Are you looking for the perfect gift for the skier in your life? Whether they are a novice or a seasoned vet, there are plenty of gifts to choose from. This guide is here to provide you with some great ideas, so you can find something special that they'll love!
SKI GOGGLES
First up on our list is Photochromic Ski Goggles by Julbo.
Lots of Julbo Goggles have photochromic lenses, which means they adjust automatically to the light throughout the day while you are skiing.  No more changing out lenses!  How cool would that be!    All of the Julbo goggles also provide UV protection and a wide field of vision, making them perfect for maximizing visibility while skiing or snowboarding. Plus, they come in several colors and styles, so you can pick the one that best suits any skier's style.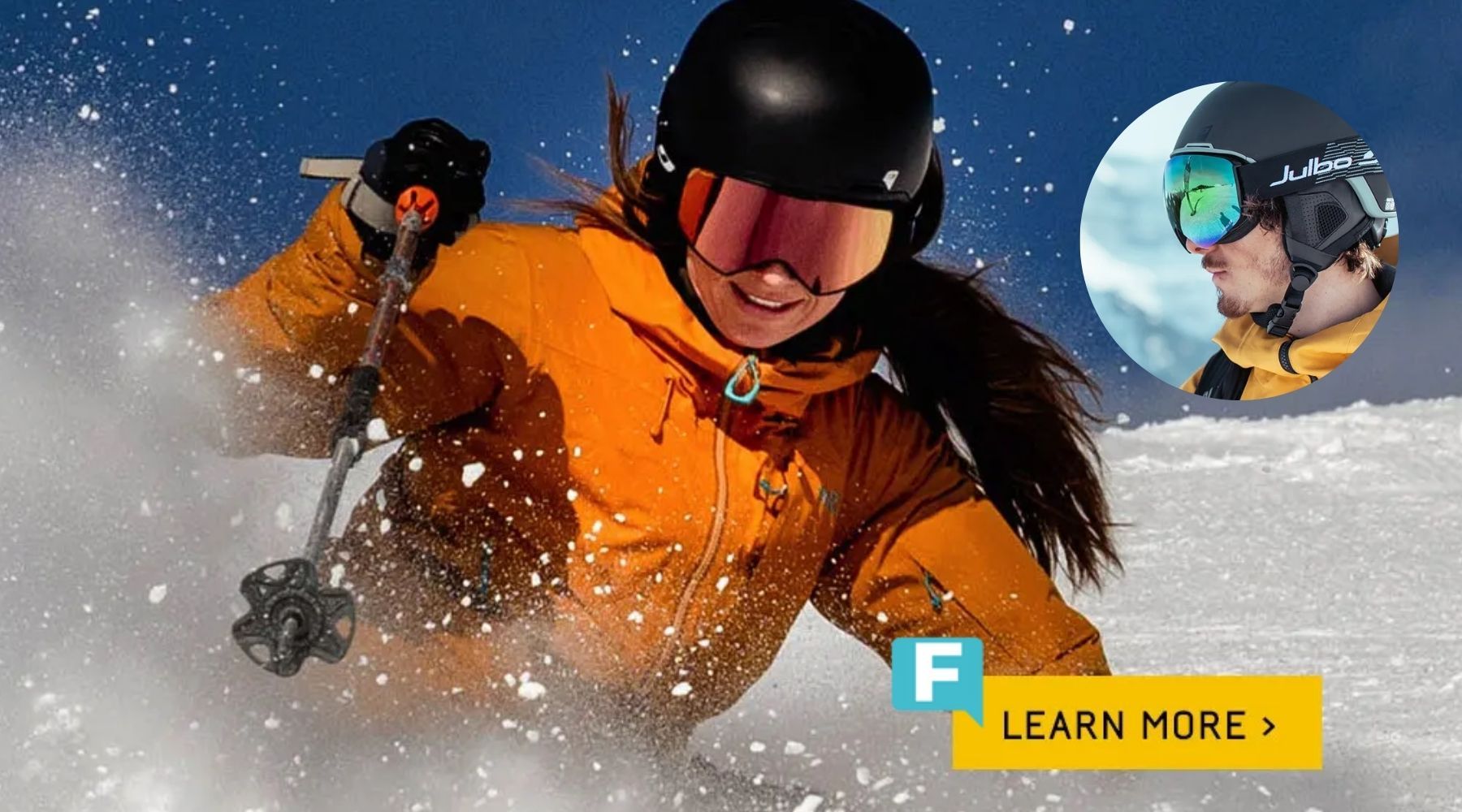 ---
SKI HELMET
Next up is a helmet. When it comes to safety on the slopes, nothing beats a good helmet! The good news is that there are lots of great options out there from brands like Oakley, Smith, and Julbo. There are even helmets specifically designed for different sports like skiing and snowboarding—so make sure to check out what's available before making your purchase!
You may be interested in our helmet review articles:
---
HEATED BASE LAYERS
If the person in question likes to stay warm while skiing or snowboarding, then you might want to consider getting them some heated base layers. Helly Hanson is synonymous with winter clothing using technology that helps keep them warm even when temperatures drop below-zero degrees Celsius! Plus, they usually come with adjustable settings so that the wearer can adjust their warmth levels as needed.
---
SKIERS WATERPROOF BACKPACK
Another great gift idea is a skiers waterproof backpack. Most skiers need somewhere to store their gear when they're out on the slopes and a waterproof backpack will keep their belongings safe from the elements. This ZIPLINE Backpack was designed with skiers in mind.  It has room for ski goggles, helmet and boots.  And when you are out on the hills, this backpack is waterproof to go with you you so you've got your jeans and a change of clothes with you for back at the lodge. This one has lots of pockets and compartments so that everything has its own place.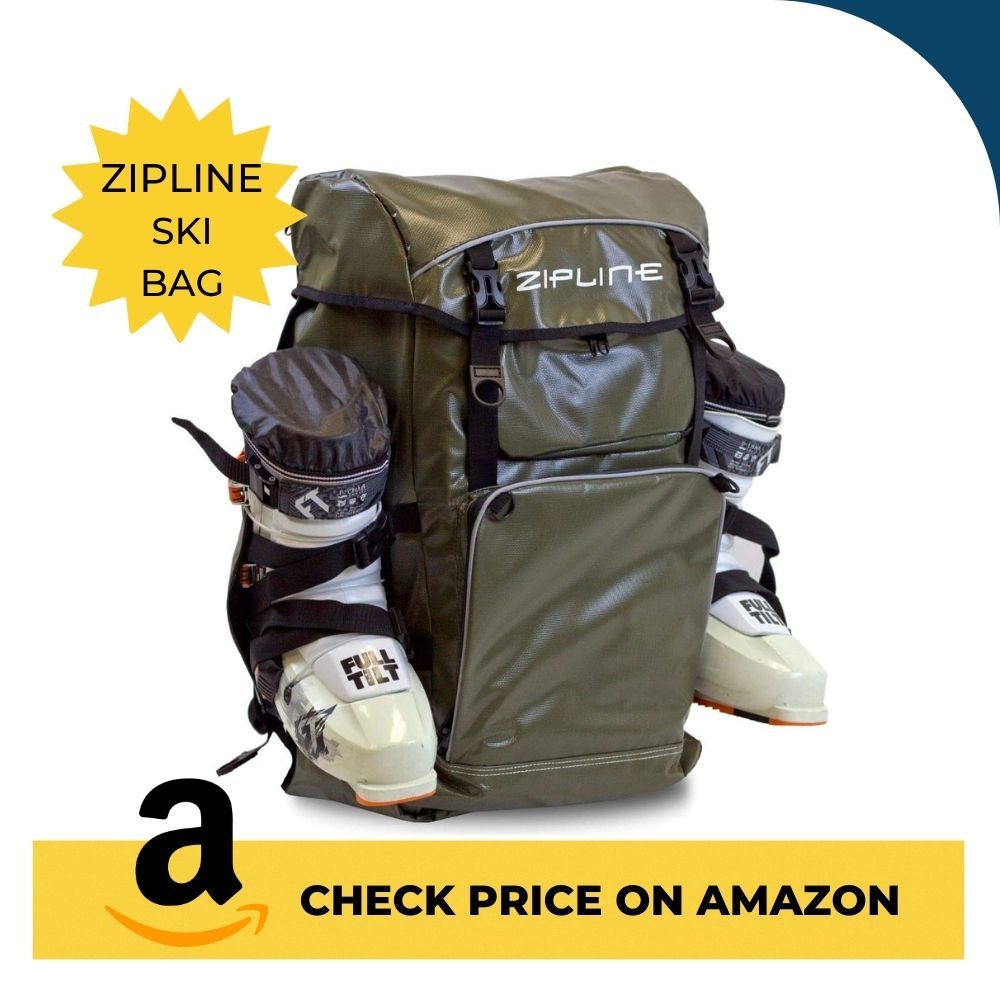 ---
SKIERS GPS WATCH
Lastly, why not invest in a ski-specific GPS device? This GPS Enduro Watch can track where they've (you've) been on the mountain so you can return to those spots again in future trips! Not only will this make skiing more fun but it will also ensure that they (you) never get lost while out on the powdery slopes!  You'll find your way, even way off the beaten path, with this precision GPS.  It can be solar power charged, so you can get up to 80 hours of battery life in GPS mode, or up to 300 hours in max battery mode.  Check it out the GPS Enduro Watch!
---
Lots of Great Gifts for Skier and Snowboarders
No matter what type of skier or snowboarder you're shopping for this season, there's something out there that will make a great gift!
From Photochromatic Ski Goggles by Julbo to Zipline's skier waterproof backpacks and a dream GPS watch for skiers — there are plenty of fantastic gifts for skiers available that any skier would be thrilled to receive this winter season!
So don't forget about your favorite skier this year - get them something special today!
Happy Shopping!
Your FavReviews Team
You may also like our article:
Why Trust Us?
We hope you find your next favorite thing from FavReviews! We are a family friendly product review site.
Four Generation Family: As a four generation family, the breadth of products we consume and review as brand ambassadors is vast. But we can tell you, in general, in we love the outdoors, sports, staying active, living healthy and celebrating the changing seasons.
Trending Products: We also love finding new trending products and we are happy to pass along our research of new trending products to you. Follow us so you don't miss out on a thing! We send out cool emails with our latest reviews, and we will never sell or misuse your information.
Opinions Based on Use, Research and Reviews: Each product we write about is independently selected by our editors. All opinions in this article are our own, based on our own use of the product(s), or hours of research and reading reviews. We will never recommend something we wouldn't use ourselves in our own family.
Compensation: Yes, FavReviews may collect a share of sales or other compensation from the links on this page if you decide to buy something (that's how we stay in business). But, the product never costs you more, in fact in some cases, we hope we might help save you money based on our recommendations.
Reviews have been edited for length and clarity. Enjoy finding your next favorite thing! Happy Shopping! Your FavReviews Team