One of the first Audible books I ever purchased was during a free Audible Trial. It was (and still is) one of my favorite business books of all time. I'll tell you the title a bit later in this article.
What's most important, was the motivation I got every evening, as part of my wind down at bedtime, to listen and relax with my audible book. I enjoyed the book so much, I listened to parts of it a second time and then ordered a hard copy of the book, so I could read it myself again.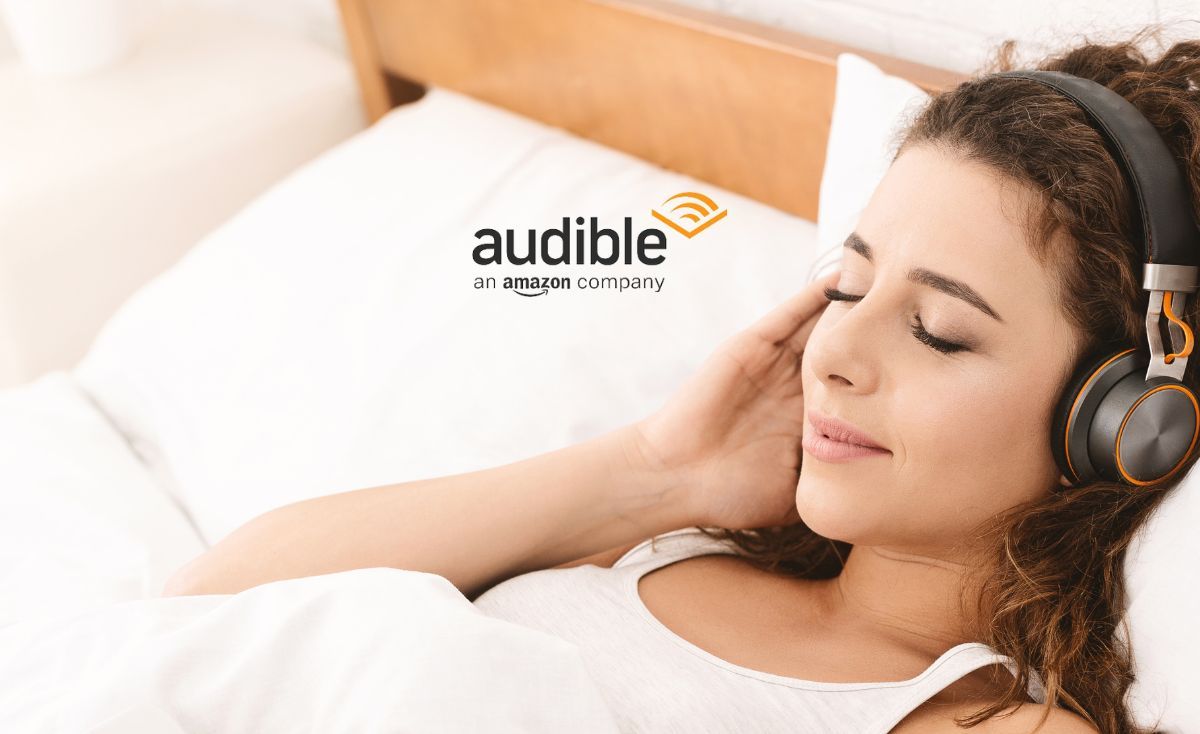 Audible books give you an immersive experience, allowing you to take them anywhere - while driving in your car, going for a morning walk, a hike through woodsy trails, even while running errands or when heading out on a plane (think of all of the airport time waiting for your plane).
You can listen at home while cleaning or cooking, through Alexa enabled devices like the Amazon Echo Dot and Echo Show, as well as Apple AirPods headphones or other Bluetooth wireless speakers or headphones when you are on the go.
Is Audible Worth it?
To answer the question of 'worth', consider the lifetime value of the books you've purchased for yourself and your family in your lifetime.
How many of those books got started but never finished?
The answer is, not many get read cover to cover. In fact, statistics show that over 60% of hardcover books aren't read all the way through, whereas almost 90% of books purchased via Audible are finished.
The monthly audible fee is much less than a book a month, so if you (or your family) are readers, it makes good sense to consider an audible membership.   There are three levels of membership and all offer affordable pricing, even the top Amazon Premium Plus membership is equivalent to only a book a month.
Plus, with Audible, you can easily access top-tier titles through the best audible originals .  And, daily deals that come with membership are great if you're looking for something new to listen to or want to try out a book before you buy it.
AUDIBLE APP | AUDIBLE ACCOUNT
So is Audible worth it? Absolutely!
With its vast selection of content, low monthly subscription price and exclusive daily deals and originals - the Amazon Audible App is undoubtedly one of the best purchases you can make for yourself.
How Does Audible Work?   Is Audible Worth It?
Audible is an audiobook service affiliated with Amazon and is available on both iOS and Android apps, as well as through the web.
After subscribing to Audible, you can purchase or access books from Audible's vast library of bestselling titles and listen to them anytime, anywhere.
Audible is compatible with a variety of devices and is supported on Alexa, Apple AirPods and other bluetooth wireless headphones or speakers.
Audible is well worth the price, it has so many applications (from recreational reading, to educational and learning value, to litterly learning to read).
And because you can listen to your books almost anywhere at any time, it's a great way to stay connected with your favorite books no matter where you are.
With its vast selection of content, low monthly subscription price, exclusive daily deals and best audible originals - it is undoubtedly one of the best purchases you can make for yourself (or as a gift to someone else).
With Audible, it is easy to see why it's worth so much to so many readers.   Give it a try today and enjoy listening to your favorite books anytime, anywhere.
Business Books, Student Textbooks - So Much to Learn
I mentioned in the opening paragraphs that my first Amazon Audible book was a business book.
It was Making Money is Killing Your Business by Chuck Blakeman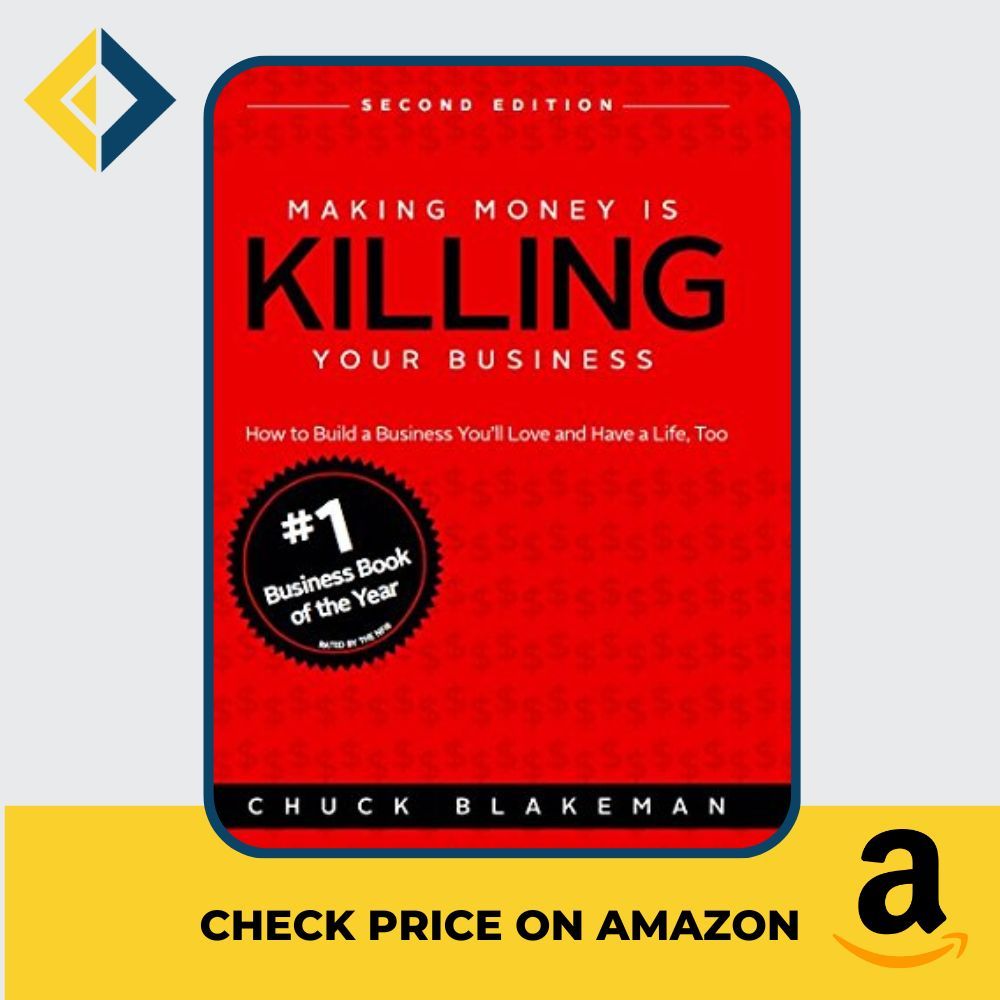 WHY I LIKED IT
The philosophy behind this book is understanding we raise our children to become independent and self sufficient, why don't we use that same methodology to grow our businesses to become independent and self sufficient to operate without us.
I read it at the time I was starting a new business and it resonated with me.  It helped me to set up systems right from the start that would allow me to grow my business in a way that it could later operate with little input from me on a daily basis, with the idea it may later be sold and operated in the same way by someone else.
But I digress, this is not a book review blogpost.  We are featuring Amazon's Audible membership.
FAV FEATURES
Some of my favorite features of listening to Audible books is the ability to start listening to it on one device and finish it seamlessly on another device.   I also like the feature of being able to speed up or slow down the pace of reading.  I listened to this book in 1.5x speed (most of it twice) and I enjoyed it so much.    After listening to the book and knowing how valuable it would be to own, I purchased the hardcover book to have in my permanent library.
---
BEST SELLER LIST OF AUDIBLE BUSINESS BOOKS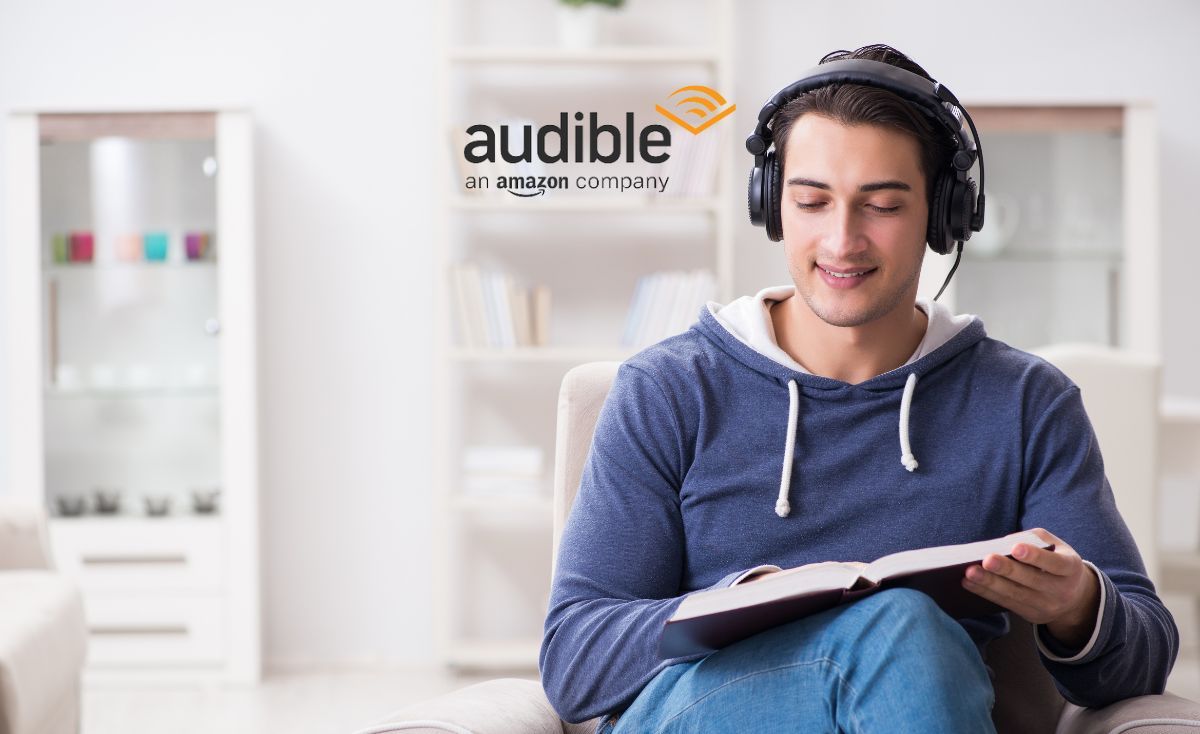 ---
CHILDRENS BOOKS
Amazon's Best Sellers Children's Books
What a great gift for a child, to have access to the best selling children's books in 20+ categories.
What if a child could listen to the book and have the book in hand to read as well? Wow, a perfect learning to read system.
Not surprising, at the time of writing the Harry Potter books by J.K. Rowling hold the top 7 positions on the best seller list ...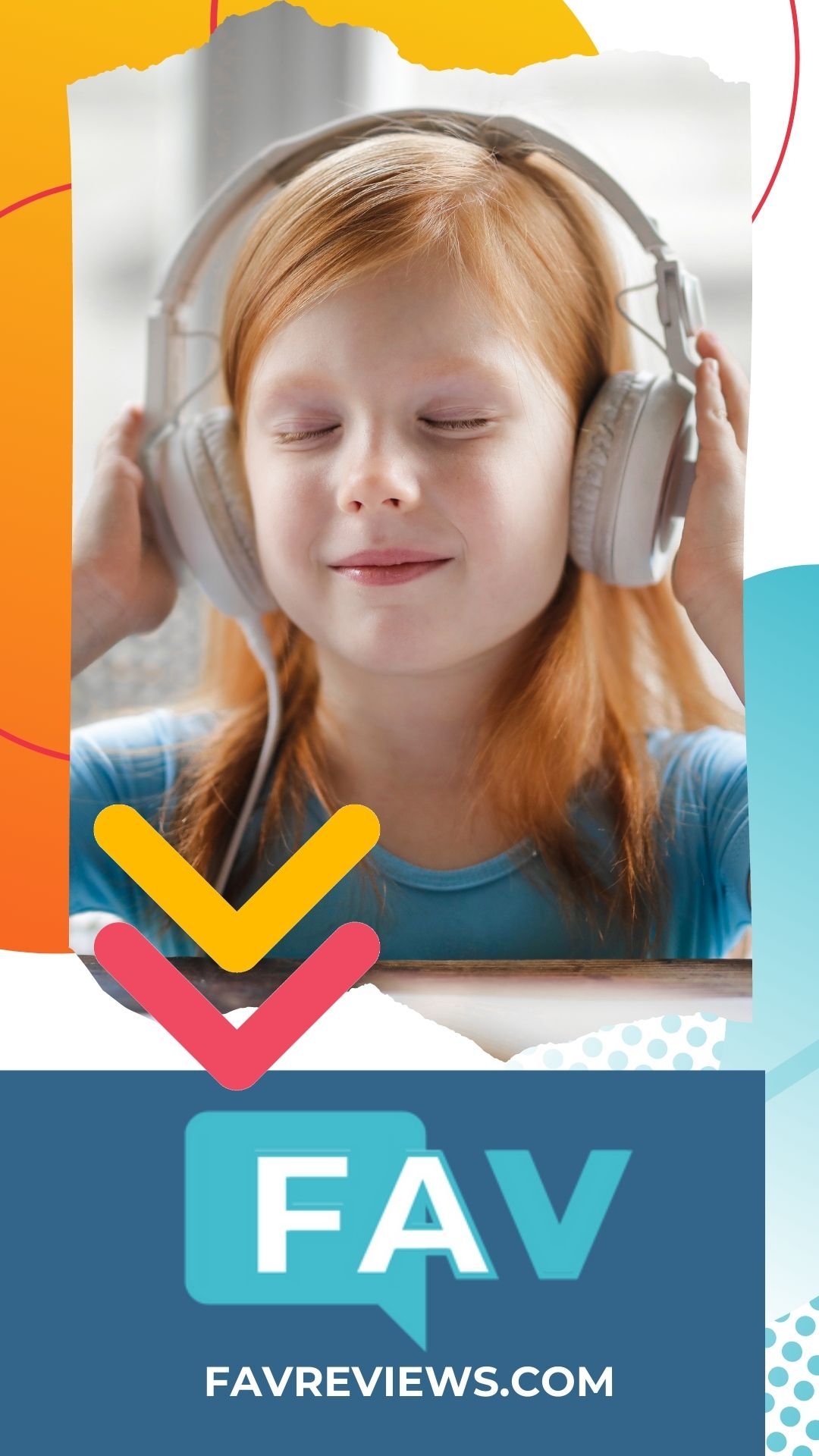 All of the kids under the age of 12 in our family are sports crazy, so lets have a look at the sports and outdoors category ... some great reading here about the boys who were rescued from the cave, basketball stories, football stories, youth soccer and mountain biking 'how to' type books and lots of biographies and good reading for kids.
The best thing about this best seller link that we give you here is that it updates every hour, so you will get the latest and greatest audio books for kids right here, right now!
---
BOOKS AS ENTERTAINMENT
What are Audible Originals?
Audible Originals is a collection of exclusive audio titles created in-house from Audible. These are original stories, spoken-word performances, dramas and stand-up comedy and even sleep audiocasts that are exclusively available to Audible members. There is no extra cost for these titles and they're included in your membership.
Finally, if you're looking for the perfect gift for someone who is an avid reader, one of the best options is to get them an Audible Original. These are audiobooks that have been produced exclusively for Audible members and feature some of today's most talented performers. Many of these Audible Original productions also include music, sound effects and other special audio elements - making it a truly immersive experience that is sure to leave a lasting impression on the recipient.
Amazon's Best Sellers in Audible Books and Originals
The Amazon Best Seller List is their most popular products based on sales and it's updated hourly.
A great place to start is the Audibles BEST SELLERS List (all categories) or check out the best sellers in over 20 different categories.
There is something for everyone in the best seller list.  Listening to the top trending books is an easy way to get 'in the know' about some of the most popular trending books and topics.  How many times have you been in an interview, or a social environment when someone has asked 'what was the last book you read?' ... 'or, are you reading anything interesting these days?'
Enjoy Stephen King? Immerse yourself audibly in his stories. Audible is the ultimate way to immerse yourself in your favorite stories, with the ability to download and switch between any of your devices, or fill any room with sound using Sonos, Alexa-enabled devices and Fire TV.
You can adjust narration speed for personal preference, set a sleep timer to never miss a moment and switch to Car Mode when you're on the road. Enjoy the best Audible Originals, take advantage of the Daily Deal and find out is audible worth it for you!
---
GIFT an Audible Membership - It's a Gift of Knowledge
No more worrying about a gift order getting to your family member on time. Order an Amazon Audible membership!  It's the gift that keeps on giving.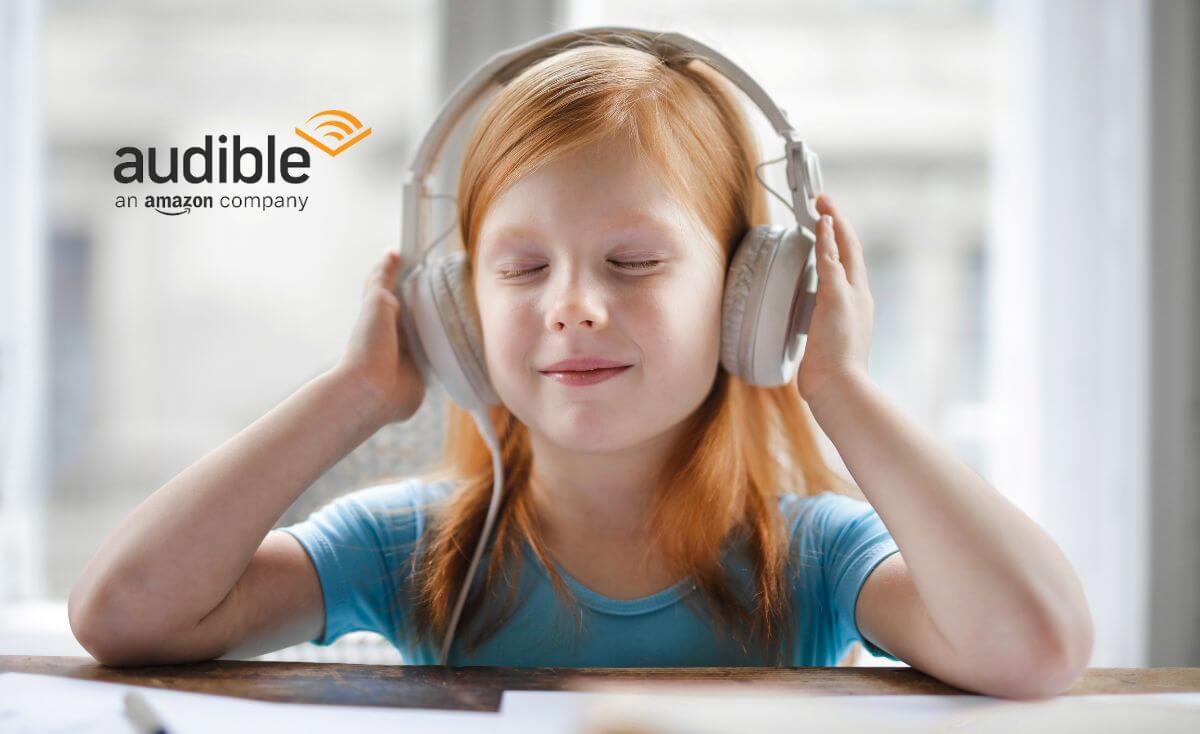 Amazon will provide your gift recipient with redemption instructions via email on the day of your choosing. You also have the option to print and give the gift directly.
The recipient is able to begin their Audible Premium Plus membership as soon as they receive the instruction.
Current members with an active Audible plan will not see any interruption or extension of their existing plan, and all credits from the redeemed gift membership will be added to their account at once.
Amazon Audible is an incredible gift to give someone because it allows them the freedom and flexibility to listen to their favourite books, podcasts and other audio content anytime, anywhere. It is especially perfect for those who are always on the go or have limited time for reading - like busy professionals, students or commuters.
With Amazon's huge selection of books, podcasts and other audio content, the recipient is sure to find something that is perfectly suited to their interests.
Plus, with Audible's monthly subscription model, they can enjoy unlimited access to a wide range of content for a low price. From classic novels to business bestsellers and motivational talks by inspirational figures - the possibilities are endless!
Another great feature of Audible is its Daily Deals, which offer a selection of audiobooks at deeply discounted prices. For those looking to save money while still getting something special, the Daily Deals is an excellent option to explore.
So is Audible a worthy gift? Absolutely! With its vast selection of content, low monthly subscription price and exclusive daily deals and originals - an Amazon Audible is undoubtedly one of the best gifts you can give someone.
Give them the gift of knowledge and entertainment - they'll thank you for it!
---
BOTTOM LINE - Is AUDIBLE WORTH IT?
The bottom line is, is Audible worth it? Absolutely. With its expansive library, exclusive deals and original titles, you're bound to find something for everyone in your family or circle of friends.
So why not try it out today?  Risk free!
Sign up for the free trial and see what you think. You might just be surprised by the excellent selection available!
or SKIP THE TRIAL and TRY AMAZON AUDIBLE PLUS
LET's GET YOU GOING NOW!
Your FavReviews Team
---
AMAZON AUDIBLE MEMBERSHIP FAQs
Are you looking for more information about Amazon Audible Membership?
The following FAQs is a comprehensive guide to all the questions and answers related to Amazon Audible Membership. This is designed to help customers understand the features and benefits of an Audible Membership, as well as commonly asked questions about payment plans, book catalogs, device compatibility and more. Read on to learn more about Amazon Audible Membership and why it is worth the investment.
What is an Audible Membership?
An Audible membership is a subscription plan that gives you unlimited access to audio versions of over 200,000 books, magazines, podcasts and more.
What is Audible Premium?
Audible is Amazon's exclusive audiobook subscription service. Audible Premium is the full-fledged plan that gives you access to the entire library of audiobooks, including both exclusive and regular titles. This is an ideal choice for those who love to listen to books on a regular basis.
How much is an Audible membership?
Audible is available in two different plans. The first is Audible Plus, which is free for Amazon Prime members and $7.95/month for everyone else. It gives you access to a selection of audiobooks and other audio content. The second is Audible Premium, which is $14.95/month and gives you access to the entire library of audiobooks, including exclusive titles. *These prices were accurate at the time of printing (check today's prices HERE!)
What is included in an Audible membership?
An Audible Premium membership includes unlimited access to the entire library of books and podcasts, plus exclusive Daily Deals and Originals. It also comes with a 30-day free trial period so you can test it out before committing.
What is the Audible return policy?
Audible is backed by a 30-day money back guarantee. If you're not satisfied with your purchase within this period of time, you can request a refund and receive all credits from that purchase back in your account.
Can I give an Audible membership as a gift?
Yes, you can give an Audible membership as a gift! You can purchase an Audible gift card or redeem your Amazon Gift Card balance towards the purchase of an Audible plan. The recipient will be able to choose from the different plans available and use their credits towards any book in the library. They will also have the option to cancel or transfer their subscription at any time.
What are Audible Credits?
Audible Credits are points that can be used towards any book in the Audible library. With an Audible membership, you will receive one credit per month as part of your plan. You can also earn additional credits by taking advantage of exclusive deals, or buy them separately on Amazon.com
Is Audible Worth it?
Yes, Audible is definitely worth it! With its wide selection of content, exclusive deals and originals, an Amazon Audible is one of the best investments you can make in yourself. So why not give it a try today?
Sign up for the free trial and see what you think. You might just be surprised by the excellent selection available!
Enjoy your audibles!
Your FavReviews Team
Why Trust Us?
We hope you find your next favorite thing from FavReviews! We are a family friendly product review site.
Four Generation Family: As a four generation family, the breadth of products we consume and review as brand ambassadors is vast. But we can tell you, in general, in we love the outdoors, sports, staying active, living healthy and celebrating the changing seasons.
Trending Products: We also love finding new trending products and we are happy to pass along our research of new trending products to you. Follow us so you don't miss out on a thing! We send out cool emails with our latest reviews, and we will never sell or misuse your information.
Opinions Based on Use, Research and Reviews: Each product we write about is independently selected by our editors. All opinions in this article are our own, based on our own use of the product(s), or hours of research and reading reviews. We will never recommend something we wouldn't use ourselves in our own family.
Compensation: Yes, FavReviews may collect a share of sales or other compensation from the links on this page if you decide to buy something (that's how we stay in business). But, the product never costs you more, in fact in some cases, we hope we might help save you money based on our recommendations.
Reviews have been edited for length and clarity. Enjoy finding your next favorite thing! Happy Shopping! Your FavReviews Team