There's nothing quite like a day at the beach. The sound of the waves crashing against the shore, the smell of salt in the air, and the feel of sand between your toes.
But no matter how much you love spending time at the beach, there's one thing that can ruin your perfect day - being too cold.
That's why there is nothing nicer than our favorite oversized beach towels. With one of these bad boys, you'll be able to stay warm and dry no matter how long you stay in the water.
Trust us, once you try an oversized beach towel, you'll never go back to a regular sized terry towel again!

Why You Need an Oversized Beach Towel

There are a few things that make oversized beach towels essential for a day at the beach.
First, they're big enough to wrap around your whole body so you can stay warm when you get out of the water.
Second, they're usually made from thicker material than regular towels, so they're better at absorbing water and keeping you dry.
And last but not least, they just look way cooler than regular towels! (We know that's not the most important thing, but it definitely doesn't hurt.)
Our Favorite Oversized Beach Towels

Now that we've convinced you that you need an oversized beach towel, it's time to help you choose the right one.
Okay, we admit, growing up around the beach and the lake we've become towel snobs (if there is such a thing).   Just like good bed sheets, there is nothing nicer than the feel of soft, luxury towels.
Below, we're featuring one our favorite oversized beach towels on the market today.   We're confident, given a try, you'll be convinced this is the perfect towel for your next trip to the beach.
by Laguna Beach Textile Co., USA.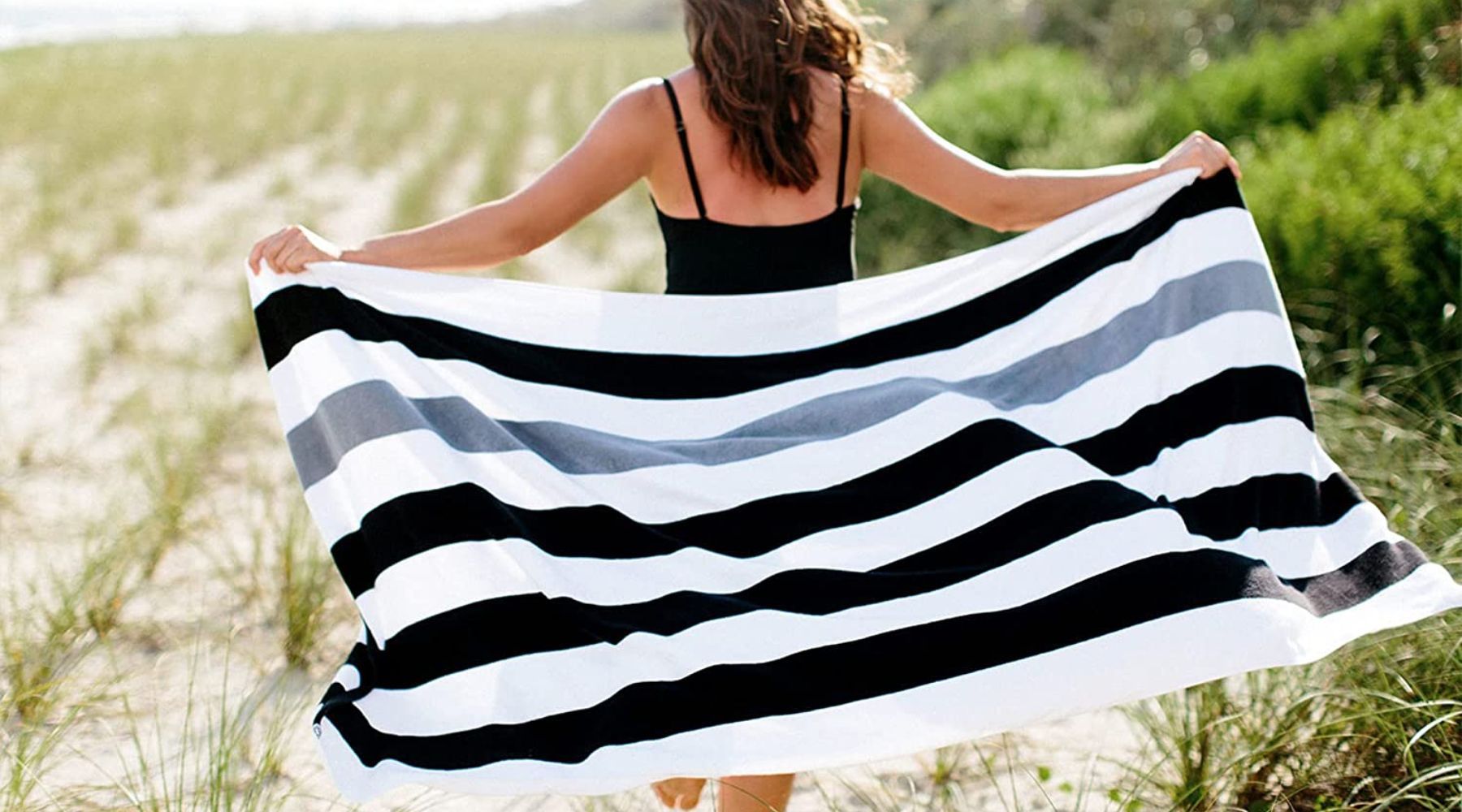 ABOUT LAGUNA BEACH TEXTILE CO.
Since their founding in 2015, as an American owned small business, they've sold more than 200,000 cabana beach towels, and their loyal customers include The White House, luxury hotel groups, and countless private yachts.
You will LOVE these oversized luxury Cabana Beach Towels.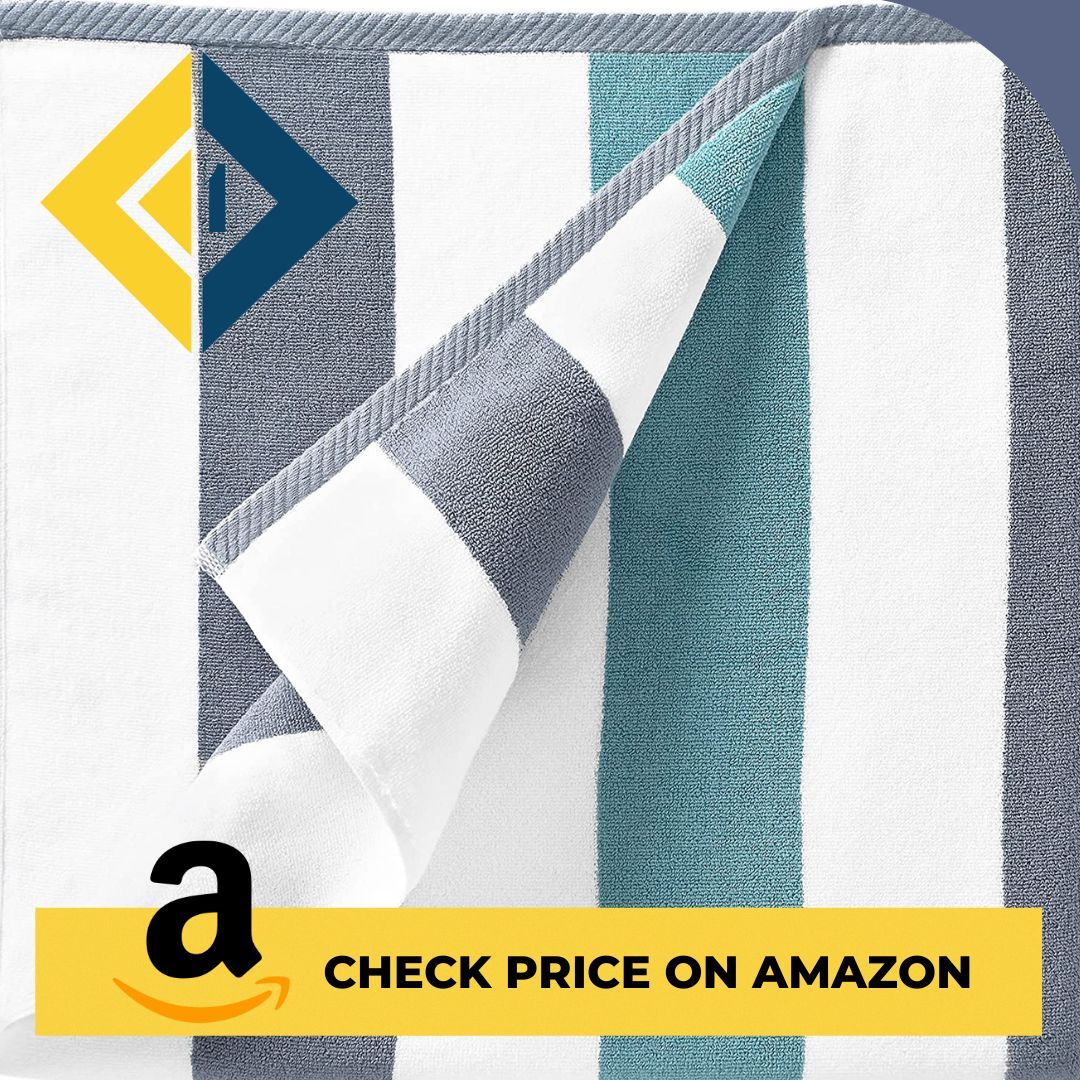 WHY WE LOVE THEM
They come in a dozen different colors, with this classic stripe pattern. So classy.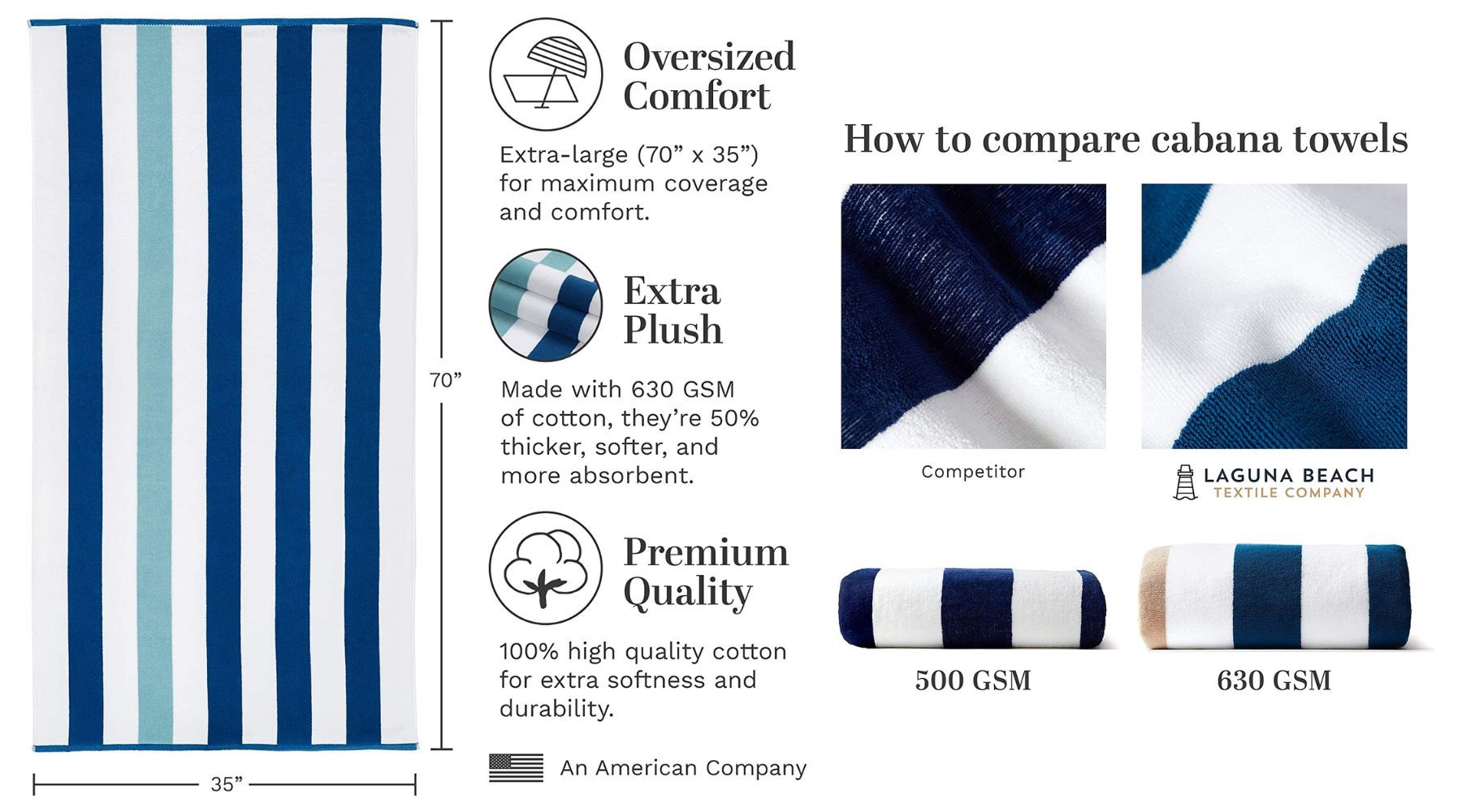 What Does GSM Stand For?
Grams per square meter, which measures the thickness of the towel.  You will love the plush soft feeling of this towel.   They use only the best quality cotton for extra softness and durability.
Best Oversized Beach Towels

Whether you're spending a day at the lake or soaking up some rays at the beach, an oversized beach towel is a must-have item. Not only will it keep you warm and dry when you get out of the water, but it will also make sure that you have a comfy place to relax when you're ready to take a break from swimming.
Trust us - once you try an oversized beach towel, you'll never go back to using a regular one again!
Your FavReview Team
PS - Are you getting our review emails?  Don't miss another thing - sign up at the bottom of any of our review pages. We'll stay in touch.