Shopping for the outdoorsy man in your life can be difficult. You want to give him something special that he will use, and that also reflects his love of nature and outdoor activities.
Is your outdoorsy man rugged or refined?  Check out our list of leather items for men with this or that choices depending on whether you feel your guy is rugged or refined - check it out, it's fun!
We've got you covered with these seven trending gifts!
From a durable watch to a portable water filter, each gift is sure to make the outdoorsy man in your life smile.
Tactical Watch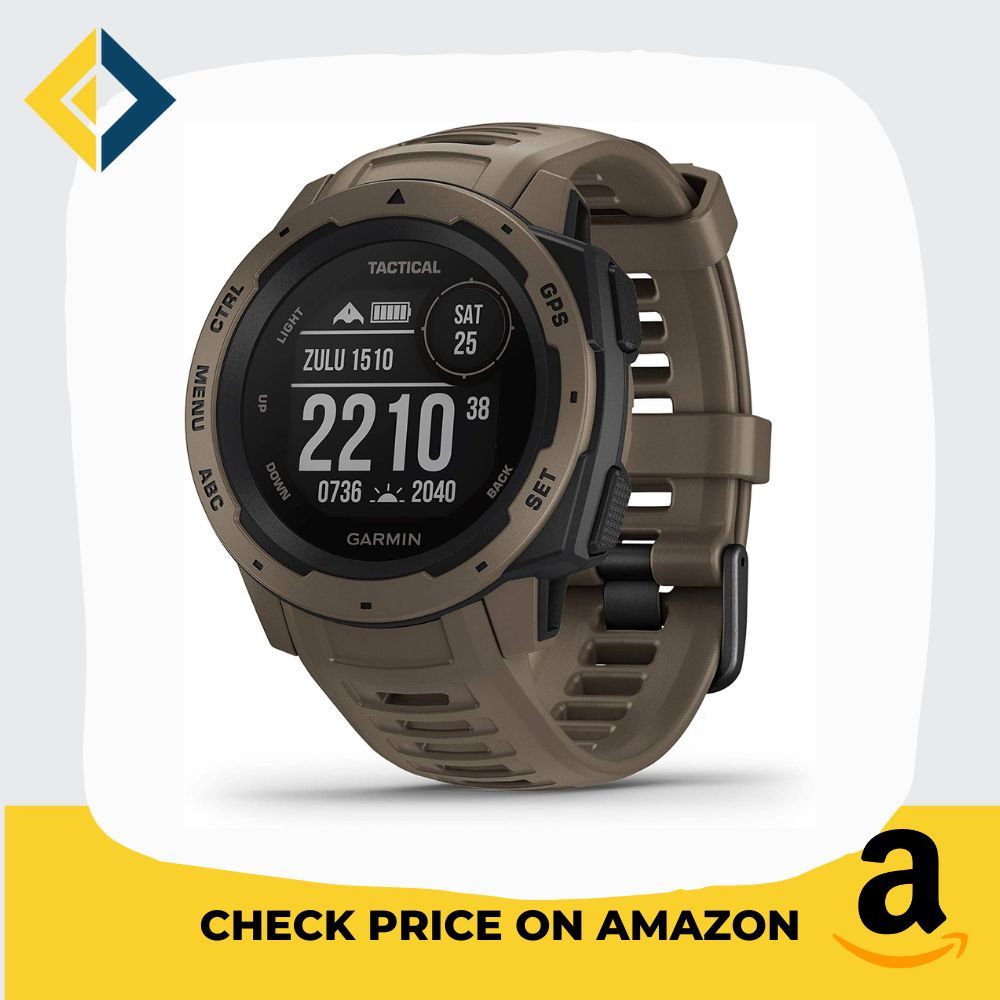 A tactical watch is a must for the guy who loves spending his time outdoors. With features like a compass and barometer, he'll be able to explore nature with confidence. Plus, the watch is made of durable materials so it can withstand any activity without issue.
---
Portable Water Filter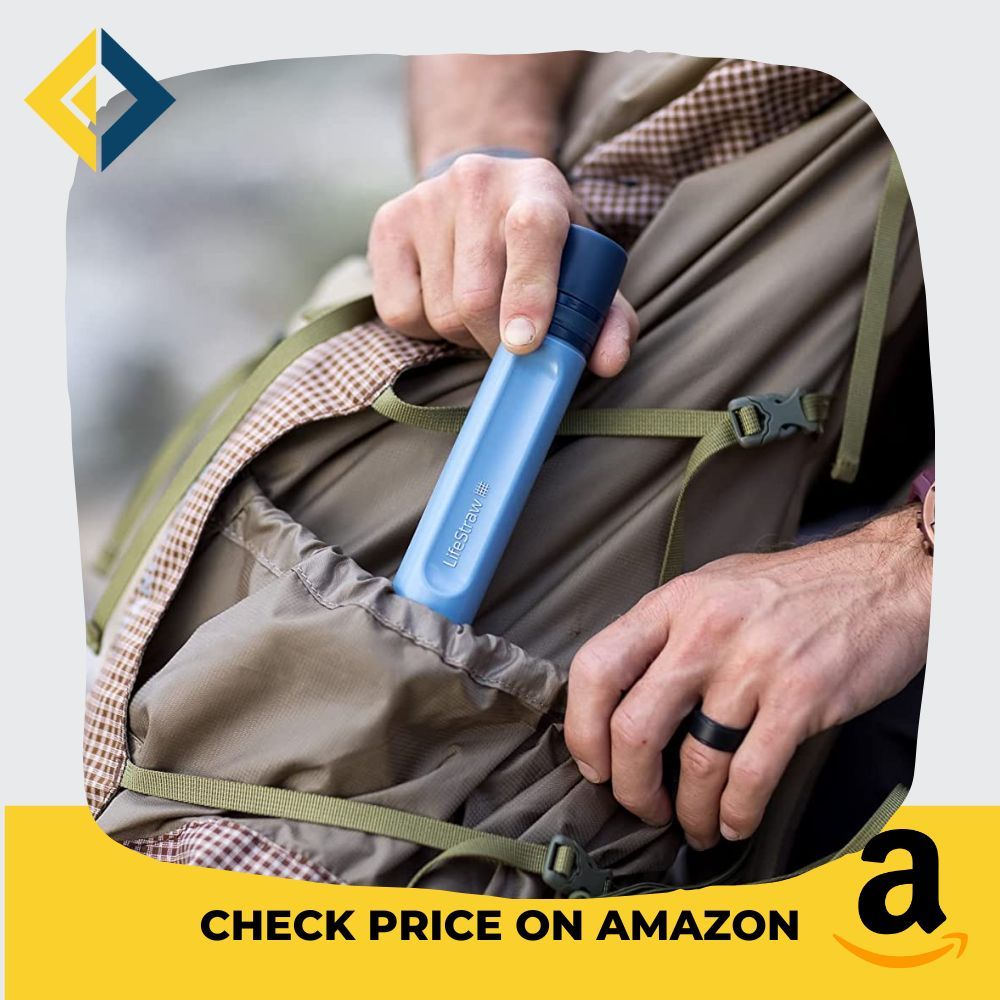 Hiking, camping, and other outdoor activities often require a reliable source of clean drinking water. With this portable LifeStraw personal water filter, he'll be able to turn any body of water into fresh, safe drinking water in no time.
The LifeStraw protects against 99.999999% of bacteria (including E.coli, Salmonella), 99.999% of parasites (including Giardia and Cryptosporidium), 99.999% of microplastics, silt, sand, and cloudiness.
The filter is lightweight yet durable and can filter up to 1,000 gallons (4,000 L) of water, that's enough drinking water for an individual for over 5 years.
---
Portable Power Station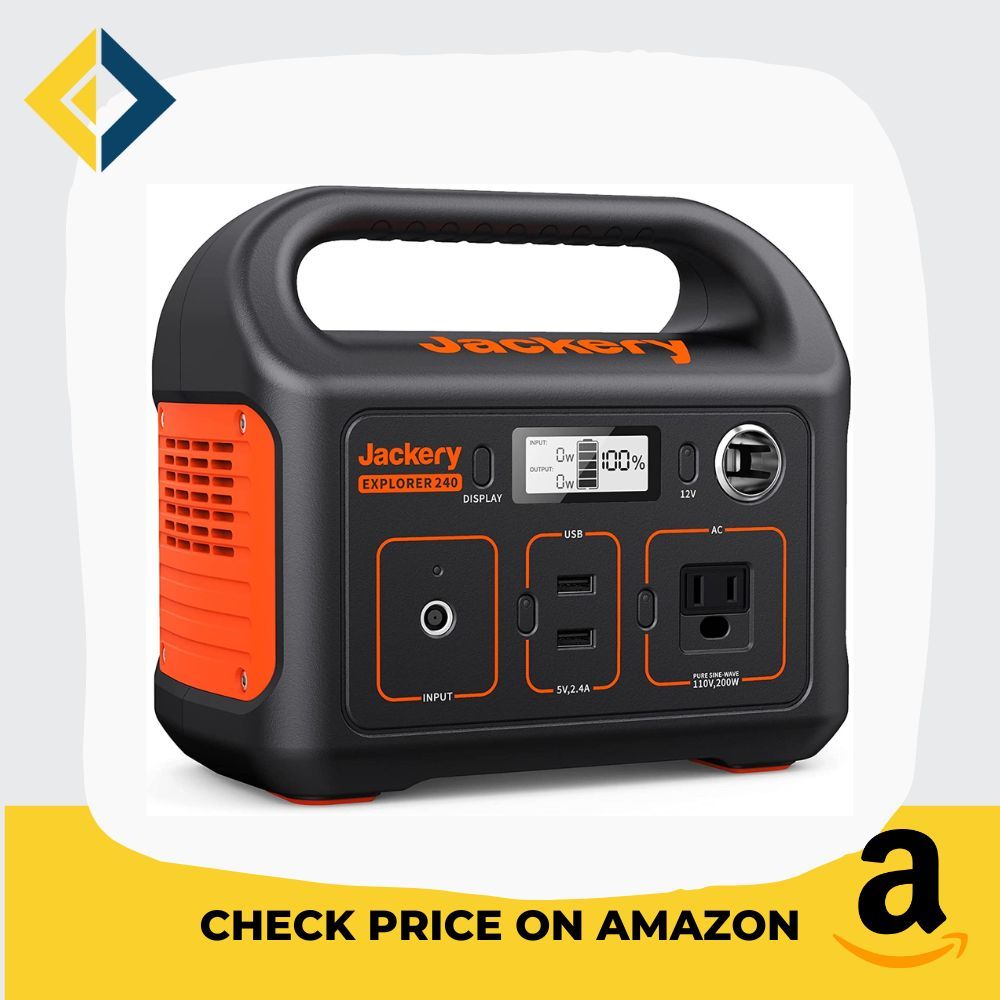 For the outdoors guy who loves his electronics, this portable power station is a must-have. He'll be able to charge his phone, camera, tablet and other devices on the go without needing an outlet or worrying about running out of juice. The battery has enough power to keep him connected for days.  
Want to know more about portable power stations?  You will like 12 Questions About Portable Power Stations Answered: Get Yours Today to Make Your Life Easier!
---
Outdoor Gear Bag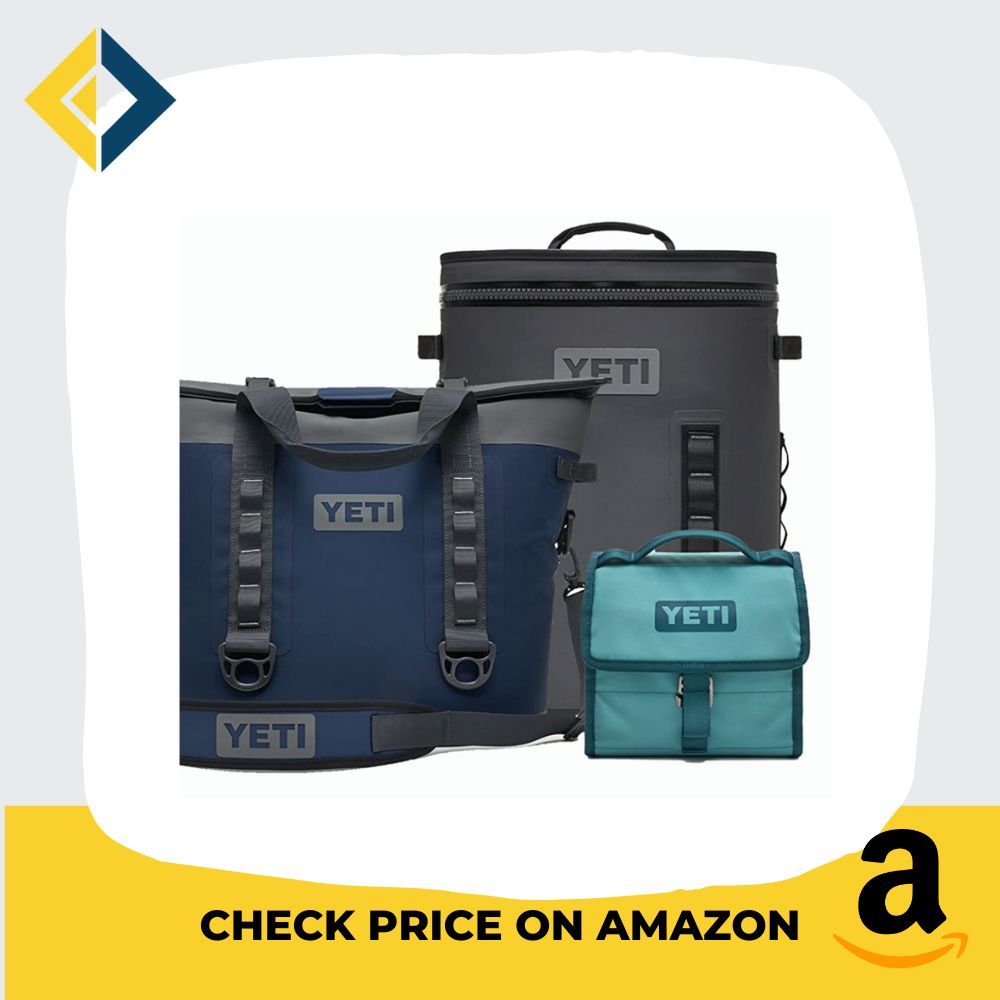 When he's heading out for a camping or backpacking trip, he'll need something to store all of his gear, food, water and snacks in. The YETI Soft Cooler Collection is made from waterproof material, a thermal interior keeps food and drinks cold, and it comes with adjustable straps so it can be worn as a backpack or carried like a duffle.  The bags come in a variety of sizes. Plus, the bag is lightweight enough that it won't weigh him down even when fully packed and its super durable!
You might like to read our Ultimate YETI Shoppers Guide: The Best YETI Gifts for the Holiday Season
---
Collapsible Water Bottle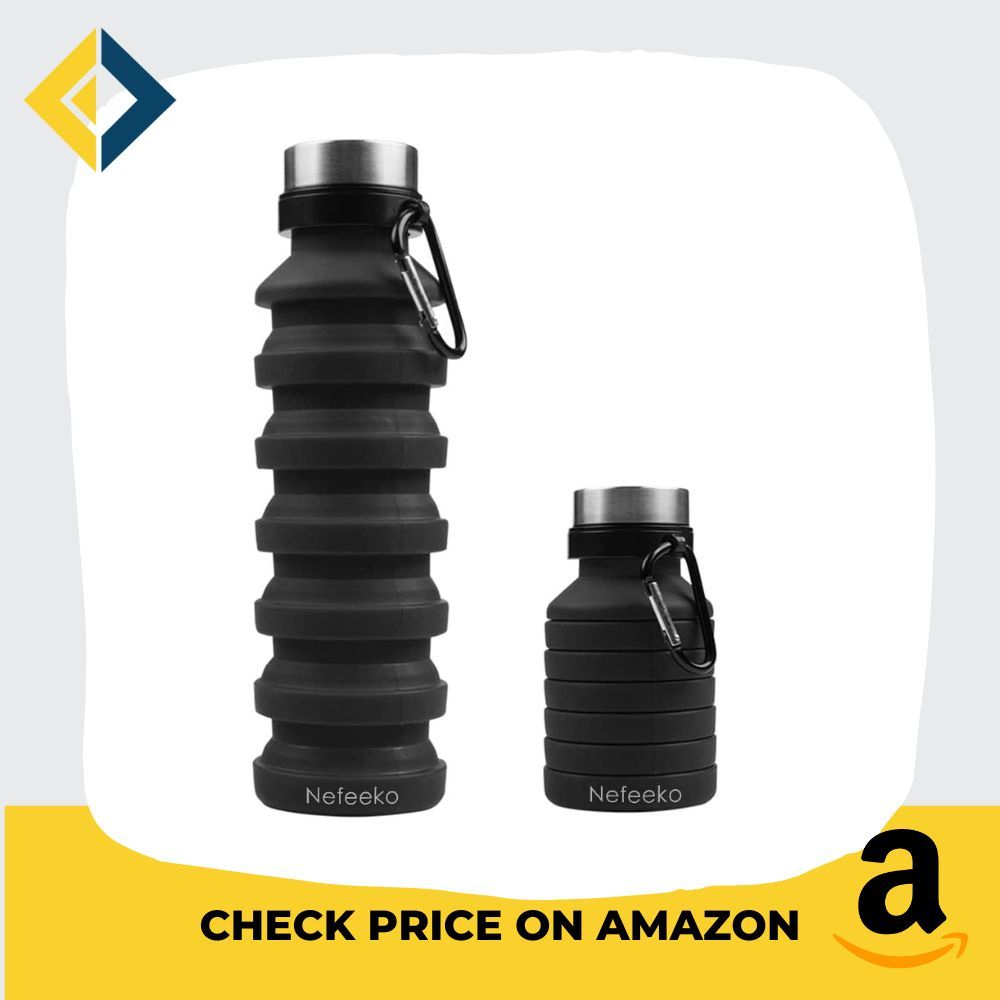 Staying hydrated is key to a successful outdoor journey and this collapsible water bottle will help him do just that. The bottle stands nearly 10" tall when open fully, and collapses to only 5.5" for easy storage.  It can hold up to 18 ounces of liquid—hot or cold - perfect for those long hikes or camping trips.
---
Camping Hammock Sleeping Bag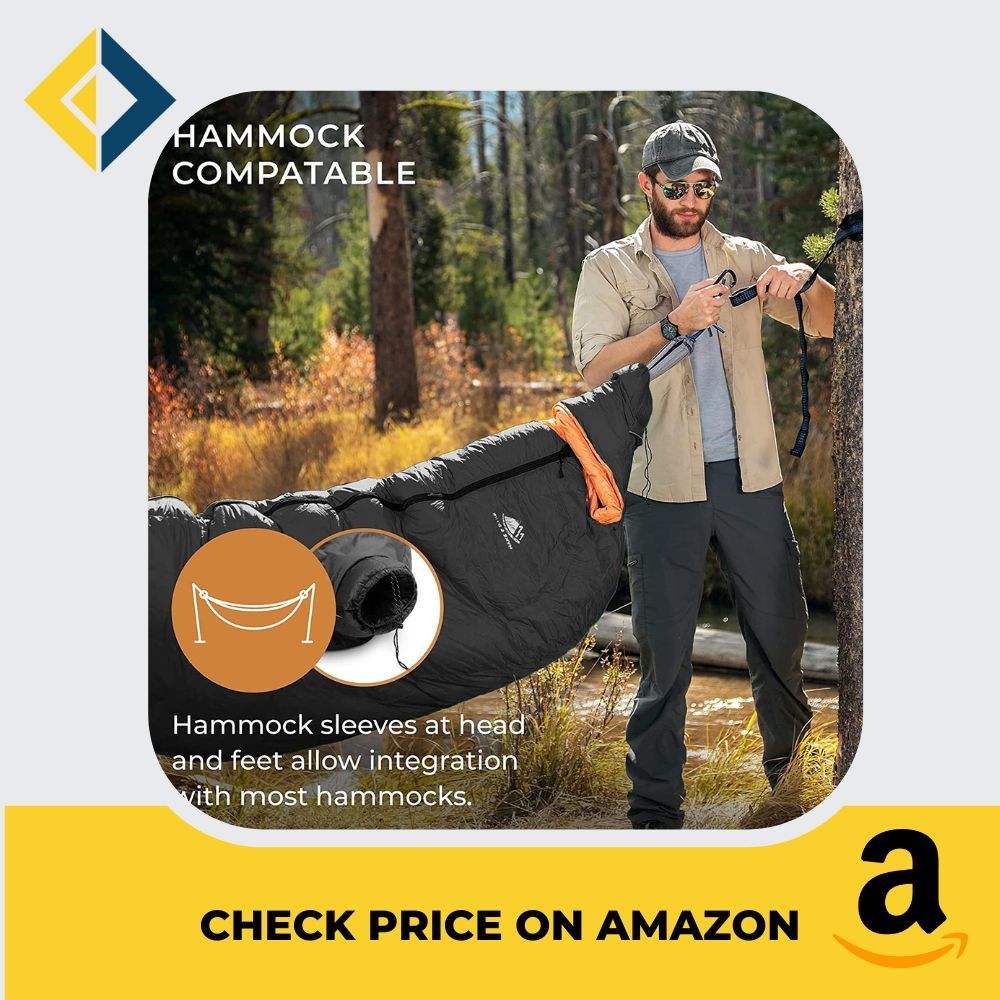 After a long day spent in nature, there's nothing better than relaxing in a hammock. This camping hammock sleeping bag is the USA Brand, Hyke and Byke. It's a Goose Down Sleeping bag will keep him warm 4 seasons.  All he needs is his hammock and two trees!
---
Solar Charger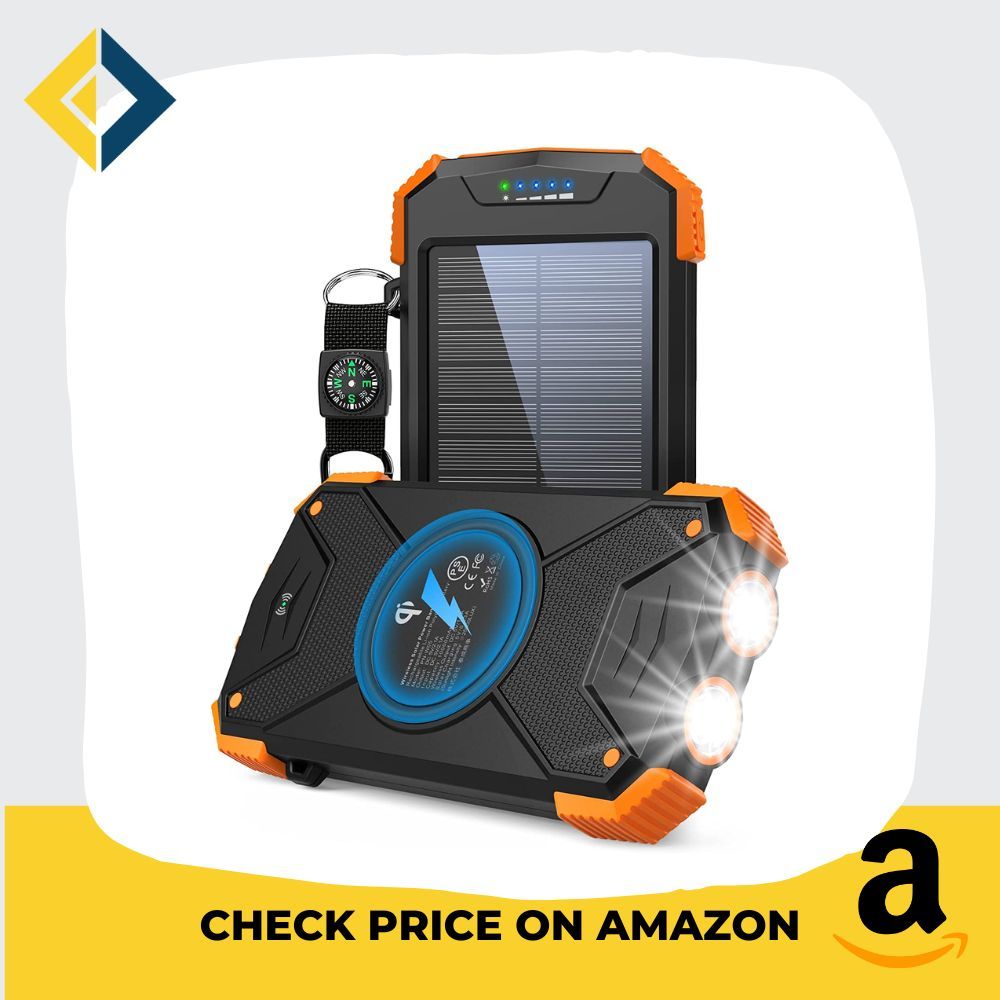 Whether he's camping, backpacking or simply enjoying the great outdoors, this solar charger will keep all of his devices charged. This solar charger also has a flashlight and the carabiner has a compass.  It utilizes solar energy so there are no cords necessary—just put it in direct sunlight and let it do its thing! He'll never be without power again.
---
Lots of Choice for Gifts for Outdoorsy Men
No matter the occasion, these seven trending gifts for outdoorsy men are sure to make him smile. Give him one of these gifts and he'll think of you every time he hits the trail!
You may also like reading ⬇️
Happy Shopping.
Your FavReviews Team
Why Trust Us?
We hope you find your next favorite thing from FavReviews! We are a family friendly product review site.
Four Generation Family: As a four generation family, the breadth of products we consume and review as brand ambassadors is vast. But we can tell you, in general, in we love the outdoors, sports, staying active, living healthy and celebrating the changing seasons.
Trending Products: We also love finding new trending products and we are happy to pass along our research of new trending products to you. Follow us so you don't miss out on a thing! We send out cool emails with our latest reviews, and we will never sell or misuse your information.
Opinions Based on Use, Research and Reviews: Each product we write about is independently selected by our editors. All opinions in this article are our own, based on our own use of the product(s), or hours of research and reading reviews. We will never recommend something we wouldn't use ourselves in our own family.
Compensation: Yes, FavReviews may collect a share of sales or other compensation from the links on this page if you decide to buy something (that's how we stay in business). But, the product never costs you more, in fact in some cases, we hope we might help save you money based on our recommendations.
Reviews have been edited for length and clarity. Enjoy finding your next favorite thing! Happy Shopping! Your FavReviews Team