If you're an outdoorsy type, there's nothing worse than running out of power in the middle of nowhere. But with a portable power station, you can have a reliable source of juice wherever you go!
What's the Best Portable Power Station?
Portable power stations have become increasingly popular among campers, hikers, and adventurers who want to explore without sacrificing modern comforts.
The best portable power station comes down to a couple considerations:
What do you need to keep powered up?  (For Example: is it your electronics, or household appliances?  The answer will depend on the size of unit you need)
How long will you need the charge?
To answer all of your burning questions about portable power stations you will enjoy our article "12 Questions About Portable Power Stations Answered: Get Yours Today to Make Your Life Easier!"
Best Portable Power Station for Your Electronics
Let's take a look at some of the best portable power stations available on the market right now.
EDITORS NOTE:  In our extensive research for Portable Power Stations we've noticed an unusual number of units 'currently unavailable'.  All we can add is to keep checking back for inventory levels to be added.  If you find a unit that suits your needs grab it up, this trend for power stations isn't slowing down!
Here we have listed three of the "Best Portable Power Stations" in the order of the power each delivers for powering up your personal devices when enjoying the great outdoors.
We trust that you'll find your next favorite item from the list we've researched for you below. All of these products have been hand-picked by our editors and we won't recommend something we wouldn't use in our own family. Some may even be items that we already use! We may receive a small compensation if you decide to buy something (that's how we keep the lights on). Some reviews have been edited for length and clarity. Have fun searching for your next fav product!
---
Phones, iPads, Tablet Size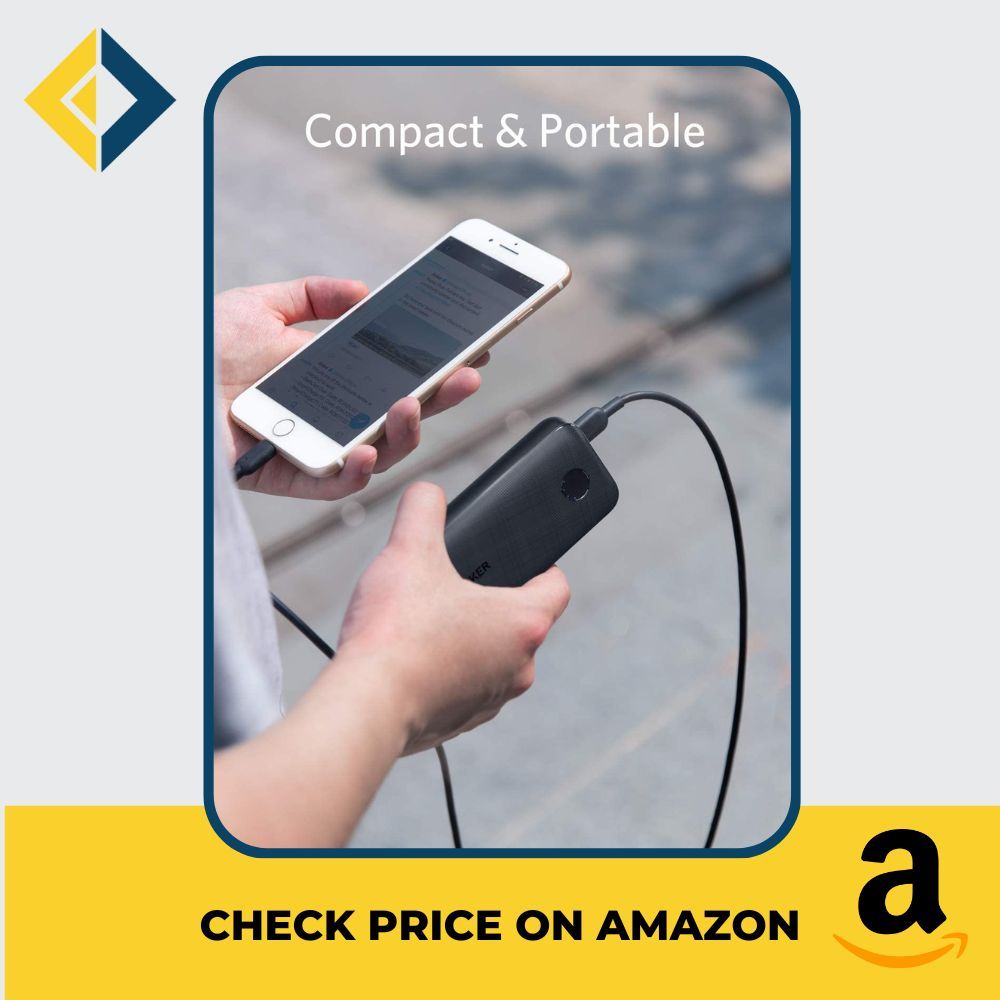 This little gem is smaller than your phone. If you need something small and lightweight but still want some power while out in nature, then check out the Anker PowerCore 10000 PD Portable Charger. This little device packs quite a punch; it can provide up to 10 watt-hours per day and has both USB and Type C ports so you can charge up your phone or laptop quickly and easily. Plus it weighs just 8 ounces—no wonder it's so popular with campers!
---
Small But Mighty More Power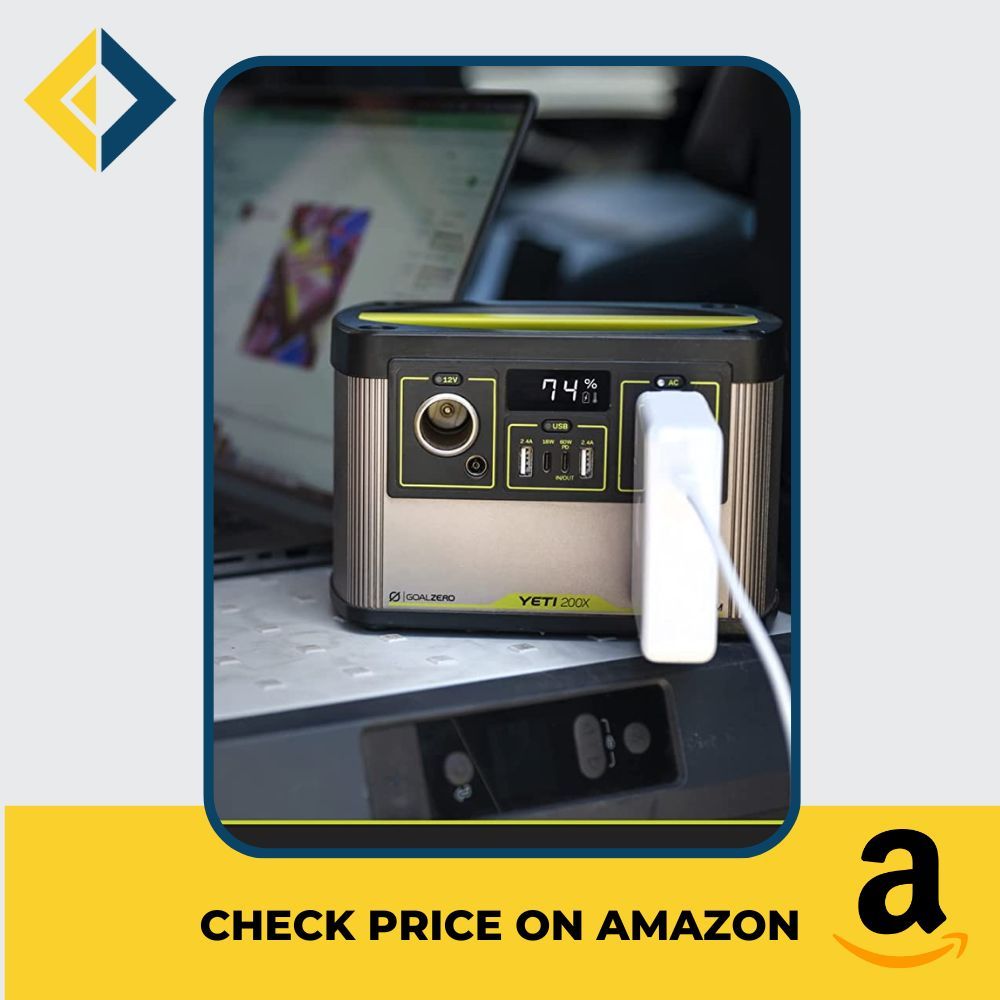 This is a great choice if you're looking for a portable power station that provides plenty of juice—up to 187 watt-hours per day. It comes with three USB ports and one 12-volt port, so you can easily charge up your electronic devices like phones, tablets, and cameras while you're on the go.
Plus, it has enough juice to run small appliances like TVs or radios and your laptop. The Goal Zero Yeti 200x is lightweight and easy to carry around too—it weighs just 5 pounds!  [check availability, it has been unavailable]
---
The BEST PERSONAL POWER STATION: Personal Power Size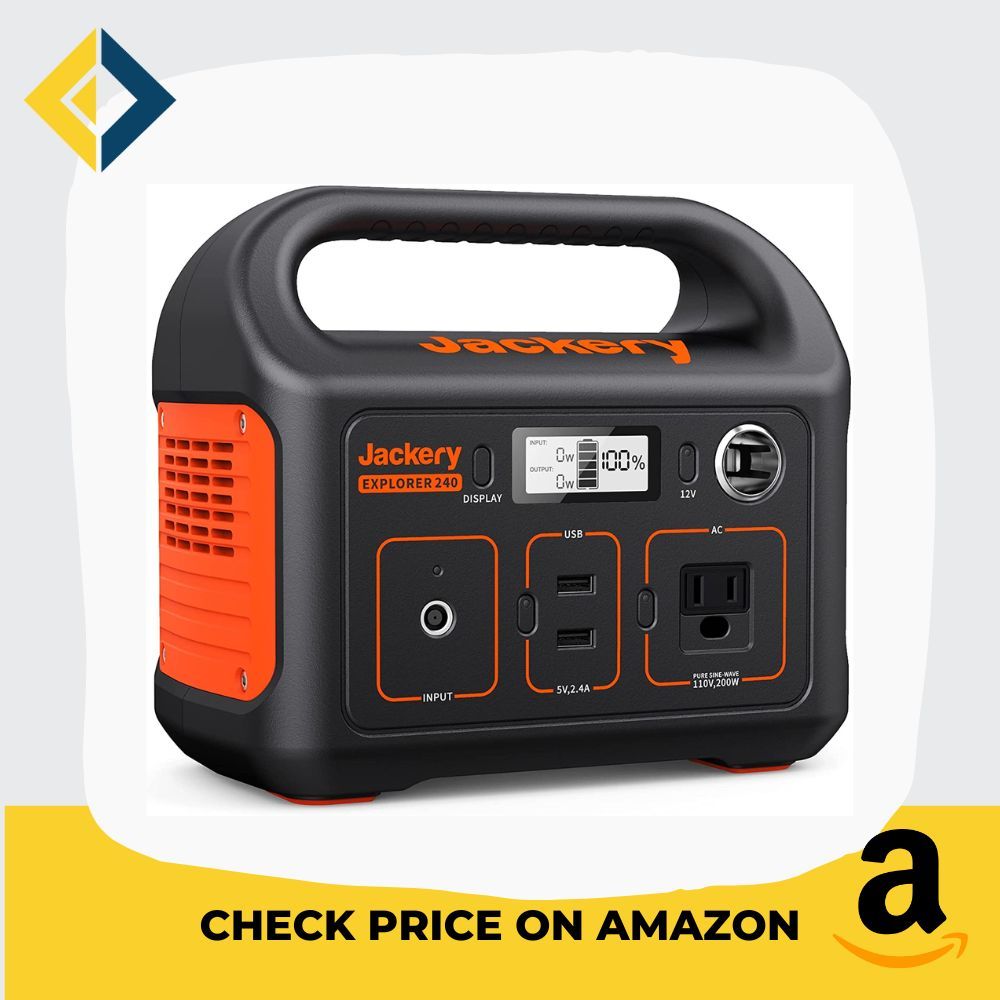 The Jackery Explorer 240 is another great option for adventurers who need plenty of juice on their trips. This unit has an impressive capacity of 240 watt-hours per day and comes with two USB ports as well as one 12-volt port. It also has enough juice to run basic household appliances like mini fridges or laptops. And best yet? It only weighs 5 pounds; not bad for such a powerful device!
---
Reliable Portable Power is Essential to Stay Connected
Whether you're an experienced camper or just getting into outdoor adventures, having access to reliable portable power is essential in order to stay connected during your trips.
There are many great options on the market right now when it comes to portable power stations; from tiny chargers that fit in your pocket to larger units capable of powering entire households, there's something for everyone!
So do your research before making a purchase—and happy exploring!
You may also like
Your Fav Reviews Team
P.S. - Check out "15 Creative Ways to use a Tile GPS Tracker."
Why Trust Us?
We hope you find your next favorite thing from FavReviews! We are a family friendly product review site.
Four Generation Family: As a four generation family, the breadth of products we consume and review as brand ambassadors is vast. But we can tell you, in general, in we love the outdoors, sports, staying active, living healthy and celebrating the changing seasons.
Trending Products: We also love finding new trending products and we are happy to pass along our research of new trending products to you. Follow us so you don't miss out on a thing! We send out cool emails with our latest reviews, and we will never sell or misuse your information.
Opinions Based on Use, Research and Reviews: Each product we write about is independently selected by our editors. All opinions in this article are our own, based on our own use of the product(s), or hours of research and reading reviews. We will never recommend something we wouldn't use ourselves in our own family.
Compensation: Yes, FavReviews may collect a share of sales or other compensation from the links on this page if you decide to buy something (that's how we stay in business). But, the product never costs you more, in fact in some cases, we hope we might help save you money based on our recommendations.
Reviews have been edited for length and clarity. Enjoy finding your next favorite thing! Happy Shopping! Your FavReviews Team