Teaching is a profession that requires a lot of dedication, patience, and organization. As teachers, we carry a lot of tools and materials with us every day to ensure we're prepared for whatever the school day throws at us. That's why choosing the right backpack is crucial.
In this guide, we'll take a look at some of the most popular styles of teacher backpacks, their unique features, and how they cater to your needs as an educator.
What's Your Style?
When choosing the best teacher backpack for you, consider your daily routine, the weight you'll be carrying, and your personal style. Look for durable materials and comfortable designs.
Remember, a good backpack is an investment in your comfort and organization – two key factors for success in the classroom!
Discover your perfect teacher backpack today and feel prepared and stylish every day!
Rolling Backpacks
Rolling backpacks are a lifesaver for teachers who have a heavy load to carry. With wheels and a retractable handle, these backpacks allow you to easily transport your teaching materials without straining your back. They usually come with multiple compartments for organized storage. However, they might be less convenient if you often encounter stairs or uneven surfaces.
Use Case: Ideal for teachers who move from one classroom to another frequently or those who carry heavy textbooks or tech equipment.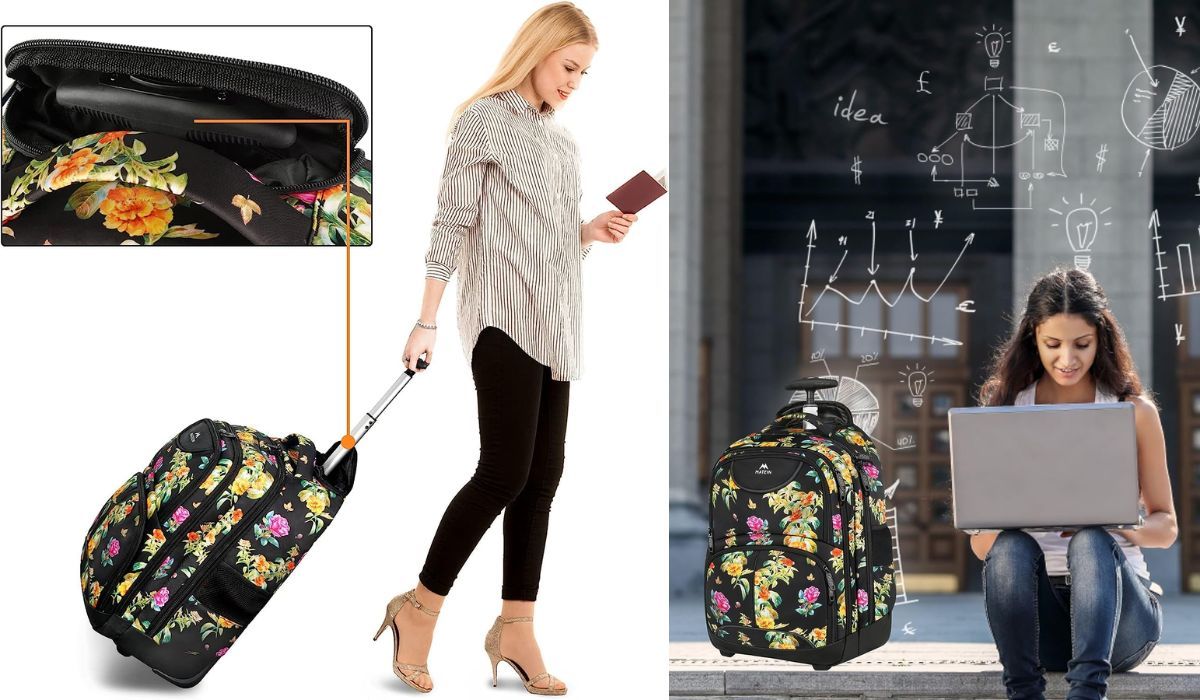 ---
Laptop Backpacks
These backpacks come with a dedicated padded compartment to protect your laptop, which is a must-have for today's digital teaching environment. They also offer plenty of pockets for storing chargers, cables, and other tech accessories. The downside? They may not have as much room for non-tech items.
Use Case: Perfect for teachers who rely heavily on technology for their lessons, like computer science or graphic design educators.
---
Messenger Bags
Messenger bags offer quick and easy access to your belongings. They typically feature a large main compartment and several smaller pockets. While they can be carried comfortably across the body, they might put strain on one shoulder if overfilled.
Use Case: Great for teachers who prefer a more professional look or teach in a subject that doesn't require carrying many books or bulky items.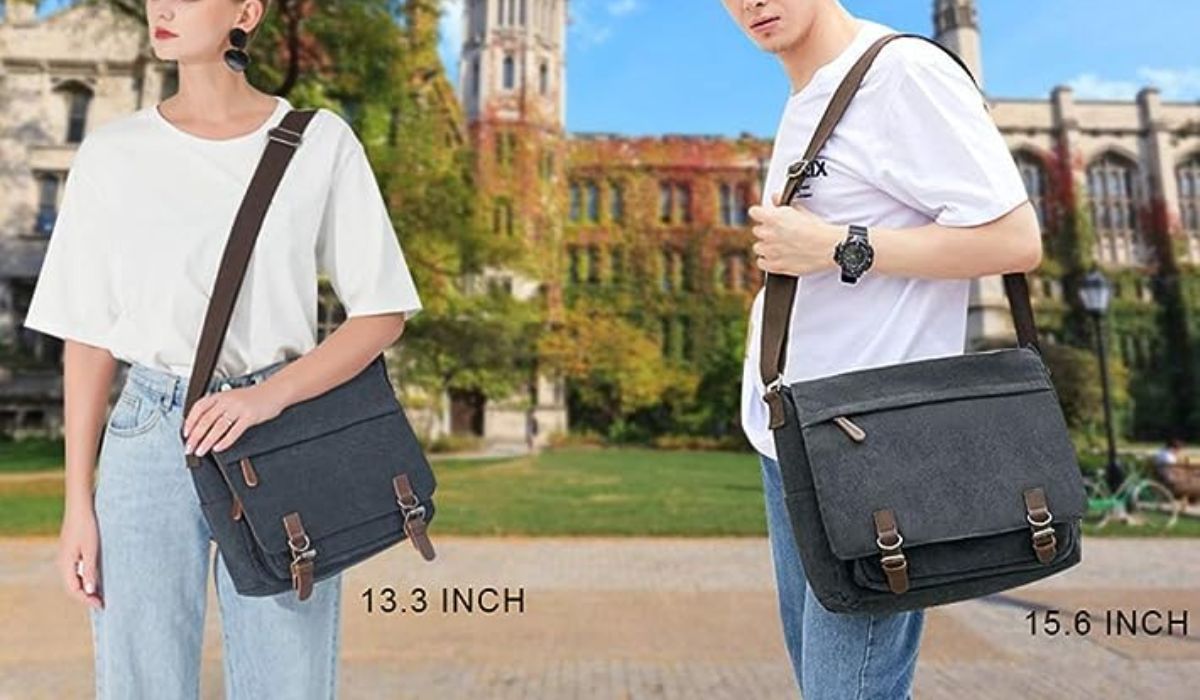 ---
Tote Bags for Teachers
These bags are stylish and versatile, often big enough to carry everything from laptops to lunch boxes. They usually come with sturdy handles and a shoulder strap. However, like messenger bags, they may cause discomfort if too heavy.
Use Case: Suitable for teachers wanting a blend of style and functionality, such as art or fashion educators. Sleek design. Trending Tip: Black Tote Bag :)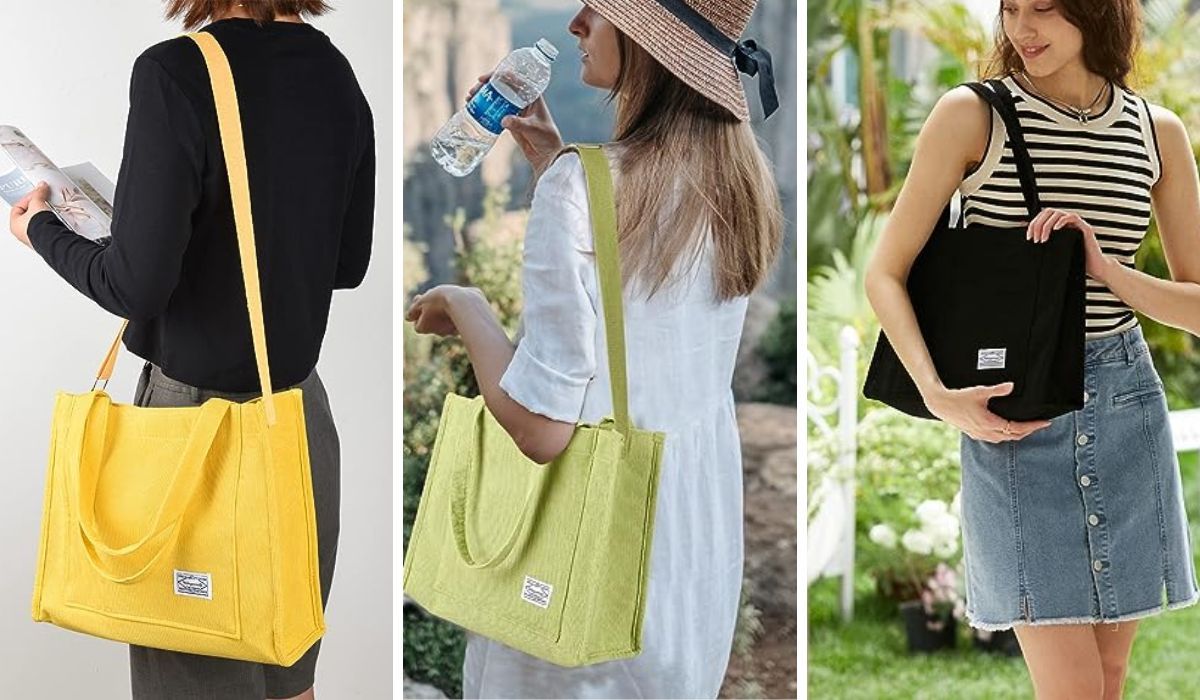 ---
Backpack-style Teacher Bag
These are the classic, go-to choice for many due to their comfort and balance. They often include multiple compartments for organized storage and padded straps for comfort. Backpack style teacher bags come in a variety of style now. You can get everything from a vintage style teacher backpack (like the Modoker Vintage Laptop Backpack), to a sports-style teacher backpack, ultra thin backpacks or extra large backpacks.
Use Case: Ideal for teachers who commute by bike or public transport, or those who prefer a casual, sporty look.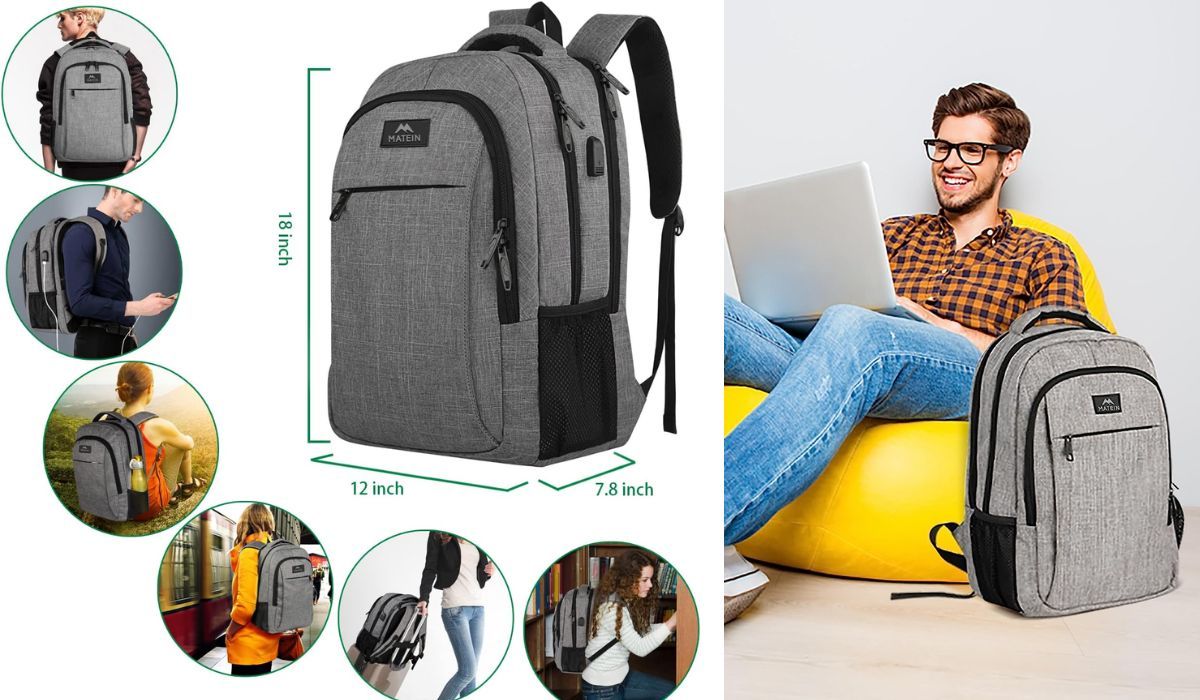 ---
Foldable Ultralight Backpacks
Ultralight backpacks are the perfect solution for those wanting a lightweight, compact backpack that's easy to store. These are perfect for teachers who always want to be prepared with an extra bag. These bags feature a foldable design, enabling them to transform from a full-size day bag into an ultra-compact pouch when not in use. They are also waterproof and come with multiple pockets for storing smaller items like pens and pencils.
Use Case: Perfect for teachers who are always on the go and need a reliable, lightweight bag to stow away for when an ultra light backpack is needed.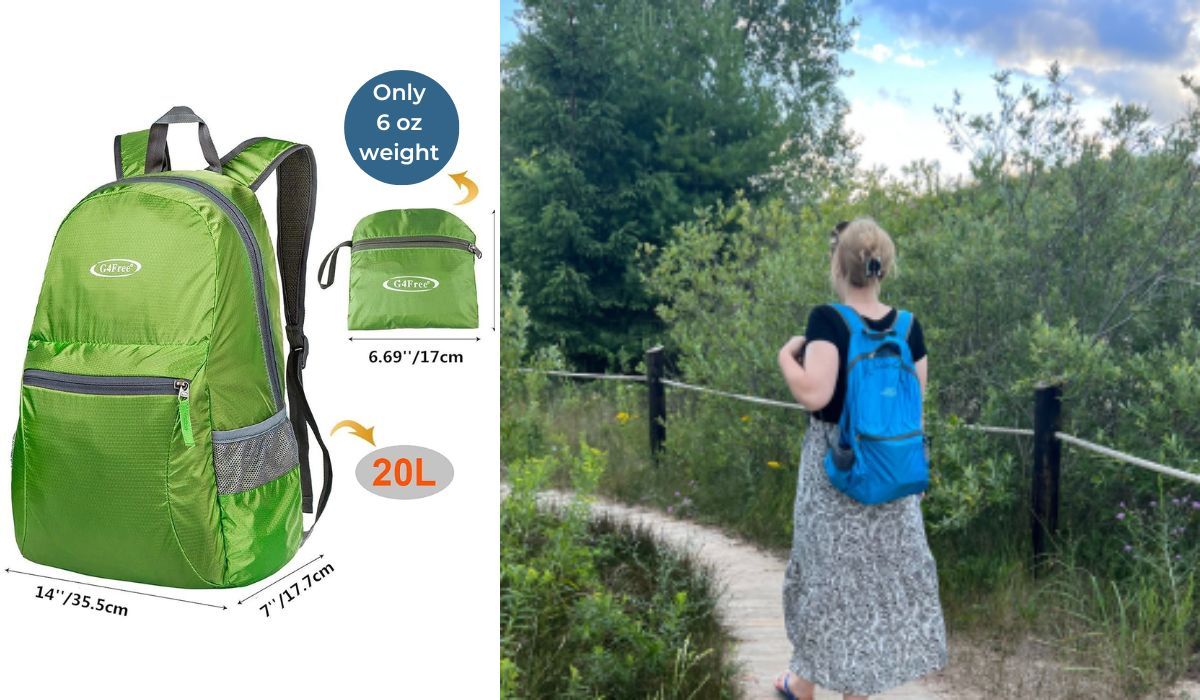 ---
Waterproof Backpacks
Waterproof backpacks are built with waterproof material such as nylon or polyester making them great for outdoor activities in wet weather. They come with several pockets so you can easily store your teaching materials, and often include a waterproof cover to protect your items from the rain.
Use Case: Ideal for teachers who take their students on frequent outdoor trips or teach in rainy climates. The question to ask yourself: do you need a fully submersible waterproof backpack, or will a water resistant backpack do?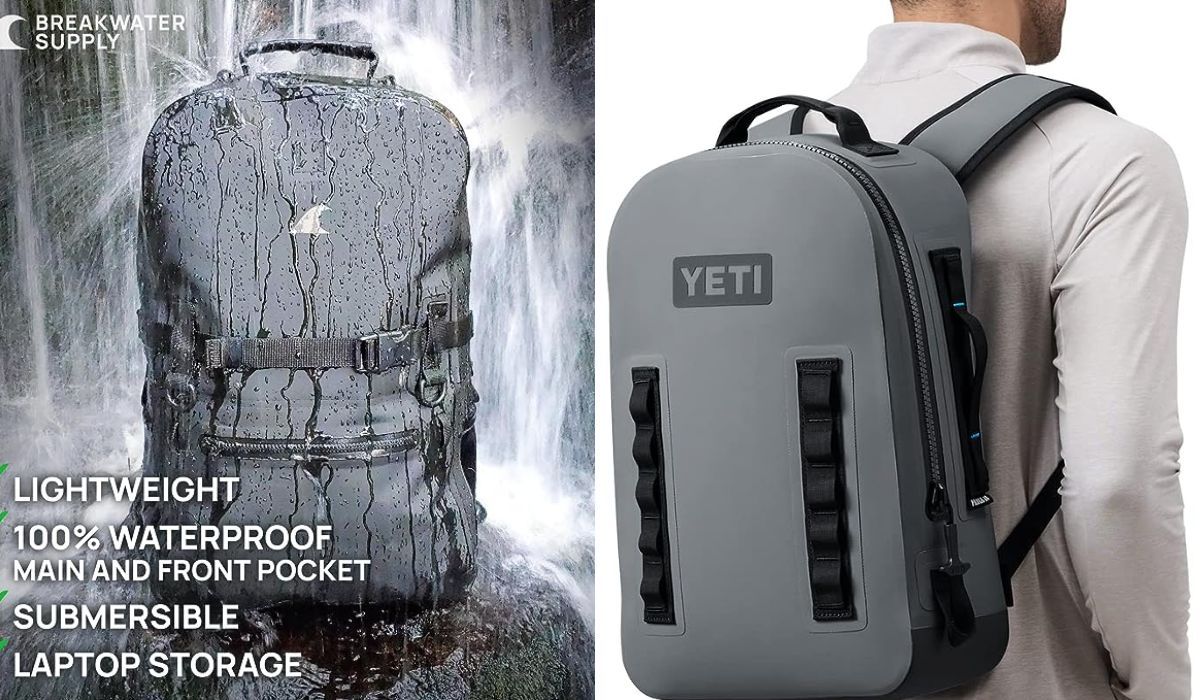 ---
Anti-theft Backpacks
Anti-theft backpacks are designed with safety in mind, featuring hidden zippers and slashproof materials that make it difficult for thieves to access the contents of your bag. They also come with RFID blocking pockets to protect against electronic pickpocketing, and reflective strips that make you more visible in low light conditions.
Use Case: Excellent option for teachers who need to take their backpacks on public transportation or carry a lot of valuable items such as laptops or tablets.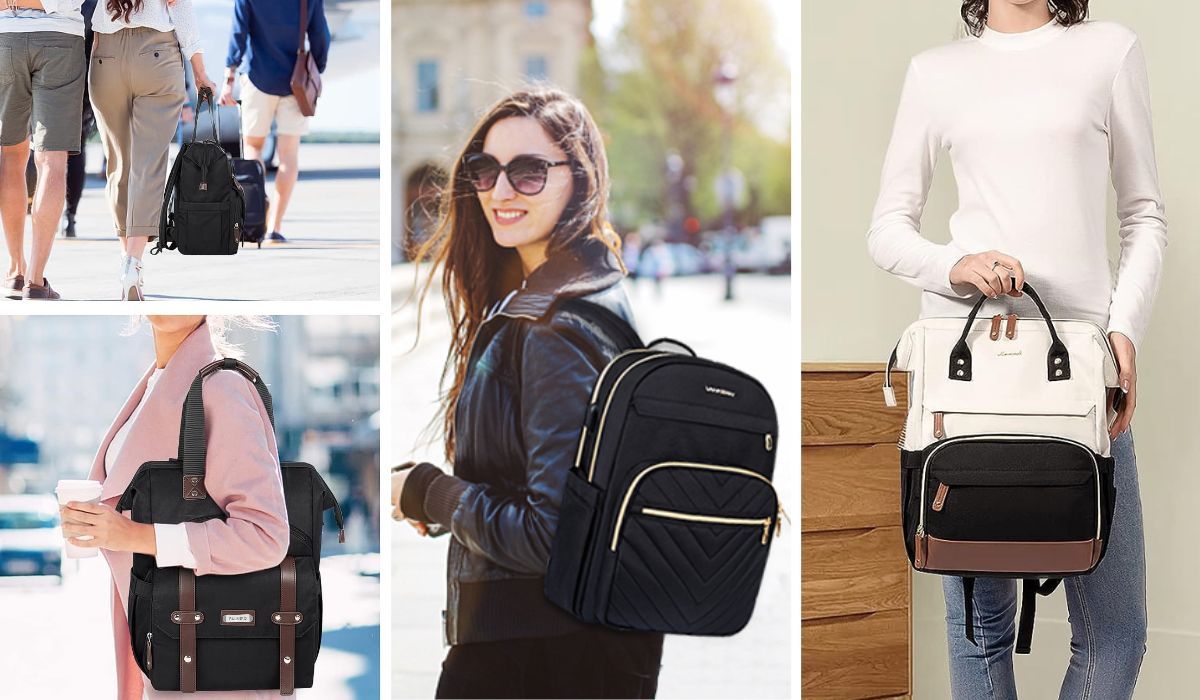 ---
Leather Backpack
Leather backpacks are a timeless classic that look professional and stylish. They usually come with several compartments for organizing your items, as well as adjustable straps for comfort. The downside? Leather can be heavy and may require more upkeep to keep it looking its best. The upside? lxy vegan leather backpack bags are now available.
Use Case: Great choice for teachers who want a professional look and don't mind taking extra care of their bags. Consider the Samsonite Classic Leather Bag.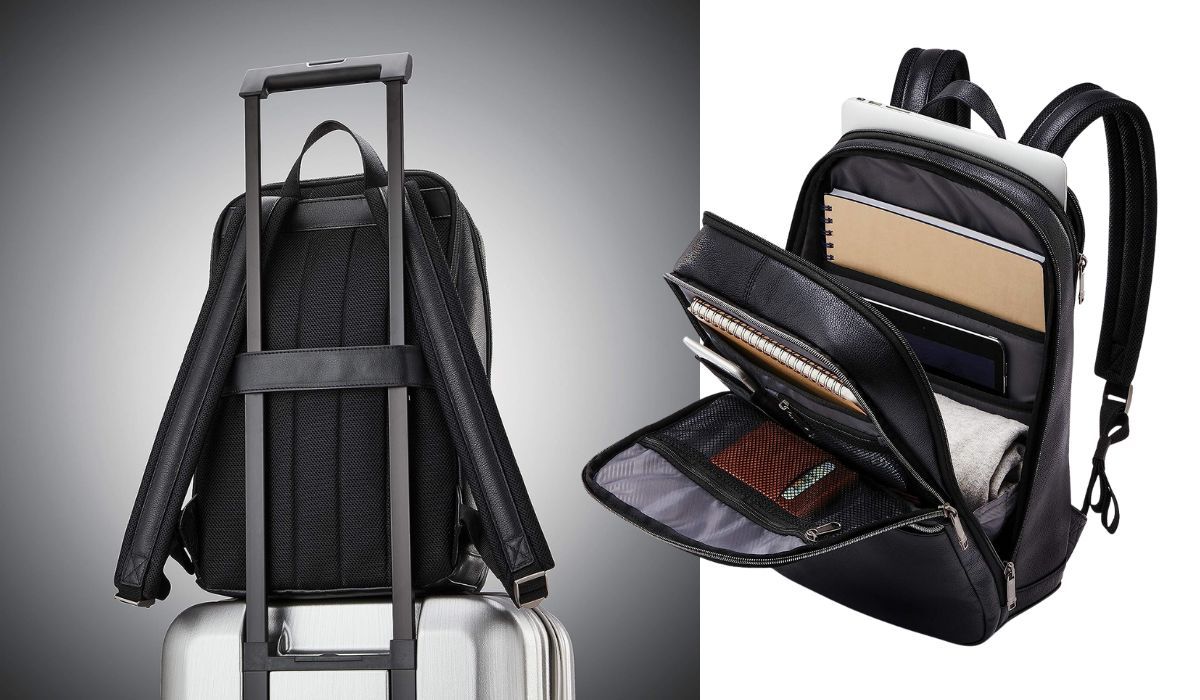 ---
Get the Most Out of Your Teacher Backpack: All the Accessories You Need
Once you've chosen the right backpack for your needs, complete your look with a few backpack accessories that make it easier to carry your items.
A detachable shoulder strap,
a power bank to connect to the backpack USB port,
a rain cover
a detachable lunch bag
a name tag or identifier to attach to your bag
a water bottle
These are all great additions that will help ensure you're ready for anything
With the right bag in hand, you can feel prepared and stylish for any day of teaching. Good luck in finding the perfect backpack to suit your needs!
---
Key Functionality You Should Consider for Your Teacher Backpack
Use the following as a checklist to determine the functionality you would like for your backpack. This will help you determine if having an ultra light backpack that can be folded away is more important for this purchase, or do you want more of a travel style backpack with an extra large compartment for your laptop, padded adjustable shoulder straps and more. Take a look a these 10 Key Features You Should Consider in a Teacher Backpack.
padded shoulder straps for comfort
RFID anti-theft protection pocket
USB port to connect to a power bank to charge your devices on the go
attached lunch bag
wheels, do you prefer a rolling backpack
travel strap on the back of the bag to connect to rolling luggage
laptop sleeve, do you need a padded laptop compartment
zipper pockets for organization
stylish backpack for those who want their backpack to reflect personal style
backpack for women, a more feminine design versus plain color
---
Frequently Asked Questions about backpacks for teachers
What's the difference between a teacher backpack and a teacher tote bag?
A teacher backpack is designed to be worn on the back for maximum comfort, typically with adjustable straps. A teacher tote bag is carried by hand and usually has a single strap or two handles. Both are great options depending on your needs and preferences!
What type of material should I look for in a teacher backpack?
When it comes to backpacks, you want something that is durable and waterproof. Nylon or polyester are great options as they offer protection from rain and can withstand regular wear and tear. Leather is also a popular choice for those seeking a more professional look.
Do teacher backpacks come with an external USB charging port?
Yes! Many modern teacher backpacks feature a USB charging port on the exterior, allowing you to easily charge your devices while on the go. This is an excellent option for those who need to quickly access power and stay connected throughout their day. Note: the actual power bank is not typically included, only the connection capability.
Are anti-theft backpacks worth it?
Yes! Anti-theft backpacks are designed with hidden zippers and materials that make them difficult for thieves to access your belongings. They also come with RFID blocking pockets and reflective strips, so you can be sure to stay safe and visible in low light conditions. Investing in an anti-theft backpack is a smart choice for teachers who often take their backpacks on public transportation.
Do teacher backpacks come with adjustable straps?
Yes! Most backpacks come with adjustable straps, making them perfect for those who want to customize the fit to their body and make sure it is comfortable. Backpack straps also helps to ensure that your backpack is not too heavy and you can easily carry all of your teaching materials throughout the day. Look for backpacks with padded straps for added comfort.
What are some examples of backpack purses?
---
Finding the Right Teacher Backpack will Make You Feel Happy Every Day You Pick it up
By taking into consideration your needs and style, you're sure to find the perfect teacher backpack for you! Whether you prefer a classic leather design or a modern ultralight bag, there's something out there to suit your lifestyle.
Armed with this guide, you're one step closer to making an informed decision on the best backpack for your needs. So go ahead and start shopping, you won't regret it!
Happy shopping, educators! 🎒🍎
Your Fav Reviews Team
#TeacherLife #EdTech #SchoolSupplies
---
We hope you find your next favorite thing from FavReviews! We are a family friendly product review site.
Four Generation Family: As a four generation family, the breadth of products we consume and review as brand ambassadors is vast. But we can tell you, in general, in we love the outdoors, sports, staying active, living healthy and celebrating the changing seasons.
Trending Products: We also love finding new trending products and we are happy to pass along our research of new trending products to you. Follow us so you don't miss out on a thing! We send out cool emails with our latest reviews, and we will never sell or misuse your information.
Opinions Based on Use, Research and Reviews: Each product we write about is independently selected by our editors. All opinions in this article are our own, based on our own use of the product(s), or hours of research and reading reviews. We will never recommend something we wouldn't use ourselves in our own family.
Compensation: Yes, FavReviews may collect a share of sales or other compensation from the links on this page if you decide to buy something (that's how we stay in business). But, the product never costs you more, in fact in some cases, we hope we might help save you money based on our recommendations.
Reviews have been edited for length and clarity. Enjoy finding your next favorite thing!
Happy Shopping!
Your FavReviews Team
____________________________________________________
BEHIND the SCENES LOOK: If you'd like to learn how to start your own product review blog, with products that you love, check out our article How to Become a Brand Ambassador or visit LearnWriteLive.com There is room for all of us to provide better service to online shoppers. What's your passion?