Are you a teacher looking forward to getting back into the classroom? OMG, did you just check out last years backpack and realize how much it needs to be replaced! Or maybe you are like me, you are a tote and backpack junkie (collector).
Backpacks become portable offices for us when traveling to and from school. As a teacher all of your lessons, notes and school supplies can be neatly organized in the best backpacks for teachers.  Wouldn't it be nice to have everything in one bag. Even your lunch!
We all know that teaching is a gratifying job. There are many benefits a teacher gets from the teaching profession. Thankfully backpack manufacturers are thinking about teachers too. We have curated a short list of backpacks designed specifically with teachers in mind.  Each has a unique feature we think you will love.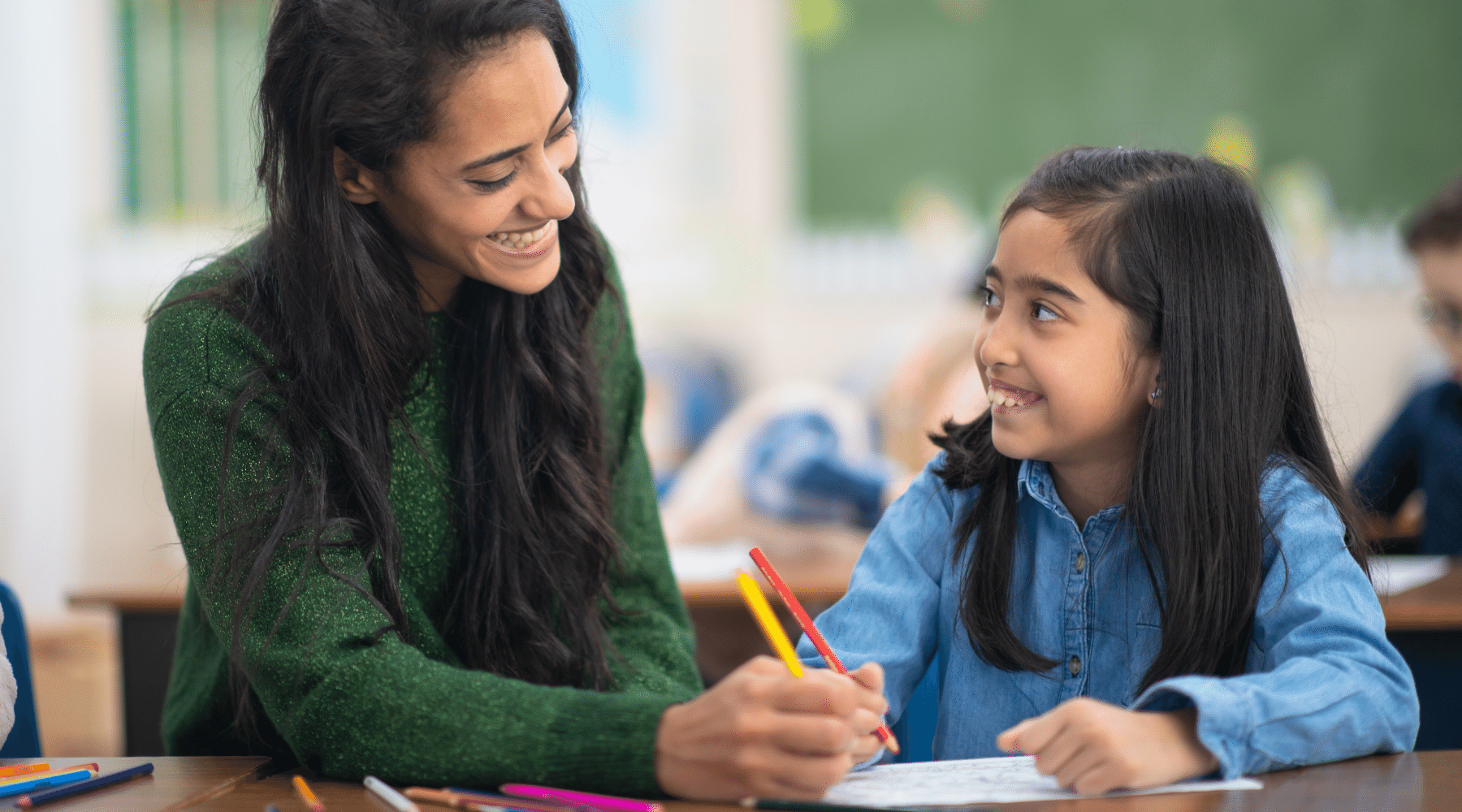 Teachers must often carry many books, notebooks, student papers and other supplies to and from school, and throughout the day, so having a tote, or backpack that is comfortable and organized really helps.
We trust that you'll find your next favorite item from the list we've researched for you below. All of these products have been hand-picked by our editors and we won't recommend something we wouldn't use in our own family. Some may even be items that we already use! We may receive a small compensation if you decide to buy something (that's how we keep the lights on). Some reviews have been edited for length and clarity. Have fun searching for your next fav product!
---
How we Select The Best Backpacks for Teachers?
Teachers need to be organized, carrying student tests home to be marked and new lessons with school supplies often from class to class. Needless to say a teachers backpack gets a work out.  The backpacks we researched needed to be quality construction, comfortable and ergonomically sound, feature multiple pockets and organizers.
But finding the right teacher back pack can be difficult, because there are so many to choose from. That's where FavReviews comes into action. We find out what's trending, read through thousands of reviews and analyze different products related to backpacks for teachers, TA's, and other teaching professionals, to find and shortlist the best of the best for you.
Our team of writers have done some amazing research and we're happy to provide you with a Buyers Guide for the Best Backpacks for Teachers and a list of top 3 backpacks for teachers and teaching students.
OUR FAVORITE TEACHER BACKPACKS have the following features:
•             high-quality construction
•             plenty of pockets
•             comfortable straps
•             comfortable design
•             attractive appearance
•             easy to carry
---
Best Teacher Backpacks
[Editor Top-Rated Picks]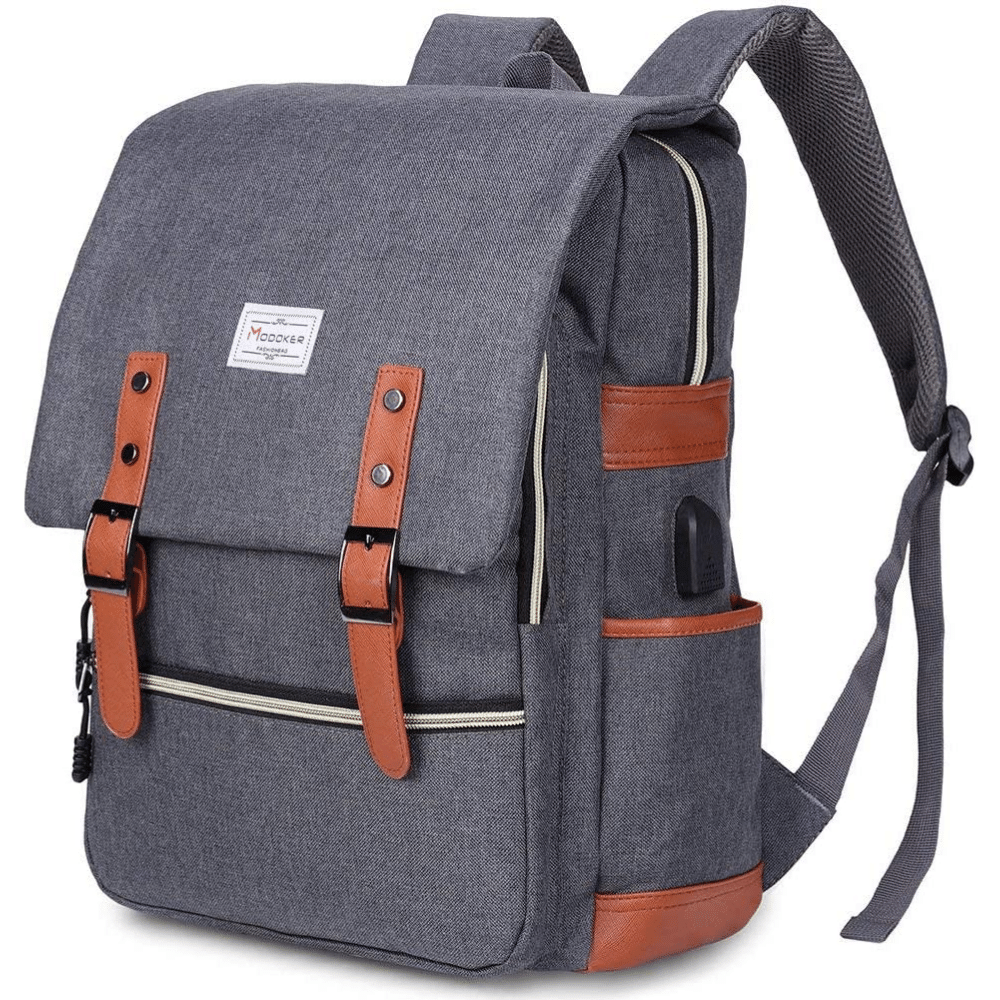 Best Quality Teacher Back Pack
MODOKER Vintage Backpack for Teachers | 5 Great Colors
Check Price on Amazon
WHY IT's ONE OF OUR FAV's
Modoker is a fashion brand that specializes in bags and accessories. This Modoker vintage laptop backpack is both fashionable and functional making it perfect for school, college, and travel. It is made of high-quality material. We LOVE the design of this backpack.  
It's a perfect backpack for teachers and students.  Teachers, you need a backpack to carry your laptop, textbooks, lessons and other items for the classroom. Students, you need something durable, stylish, and comfortable bag, because we know you over stuff your backpack!
Check out this amazing review from a verified purchaser (just in July 2022):
This is the best backpack I've ever bought! Most backpacks only last a few months before they start tearing or something goes wrong. This one lasted all school year!! It holds EVERYTHING, even things I don't remember packing. I often have two laptops, plus chargers, plus notebooks, plus some writing utensils. And it's STILL held up to all of that. My lesson planning binder usually doesn't fit by the time I'm done stuffing it full (FULL - it holds A LOT), but I'm absolutely in love with this backpack. Stylish. No stains. I can't say enough. I haven't used the charger though. I haven't needed it. I actually forget it's there because it's tucked away in a pocket and doesn't come out or cause me any problems. Really. This was a great investment and I'll be using it again next month when school starts back!
This traditional backpack for teachers and students is available in various sizes and colors to meet the needs of both teachers and students.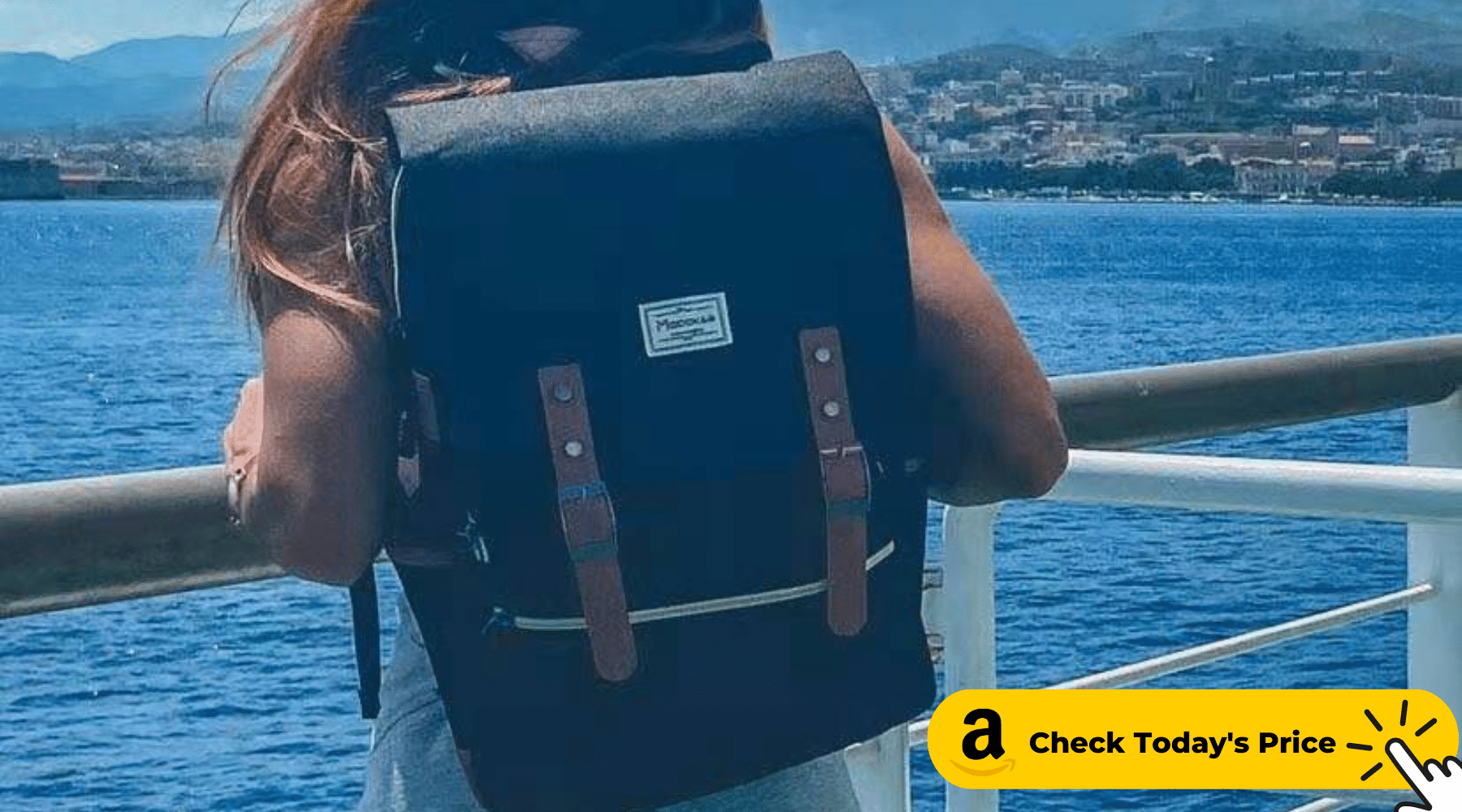 Fav Features
SPECIAL FUNCTIONS: A convenient way to charge your electronic device when walking is offered by the Modoker Backpack with a built in USB port for charging your electronics.
MULTIPLE COMPARTMENTS: There are six compartments, including zipper pockets and organizational pockets for easy access to everything. A backpack is ideal for long walks, as it allows for comfortable movement while Making the best choices for your back.
DURABLE FABRIC: The Modoker backpack is made of high-quality 600D nylon fabric, scratch-resistant, anti-tear, and anti-water splashing.
APPLICATIONS: This teacher bag is perfect for use as a daypack. it has padded shoulder straps and ideal travel backpack. Perfect for school, work, weekend getaway, biking, gym, camping, traveling, etc.
---
Best Backpack for Teachers with Anti Theft Pocket
VOLHER Laptop Backpack | with USB Port | 2 Sizes | 4 Colors
Check Price on Amazon
WHY IT's ONE OF OUR FAV's
The VOLHAR laptop backpack is a safe and secure way to carry your laptop, iPad, tablet, or other devices while traveling. It has a built in laptop compartment for your computer, an external pocket for your iPad or another tablet, and a large main room for your other items.
It's one of our favorites because it has a hidden anti theft pocket on the back of the backpack to protect your valuable items. Love this addition!
The backpack can be worn over your shoulder, across your chest, or around your neck. It also features a built-in padded laptop sleeve to protect your computer and prevent scratches.
The VOLHAR laptop backpack also includes a built-in USB charging port so you can quickly charge your devices while on the go.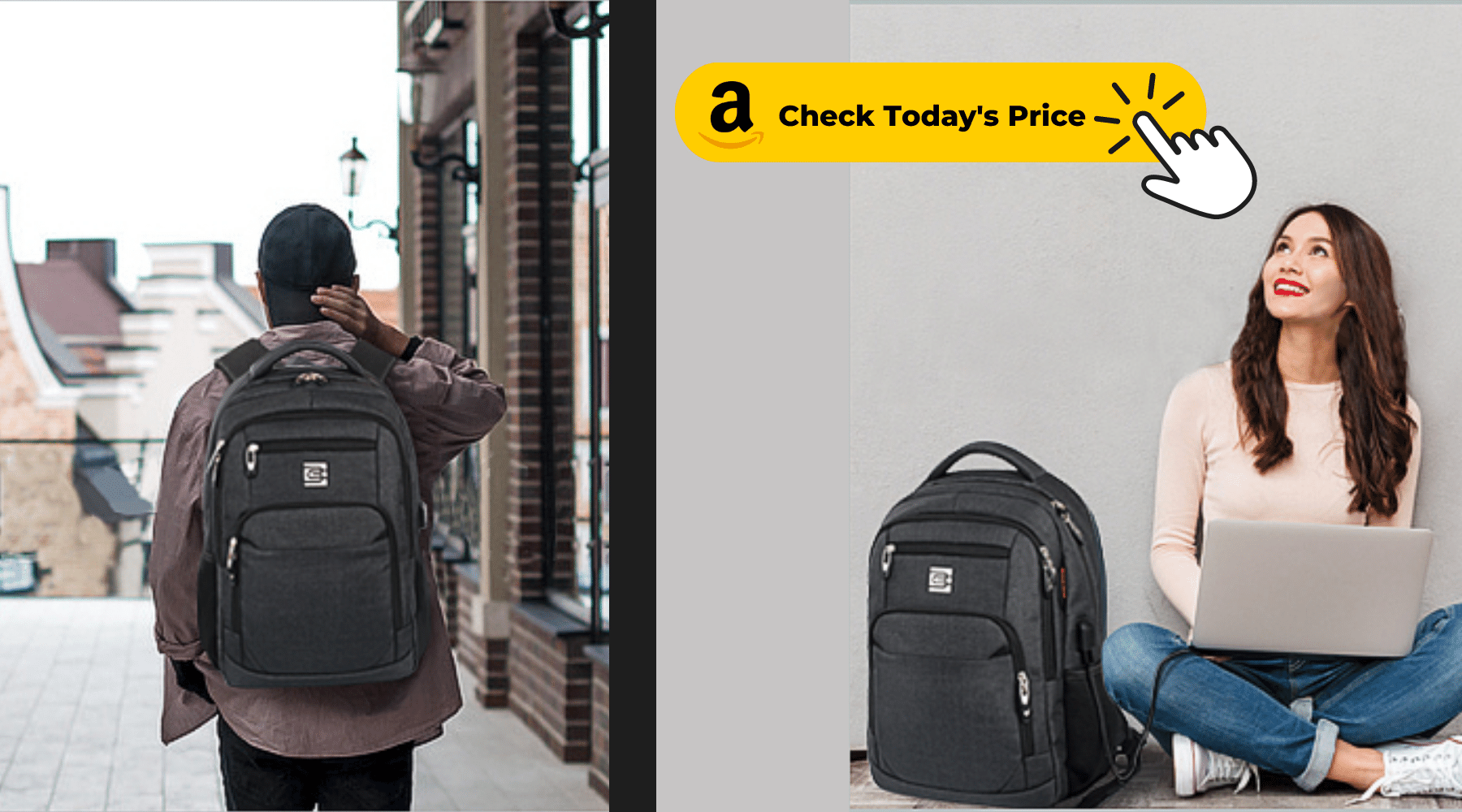 Fav Features
STORAGE SPACE: This teacher bag is large enough to accommodate two laptops, a mouse, an iPad, a pair of headphones, books, and more. It has three compartments, one for a 15-inch laptop, another for an 11-inch or 12-inch computer, and the third for smaller items such as a wireless keyboard, printer, and charger.
COMFY&STURDY: Back design is enhanced with a multi-panel design with thick but soft ventilation padding to provide you with maximum support. Shoulder straps for backpacks have a great design. They make bags more comfortable by relieving the pressure on the shoulder.
FUNCTIONAL: Traveling to new places is so much fun, and having the right travel equipment makes traveling more convenient and enjoyable wherever you go.
A luggage strap allows your backpack to hold onto your luggage or suitcases securely. It will enable you to carry your pack more efficiently.
USB PORT DESIGN: This stylish black and white USB charging backpack is the perfect gift for people carrying their mobile phones or smartphone with laptop pocket.
DURABLE MATERIAL: Made of water-resistant, durable polyester fabric, metal zippers ensure secure and long-lasting usage every day & weekend—a perfect bag for business traveling, weekend getaways, shopping, and outdoor activities.
PERFECT GIFT: A good gift for your college/university student, whether big or small, high school or college, boy or girl, teen or adult.
---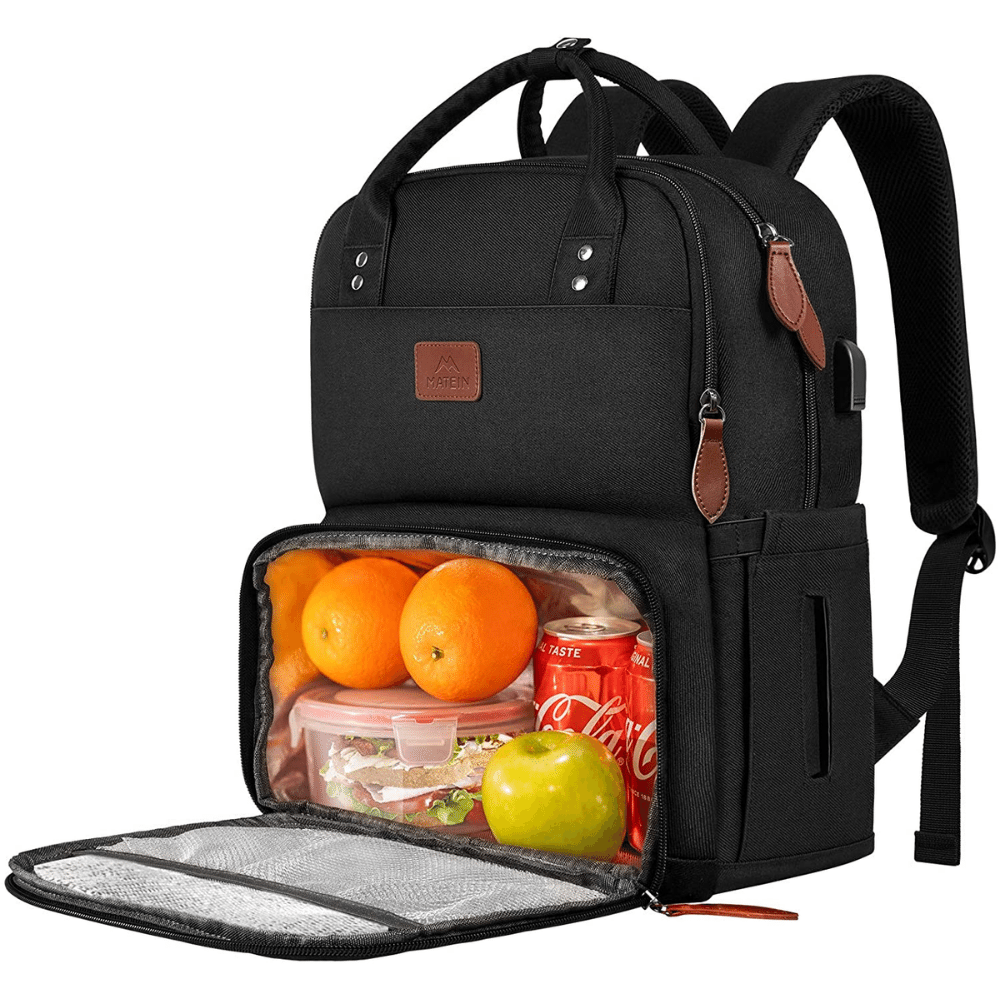 Best Teacher Backpack with Lunch Compartment
MATEIN Lunch Backpack | 2 Sizes | 2 Colors
Check Price on Amazon
WHY IT's ONE OF OUR FAV's
If you're looking for a backpack to also hold your lunch, look no further!  
Founded in Colorado, inspired by the Rocky Mountains Matein has been pleasing customers with their innovative back pack designs, with a purpose, just like this one.
MATEIN specializes in creating the backpacks for teachers, students, and travelers.  And who can argue with customer feedback like this (from a verified purchaser, a teacher):
"Teachers are known for always carrying multiple bags. Well now I'm one bag down with this backpack with built in lunch bag liner. Two water bottle holders on the side. The extra pockets it has are great and it keeps my laptop safe with built in padding. There are two item storage zippers. One for laptop and notebooks etc and another that only goes halfway down which is great for my pencil bag and computer mouse. There is a zipper on the inside of that pouch for small items to not get lost like band-aids. USB cord has to be plugged into either a laptop, external battery charger or a wall in order to use the port on outside of the bag."
It is made of durable nylon and features a large main compartment, a zippered pocket, and a padded laptop sleeve. The MATEIN Lunch back is the perfect choice for teachers or students looking for a backpack to keep their lunch and other items safe and secure.
This backpack is designed to fit the majority of 15.6" laptops, but it comes in a larger 17" size too.   The backpack includes several internal and external pockets; including a padded laptop sleeve, a mesh pocket, a padded back panel, and a convenient carry handle.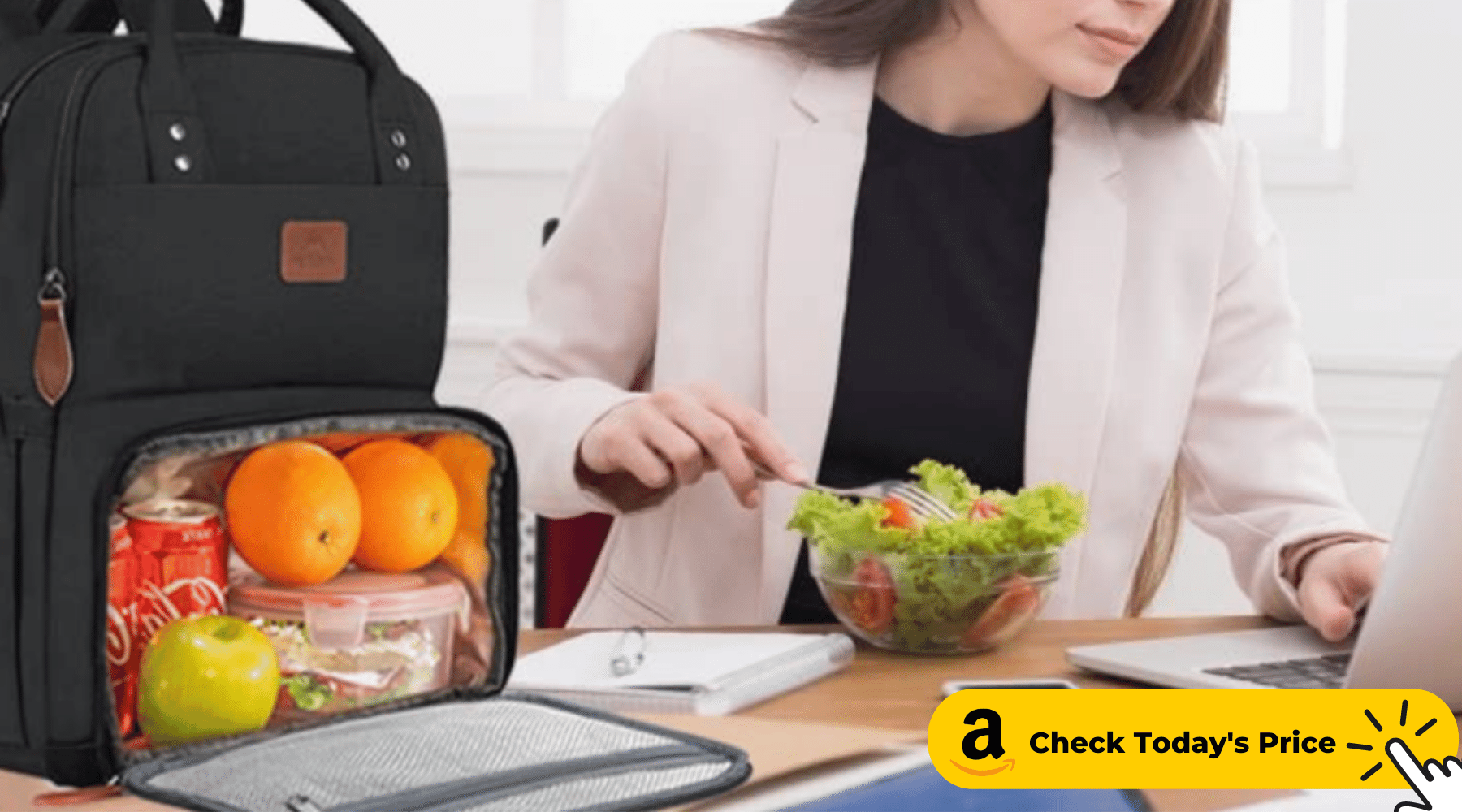 Fav Features
LUNCH BOX COMPARTMENT: It will allow you to eat delicious food anytime. The inner insulation of the lunch backpack is thickened with foam and works together with the aluminum layer to keep food warm and cold drinks for about 3-5 hours.
DEFORMATION DESIGN: A cross-body backpack is for you if you want a bag to hold your lunch while walking. When storing food or fruit in your cooler, you should fill your main compartment with food or fruit and open the other rooms to put in your beverages.
STYLISH: A laptop backpack. It has an organizer pocket for a tablet and a lunch bag. It is a Stylish, convenient, and practical backpack for teachers.
The university backpacks that are so popular now are a hybrid of laptops and bags. They provide a stylish and functional laptop pocket, adjustable shoulder straps for comfort and are great for college and work.
LARGE CAPACITY: Whether you're storing food and snacks for yourself at home, a weekend picnic with your family, or as a teacher backpack/student backpack/nurse backpack/office backpack, this bag is excellent for all of them.
MULTIFUNCTIONAL DESIGN: It has a USB port for charging your electronic devices on the go; luggage straps allow you to attach to the suitcase and slide with it; card pockets on shoulder straps make it easy to access your school card when needed; and anti-theft pocket on the back for your valuables.
COMFORTABLE: This college backpack lunch bag is designed from tough and durable fabrics that are easy to wash and keep. It has wide backpack straps so it will not pinch your shoulders. Mesh shoulder pads provide breathable coverage.
BEST GIFT: This is a good backpack for your daughter/sisters/friends to take to middle high school or college. The best gift for teachers, girls, and women.
---
FAQS - About a Teacher Back Pack
Are you looking for the perfect backpack for school or work? Do you need something that is stylish and functional?
Then, look no further than our list of the best teacher backpacks! These backpacks are designed to be comfortable, durable, and able to hold all of your supplies.
Below we answer some commonly asked questions about teacher backpacks.
What's the best teacher backpacks?
A teacher backpack is a bag teachers use to carry their materials and books. Teachers use these backpacks because they are durable and easy to carry. Typically, they are made of water resistant polyester or canvas, and the zippers are generally metal. it includes a padded laptop compartment and comes in a nice selection of colors and patterns!
1. MODOKER Vintage Backpack- Our Top Pick
2. VOLHER Laptop Backpack - with Anti-Theft Pocket
3. MATEIN Lunch Backpack - with Insulated Lunch Pack
Which type of bag is best for teachers?
A few types of backpacks are designed specifically for use by teachers. You may need to choose one that fits your needs. Choose a backpack that has enough space for your belongings. Remember that the backpack should fit you comfortably. Make sure that it is durable as well.
You will want a backpack with a long strap to put over your shoulder. This will make it easier to carry your backpack. Look for a backpack with comfortable padding to carry it around for long periods without pain.
It would be helpful if you also looked for an adjustable backpack. Please ensure the straps are adjustable so you can easily adjust them to your size.
Which backpack quality is best?
Modoker Vintage Backpack- our editor's top pick. It's a well designed backpack with padded, adjustable straps that allows you to carry it for long periods of time without worrying about getting tired or hurting your shoulders or back.
We love the vintage style with straps, but the reviews for function of this backpack are equally stellar. Teachers and students both report carrying them for more than a year without damage.
What are some other benefits of a teacher backpack?
A teacher backpack is an excellent choice for a student or teacher because it will make carrying books, laptops, folders, and other items much more accessible. Teachers typically have several bags they are carrying. We like the Matein Teacher Backpack with a built in insulated lunch compartment, as this eliminates one extra bag to carry.
It would help if you had your backpack handy when you needed to move something in school. You should ensure you can easily access everything you need in class.
---
Final Thought:
In this article, we curated a short list of the best teacher backpacks for 2023. The list contains the most functional and durable backpacks for students, teachers, and schools.
These backpacks are made of quality material that allows the student or teacher to carry heavy loads. The best backpacks are designed to keep the contents safe and organized. They also have padded shoulder straps to help with comfort for teachers and students shoulders and backs.
We hope the research we've done helps you with your purchase.
Happy Shopping!
Your Fav Reviews Team
P.S. - You might also like "5 Roomy Backpacks for Heavy Books that will Make Carrying Your Books a Breeze"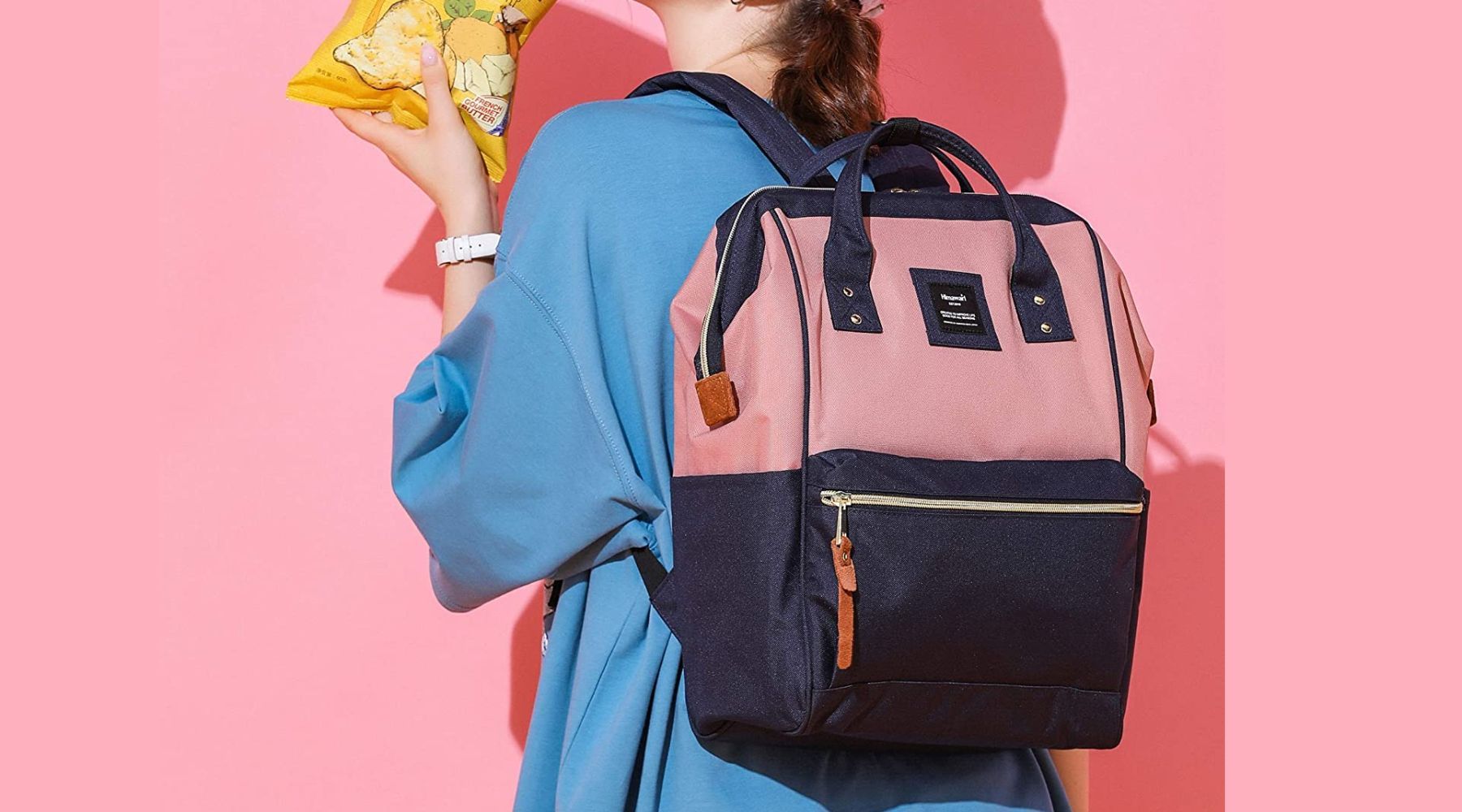 Why Trust Us?
We hope you find your next favorite thing from FavReviews! We are a family friendly product review site.
Four Generation Family: As a four generation family, the breadth of products we consume and review as brand ambassadors is vast. But we can tell you, in general, in we love the outdoors, sports, staying active, living healthy and celebrating the changing seasons.
Trending Products: We also love finding new trending products and we are happy to pass along our research of new trending products to you. Follow us so you don't miss out on a thing! We send out cool emails with our latest reviews, and we will never sell or misuse your information.
Opinions Based on Use, Research and Reviews: Each product we write about is independently selected by our editors. All opinions in this article are our own, based on our own use of the product(s), or hours of research and reading reviews. We will never recommend something we wouldn't use ourselves in our own family.
Compensation: Yes, FavReviews may collect a share of sales or other compensation from the links on this page if you decide to buy something (that's how we stay in business). But, the product never costs you more, in fact in some cases, we hope we might help save you money based on our recommendations.
Reviews have been edited for length and clarity. Enjoy finding your next favorite thing! Happy Shopping! Your FavReviews Team