Move over, basic footwear! Purple Crocs are taking the fashion world by storm, and it's no wonder why. With their iconic design, unmatched comfort, and endless customization options, purple Crocs are quickly becoming a must-have for every stylish woman's wardrobe.
It wasn't until our middle school aged granddaughter asked for Crocs this summer that I realized how trending Crocs clogs still are. This is a kid who is super athletic, loves baseball and hockey, and she wanted a pair of Crocs to throw on for everyday. Her color of choice, purple of course!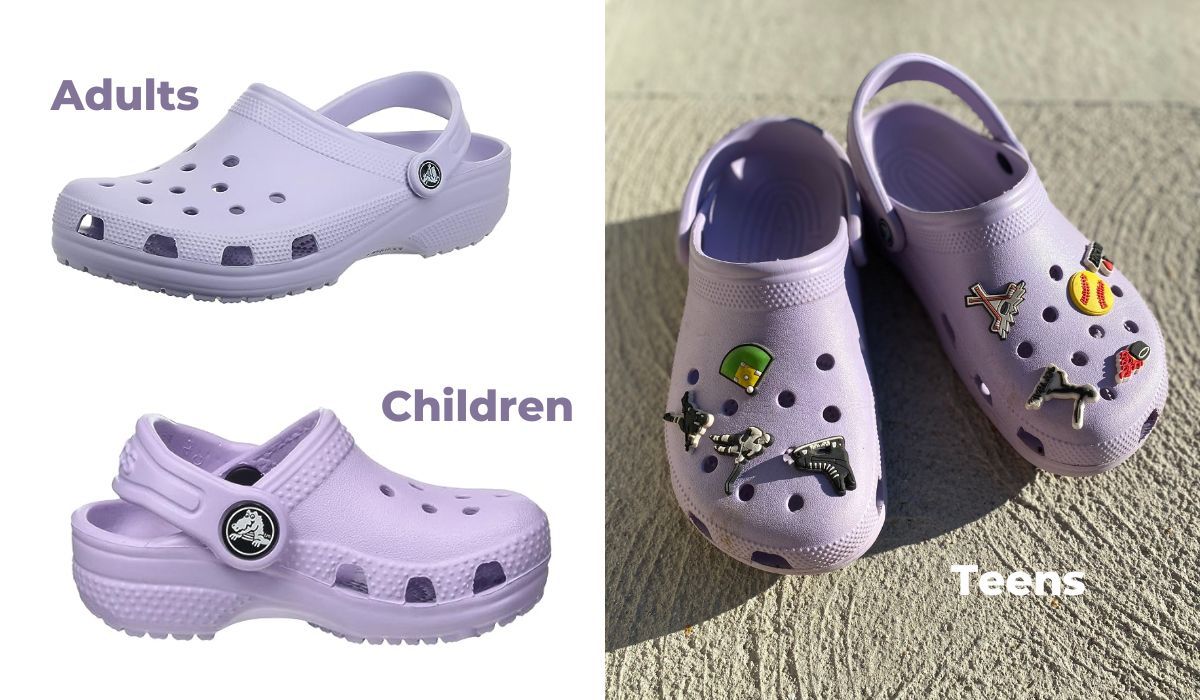 In this blog post, we'll dive into the world of purple Crocs, exploring their different styles, materials, and sizes, as well as how to style and personalize them to create a unique and fashionable look.
Key Takeaways
Discover the stylish selection of purple Crocs for women, kids and limited edition styles.
Enjoy unbeatable comfort with lightweight design and water-resistant materials.
Customize your look with Jibbitz charms, DIY embellishments & color combos!
Discovering Purple Crocs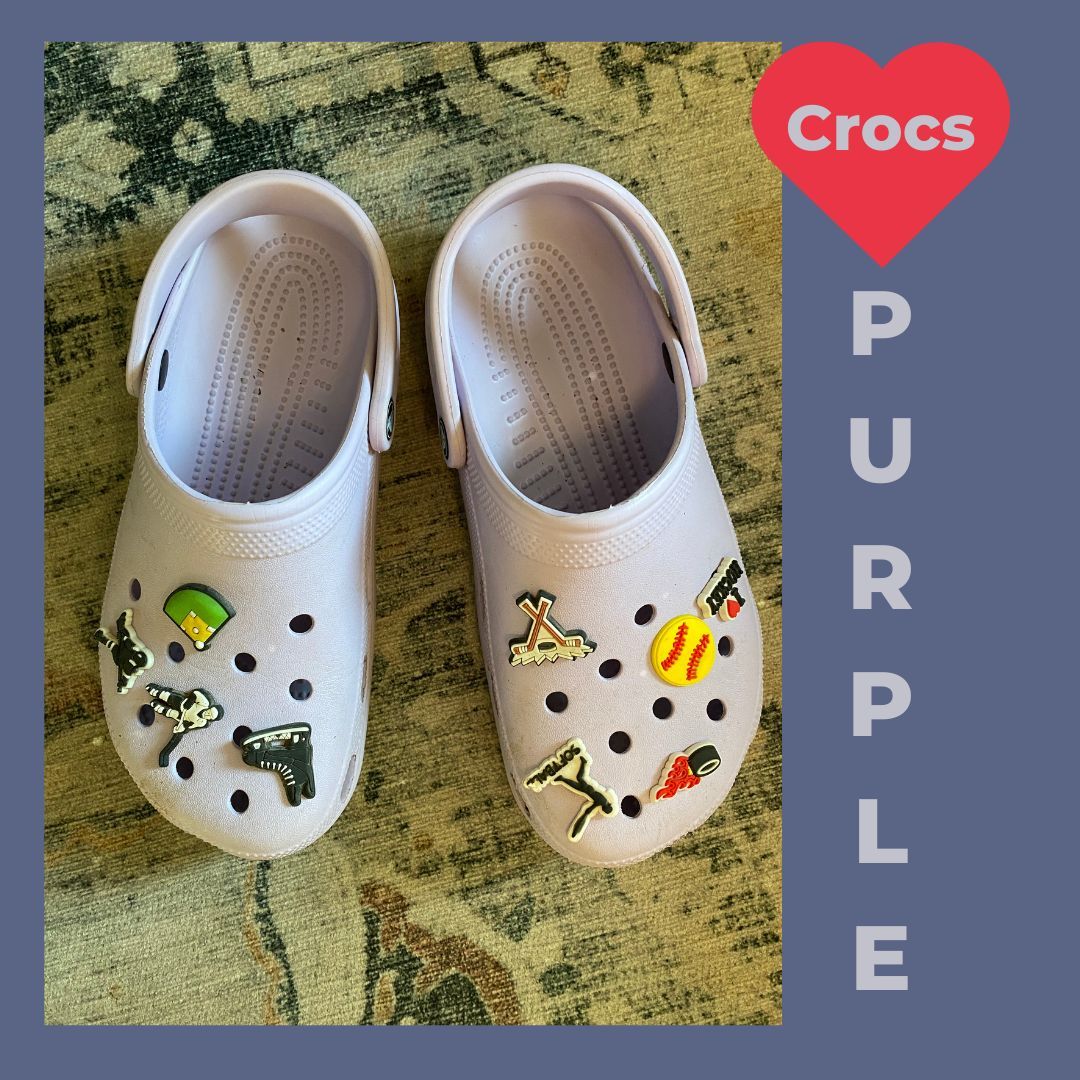 Purple Crocs come in a variety of styles, materials, and sizes, making it easy for anyone to find the perfect pair to suit their needs and fashion preferences. Whether you're looking for:
There's a purple Croc out there for everyone.
We are going to delve into the array of collections that are available, which includes options for women, kids, and limited-edition purple Crocs.
Women's Purple Crocs Collection
The selection of women's purple Crocs is as diverse as it is stylish. From the classic clogs in tie-dye patterns to the chunky platform Crocs and faux-fur lined Crocs, there's a purple Croc for every woman's taste. With over 300 million pairs sold since 2002, it's no surprise that purple Crocs have become a popular choice for women seeking a comfortable yet fashionable footwear option.
A wide range of purple Crocs for women, including marble sliders and branded styles (like the Croc Barbie Classic) to complete your Crocs ensemble. With regular updates to their inventory, you'll always be able to find the latest styles and designs to keep your purple Crocs collection fresh and on-trend.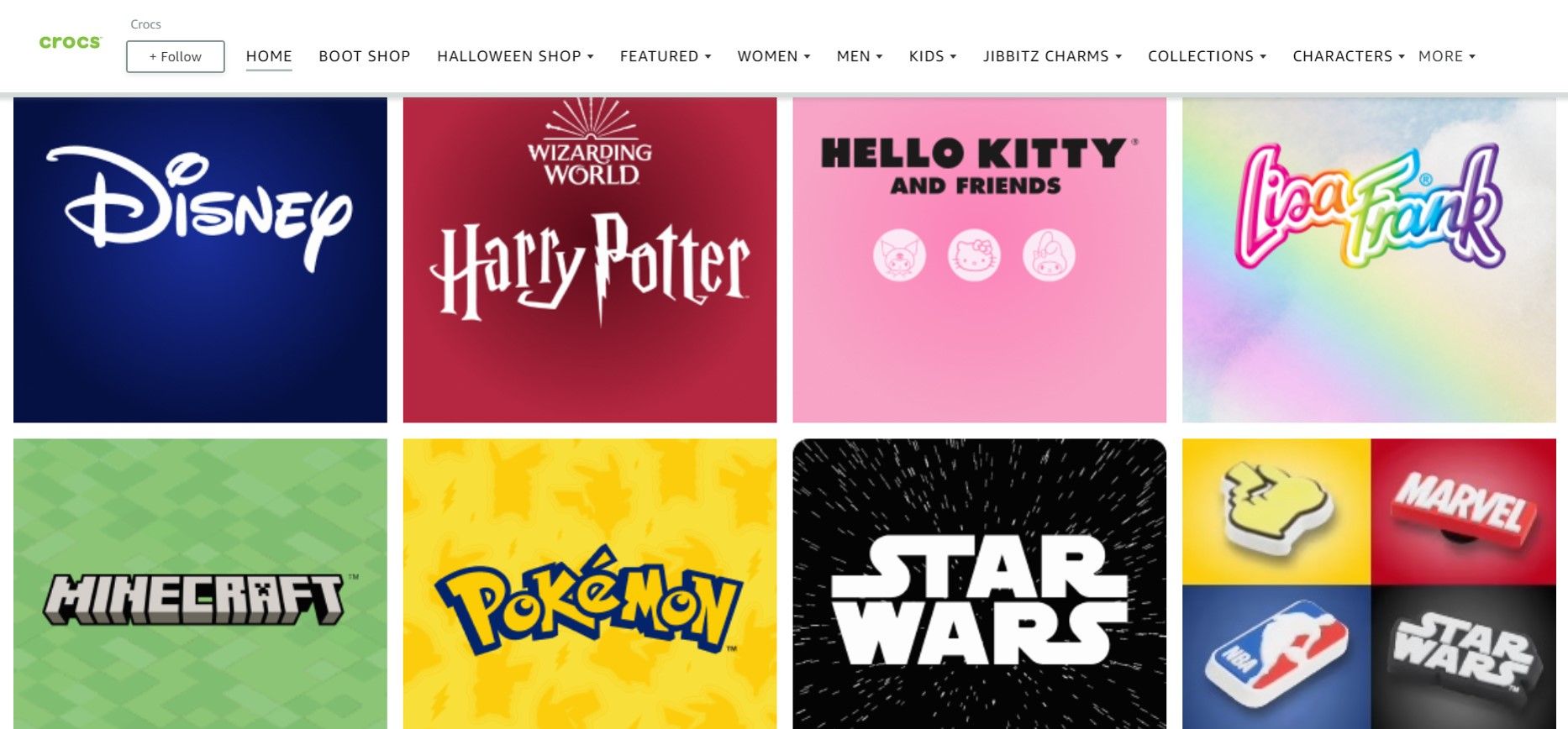 Kids' Purple Crocs Collection
For the little ones, the Kids' Purple Crocs Collection offers a fun and colorful selection of footwear options. The Classic Glitter Kids' Clogs and Crocs Kids Disney Frozen Clogs are perfect for kids who love a little sparkle in their step. These lightweight, water-resistant, and easy-to-clean shoes are not only adorable but also practical for busy kids on the go.
To find the best prices and customer support while shopping for the Kids' Purple Crocs Collection, consider shopping online. With a wide selection and competitive prices, you can't go wrong with purchasing purple Crocs for the young ones in your life.
Limited Edition Purple Crocs
For those who appreciate exclusive designs and collaborations, there are several limited edition purple Crocs to choose from. Some popular options include the Lisa Frank Crocs Classic Clog, featuring a design with Lisa Frank's iconic characters, and the BT21 BTS purple Crocs Crocband Clog for Kids, inspired by the K-pop group BTS. And, don't forget the Crocs Adult Bayaband Clogs.
Another limited edition purple Croc worth mentioning is the Crocs Drew House X Justin Bieber Collaboration, which showcases a design inspired by Justin Bieber's Drew House clothing line. These special collaborations and limited edition purple Crocs offer a unique and fashionable way to express your personal style and interests.
The Comfort and Convenience of Purple Crocs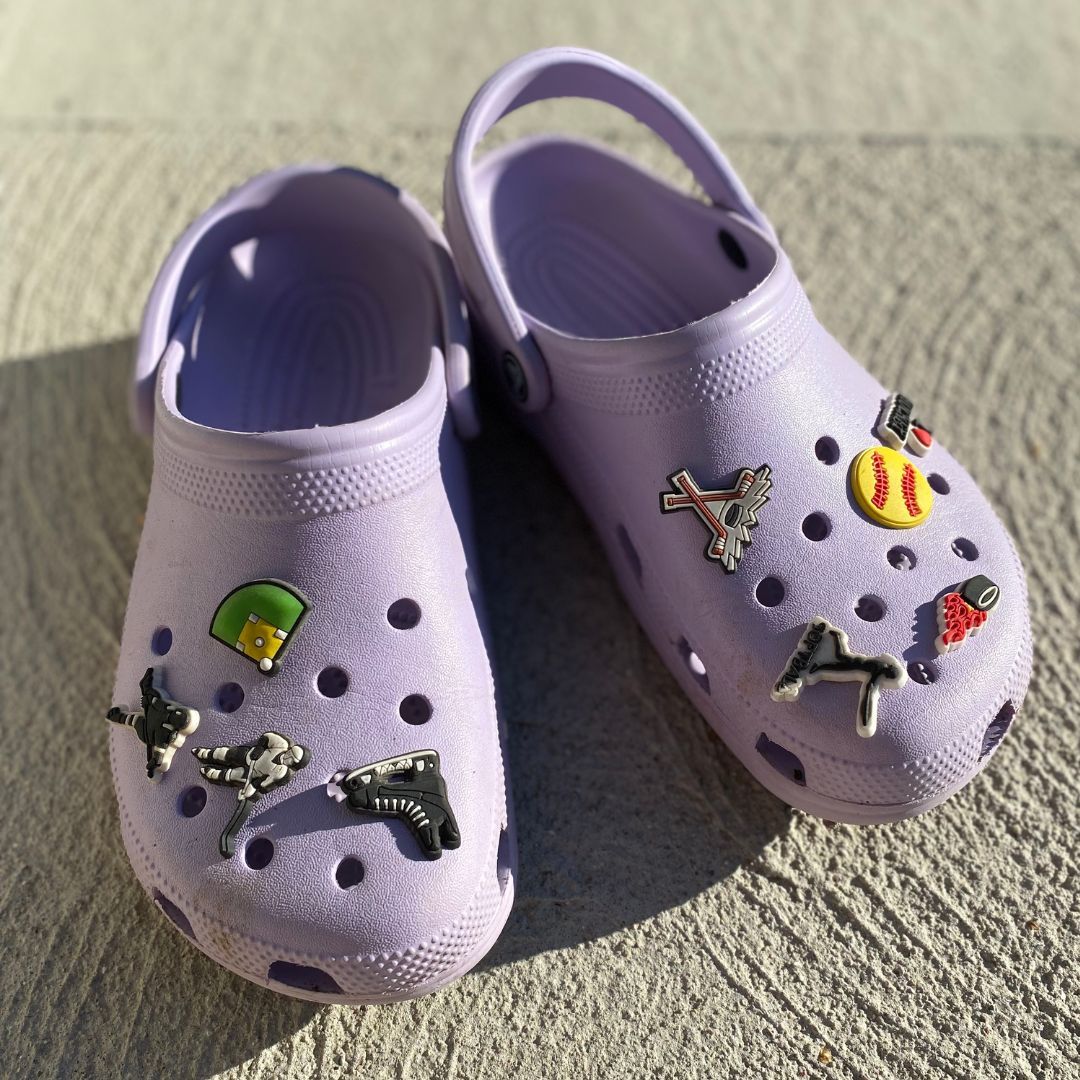 Beyond their stylish appearance, purple Crocs also offer incredible comfort and convenience. Made from Croslite™, a lightweight and water-resistant material, Crocs are designed to provide a comfortable fit while protecting your feet from the elements.
We'll delve into the advantages of Crocs' lightweight structure, water-resistant materials, and the simplicity of their cleaning process.
Lightweight Design
The benefits of purple Crocs include:
Lightweight design for comfortable and supported feet throughout the day
Allows your foot to move freely and naturally while still providing protection
Roomy fit allows air to circulate, keeping your feet cool and dry
In addition to their comfort benefits, the lightweight design of purple Crocs also makes them an ideal choice for various activities, from running errands to spending a day at the beach. With their lightweight construction, you'll never feel weighed down by your footwear.
Water-Resistant Materials
The materials used in purple Crocs are designed to be water-resistant, ensuring that your shoes remain protected from water damage and dry quickly when wet. This makes purple Crocs an excellent option for various environments, from spending a day at the pool to navigating rainy city streets.
In addition to their water-resistant properties, the materials used in purple Crocs are also incredibly durable and able to withstand everyday wear and tear. This means that your purple Crocs will remain looking great and functioning well even after extended use.
Easy to Clean
One of the most convenient features of purple Crocs is their easy cleaning process. Simply use a damp cloth and mild soap to wipe away dirt and grime, and your Crocs will be looking good as new in no time. Their water-resistant material also ensures that they dry quickly after cleaning.
The easy cleaning process of purple Crocs not only helps maintain their appearance but also ensures that your shoes remain hygienic and fresh. With just a few simple steps, you can keep your purple Crocs looking and feeling their best.
Shopping for Purple Crocs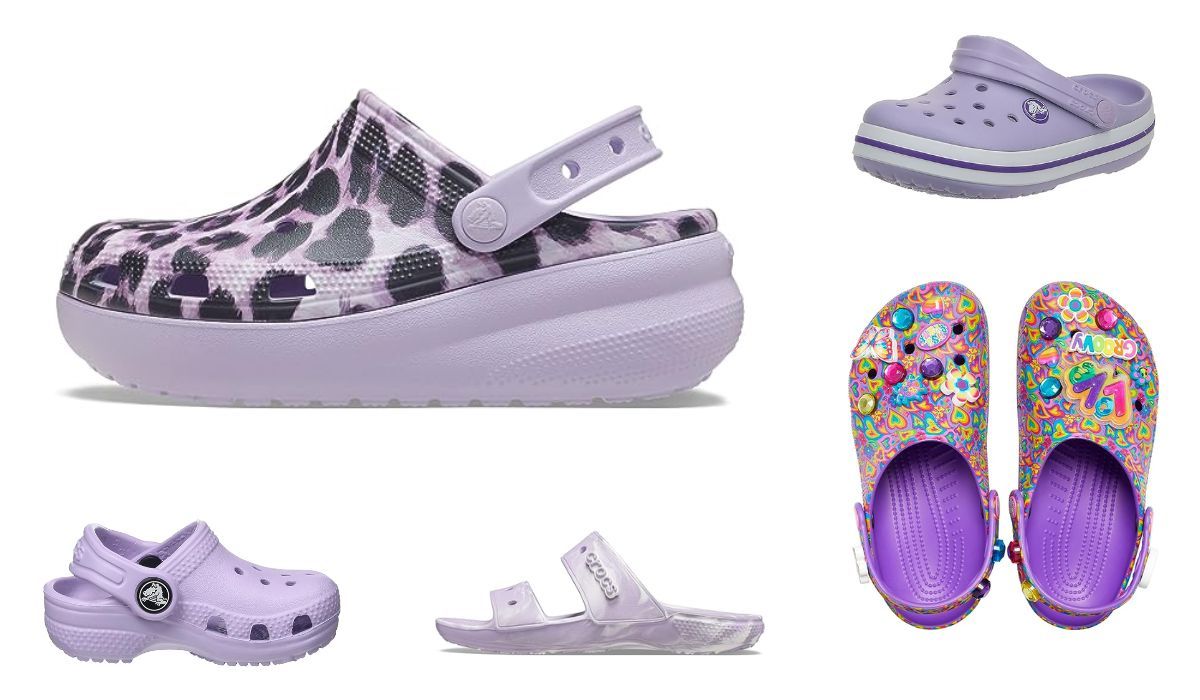 Having examined the various advantages and styles of purple Crocs, let's shift our focus to the shopping process. This section will guide you on how to secure the perfect pair of purple Crocs, regardless of whether your shopping experience is online or in a physical store.
We'll also cover important topics like secure online shopping, finding the best prices, and accessing customer support and assistance, as well as how to check for reliable sources of products on a site with a clear view of their reputation.
Secure Online Shopping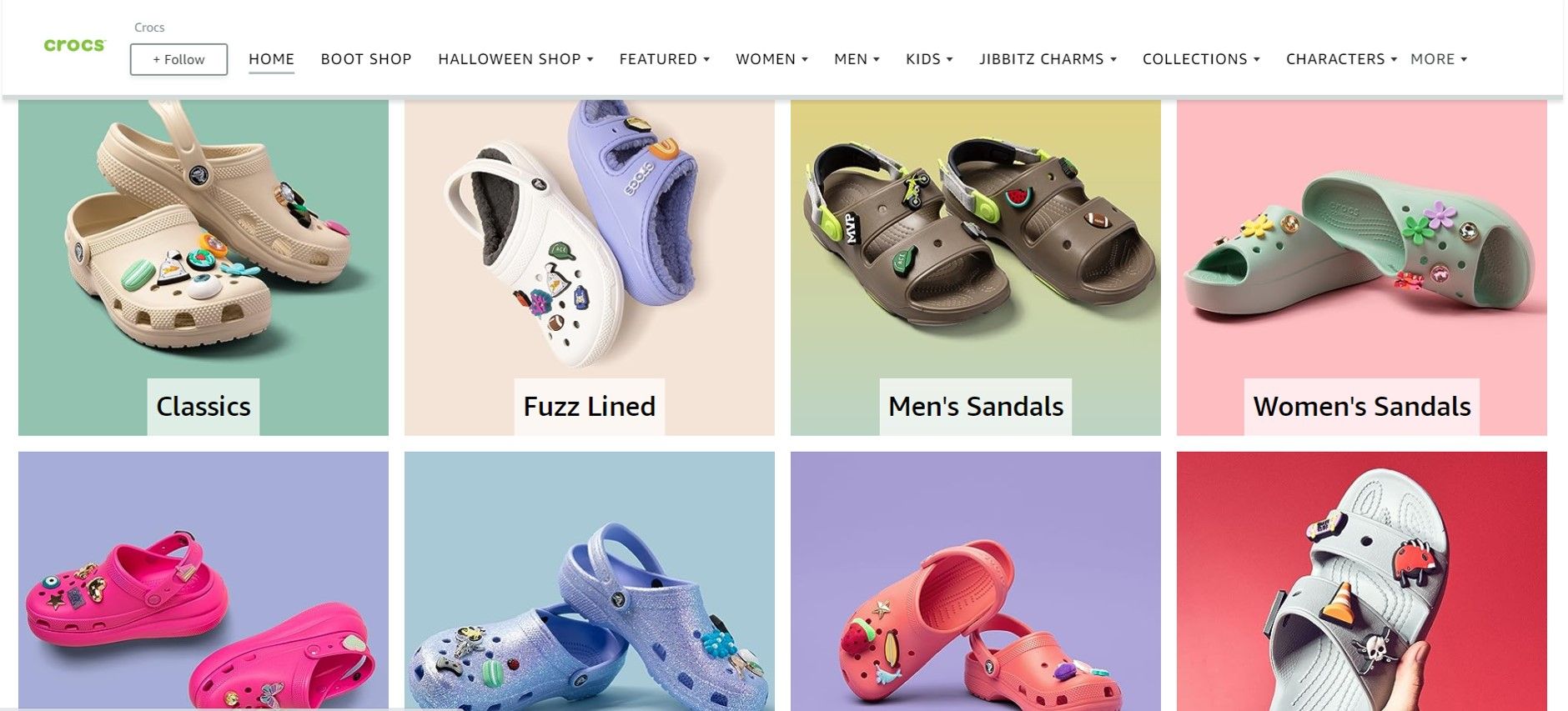 As you shop for purple Crocs online, it is vital to guarantee the security of your personal information and transactions. Utilizing a secure browser and website connection plays a significant role in safeguarding your confidential data and facilitating a safe online shopping experience.
To further enhance your online security, be sure to keep your security update up-to-date and use a secure payment method, such as a credit card with fraud protection or a trusted third-party payment service like PayPal. By taking these precautions, you can confidently shop for purple Crocs online at Amazon and enjoy all the benefits of online shopping with Amazon, such as Amazon Prime for Students for fast shipping, convenience and a wide selection of styles.
Finding the Best Prices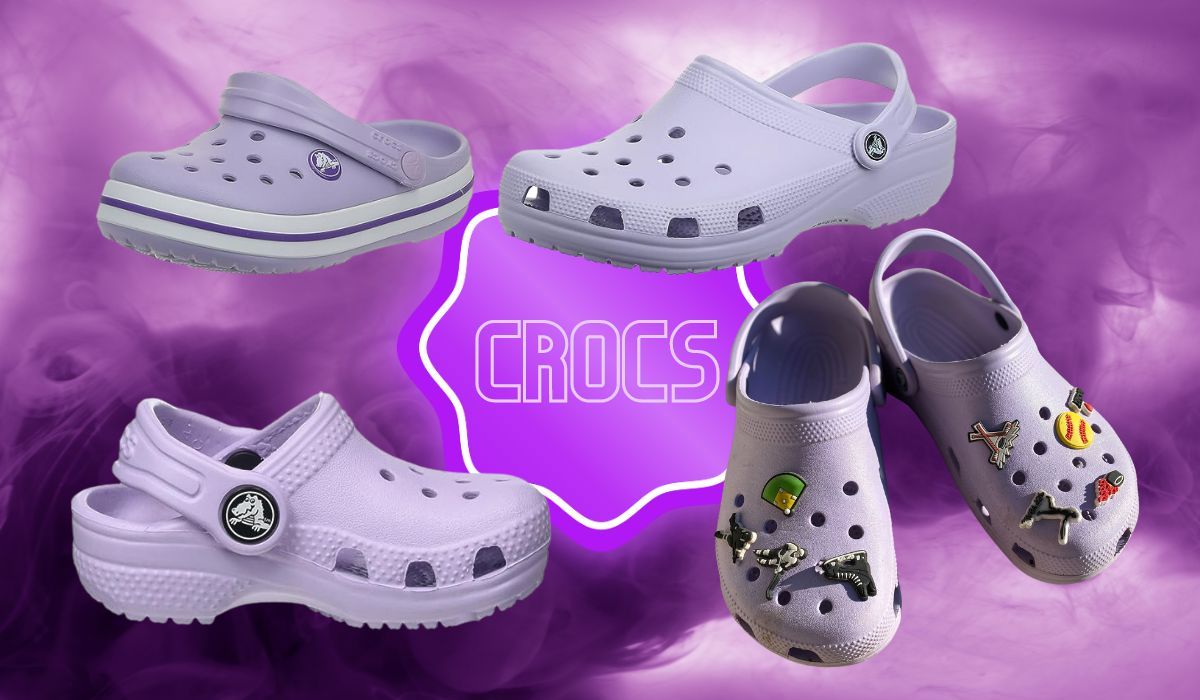 To snag the best deal on purple Crocs, it's worth your time to:
Compare prices across different retailers
Keep an eye out for any ongoing sales or discounts
Look for online coupons
Subscribe to retailers' newsletters
Follow their social media accounts for information on upcoming promotions and discounts.
By taking the time to shop around and be patient, you can often find excellent deals on purple Crocs at an attractive price, allowing you to expand your collection without breaking the bank.
Customer Support and Assistance
Accessing customer support and assistance is an important aspect of shopping for purple Crocs. Whether you need help with sizing, have questions about a specific product, or require updates on your order, good customer service can greatly enhance your shopping experience.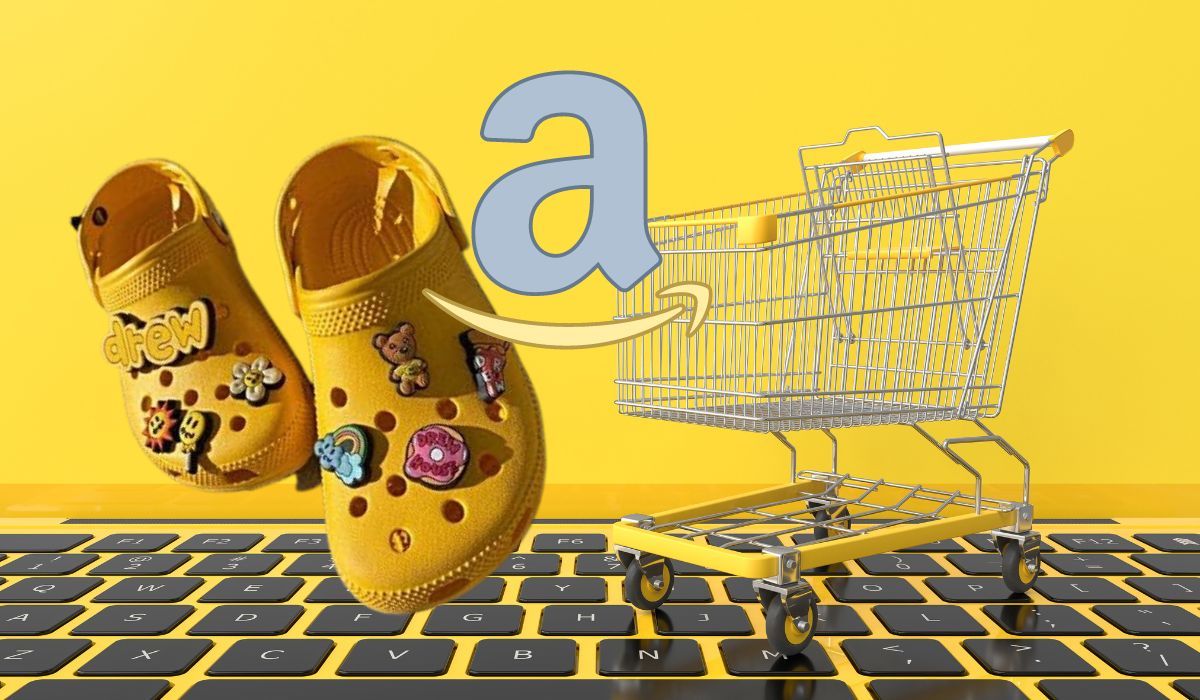 We've always appreciated customer service with Amazon and the easy return policies if something doesn't fit or work. With over 10,000 pairs of Crocs Classic Clogs sold by Amazon in August, you know you can rely on your purchase with them.
Crocs offer customer service through various channels, such as phone, live chat, and online contact forms. By providing multiple avenues for assistance, Crocs ensures that customers receive the help they need in a timely and convenient manner.
How to Style Your Purple Crocs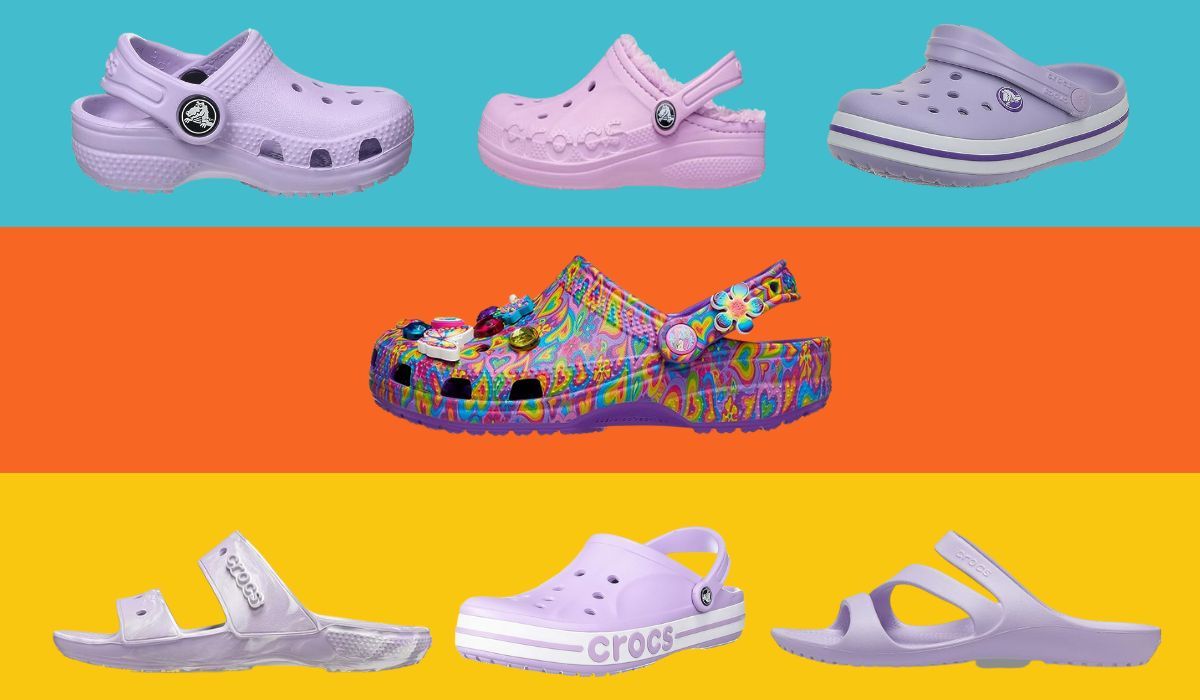 Now that you've discovered the world of purple Crocs and learned how to shop for them, it's time to explore how to style them to create a fashionable and unique look.
In the following sections, we'll offer outfit ideas and styling tips for incorporating purple Crocs into your wardrobe, covering casual outfits, dressier looks, and seasonal styles.
Casual Outfits
Pairing purple Crocs with casual outfits is a breeze. For a simple yet stylish look, try wearing purple Crocs with jeans and a t-shirt. Alternatively, you can pair them with a sundress for a relaxed and feminine ensemble.
For a more adventurous casual outfit, consider playing with different color combinations, such as pairing purple Crocs with pink or blue clothing items. Experimenting with different Croc colors and patterns can help you create a unique and eye-catching casual look.
Dressier Looks
Even though Crocs are known for their casual and comfortable nature, they can also be dressed up for more formal occasions. Try wearing purple Crocs with a skirt or tailored pants for a polished and sophisticated look.
Another option for dressing up purple Crocs is to pair them with a fitted midi dress. This combination creates a chic and fashionable look that is perfect for a night out or a special event.
Seasonal Styles
Adapting purple Crocs for different seasons is easy and fun. During the warmer months, consider wearing your purple Crocs with shorts and a tank top. For colder weather, pair them with jeans and a cozy sweater.
Adding socks or tights to your purple Crocs is another way to adapt them for various weather conditions. Experimenting with different fabrics and patterns can help you create a stylish and weather-appropriate look for any season.
Customizing Your Purple Crocs
One of the best aspects of owning purple Crocs is the endless customization options available. With a variety of accessories and embellishments at your disposal, you can easily personalize your purple Crocs to create a unique and fashionable look that reflects your individual style.
In the following sections, we'll explore different ways to customize your purple Crocs, including adding Jibbitz charms, DIY embellishments, and mixing and matching colors.
Adding Jibbitz Charms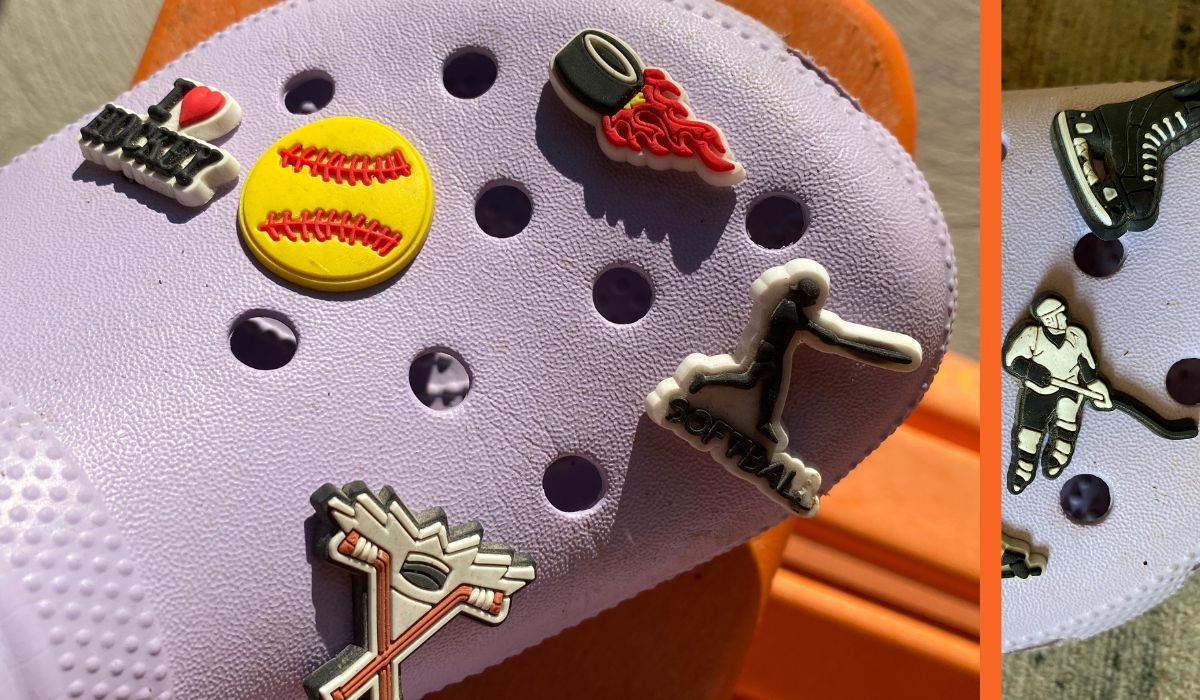 Adding Jibbitz charms to your purple Crocs is a fun and easy way to customize your footwear. These small, decorative charms come in various shapes and colors and can be attached to the holes on the top of your Crocs.
Whether you prefer cute animals, colorful shapes, or even your favorite characters, there's a Jibbitz charm out there to suit your style. You can find Jibbitz charms on the Crocs website on Amazon.
DIY Embellishments
For those who enjoy getting creative, DIY embellishments offer another way to personalize your purple Crocs. Some ideas include:
Painting them with markers
Adding sparkly bling
Hydro dipping
Attaching faux fur
The possibilities are nearly endless, and you can truly make your purple Crocs one-of-a-kind.
Don't be afraid to experiment with different materials and techniques to create a custom look that reflects your personal style and taste. Add the only limit is your imagination and the size of your project!
Mixing and Matching Colors
Another way to customize your purple Crocs is by mixing and matching colors. For example, you can pair your purple Crocs with contrasting shoelaces or socks for a unique and eye-catching look. Experiment with different color combinations to create a statement-making style that stands out from the crowd.
From neutral tones to bold brights, there are countless color combinations to explore when styling your purple Crocs. Have fun experimenting and discovering new looks that showcase your personality and sense of style.
Explore the World of Stylish Purple Crocs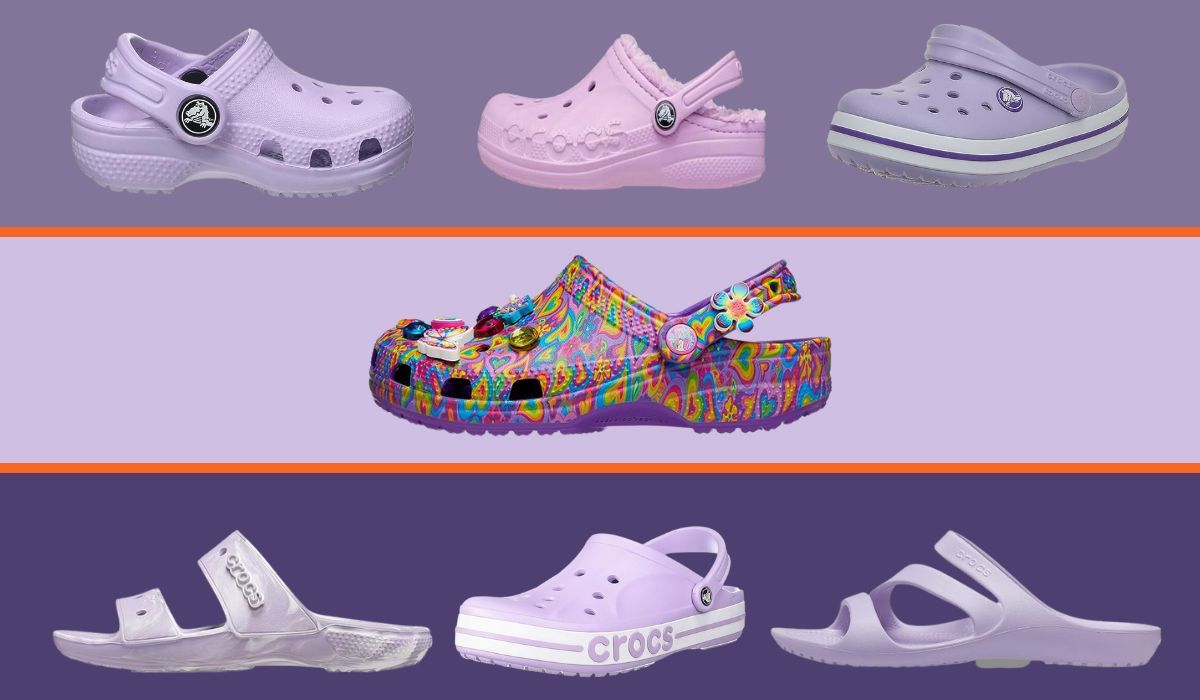 In this blog post, we've explored the world of stylish purple Crocs for women, covering their various styles, materials, and sizes. We've also discussed the comfort and convenience of purple Crocs, as well as how to shop for them securely and find the best prices. With our outfit ideas and styling tips, you'll be able to incorporate purple Crocs into your wardrobe and create a fashionable look that is uniquely you.
So why wait? Embrace the trend and elevate your footwear game with a pair of stylish purple Crocs. Your feet will thank you, and you'll be turning heads wherever you go.
Frequently Asked Questions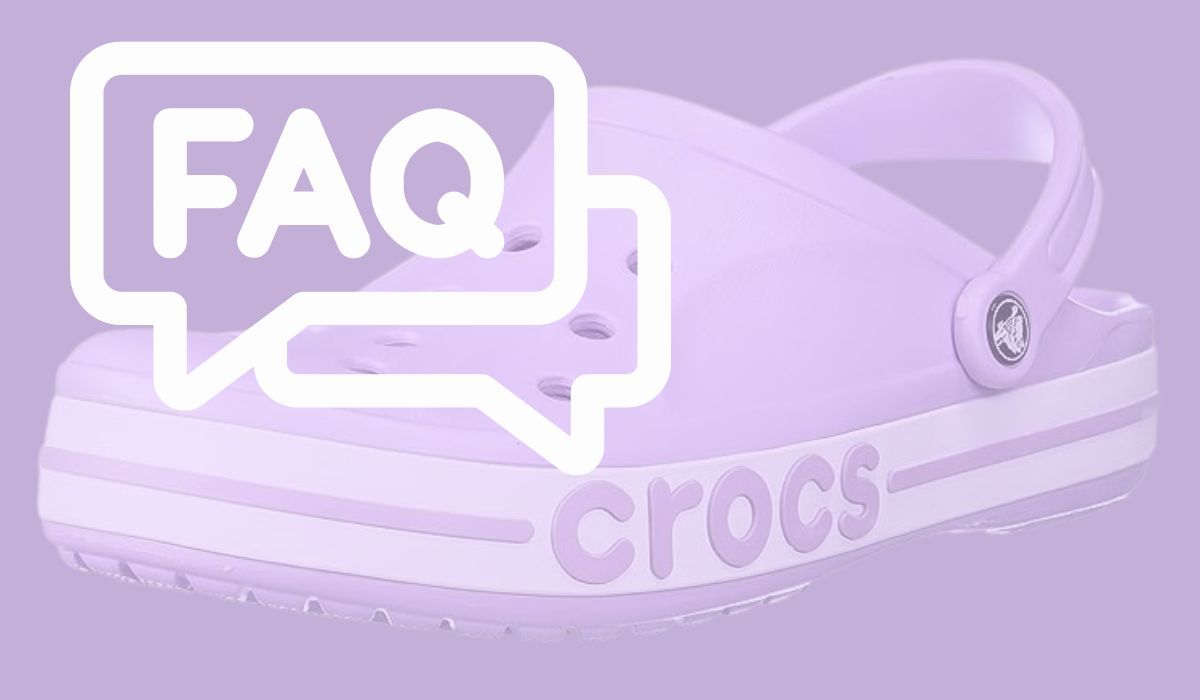 What are the most popular styles of purple Crocs for women?
Women love Classic Clogs, Glitter Clogs, and Platform Glitter Clogs - all in stylish purple hues - for the ultimate Crocs look.
Are purple Crocs easy to clean?
Yes, purple Crocs are easy to clean - simply use a damp cloth and mild soap.
Can I wear purple Crocs with a dressier outfit?
Yes, you can wear purple Crocs with a dressier outfit - try pairing them with a skirt or tailored pants for a polished look.
How can I customize my purple Crocs?
Personalize your purple Crocs with Jibbitz charms, DIY embellishments, or mix and match colors - have fun customizing!
Are purple Crocs suitable for different seasons?
Yes, purple Crocs are suitable for different seasons - just accessorize with socks or tights to make your outfit work all year round!
---
Do You Enjoy the Outdoors as Much as We Do?
If you like to listen while walking or relaxing outdoors like we do, you can get lots of great music with Amazon Prime Music or 2 FREE Audiobooks from Audible Plus!
I love learning and I never give myself enough time to read books, so I love listening to a great book or motivating myself with great songs when out for my daily walks.
Plus, if you want to take advantage of 2-day shipping, get a free 30-day trial of Amazon Prime. ( I used to think free shipping was the biggest benefit of Amazon Prime, but have you seen how many new movies have been added to Amazon Prime lately?) PLUS, did you know if you receive qualifying government assistance like SNAP or Medicaid, and others you can save even more with Prime Access.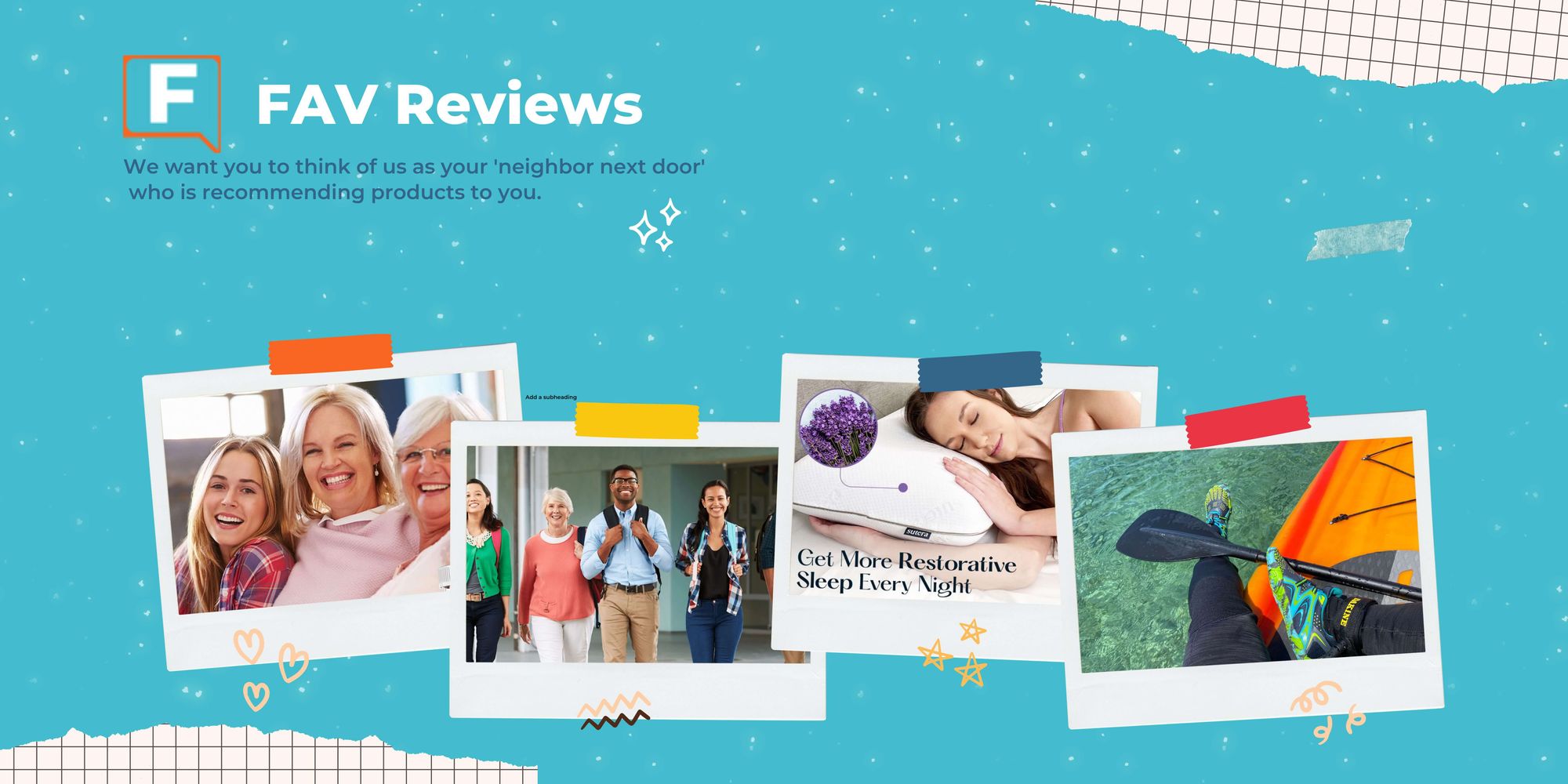 Want to see even more content about products for healthy lifestyles and outdoor enthusiasts? Be sure to check out all of our FAV Reviews.
Do you love the outdoors as much as we do? Check out our other articles:
Or shop by the season:
Thank you for visiting us at Fav Reviews :) Stop by again! Better yet subscribe with the button on this page and never miss another thing.
---
We hope you find your next favorite thing from FavReviews! We are a family friendly product review site.
Four Generation Family: As a four generation family, the breadth of products we consume and review as brand ambassadors is vast. But we can tell you, in general, in we love the outdoors, sports, staying active, living healthy and celebrating the changing seasons.
Trending Products: We also love finding new trending products and we are happy to pass along our research of new trending products to you. Follow us so you don't miss out on a thing! We send out cool emails with our latest reviews, and we will never sell or misuse your information.
Opinions Based on Use, Research and Reviews: Each product we write about is independently selected by our editors. All opinions in this article are our own, based on our own use of the product(s), or hours of research and reading reviews. We will never recommend something we wouldn't use ourselves in our own family.
Compensation: Yes, FavReviews may collect a share of sales or other compensation from the links on this page if you decide to buy something (that's how we stay in business). But, the product never costs you more, in fact in some cases, we hope we might help save you money based on our recommendations.
Reviews have been edited for length and clarity. Enjoy finding your next favorite thing!
Happy Shopping!
Your FavReviews Team
____________________________________________________
BEHIND the SCENES LOOK: If you'd like to learn how to start your own product review blog, with products that you love, check out our article How to Become a Brand Ambassador or visit LearnWriteLive.com There is room for all of us to provide better service to online shoppers. What's your passion?