Your wedding day is fast approaching and you want to make sure everything is perfect. You've picked out the perfect venue, the perfect dress, and the perfect cake.
Now it's time to shop for the perfect gifts for your best friends.
But what gift do you get for the guys who have been by your side through thick and thin? Something practical that they can use every day? Something sentimental to commemorate the occasion? Or something unique that will make them laugh?
The answer is all of the above!
HOW WE CHOSE THE BEST GROOMSMEN GIFTS
YETI products are the perfect combination of practical, sentimental, and unique.  They're a gift built to last a lifetime—just like your friendship.
With mostly 5-star reviews these are easily our top picks for the best YETI gifts for your groomsmen below.
Why Trust Us?
We hope you find your next favorite thing from FavReviews! We are a family friendly product review site.
Four Generation Family: As a four generation family, the breadth of products we consume and review as brand ambassadors is vast. But we can tell you, in general, in we love the outdoors, sports, staying active, living healthy and celebrating the changing seasons.
Trending Products: We also love finding new trending products and we are happy to pass along our research of new trending products to you. Follow us so you don't miss out on a thing! We send out cool emails with our latest reviews, and we will never sell or misuse your information.
Opinions Based on Use, Research and Reviews: Each product we write about is independently selected by our editors. All opinions in this article are our own, based on our own use of the product(s), or hours of research and reading reviews. We will never recommend something we wouldn't use ourselves in our own family.
Compensation: Yes, FavReviews may collect a share of sales or other compensation from the links on this page if you decide to buy something (that's how we stay in business). But, the product never costs you more, in fact in some cases, we hope we might help save you money based on our recommendations.
Reviews have been edited for length and clarity. Enjoy finding your next favorite thing! Happy Shopping! Your FavReviews Team
Our Fav YETI Groomsmen Gifts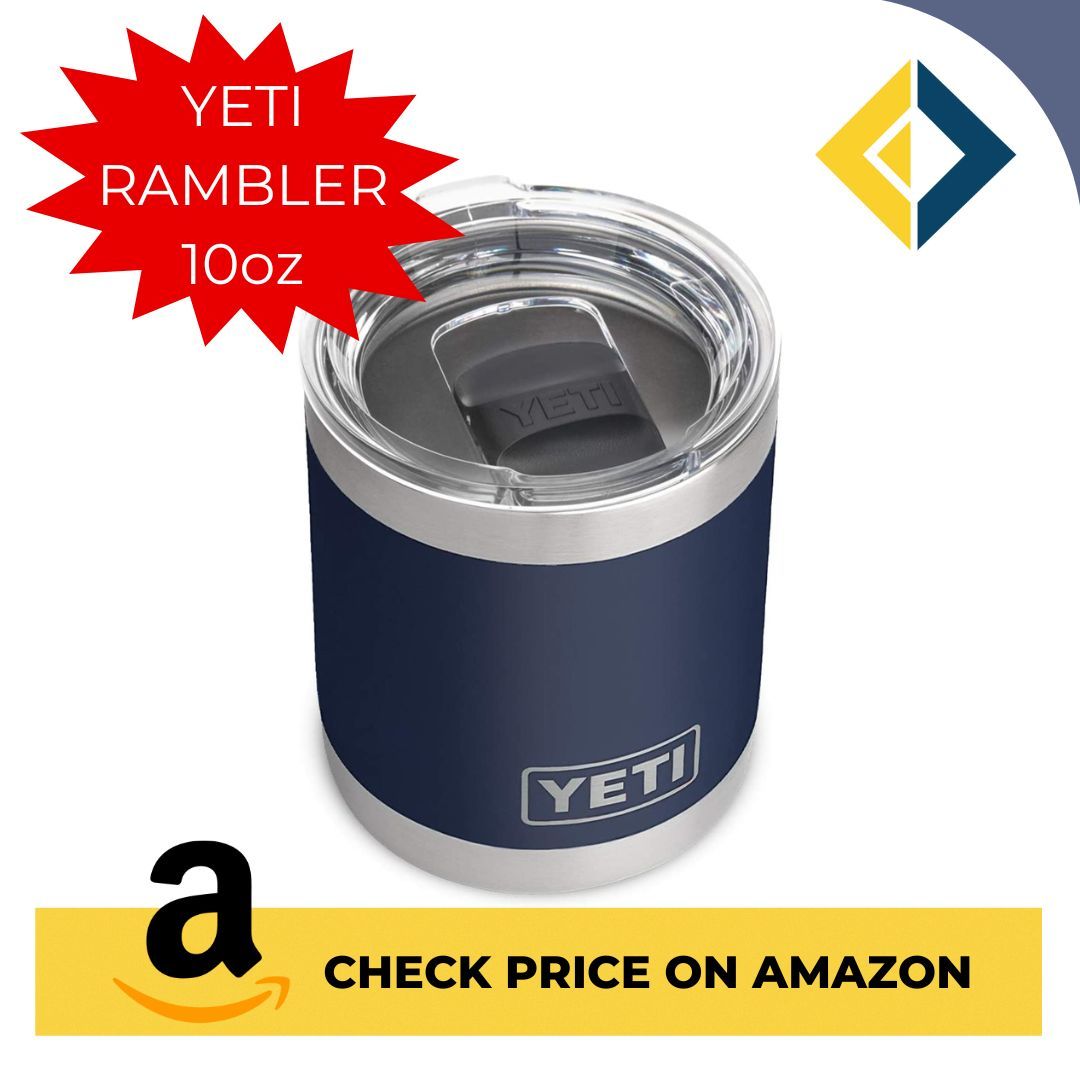 WHY WE LIKE IT
Practicality meets style with this Rambler 10 oz Lowball with Lid. It's the perfect size for coffee, tea, or even a stiff drink (we won't judge!).
Made from durable stainless steel the double-wall vacuum insulation will keep drinks hot or cold for hours on end, and the No Sweat design means there's no need to worry about condensation build-up.
FAV FEATURES
The powder-coated finish, that comes in 20 cool colors, ensures that this lowball will stand up to years of use, making it a gift that keeps on giving.
The Mag Slider Lid keeps the bugs out, and helps to keep the cold or warm in.
It's a groomsmen gift that will be used over and over throughout their lifetime. Imagine the number of times they will be raising their glass for a toast and thinking about you.
---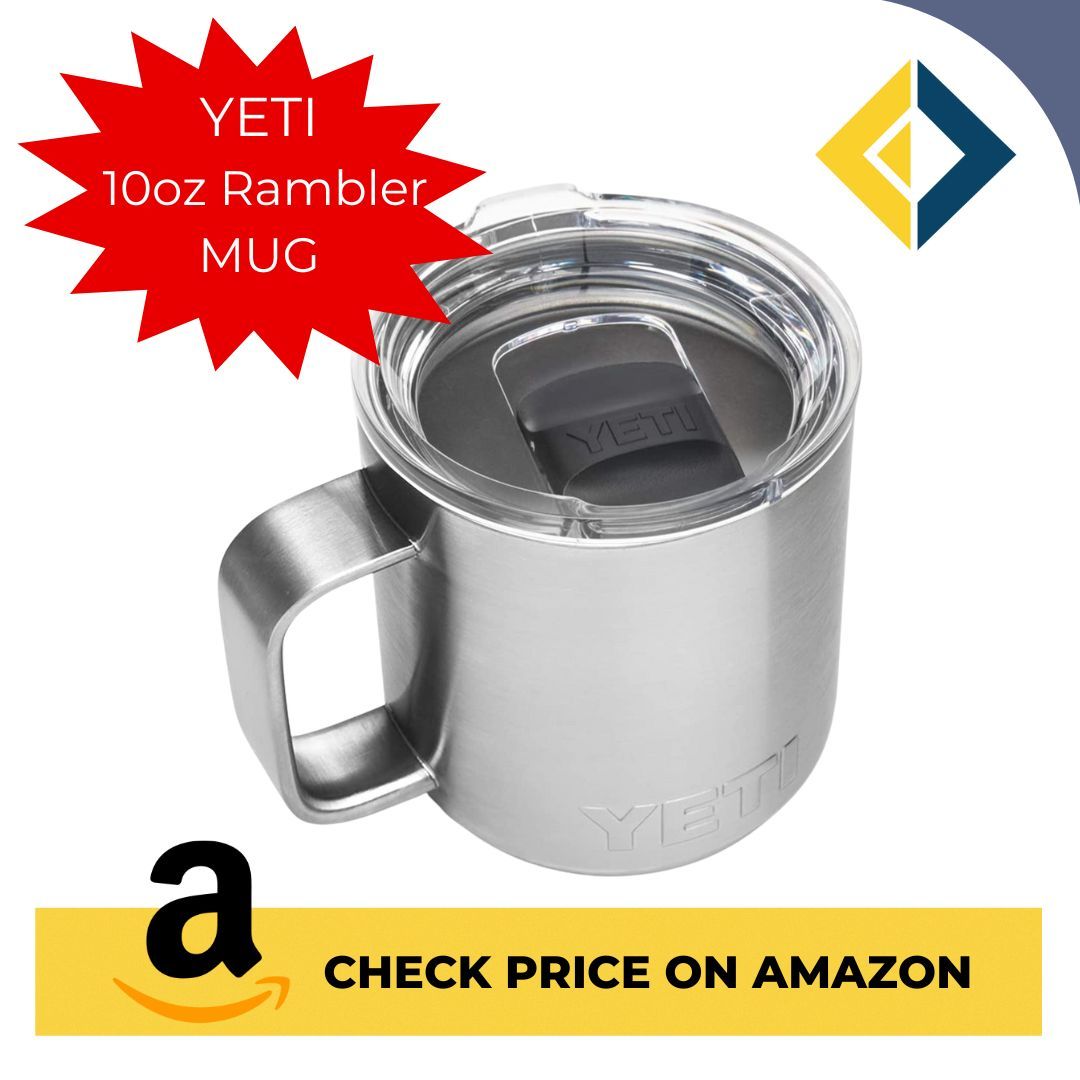 WHY WE LIKE IT
Or maybe you'd prefer a stainless steel mug that can do it all?
Look no further than the Rambler 10 oz Stackable Mug. This mug is vacuum-insulated to keep drinks hot or cold for hours, it features the same MagSlider Lid to prevent spills and keeps the bugs out and your drinks hotter or colder.
We like this mug for the large handle.  It's great for big hands and has enough space to hold the mug with gloves or a mitten in cold weather.

FAV FEATURES
The stackable design means you can easily take this mug on the go, and the stainless steel construction ensures that it will withstand years of use.
Plus, the powder-coated finish, comes in 20 different colors, including this lovely stainless finish gives it a sleek look that your friends will love.
This is a groomsmen gift that will keep them thinking about you with every morning coffee or happy hour drink.
---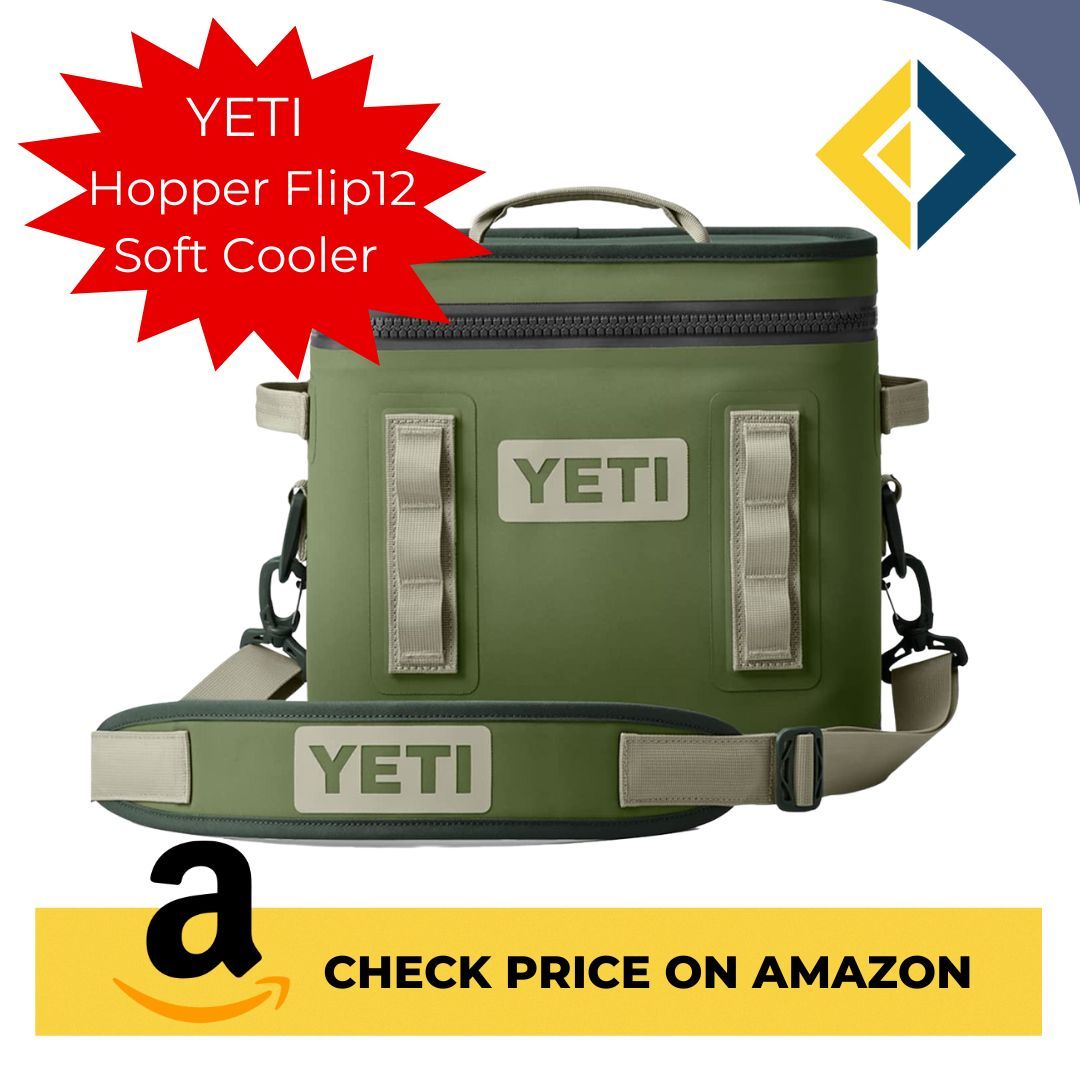 WHY WE LIKE IT
If your friends are anything like ours, they're always on the go. Whether they're headed to the beach, tailgating at a football game, or hitting the hiking trails, they need a reliable cooler to keep their food and drinks (beer) cold.
The Hopper Flip 12 is just the gift they need. It's super portable thanks to its shoulder strap design, and it's leakproof so you don't have to worry about any spills or leaks.   It may even be useful on your wedding day.
FAV FEATURES
This perfect man gift comes in twelve different colors so you can find one that perfectly suits each of your groomsmen's personalities (or your wedding colors).
It will hold up to 12 beer and ice, and will keep them cold longer, without leakage. The zippers are waterproof, the durable fabric is puncture proof and UV resistant.
It even comes with it's own bottle opener attached.   This is the ultimate in cool soft sided coolers!

---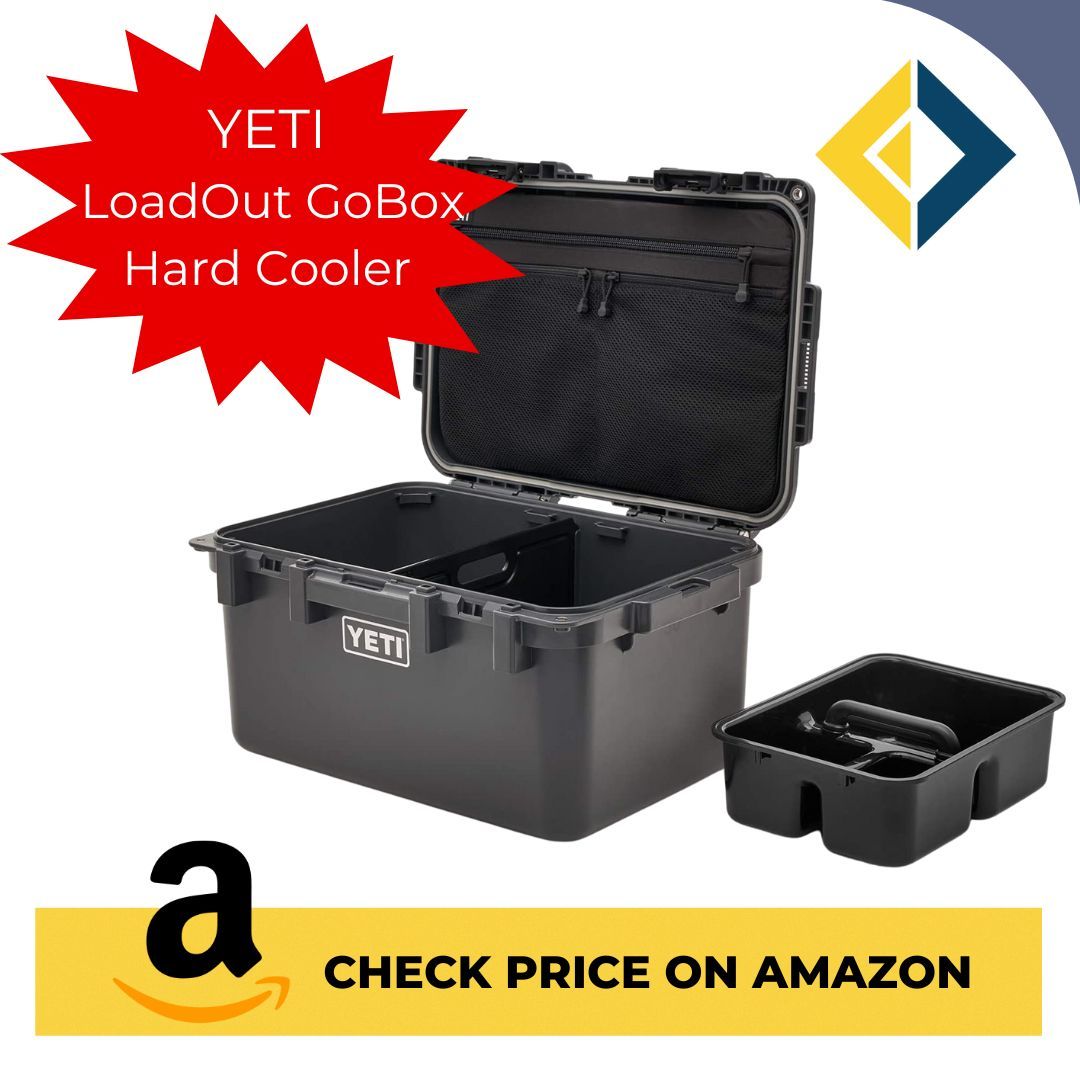 WHY WE LIKE IT
This tough little box is great for storing everything from fishing gear to tools to camping equipment.
The LoadOut GoBox 30 is virtually indestructible thanks to its UV-resistant shell and molded bottom cup, which can withstand even the roughest treatment.
FAV FEATURES
If a groomsman gift that helps your buddies stay organized is intriguing, you will love the idea of the LoadOut Go Box Cooler.
It has three unique features to keep all of their gear and tools in place.
We like the top tray that can be used to store their keys, dog treats, bottle opener or anything that you want to be able to grab quickly.
We also like the divider for the larger compartment to keep items separated.
Lastly, we like the "Pack Attic" which is a removable compartment that fits into the lid of this cooler. It has three zippered compartments, two are mesh. A super cool invention for this cooler.
It's also completely weatherproof so your groomsmen can rest assured that their belongings will stay dry no matter what Mother Nature throws their way.
What a gift!  Best of all, it comes with a convenient shoulder strap so they can carry it from one adventure to the next.
---
YETI Products Make Great Gifts
Groomsmen Gift

YETI products make great gifts for any occasion, any price range—they're especially well-suited for a wedding gift and in particular as a groomsmen gift since they're built to last a lifetime.
If you're looking for gifts that your friends can use every day, something sentimental to commemorate your friendship and will last a lifetime look no further than YETI!
Money can't buy friends, but memories with them will last a lifetime. With quality reviews that are unrivalled, your friends will appreciate this quality gift from an outdoor company that has become an American legend.
You might even consider having these gifts personalized by getting custom decals or gold monogram to add to their gift.  Why not look up someone to engrave them for you.
Your friends will be thankful.
Shop now and they'll be shipped fast so you can get gift wrapping!
Your FavReviews Team
PS - Subscribe to our email at the bottom of any review page, and you'll never have to miss another great product idea.
PSS - You might also like our review "The Best YETI GIFTS for the Holiday Seaons [Includes Ultimate YETI Shoppers Guide]"