If you're looking for a high-quality hiking backpack, whether this is your first trip on the trail or you've been doing it for years, you've come to the right place.
We scoured the market and hand-picked a variety of lightweight packs and we're happy to share some of our top selections.  More specifically we looked at the most lightweight backpacks, budget-friendly packs and the best for carrying heavy loads.
Aside from our top selections, we've included several runners-up you may also want to check out.
Each has its advantages and disadvantages. No single backpack will be ideal for every hiker, so we tried our best to provide an unbiased and balanced view to help you determine whether each is an appropriate option for you and your hiking style.
How Do We Choose The Best Hiking Backpacks?
You're probably wondering how we compare the best backpacking backpacks. How do you know which backpack is perfect for you, and how do you pick the ideal backpacking pack for your hiking trip?
In our opinion, the most crucial feature to consider while selecting a hiking backpacking pack is comfort.
A hip belt is an absolute must if you plan on carrying heavy loads in your backpack since it will transfer the bulk of the weight from your shoulders to your hips, relieving pressure on your spine.
In our view, the most comfortable hiking pack will feature a ventilated back, robust and comfy hip belts, and the capacity to adjust in several areas.
Choose a strong pack that can withstand bashing and still smiles. These days, most backpacking backpacks are durable, but you must pick one that is also water-resistant to protect your belongings from being drenched during unexpected rainfalls.
Quality hiking backpacks are not inexpensive, and although there are some fantastic value alternatives on the market, this purchase should be seen as an investment. Suppose you want a hiking backpacking pack that will last a lifetime. In that case, acquiring one with a lifetime warranty is worth the additional money.
We trust that you'll find your next favorite item from the list we've researched for you below. All of these products have been hand-picked by our editors and we won't recommend something we wouldn't use in our own family. Some may even be items that we already use! We may receive a small compensation if you decide to buy something (that's how we keep the lights on). Some reviews have been edited for length and clarity. Have fun searching for your next fav product!
---
Our 7 Choices for the Best Backpacks for Hiking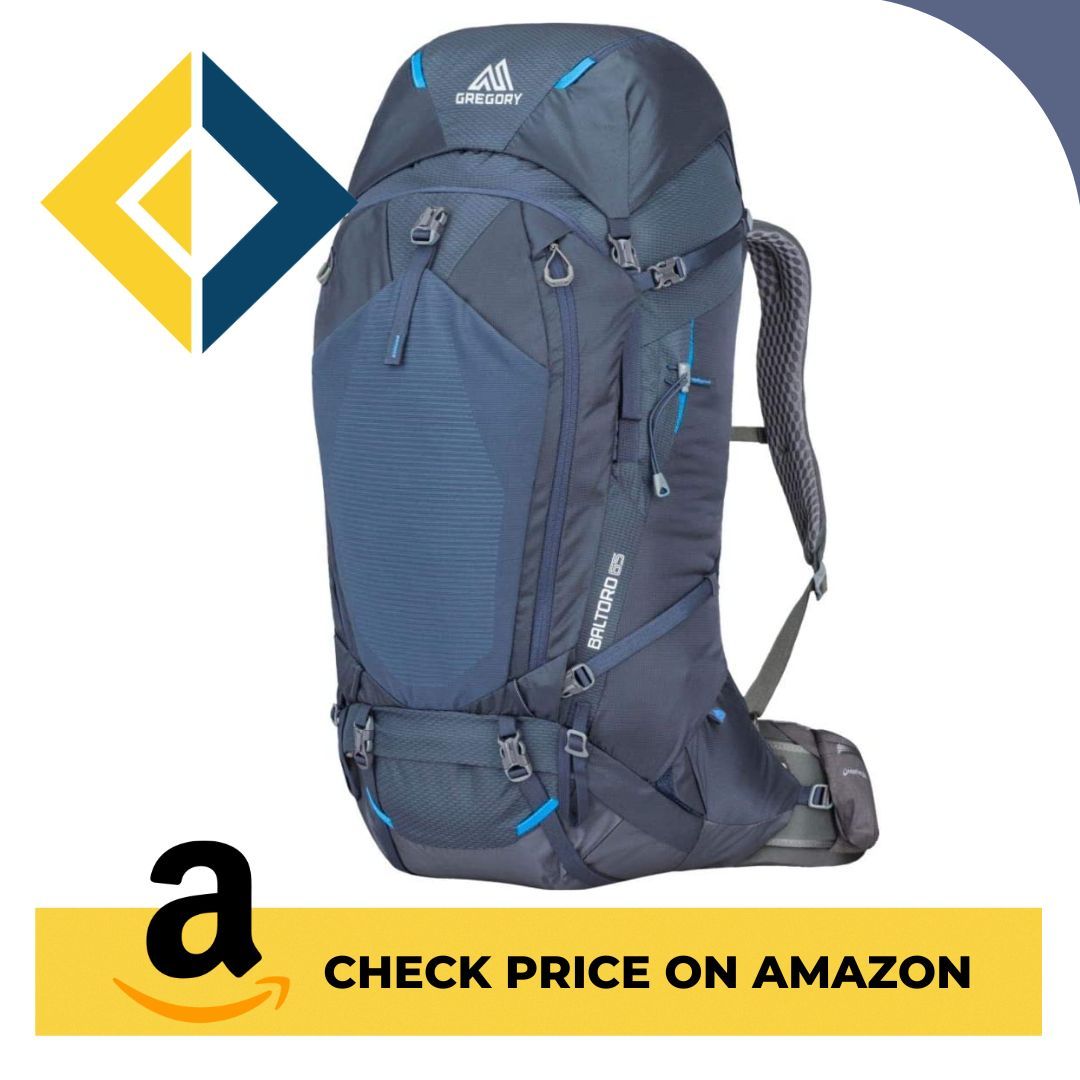 Why It's One Of Our Favs:
These top-rated backpacking backpacks for hiking include everything you need for a relaxing weekend in the woods. The pack's shining features are its Response A3 suspension and hip belt load transfer panels that rotate independently to track hip angle and flex with your body.
The Gregory Baltoro 65 (for men) and Gregory Deva 60 (for women) are high-quality lightweight packs with all the features you need to kick back, relax, and enjoy the great outdoors in style and comfort.
Fav Features:
There are nine external pockets, including a hip belt pocket that is water resistant to safeguard goods like a phone or a point-and-shoot camera that you need quick access to.
Its detachable hydration sleeve transforms into a daypack, allowing you to leave your main pack in your tent while you enjoy weightless day walks.
---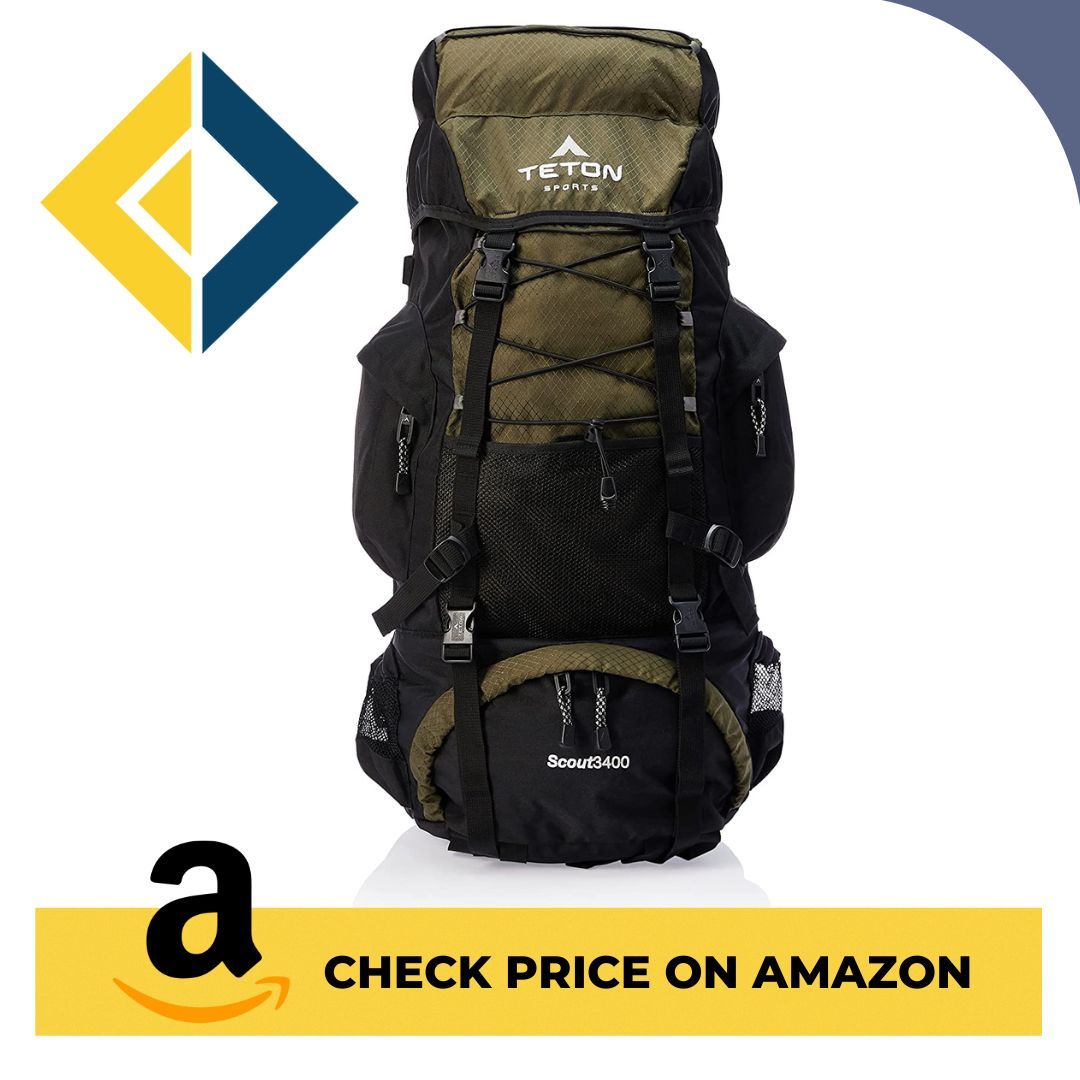 Why It's One Of Our Favs:
There is no competition for the TETON Sports Scout 3400 as the best hiking backpack for under $100. This 55-liter backpack is of superior quality and comes at a reasonable price. This backpack was designed with your comfort in mind.
It has a cushioned back panel, shoulder straps, a lumbar area for support, and a mesh panel for ventilation. The TETON Sports Scout 3400 is the best hiking pack you can get for around $350.
Fav Features:
Adjustments at the shoulders, chest, torso, and waist belt make this backpacking pack suitable for genders and different body types.
In addition, there are compression straps in the front, gear loops on the sides and bottom, and a rain cover that is sewn right in.
And, it comes in 10+ colors - so there is a pack for everyone.
---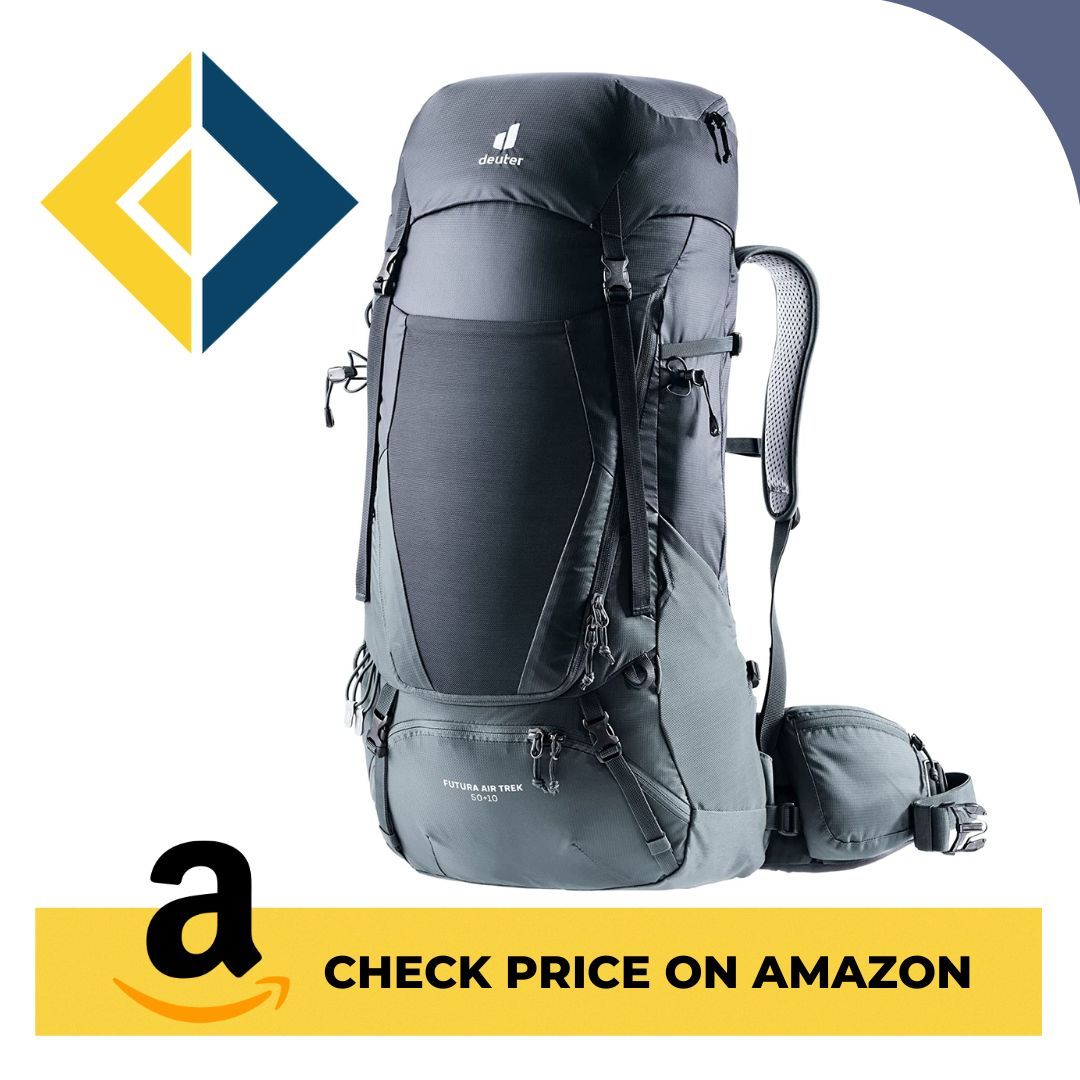 Why It's One Of Our Favs:
For those who value convenience above bulk, Deuter created the Futura Air Trek 50+10.
The U-shaped zipper on the front of the pack, which allows the bag to be opened entirely like a duffel bag, was our favorite feature of this comfortable pack. Moreover, the included rain cover and water storage sleeve are also welcome additions.
This may be a reasonable suggestion for hikers with longer overnight trips or those needing to bring along heavy photography gear.
Fav Features:
The women's version of the Deuter Futura Air Trek has a volume of 45+10 liters.
You may adjust the pack's back panel or share it with a hiking buddy to get a custom fit.
The hip belt is flexible, so it moves with you as you walk, making the backpacking pack more comfortable to wear.
---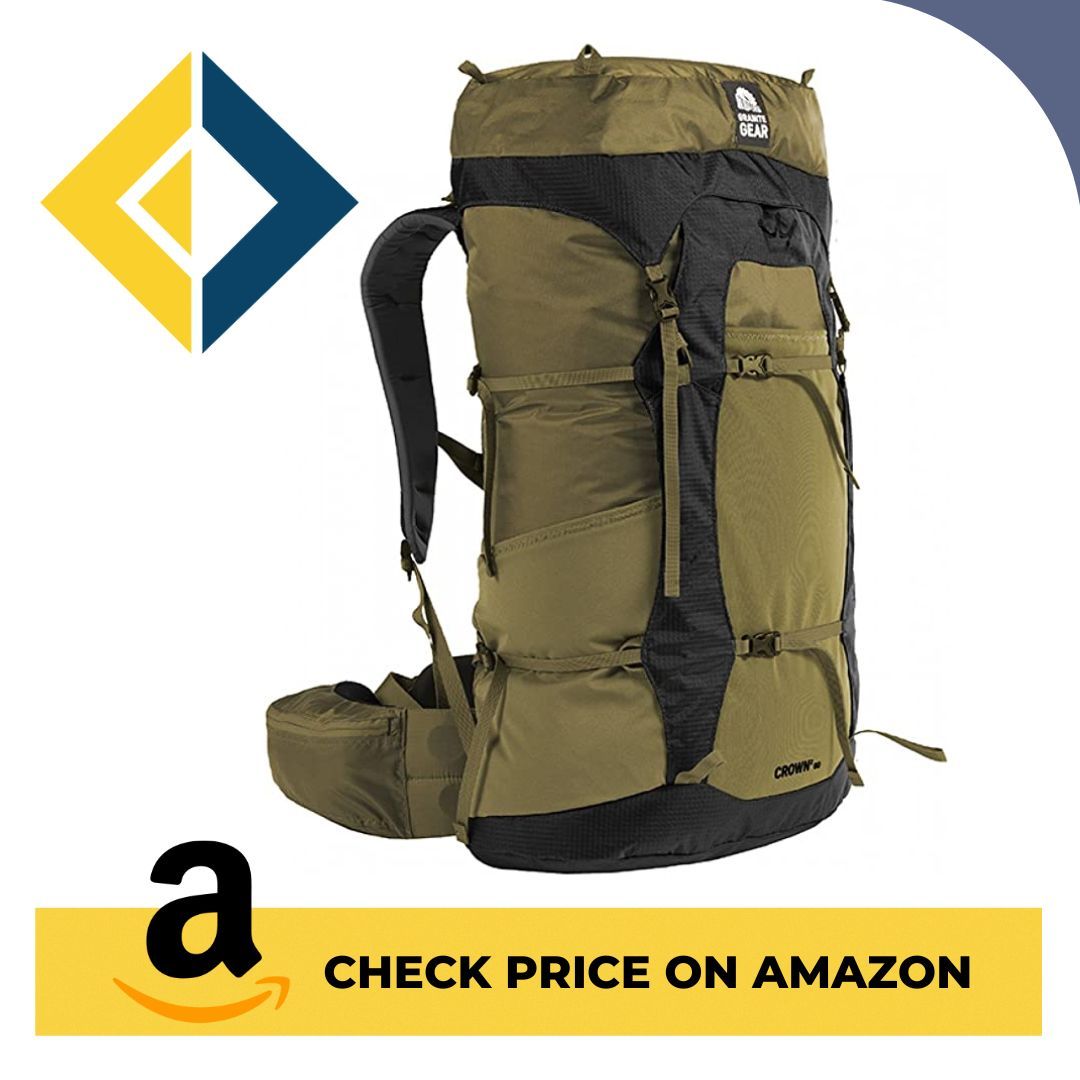 Why It's One Of Our Favs:
Lightweight without sacrificing functionality, the Granite Gear Crown2 has been a favorite among many thru-hikers. The pricing is reasonable for a hiking backpack of this size and weight. Female-specific size is available for this hiking backpack.
The Crown 2's hydration bladder compartment, big hip-belt pockets, and day pack-convertible cover are just a few things we appreciated.
Fav Features:
The heavy loads are distributed more evenly throughout your body thanks to the hip belt's adjustability.
Granite Gear Crown2's side compression straps may secure trekking poles, a tripod, or a tent pole to the comfortable pack.
Its huge elasticized mesh front pocket is ideal for airing out damp garments.
---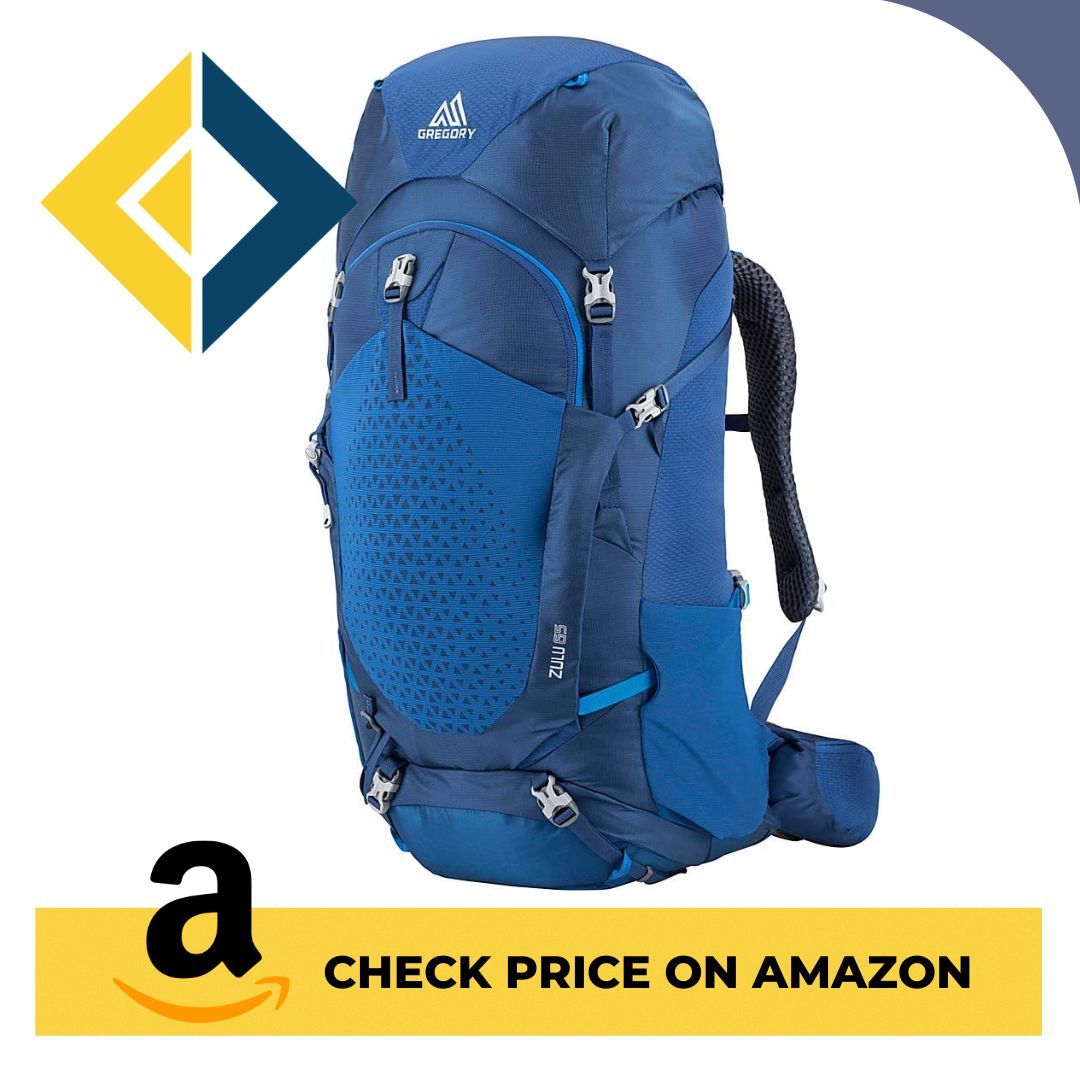 Why It's One Of Our Favs:
The Gregory Zulu 65 is a hiking pack in the perfect spot between a lightweight pack and a heavy pack. Because of its well-ventilated inside, it's an excellent pick for warm-weather camping trips.
The Gregory Zulu's free float suspension, which can be adjusted to your preferred height, is its crowning glory. This one glides along with you like a pack on a cloud.
Fav Features:
Having the load off your back relieves when hiking in sweltering summer weather.
Due to its large U-zip opening, unpacking stuff is a breeze.
---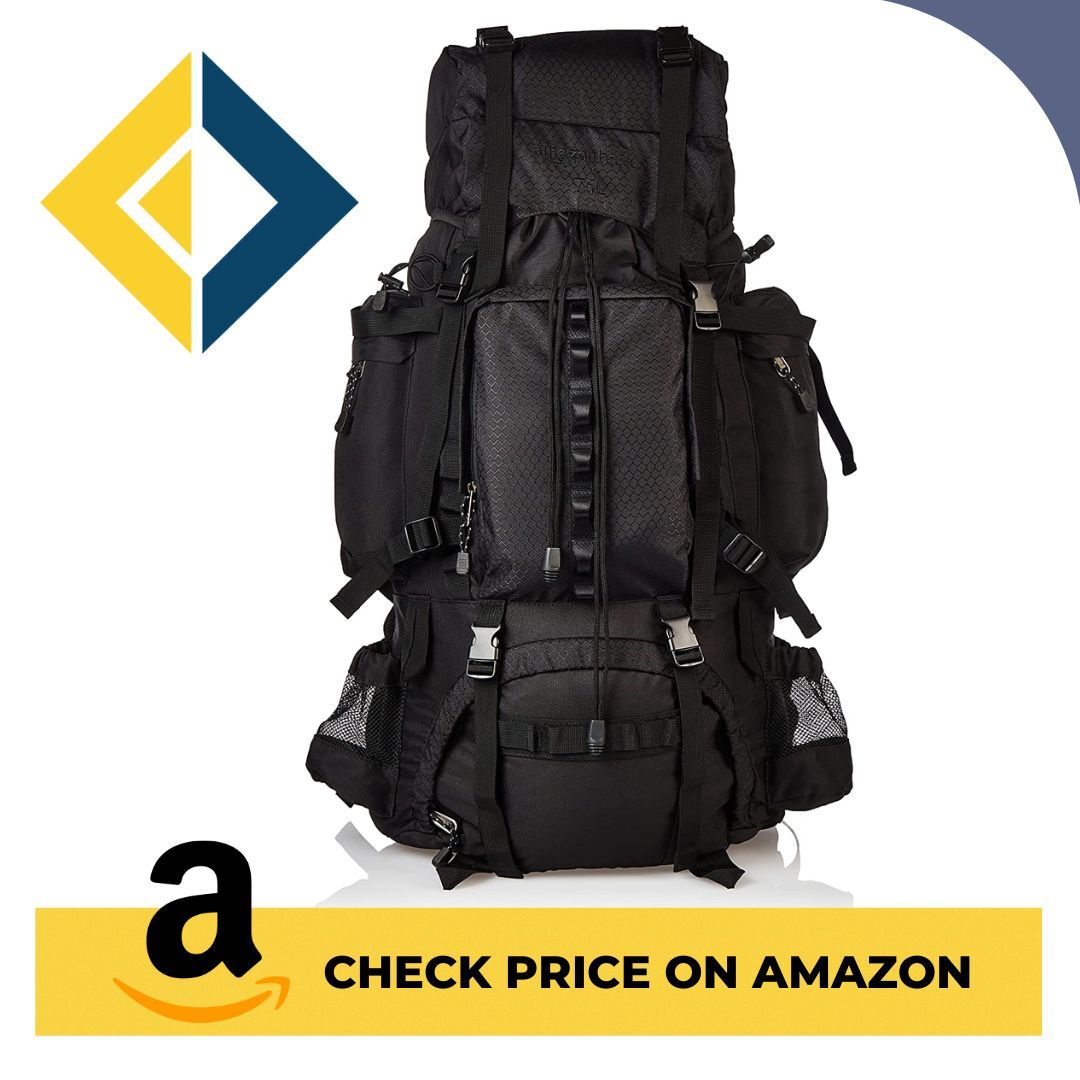 Why It's One Of Our Favs:
This backpacking pack was designed and manufactured by Amazon, as indicated by the brand name. Because it is one of the most reasonably priced hiking backpacking backpacks (its price is a little around $50), and it has a large number of practical functions, it has been earning five-star ratings every single day.
Fav Features:
It can hold up to 70 liters of stuff and includes an extra, removable 5-liter extension when needed.
The nylon used to construct this waterproof hiking backpack gives it a reputation for durability.
When you are out in the wilderness during the rainy season, this Amazon Basics hiking backpack pack features a waterproof rain cover that will be very helpful.
It prevents moisture from getting into your electrical gadgets and your clothing.
Moreover, you can also store your sleeping bag in this budget backpack and other essential accessories.
---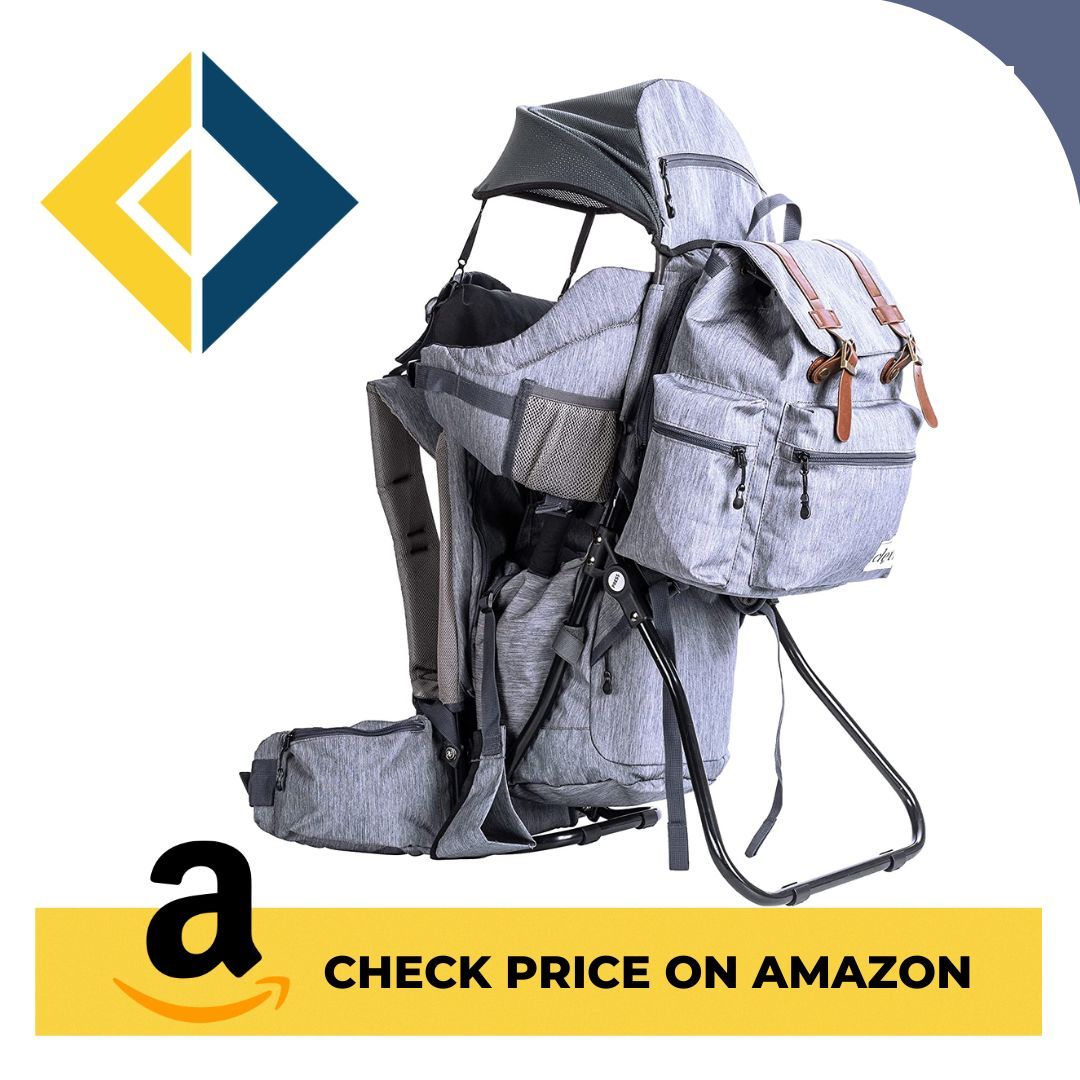 Why It's One Of Our Favs:
We like this backpack because it can be converted to a backpack with child carrier. If you are looking for an excellent hiking bag pack with a dual purpose, the Clevr Urban hiking backpack may be just for you.
This special backpack makes it easy to convert it from a hiking backpack for use on the trails, to one more suited for a stroll in the city with your child on board.
The well-thought-out construction of this backpacking pack allows you to be on the run for extended periods with little stress and inconvenience. People who want to take their kids on short trips should consider purchasing one.
Fav Features:
Its stylish baby carrier strap is integrated into the bag, making it possible to carry your child comfortably and elegantly while still toting your needs.
This hiking backpack weighs only a feathery 7 pounds, and its sturdy built-in aluminum supports keep it upright without seeming heavy or overloaded at the campground.
---
FAQS About Best Backpacks for Hiking:
Are you looking for the best backpacks for hiking? It can be difficult to know which one is the right fit for your needs. With so many different types and sizes available, it can be overwhelming to decide which one is the best option.
We've compiled a list of the most frequently asked questions about backpacks for hiking so you can make an informed decision. From the right size to the right materials, we've got you covered. With the right information, you can find the perfect backpack for your next outdoor adventure.
What Characteristics Should The Ideal Hiking Backpack Possess?
A hiking backpack should be large enough to hold all your equipment, food, and drink. Similarly, cushioned shoulder straps, hip belts, and a supportive back panel should be included. Other desirable features include:
A completely adjustable suspension system.
Exterior pockets.
Connection hooks for additional overnight gear.
An interior main compartment for a hydration bladder.
What Are The Best Hiking Bags?
The best Backpacking backpacks built exclusively for hiking are ideal for long days of walking with a fully loaded bag. The best hiking backpacking packs provide enough space for additional clothing, food, drink, sleeping bag, and equipment. They also offer cushioned shoulders and a good hip belt to relieve pressure on your shoulders.
Is It Worthwhile To Invest In The Best Backpacking Pack?
Suppose you want to use your hiking backpack for extended day hikes or multi-day backpacking excursions. In that case, you will enjoy having a hiking-specific pack. Bags meant to hold laptops or school bags may be adequate for a short trek, but they may become uncomfortable when loaded with food, drink, and clothing.
Which Manufacturer Makes The Best Backpacks?
ClevrPlus, Deuter, Gregory, and Granite Gear are well-known hiking backpack manufacturers.
How Much Should A Hiking Backpack Cost?
At first, plan to pay roughly $80 for a 20-35 liter day pack. Second, an overnight pack of 35-50 liters costs approximately $150. Expect to pay roughly $250 for a hiking bag larger than 50 liters. Above all, the price of a hiking backpack is determined by volume, material quality, and design elements.
Where Do Backpacks And Rucksacks Differ?
A rucksack is an extra-large best backpack used for carrying heavy loads in Europe and the United States military. The term rucksack is less often used in the United States, and this sort of huge backpack is known as a backpacking backpack by some.
What Is The Ideal Backpacking Pack Size For A Day Hike?
20-35 liters is a reasonable quantity for most day walks, allowing you to bring additional clothing, food, drink, sunglasses, and sunscreen. If you're hiking with children or dogs, you may also need a larger hiking backpack to hold your things. In addition, if you are trekking in cold weather, you may need more clothing space.
---
We want you to enjoy your next hike with a backpack to fit your needs.
We hope our guide for the best backpacking packs for hiking will help you select the perfect backpack for you.
We have done the research for you, and we've concluded the Gregory Baltoro 65 is the best backpack for hiking.
But again, your choices and needs always come to the priority.
So, go and get your lightest pack for hiking now.
Happy shopping!
Your FavReviews Team
P.S. - You may also be interested in ...