If you are like us, your dog is part of the family. They go on all your adventures with you, whether that's a hike in the woods or a trip to the beach. And just like any member of the family, they deserve the best of the best. That's why we want to bring this list of YETI gifts for dogs to your attention.  
Your outdoor gear needs to be rugged, durable and ready to go anywhere.  It makes sense your dog gear can stand up to your adventurous outdoor lifestyle as well.
That's why people trust the YETI name brand for outdoor gear.
YETI is a durable outdoor brand that is built to last.   They've become the measuring stick for all other outdoor companies to measure themselves.  Don't be fooled by imitations, always look for the official YETI label.
Imagine the delight of all the families who enjoy the outdoors, when YETI introduced Dog Bowls and a Dog Bed to their line up.
If you are looking to bring smiles to faces with your gifts this year, consider YETI gifts for their pets ... you'll be a fav for a long time.
💡
Quick Read: FavReviews is a family friendly product review site. We also write quick read checklists and tips like this one, so you can get the information you need quickly without a lot of searching. In exchange we need you to know we may collect a share of sales or other compensation from the links on this page if you decide to buy something (that's how we stay in business). But, the product never costs you more, in fact in some cases, we hope we might help save you money based on our recommendations. PS - if you would like to follow us, we will send our articles to you by email. Sign up on our home page https://FavReviews.com
No matter where you and your pup are adventuring, they're going to need a place to drink. These YETI dog bowls are rugged, dishwasher-safe, and come in two sizes (4 cup and 8 cup) to accommodate any size dog.
We like the non-slip rubber base to keep them from tipping over.  And, they come in 14 great colors, but choose quickly colors often get picked over in peak seasons.
Whether you're at home or on the go, these bowls are perfect for making sure your dog stays hydrated.  
YETI BOOMER 4 | 32 oz (4 cup) Dog Bowl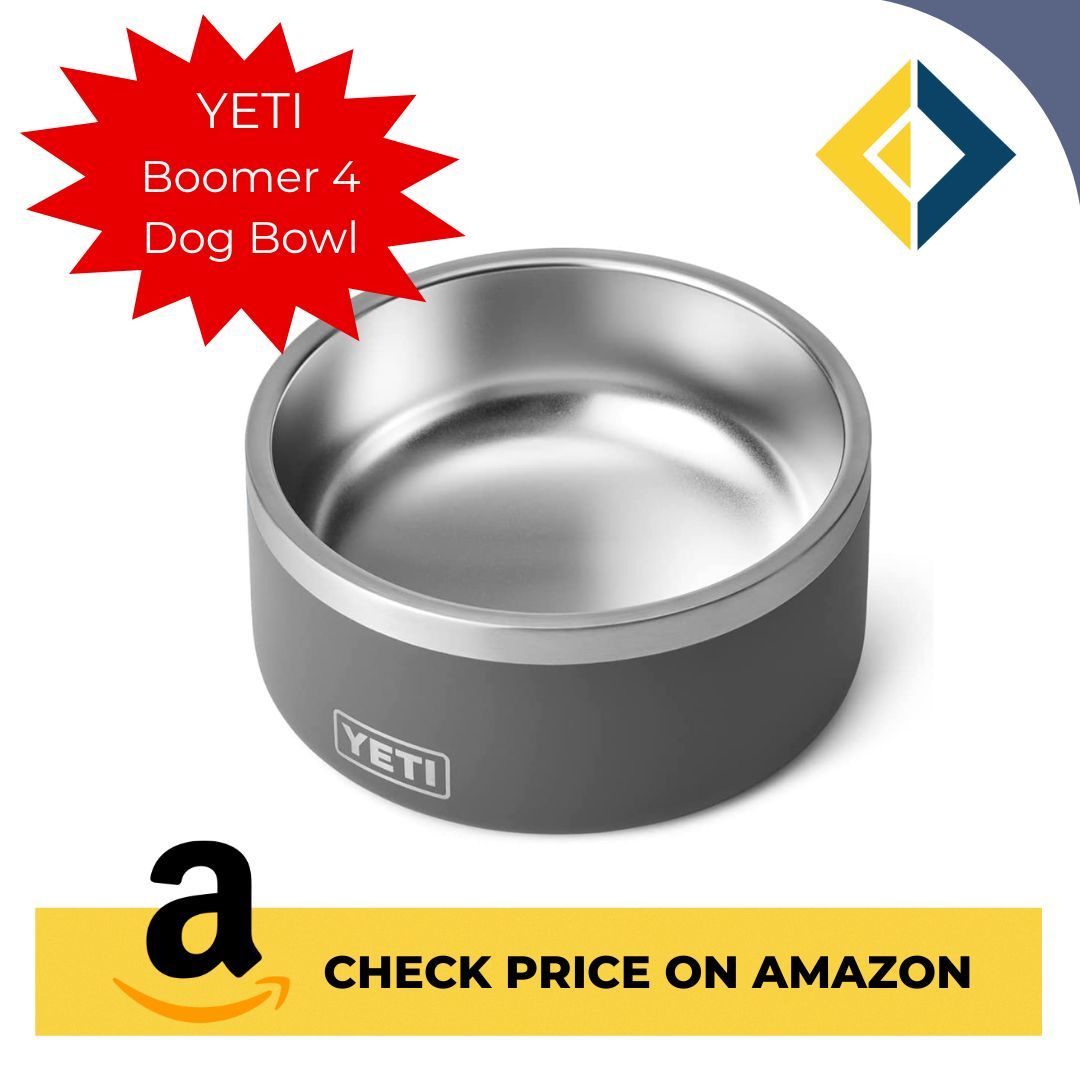 YETI BOOMER 8 | 64oz (8 cup) Dog Bowl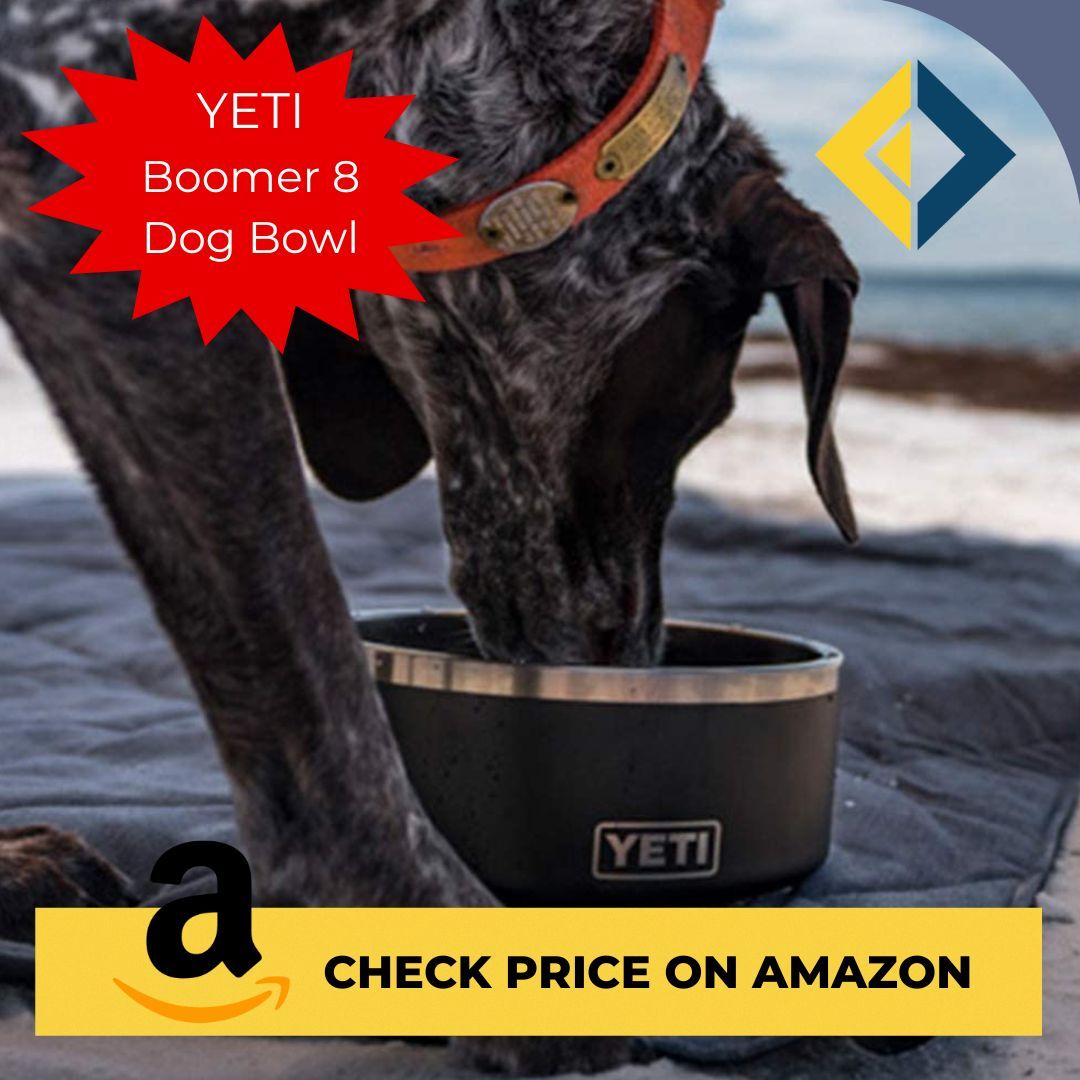 YETI Coolers
Keep your food and drinks cold (and your dog's food and water, too) with a YETI cooler. These coolers are built to withstand anything, whether you're camping, tailgating at a football game or spending a day at the beach. They come in a variety of sizes to fit your needs, and they have features like cup holders and bottle openers so you can enjoy yourself while your dog enjoys a cold bowl of water.
YETI SILO 6 | 6 Gallon Water Cooler
We like the SILO 6 Gallon Water Cooler ... because of course you will serve your dog water from the same cooler of water you are drinking.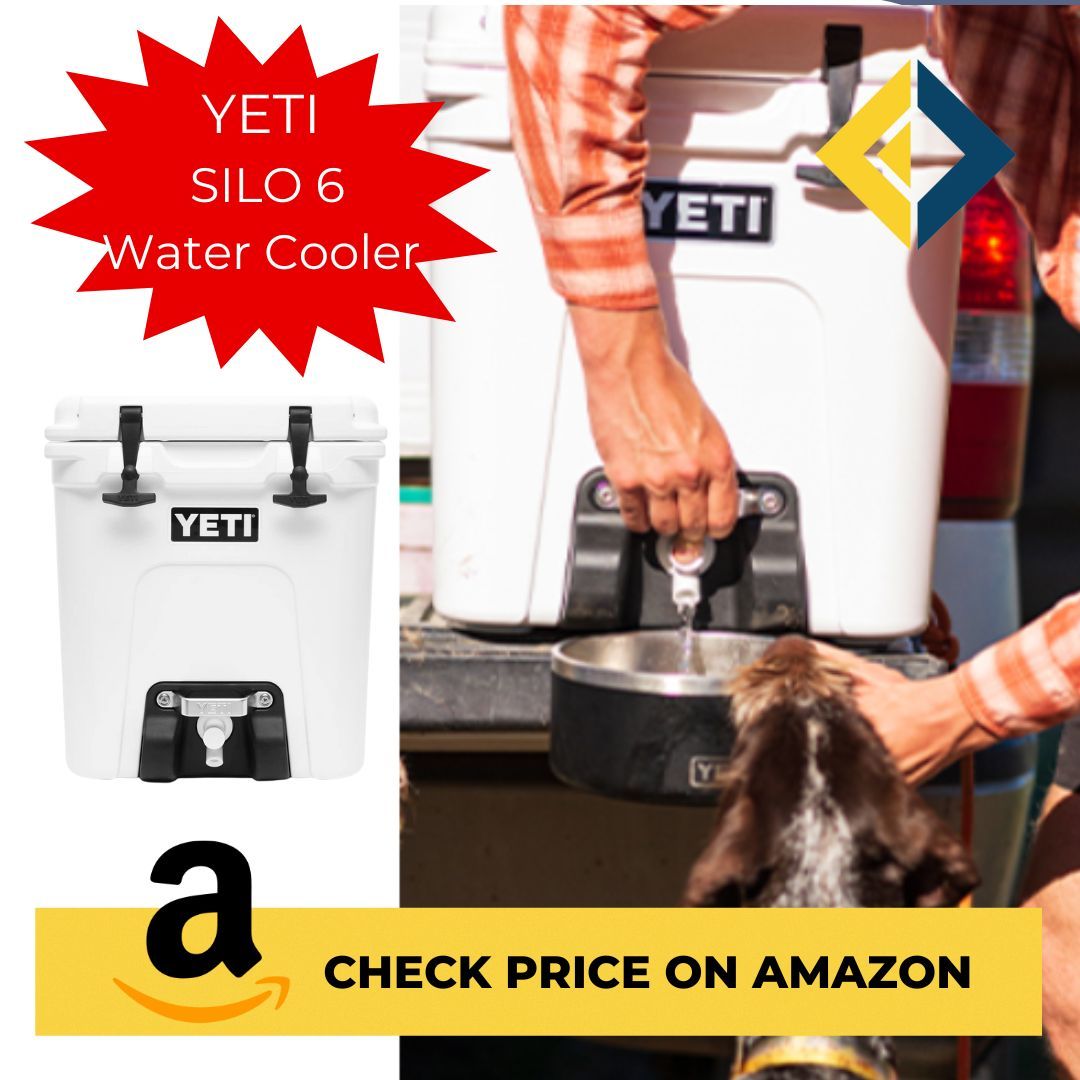 YETI Trailhead Dog Beds | 2-in-1 Dog Bed
After a long day of playing fetch or going for a walk, your dog deserves a comfortable place to rest his head.  YETI dog beds are just the thing!
The Ultimate in Dog Beds.
We like the two-in-one system for this Trailhead Dog Bed.  It comes with a home base, that has a comfy quilted foam bed area.  It also has an additional travel bed that is also quilted with foam bed area that can be tucked inside the home base for extra comfort, or used on it's own for quick trips. The ultimate in luxury for your dog, large or small.
These beds are made with cozy yet durable fabric that can stand up to even the most active dogs. They are made with a molded base for extra strength to stand up to the weight of your large furry friends.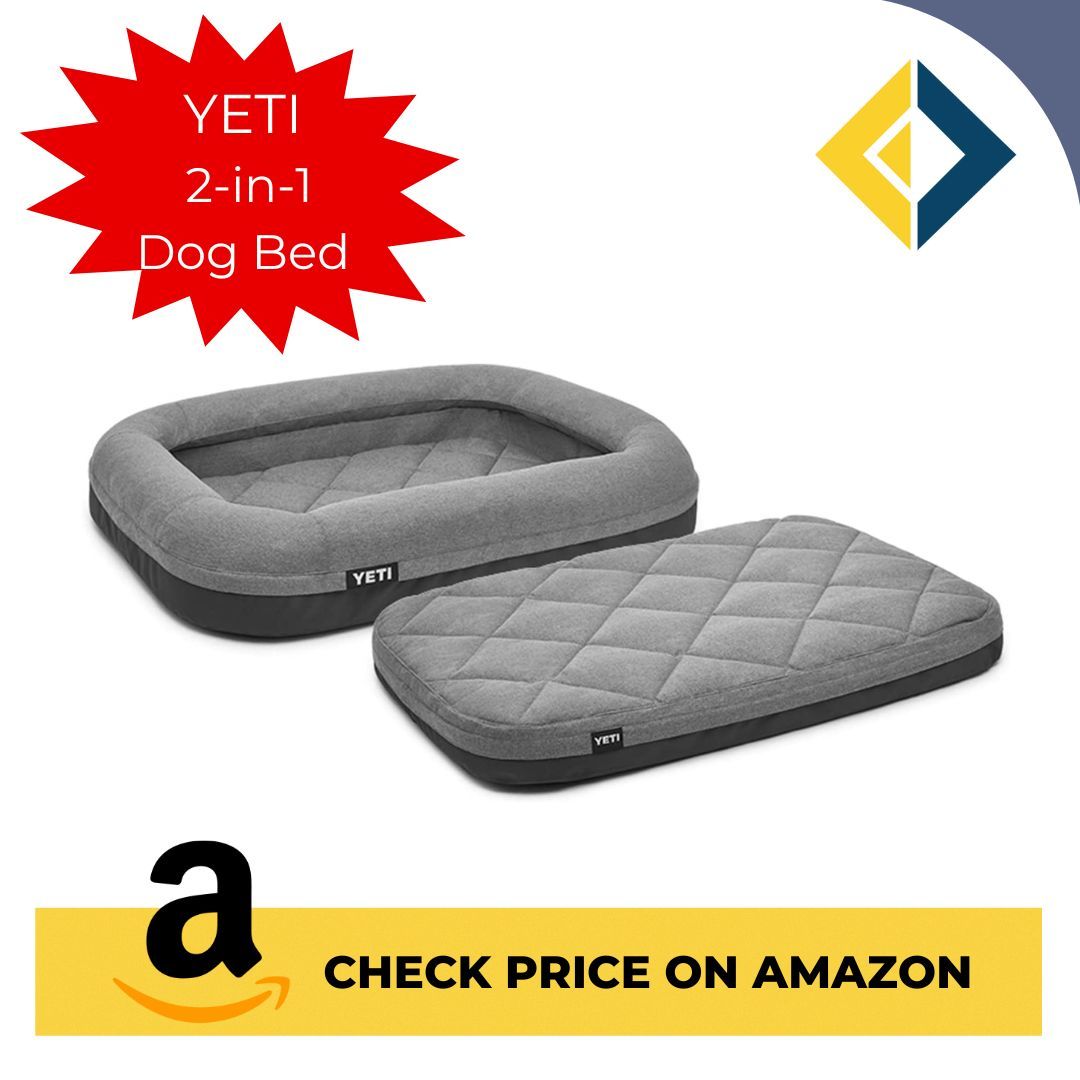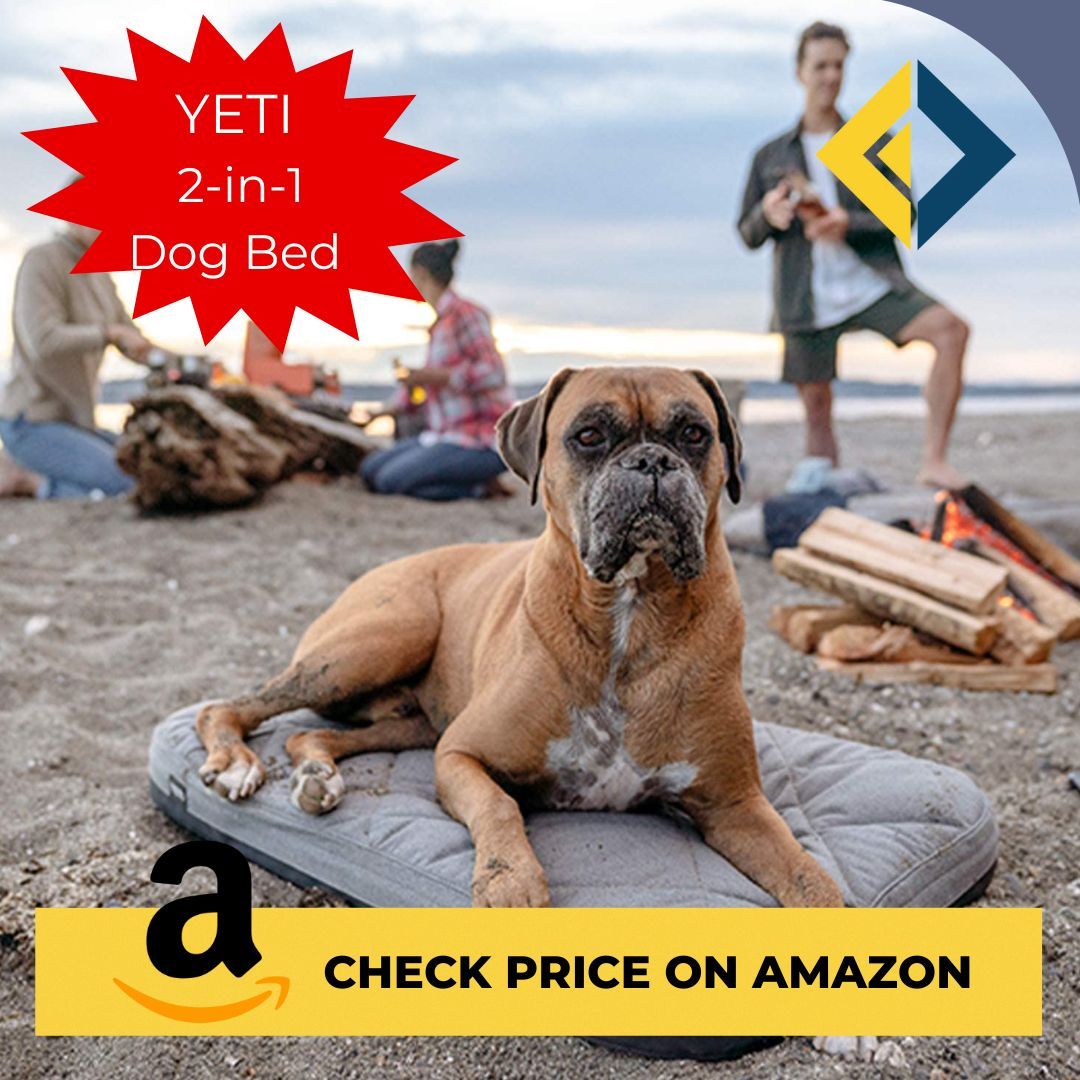 Essentials every pet and pet owner needs
Treat yourself and your furry friend to some new gear this season with these great YETI essentials for dogs. Bowls, coolers and beds built to last.  Essentials every pet and pet owner needs. So get out there and enjoy the outdoors with the ones you love most!
Have a Dog Lover on Your Gift List?
YETI owners know the value of the YETI brand products, so of course they will appreciate you gifting them with something as rugged as an essential dog bowl or dog bed for their beloved pet.
Your family (or friends) dog, will thank you too!
Happy Shopping
Your FavReviews Team