Picture this: It's 2 a.m., and you're tossing and turning in bed, desperately trying to find the perfect position that will allow you to drift off into dreamland.  Sound familiar?
If you're one of the 74% of people who sleep on their side, you know all too well how finding the right pillow can make or break your night's rest.
But what if we told you there's a pillow that's tailor-made for side sleepers, offering unparalleled support, comfort, and temperature regulation?
Enter the world of wool pillows, the unsung heroes of bedtime bliss!
In this article, we reveal why wool pillows are the ultimate choice for side sleepers, and how they outperform other types of pillows in every aspect that truly matters.
So, get ready to embark on a journey towards better sleep and say goodbye to those restless nights!
---
Wool pillows offer a combination of support, pressure relief, temperature regulation, and hypoallergenic properties that make them an excellent choice for side sleepers.
Wool is the Ultimate Eco-Friendly Alternative to Down for Bed Pillows
Are you in search of a sustainable and eco-friendly alternative to down for your bed pillows? Look no further than wool, an all-natural and renewable material that offers a myriad of benefits! Derived from animal fibers, wool is not only biodegradable but also boasts impressive thermoregulation properties, making it the perfect choice for a cozy night's sleep.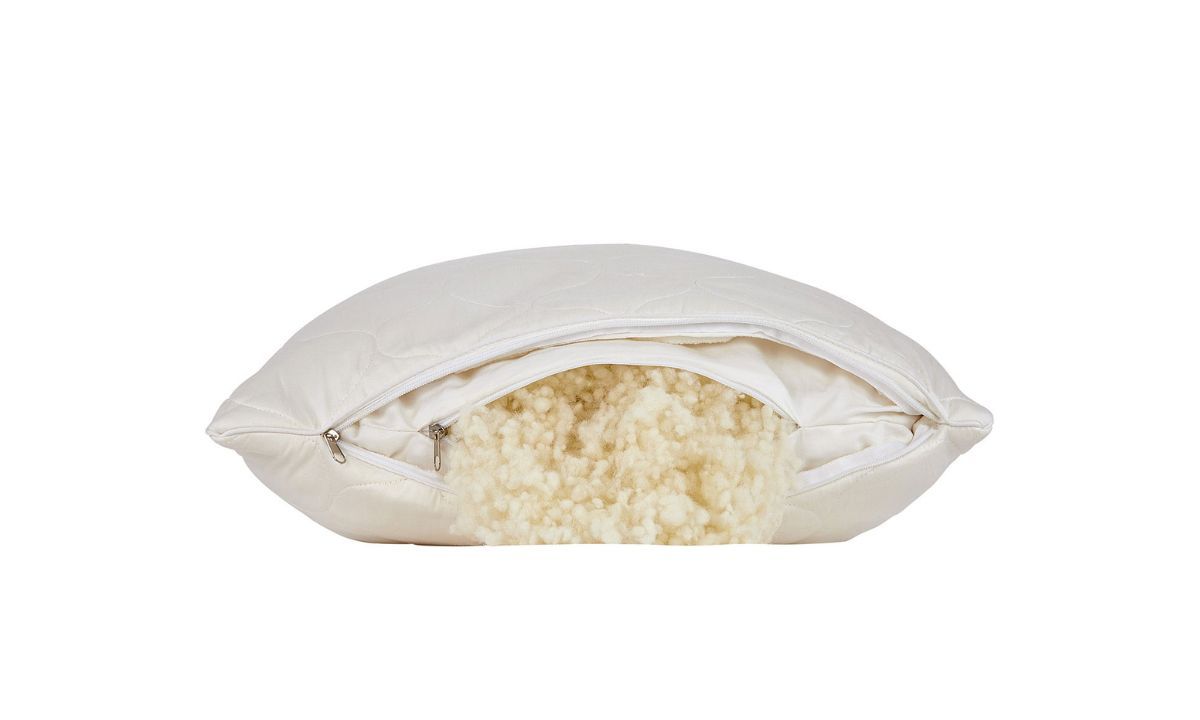 One of the most remarkable features of wool is its ability to regulate temperature, keeping you cool in the summer and warm in the winter. This unique quality is due to the natural crimp in wool fibers, which creates tiny insulating air pockets that work to maintain a comfortable sleeping environment. In contrast, synthetic materials tend to trap heat and moisture, leading to a stuffy and sweaty slumber.
Wool is also naturally hypoallergenic, making it an excellent choice for allergy sufferers. Dust mites, a common trigger for allergies and asthma, thrive in moist environments. However, wool's moisture-wicking properties help deter these pesky critters, providing a cleaner and healthier sleeping surface.
Additionally, wool is inherently flame-resistant, thanks to its high nitrogen and water content. This means that wool pillows don't require the use of harmful chemical flame retardants, which can off-gas and negatively impact indoor air quality.
When used as a filling for bed pillows, wool provides long-lasting firm support without breaking down over time. This is a stark contrast to synthetic fillers that eventually lose their cushioning abilities, resulting in lumpy and uncomfortable pillows.
Choosing wool as an alternative to down for your bed pillows is not only an eco-friendly decision but also one that will greatly improve your sleep quality. With its superior temperature regulation, hypoallergenic properties, and inherent flame resistance, wool is undoubtedly the ultimate sustainable and comfortable option for your bedding needs.
By choosing a wool pillow, you can enjoy a comfortable and restorative sleep, allowing you to wake up feeling refreshed and ready to tackle the day. Make the switch today and experience the benefits of wool while contributing to a greener lifestyle!
---
The Sleep and Beyond Story: How They Became a Top Pillow Provider
Before we delve into the heart of the topic, let's first talk about a company that provides premium top-quality sleeping products. It's great to know that the importance of sleep, is being taken to a whole new level with the dedication and commitment to quality by companies like Sleep and Beyond.  
What makes it even better is that Sleep and Beyond is sticking to its vision for a kinder and greener world.   We love their "zero waste philosophy".
So, how did they grow to where they are now?
Sleep and Beyond, a leading provider of pillows, has an inspiring history that began with its co-founder's, Sardor Azimovich, grandparents. The company was officially born in 1992 but its roots date back to 1972.
Co-founder, Sarvar tells us, "I was inspired by our parents and their experience with Merino wool in Kyrgyzstan and how it changed everyone's lives for better. The more I learned about Merino sheep and their prized wool, the more I was mesmerized."
For over 30 years, Sleep & Beyond has been a trusted name in organic and natural bedding. As a third-generation family-owned manufacturer, they pride themselves on fair trade and sustainable practices.
With factories located in Kyrgyzstan, India, and China, S&B brings the beauty of wool from Kyrgzstan (the "Switzerland of Central Asia"), through their distribution center in Fontana, Southern California. to your home.   All orders are shipped from the USA direct to you.
With a deep passion for improving sleep quality, Sardor established Sleep and Beyond with a vision to revolutionize the industry.
Guided by the values of quality, innovation, sustainability, and customer satisfaction, Sleep and Beyond has thrived. Their commitment to using premium materials, embracing innovative technologies, promoting eco-friendly and fair practices, and ensuring exceptional customer service has propelled them to the forefront of the market.
Sardor's leadership and the company's unwavering dedication to its values have made Sleep and Beyond a trusted brand that continuously strives to enhance sleep experiences for customers worldwide.
We invite you to discover what makes their products different - so you can experience the magic of wool for a healthier, more restful sleep.
We trust that you'll find your next favorite item from the pillows we've researched for you below. All of these products have been hand-picked by our editors and we won't recommend something we wouldn't use in our own family. Some may even be items that we already use! We may receive a small compensation if you decide to buy something (that's how we keep the lights on). Some reviews have been edited for length and clarity. Have fun searching for your next fav product!
---
Introducing the Washable MyDual® Side Pillow: A Premium Bed Companion
Now that you've read about Sleep and Beyond, it's time for you to learn more about their MyDual Side pillows. It's not a memory foam pillow, in case your wondering. It's a premium quality pillow that's designed for side sleeping. It has tons of qualities that make it justifiable to be priced the way it is.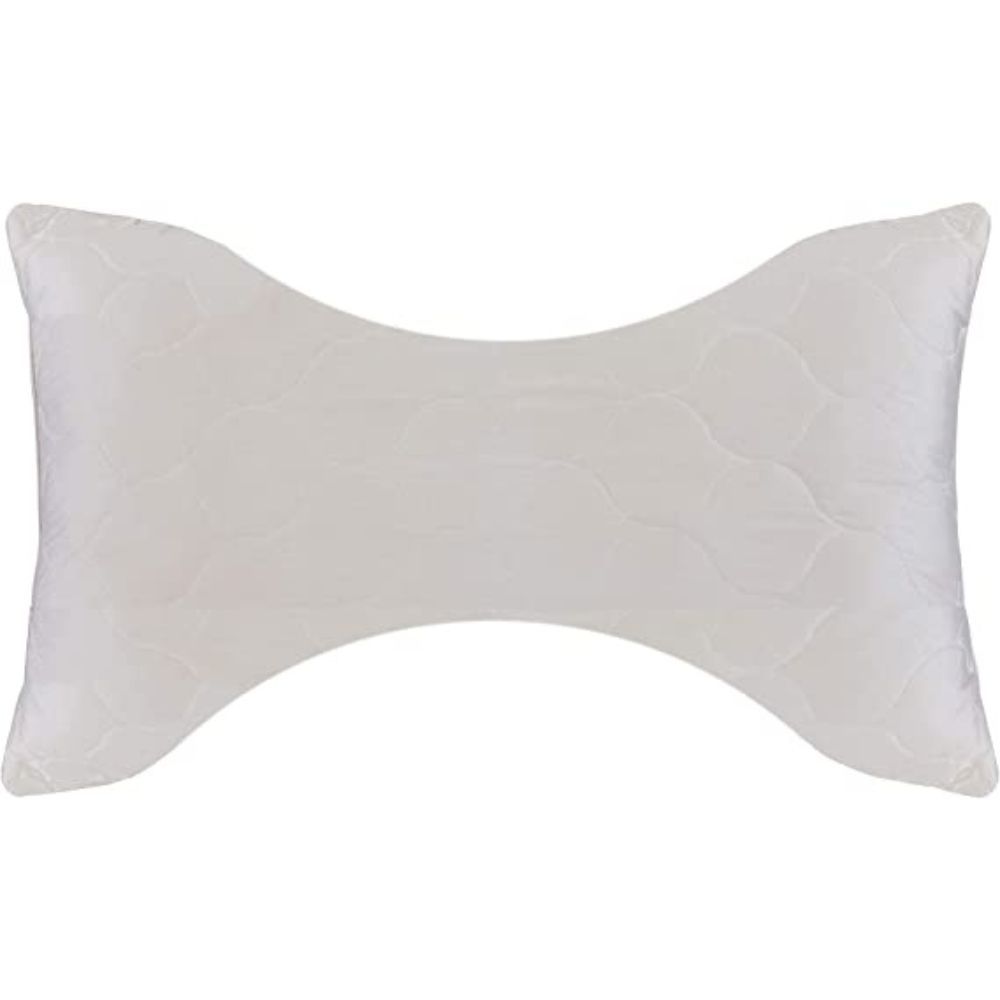 myDual® Side Pillow
Naturally hypoallergenic | Standard and Queen Sizes
Check Price on Sleep & Beyond Store Directly!
Why We Like It
The myDual® pillow from Sleep and Beyond is a remarkable innovation that brings joy and comfort to side sleepers. This extraordinary pillow offers a unique dual-sided design, providing two distinct levels of support tailored to individual preferences. One side is made of soft and plush wool, while the other side is made of slightly firmer wool. You can choose the size that suits your comfort needs.
It's 100% adjustable, allowing you to customize the loft to your exact preference by adding or removing the soft and springy Woolly Puffs™. Shape it, bend it, or position the inner puffs to match your unique sleeping needs.
The meticulously crafted construction ensures exceptional quality, with premium materials that are both hypoallergenic and eco-friendly.
The myDual not only delivers unparalleled comfort but also embodies Sleep and Beyond's commitment to innovation and customer satisfaction. It is truly a testament to the brand's dedication to enhancing sleep experiences and making a positive difference in people's live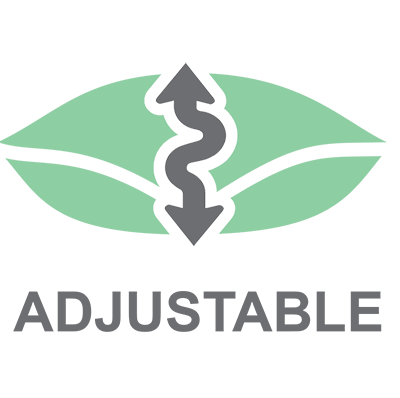 Fav Features
This remarkable wool pillow offers an array of benefits designed specifically with your needs in mind.
With its ergonomic design, it provides extra support and pressure relief for your neck, shoulders, and spine, promoting proper alignment and eliminating those pesky aches and pains.
Say goodbye to overheating and night sweats too! Unlike traditional pillow fills such as down, feathers, foam, or synthetic materials, the myDual Side Pillow is made from 100% natural Shropshire wool, providing excellent temperature regulation and breathability. You'll stay cool, dry, and cozy throughout the night, waking up refreshed and revitalized.
Also, it provides physical support for those who wear a CPAP mask, making it more comfortable for those who have apnea. No more fidgeting or adjusting throughout the night. The myDual Side Pillow has got you covered!
And if you worry about aging, then you'll be glad to know that this pillow has anti-aging benefits. It does this by elevating the delicate parts of your face to reduce the formation of deep wrinkles.
Rest assured, your satisfaction is guaranteed with a 5-year warranty. So why wait? Experience the countless benefits of the myDual Side Pillow today and transform your sleep into a truly blissful experience.
Get ready to embrace nights of pure relaxation and wake up feeling rejuvenated like never before!
---
How to Use the Washable MyDual® Side Pillow for the Best Sleep Ever
To make the most of your Sleep & Beyond Washable myDual® Side Pillow and achieve the best sleep ever, follow these simple steps:
Choose the Right Side: The myDual Side Pillow offers two sides with different levels of firmness. Experiment with both sides to find the one that feels most comfortable and supportive for you. Remember, personal preference plays a key role in determining the best side for your sleep needs.
Adjust the Loft: The myDual Side Pillow comes with woolly puffs that can be added or removed to adjust the loft and firmness of the pillow. Start with the default loft and, if needed, customize it by adding or removing the woolly puffs until you find your ideal level of support.
Align Your Spine: Place the pillow beneath your head and neck, ensuring that it properly aligns with your spine. The ergonomic design of the myDual Side Pillow contours to the shape of your body, promoting proper alignment and reducing any discomfort or strain.
Explore Positioning: The myDual Side Pillow is versatile, allowing you to shape it, bend it, or position the inner woolly puffs according to your sleeping needs. Experiment with different positions to find the one that provides the most comfort and support for your specific sleeping style.
Enjoy Natural Comfort: The myDual Side Pillow is filled with 100% natural Shropshire wool, offering numerous benefits such as temperature regulation and hypoallergenic properties. Experience the comfort and breathability of the wool as you drift off into a peaceful slumber.
Keep it Clean: The myDual Side Pillow is machine washable for your convenience. Follow the care instructions provided by Sleep & Beyond to ensure proper cleaning and maintenance. Additionally, the pillow comes with three pillowcases, including a washable wool-filled quilted pillowcase for long-term care and superior sleep comfort.
---
The Level of Customer Satisfaction for myDual Side Pillows
The level of customer satisfaction for MyDual Side Pillows is hard to determine because there are simply not enough reviews! There are only three reviews from Amazon and one from their official website at the time of this writing.
We think that it is highly promising though. Sleep & Beyond, as a company, has earned a well-deserved reputation for providing exceptional sleep products and customer service.
Although specific reviews for the MyDual Side Pillow may be limited at this time, the overall positive reception of Sleep & Beyond as a trusted brand speaks volumes about the quality and satisfaction that customers can expect from their products.
With a focus on crafting premium sleep essentials, Sleep & Beyond has garnered a loyal following of satisfied customers who appreciate their commitment to natural materials, innovative designs, and superior comfort. While the MyDual Side Pillow may be a relatively new addition to their product lineup, customers can rely on Sleep & Beyond's track record of excellence in delivering sleep solutions that enhance overall well-being.
As the popularity of the MyDual Side Pillow continues to grow, it's only a matter of time before more customer feedback emerges, further showcasing the satisfaction and positive experiences of those who have chosen this product. Rest assured that Sleep & Beyond's dedication to customer happiness, coupled with their expertise in creating sleep-enhancing solutions, will likely result in a high level of satisfaction among users of the MyDual Side Pillow.
---
What's an Alternative Pillow for Side Sleepers
We've made this list based on how effective each sleeping pillows are at making rest better for side sleepers.  Do note that not all are organic and have the same credentials as Sleep and Beyond when it comes to sustainability.
That said, they're all good brands and you can't go wrong with any of these pillows.
EcoSleep Wool-Filled Pillows
This environmentally friendly pillow is not designed specifically for side sleepers. But you can adjust the pillow so that it can offer optimal support and comfort. It is made from sustainable and organic materials, ensuring restful sleep without compromising the environment.
It's a pretty good alternative to myDual pillows and it comes at a lower price. That said, we recommend going for Sleep and Beyond if budget is not a concern.
Holy Lamb Organics (A USA Company)
Holy Lamb Organics has a wooly 'down' eco-wool pillow.  This pillow can be shaped, curved, and even unstuffed a little if you like, to make it just right for a perfect nights sleep.  You can read more about this company and their eco-wool pillow on Amazon.
Nest Bedding Easy Breather Pillow
The Nest Bedding Easy Breather Pillow is an excellent choice for side sleepers seeking a combination of plushness and support. Filled with 75% shredded latex and 25% polyester fibers, this pillow allows for easy customization, enabling you to adjust the loft and firmness according to your preference.
It's great for people who want an affordable pillow for neck pain.
Pillow Cube Side Cube
The Pillow Cube Side Cube is a unique alternative to traditional pillows, specifically designed for side sleepers. Its cube shape offers better support and stability for side sleeping positions. This pillow provides optimal neck and shoulder alignment, reducing pressure points and ensuring restful sleep. The Pillow Cube Side Cube is an excellent choice for those who prefer a firmer and more structured pillow.
Coop Home Goods Premium Original Adjustable Pillow
Coop Home Goods Premium Original Adjustable Pillow: The Coop Home Goods Premium Original Adjustable Pillow is a versatile option for side sleepers seeking customizable support. This pillow is filled with shredded memory foam and microfiber, allowing you to add or remove filling to achieve your desired loft and firmness level.
Brooklyn Bedding Luxury Cooling Memory Foam Pillow
The Brooklyn Bedding Luxury Cooling Memory Foam Pillow is an ideal alternative for side sleepers who tend to sleep hot. This pillow is constructed with ventilated memory foam that promotes airflow and heat dissipation, keeping you cool throughout the night.
Helix Shredded Memory Foam
The Helix Shredded Memory Foam Pillow is an exceptional choice for side sleepers seeking a balance of support and adjustability. Filled with shredded memory foam, this pillow allows you to customize the loft and firmness to suit your individual needs. It offers excellent support for the neck and shoulders, promoting proper alignment and reducing discomfort. The shredded foam also allows for better airflow, enhancing breathability for a cool and comfortable sleep
Beckam Hotel Collection Bed Pillows
The Beckam Hotel Collection Original Down Alternative pillows have a soft cotton cover and are designed with cooling fibers. Expertly tailored they ensure maximum comfort in almost any sleeping position.    Their Down Alternative Pillows are a number 1 bestseller in bed pillows on Amazon - read more about them on Amazon!
---
How to Position Your Pillows as a Side Sleeper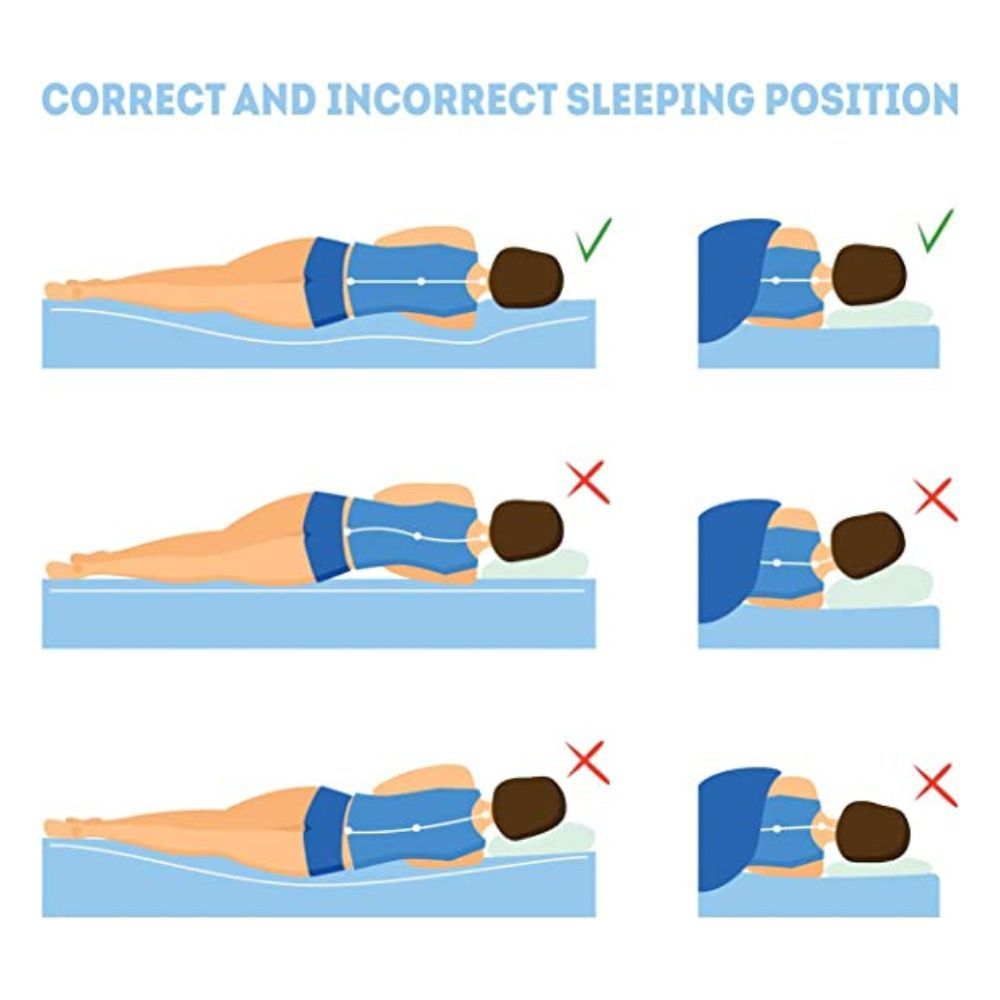 As a side sleeper, proper pillow positioning is crucial to ensure a comfortable and supported sleep. The right pillow setup can help maintain proper spinal alignment, relieve pressure points, and prevent neck and shoulder pain. Follow this comprehensive guide to learn how to position your pillows effectively for a restful night's sleep.
Choose the Right Pillow: Selecting a pillow that caters specifically to side sleeping is essential. Look for a firm or medium-firm pillow that offers adequate support and maintains its shape throughout the night. Pillows designed for side sleepers are often thicker to fill the space between your head and the mattress.
Start with the Main Pillow: Begin by placing your main pillow beneath your head. Position it so that your neck and spine align in a straight, neutral position. The pillow should provide enough loft to fill the gap between your shoulder and ear.
Consider a Body Pillow: If you often find yourself hugging a pillow or placing your arm under your head, a body pillow can provide additional support. Place the body pillow between your knees to align your hips and relieve pressure on your lower back. This helps maintain proper spinal alignment throughout the night.
Adjust Pillow Height: Depending on your personal preference and body shape, you may need to adjust the height of your main pillow. Experiment with different pillow sizes or add/remove filling until you find the right loft that keeps your head and neck aligned with your spine.
Support Your Upper Arm: To prevent strain on your shoulders, consider placing a small pillow or rolled-up towel under your upper arm. This helps alleviate pressure and prevents your shoulder from sinking into the mattress, promoting better alignment.
Fine-Tune Neck Support: If you need extra support for your neck, consider using a cervical pillow or a contoured pillow that cradles the neck's natural curve. These specialized pillows provide targeted support and can alleviate neck pain commonly experienced by side sleepers.
Evaluate Pillow Placement: Regularly assess the position of your pillows throughout the night. Adjust them as needed to maintain proper alignment. If you wake up with discomfort, try repositioning your pillows or adding additional support to problem areas.
Consider a Pillow Between Your Legs: Placing a thin pillow or a knee pillow between your legs can further enhance spinal alignment by keeping your hips and pelvis properly aligned. This can alleviate pressure on the lower back and prevent discomfort.
Remember, finding the ideal pillow setup may require some experimentation and adjustment. Listen to your body and make changes accordingly. Additionally, it's important to replace your pillows regularly to ensure optimal support and hygiene.
By following these guidelines and customizing your pillow arrangement to suit your individual needs, you can enhance your side sleeping experience and wake up feeling refreshed and free of pain or discomfort.
---
How to Choose the Right Pillow
Having the right pillow can significantly impact the quality of your sleep and overall comfort. With so many options available, it can be overwhelming to choose the perfect pillow for your needs. This guide will walk you through the essential factors to consider when selecting a pillow that suits your sleeping preferences and promotes optimal sleep.
Determine your sleep position: Start by identifying your primary sleep position—whether you sleep on your back, side, stomach, or a combination of these. Different sleep positions require different levels of support and pillow firmness to maintain proper spinal alignment.
Consider pillow fill materials: Pillows come in various fill materials, each offering unique benefits. Some common options include:
Memory Foam: Provides excellent contouring and pressure relief.
Latex: Offers a responsive and supportive feel.
Down/Feathers: Provides a soft and luxurious feel, but may require fluffing.
Synthetic Fill: Offers hypoallergenic properties and varying levels of support.
3.  Evaluate pillow loft and firmness: Pillow loft refers to its height or thickness, while firmness determines the level of support it provides. Side sleepers generally benefit from medium to high loft pillows that fill the gap between the head and shoulder, while back and stomach sleepers may prefer lower loft options.
4.  Consider your specific needs: Take into account any specific requirements you may have, such as neck pain, allergies, or temperature regulation. For example, individuals with neck pain might benefit from pillows with added neck support or contouring.
5. Test the pillow if possible: Whenever possible, try out the pillow before making a purchase. Lie down and assess its comfort, support, and how well it aligns your head, neck, and spine. Many bedding stores offer a trial period or return policy to ensure customer satisfaction.
6. Check for hypoallergenic and washable options: If you have allergies or sensitivities, look for pillows labeled as hypoallergenic. Additionally, consider whether the pillow is machine washable or comes with a removable and washable cover for easy maintenance.
7.  Read customer reviews and recommendations: Take the time to read reviews from other customers who have purchased the pillow you're considering. Their feedback can provide insights into the pillow's durability, comfort, and overall satisfaction.
8.  Set a budget:  Know your spending limit.  Determine a reasonable budget for your pillow purchase, keeping in mind that investing in a high-quality pillow can have long-term benefits for your sleep quality and well-being.
Remember, choosing the right pillow is a personal preference, and what works for others may not work for you. Take your time to explore different options and consider your specific needs to find the perfect pillow that promotes comfortable and restful sleep!
---
A Comprehensive Guide to Pillow Fill Types
We mentioned the different types of fill above. Now, we'll delve deeper into each of these fill types that can typically be found in bed pillows.
Whether you're a back sleeper, a side sleeper, or a toss-and-turn enthusiast, finding the right fill material can make all the difference in your sleep experience. So, let's get cozy and explore the options together!
Of course, we have to start with wool!
Wooly 'Down' Alternative: Eco-Friendly Wool
This renewable and all-natural material is a game-changer. Not only is it biodegradable, but it also has incredible thermoregulation properties, providing a comfortable sleeping experience.
Wool can help regulate your body temperature all year round. This is thanks to the natural crimp in its fibers, which creates small air pockets that insulate and maintain a comfortable environment while avoiding the tendency to trap heat and moisture, unlike synthetic materials.
If you, like many others, suffer from allergies, wool is a great option. Due to its moisture-wicking properties, wool prevents dust mites from thriving in your bed, improving the quality of your sleep and providing a safer and cleaner sleeping surface.
Wool also offers inherent flame resistance, negating the need for chemical flame-retardant treatments, which can often impact indoor air quality.
Wool also provides firm support that doesn't wear out quickly. You'll never again have to put up with saggy pillows caused by synthetic fillers. Instead, wool provides long-lasting and comfortable support while enhancing the quality of your sleep.
Down Alternative Pillow
Down alternative pillows are typically filled with synthetic materials such as polyester fibers, microfiber clusters, or a blend of different fibers. These materials are hypoallergenic, making them a suitable option for individuals with allergies or sensitivities to down feathers. Unlike natural down, down alternative pillows do not contain any animal products, making them a cruelty-free and vegan-friendly choice.
One of the key benefits of down alternative pillows is their ability to retain their shape and loft over time. Unlike down feathers that may flatten or clump, synthetic fibers in down alternative pillows are designed to maintain their plumpness and support. This ensures that the pillow provides consistent comfort and proper spinal alignment throughout the night.
Memory Foam
Looking for a pillow that molds to your every curve? Look no further than memory foam. This material is all about custom support and comfort. It responds to your body heat, gently contouring your head and neck for personalized relaxation. It's like getting a warm and cozy embrace from your pillow. Ah, the sweet sensation of being cradled in comfort!
Latex
If you crave a pillow that strikes the perfect balance between cushiony softness and firm support, latex is your best buddy. It offers a responsive and springy feel that keeps your neck and spine aligned throughout the night. With latex, you get that bounce-back effect that adds a touch of liveliness to your sleep. It's like having a supportive friend who always has your back (or should we say neck?).
Microfiber
For those who prefer a hypoallergenic option with a cloud-like feel, microfiber is here to save the day. This synthetic fill material mimics the cozy sensation of down, minus the allergies. It's super soft, lightweight, and easy to maintain. Snuggle up with a microfiber-filled pillow, and you'll be treated to a cuddle-worthy sleep experience every night.
Buckwheat Hulls
Ready to take your sleep to an eco-friendly level? Buckwheat hulls are here to deliver a unique and natural experience. These little husks conform to the contours of your head and neck, providing excellent support and ventilation. Plus, they naturally resist dust mites and other allergens. It's like finding your Zen zone while you rest your weary head.
Polyester Fiberfill
If you're on a budget but still want a comfy pillow, polyester fiberfill is a great option. It's affordable, lightweight, and easy to care for. These pillows offer a soft and cuddly feel, perfect for sinking into after a long day. While they may not have the same longevity as other materials, they still provide a cozy and cost-effective snooze experience.
Cotton
Cotton pillow fill is a popular choice for its soft and gentle comfort, excellent breathability, hypoallergenic nature, easy care, and eco-friendly properties. With cotton, you can enjoy a cozy and breathable sleep experience while supporting sustainability. Its natural fibers create a soft and gentle surface, allowing air to circulate through the pillow and keeping you cool throughout the night.
Cotton is also hypoallergenic, making it a great option for those with allergies or sensitivities. Maintaining a cotton-filled pillow is hassle-free, as most are machine washable. Choosing cotton means choosing a natural and renewable resource, contributing to a greener world. Embrace the comfort and benefits of cotton pillow fill for a cozy and eco-friendly sleep!
---
What's the Best Firmness Level for Your Pillow? Find Out Here
When it comes to finding the best firmness level for your pillow, it all boils down to personal preference and the level of support your body needs. Here are some tips to help you determine the ideal firmness for restful sleep:
Consider Your Sleeping Position: The firmness level of your pillow should align with your sleeping position. If you're a side sleeper, a medium to firm pillow can provide the necessary support for your head, neck, and shoulders. Back sleepers may prefer a medium firmness to maintain proper spinal alignment. For stomach sleepers, a softer pillow can help prevent strain on the neck.
Assess Your Body Type and Weight: Your body type and weight can play a role in determining the right pillow firmness. Generally, individuals with larger frames or those who are heavier may benefit from firmer pillows to prevent sinking too deeply. Lighter individuals may find softer pillows more comfortable.
Consider Any Specific Needs or Conditions: If you have specific needs or conditions such as neck pain, shoulder pain, or allergies, you may need a pillow with specific features. Memory foam pillows can offer contouring support, while latex pillows provide a more responsive feel. Those with allergies may prefer hypoallergenic materials like down alternative or bamboo fill.
Trial and Error: It may take some trial and error to find the perfect firmness level. Consider experimenting with different pillows or adjustable options that allow you to customize the firmness to your liking. Many reputable pillow brands offer trial periods, allowing you to test the pillow and return it if it doesn't meet your expectations.
Remember, the best firmness level is the one that provides you with the most comfortable and supportive sleep experience. Don't hesitate to try different options until you find the pillow that suits you best.
---
Choose the Perfect Size Pillow for Your Sleeping Style
Selecting the right size pillow is crucial for optimal comfort and support during sleep. Here's a guide to help you choose the perfect size pillow based on your sleeping style:
Standard/Regular Size: Standard pillows are the most common size and measure approximately 20 x 26 inches. They work well for all sleeping positions and are suitable for individuals who prefer a compact and versatile pillow.
Queen Size: Queen pillows are slightly larger than standard pillows, typically measuring around 20 x 30 inches. These pillows offer a bit more surface area and can be a great choice for those who toss and turn or prefer a little extra room.
King Size: King pillows are the largest option, measuring about 20 x 36 inches. They are ideal for individuals who prefer a larger sleeping surface, have a king-size bed, or like to have extra support for reading or watching TV in bed.
Body Pillow: Body pillows are elongated and provide full-body support. They are excellent for side sleepers, pregnant women, or anyone who enjoys hugging or cuddling a pillow for added comfort.
Consider your sleeping style, bed size, and personal preferences when choosing the size of your pillow. It's important to have enough room to rest your head comfortably without feeling restricted. Additionally, ensure that your pillow fits properly inside your pillowcase for a neat and snug fit.
By selecting the right size pillow, you can enhance your sleep quality and wake up feeling refreshed and well-rested. Sweet dreams!
---
Expert Tips for Maintaining Your Pillow and Keeping It Fresh
Maintaining your pillow and keeping it fresh is essential for a clean and hygienic sleep environment. Here are a few expert tips to help you take care of your pillow:
Follow the Care Instructions: Different pillows have specific care instructions, so it's important to read and follow them accordingly. Check the label or manufacturer's guidelines for information on washing, drying, and maintaining your pillow.
Use a Pillow Protector: Investing in a pillow protector is a great way to safeguard your pillow from spills, stains, and allergens. A pillow protector acts as a barrier, keeping your pillow clean and extending its lifespan. Make sure to choose a protector that is breathable and hypoallergenic for optimal comfort.
Regularly Fluff and Air Out: Give your pillow a good fluff and air out regularly. This helps to distribute the fill evenly and allows any trapped moisture or odors to dissipate. Simply shake and plump your pillow to maintain its loft and freshness.
Wash According to Instructions: Depending on the type of pillow you have, it may be machine washable or require spot cleaning. For machine-washable pillows, use a gentle cycle and mild detergent. It's often recommended to wash two pillows together to balance the load. Follow the instructions provided to ensure proper cleaning.
Dry Thoroughly: After washing your pillow, ensure it is completely dry before using it again. Damp pillows can develop mold or mildew, leading to unpleasant odors and potential health issues. You can air dry your pillow or use a low-heat setting in the dryer. Toss in a couple of dryer balls or clean tennis balls to help fluff the pillow while drying.
Sunlight and Fresh Air: Occasionally, expose your pillow to natural sunlight and fresh air. Sunlight has natural disinfectant properties and can help eliminate any lingering odors. Hang your pillow outdoors on a sunny day, making sure it's protected from direct sunlight to prevent discoloration.
Replace When Necessary: Even with proper care, pillows will eventually wear out and lose their supportiveness. As a general rule, consider replacing your pillow every 1-2 years or when it shows signs of wear and tear. A flat or lumpy pillow can negatively impact your sleep quality and comfort.
By following these expert tips, you can maintain the freshness and longevity of your pillow, ensuring a clean and comfortable sleep surface. Enjoy a restful night's sleep on a pillow that feels as good as new!
---
FAQs for the Best Side Sleeper Pillow
We understand that a good night's sleep is essential for overall health and well-being, and choosing the right pillow plays a crucial role in achieving that. Side sleepers face unique challenges, such as neck pain, discomfort, sleep apnea, and snoring, which can be alleviated with a suitable pillow designed specifically for their needs.
In this informative guide, we've explored the common problems side sleepers experience and have delved into the various features and types of pillows that address these issues effectively.   Below is a list of FAQs to answers even more of your burning questions so you'll be well-equipped to make an informed decision and transform your sleep experience for the better.
What Firmness Should Side Sleepers Look For In a Pillow?
Side sleepers typically benefit from a medium to medium-firm pillow that provides proper support and alignment for the head, neck, and spine.
Is Memory Foam Good for Side Sleepers?
Yes, memory foam pillows can be a great choice for side sleepers as they contour to the shape of the head and neck, providing excellent support and pressure relief.
Does your Mattress Make a Difference in your Pillow Choice As a Side sleeper?
Yes, the firmness and support of your mattress can influence your pillow choice as a side sleeper. A mattress that provides adequate support can complement a medium-firm pillow, while a softer mattress may require a slightly firmer pillow.
What is the Best Memory foam Pillow?
The best memory foam pillow can vary depending on personal preferences. Some popular options include the Tempur-Pedic Tempur-Cloud Pillow, Coop Home Goods Eden Pillow, and the Snuggle-Pedic Ultra-Luxury Bamboo Shredded Memory Foam Pillow. It's recommended to try different pillows and choose the one that feels most comfortable and supportive for you.
---
myDual® Side Pillow - A Side Sleeper's Sleep Saviour!
The myDual Side Pillow from Sleep and Beyond is designed to help improve sleep in several ways. Firstly, it provides extra support and pressure relief for the neck, shoulders, and spine. This is crucial for side sleepers as it helps maintain proper alignment and reduces discomfort or pain that may result from inadequate support.
Additionally, the myDual Side Pillow is ergonomically contoured to the shape of the body, promoting optimal spine alignment. This ensures that your head and neck are properly supported, allowing for a more comfortable and restful sleep.
Another key feature of the myDual Side Pillow is its adjustability. It comes with woolly puffs that can be added or removed to customize the loft and support level according to your preferences. This ensures that you can find the ideal level of support for your individual needs.
Moreover, the myDual Side Pillow is made from 100% natural materials, including a cotton sateen cover and Shropshire wool fill. This natural composition makes it hypoallergenic and suitable for individuals with sensitivities or allergies.
By providing optimal support, proper alignment, and customizable comfort, the myDual Side Pillow can significantly enhance your sleep quality. It helps alleviate discomfort, promotes relaxation, and allows you to wake up feeling refreshed and rejuvenated, ready to take on the day.
Happy Shopping!
Your Fav Reviews Team
P.S. - Before you leave, please subscribe, so you will be the first to see reviews you can rely on. If you'd like to learn how to start your product review blog, check out our article on How To Become A Brand Ambassador with Trending Products or go to Learn to Write Live.
You may also be interested in our article on Sleep and Beyond Mattress Protectors
P.S.S. - DISCOUNT CODE FOR YOU, don't forget to use the discount code MOTHER15 at checkout. (limited time offer)
You may also be interested in the following Sleep and Beyond review articles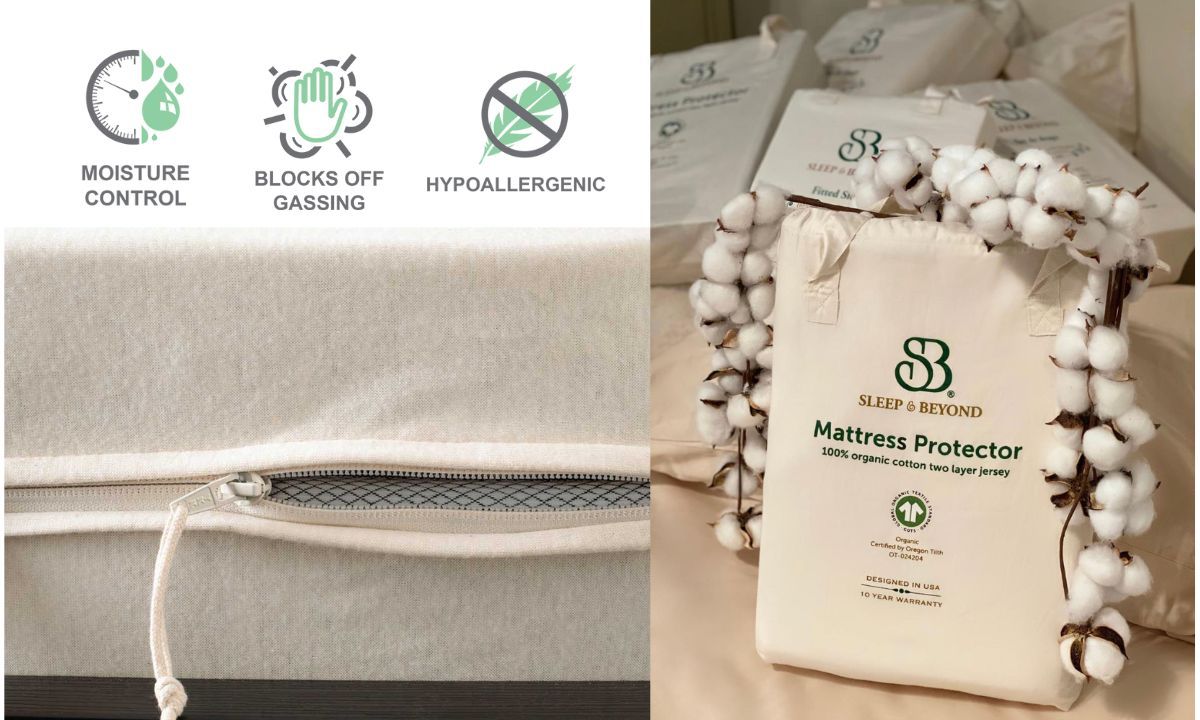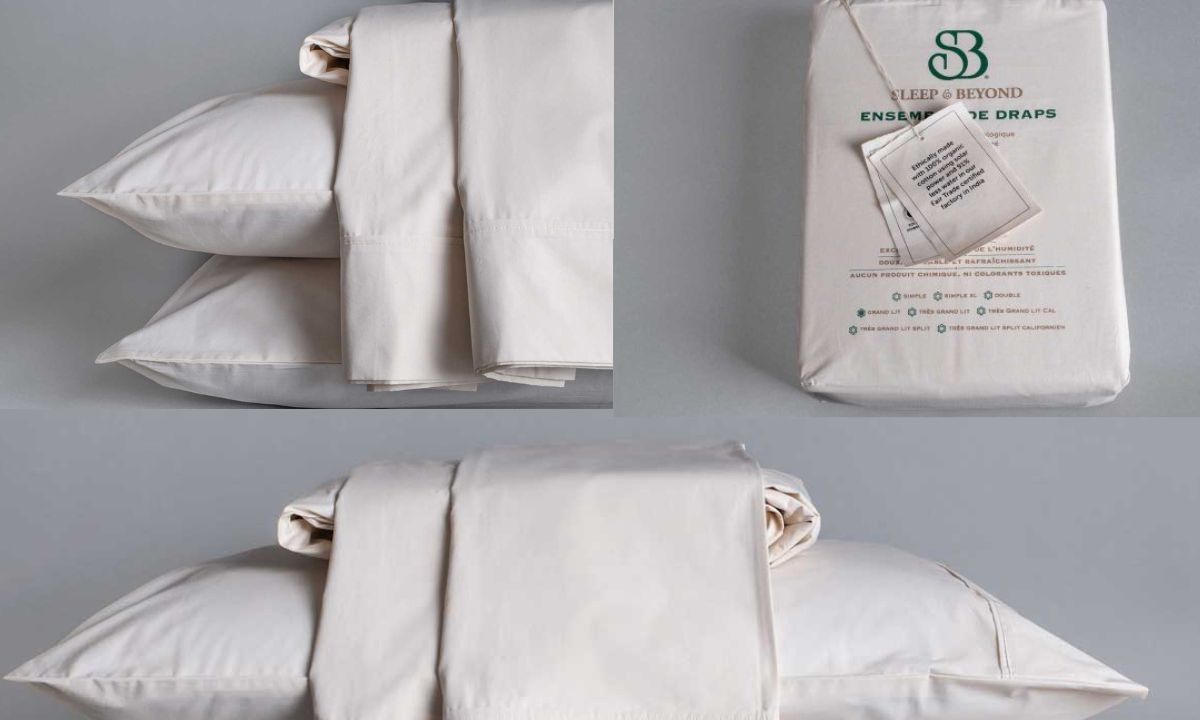 ---
Do You Enjoy the Outdoors as Much as We Do?
If you like to listen while walking or relaxing outdoors like we do, you can get lots of great music with Amazon Prime Music or 2 FREE Audiobooks from Audible Plus!
I love learning and I never give myself enough time to read books, so I love listening to a great book or motivating myself with great songs when out for my daily walks.
Plus, if you want to take advantage of 2-day shipping, get a free 30-day trial of Amazon Prime. ( I used to think free shipping was the biggest benefit of Amazon Prime, but have you seen how many new movies have been added to Amazon Prime lately?)  PLUS, did you know if you receive qualifying government assistance like SNAP or Medicaid, and others you can save even more with Prime Access.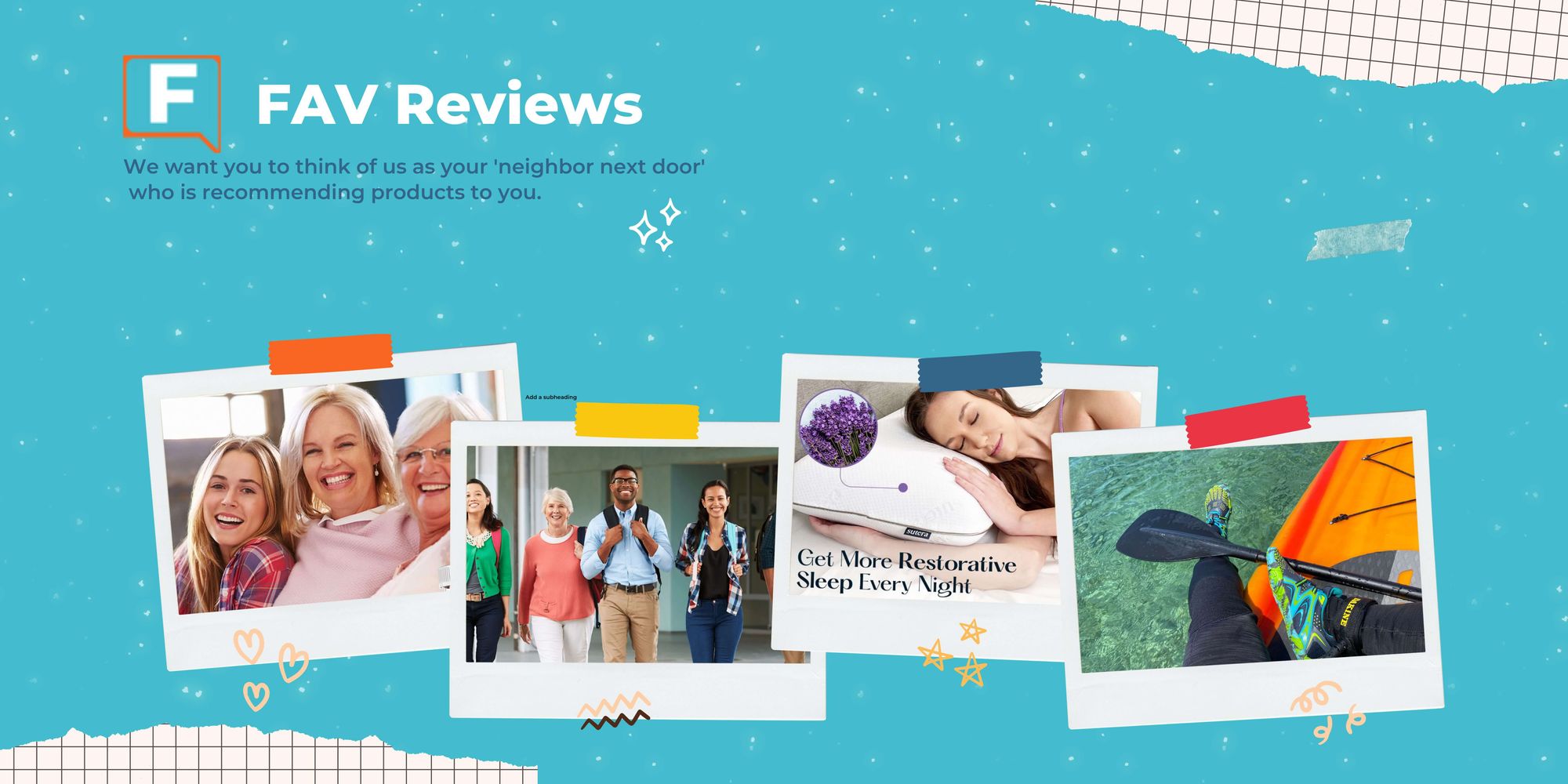 Want to see even more content about products for healthy lifestyles and outdoor enthusiasts?    Be sure to check out all of our FAV Reviews.
Do you love the outdoors as much as we do? Check out our other articles:
Or shop by the season:
Thank you for visiting us at Fav Reviews :)  Stop by again!  Better yet subscribe with the button on this page and never miss another thing.
---
Why Trust Us?
We hope you find your next favorite thing from FavReviews! We are a family friendly product review site.
Four Generation Family: As a four generation family, the breadth of products we consume and review as brand ambassadors is vast. But we can tell you, in general, in we love the outdoors, sports, staying active, living healthy and celebrating the changing seasons.
Trending Products: We also love finding new trending products and we are happy to pass along our research of new trending products to you. Follow us so you don't miss out on a thing! We send out cool emails with our latest reviews, and we will never sell or misuse your information.
Opinions Based on Use, Research and Reviews: Each product we write about is independently selected by our editors. All opinions in this article are our own, based on our own use of the product(s), or hours of research and reading reviews. We will never recommend something we wouldn't use ourselves in our own family.
Compensation: Yes, FavReviews may collect a share of sales or other compensation from the links on this page if you decide to buy something (that's how we stay in business). But, the product never costs you more, in fact in some cases, we hope we might help save you money based on our recommendations.
Reviews have been edited for length and clarity. Enjoy finding your next favorite thing!
Happy Shopping!
Your FavReviews Team
____________________________________________________
BEHIND the SCENES LOOK: If you'd like to learn how to start your own product review blog, with products that you love, check out our article How to Become a Brand Ambassador or visit LearnWriteLive.com There is room for all of us to provide better service to online shoppers. What's your passion?