What happens when a family values quality sleep and sustainability? Well, if you find a need in your family, and no one is filling it ... maybe you should consider a new start up company to fill that need.  Exactly, the story behind the company, Sleep and Beyond.
In the 1970s, Sardor Hasanov's grandparents started the business of manufacturing and selling organic bedding products.
In 1992, he established the company formally as Sleep and Beyond. Now, popular for being a luxury bedding company that specializes in manufacturing and distributing high-quality organic and natural bedding products.
Providing high-quality organic and natural bedding products while also prioritizing the environment is important to Sleep and Beyond.  
In this review we provide information on three of their top selling mattress protectors:
---
How We Choose Our Fav Companies like Sleep and Beyond
Sleep and Beyond has made our list of FAV companies because they invest heavily in recycling and have a zero-waste policy.
We also love their products.   Editor, Deborah Clarke, fell in love with Merino Wool on a trip to New Zealand.  It can be both lightweight and warm.  Amazingly, Sleep and Beyond raise their own Merino sheep in the mountainous lands of Kyrgyz Republic, which produces superfine organic wool for their myMerino collection.
Sleep and Beyond uses another wool as well, British Shropshire Wool, once described as the choicest and dearest in England.   Their Shropshire Wool undergoes a biowash, a sustainable and eco-friendly wash that makes the wool fiber washable, without shrinkage.
Using only the finest and purest nature created raw materials, such as 100% organic Merino wool, 100% natural Shropshire wool, 100% organic and natural cotton, 100% natural latex to create their master pieces, it's no wonder they have quickly become one of the largest manufacturers of organic and natural wool filled bedding around the world.
We trust that you'll find your next favorite item from the products we've researched for you below. All of these products have been hand-picked by our editors and we won't recommend something we wouldn't use in our own family. Some may even be items that we already use! We may receive a small compensation if you decide to buy something (that's how we keep the lights on). Some reviews have been edited for length and clarity.
BONUS:  Mothers (and fathers) understand the importance of a good nights sleep, and protecting the investment of expensive mattresses.  With the selection of mattress protectors in our article you can SAVE 15% by using this coupon code at check out (for a limited time) ... Coupon Code: MOTHER15
Have fun searching for your next fav product!
---
Sleep & Beyond myProtector Wool Filled Mattress Protector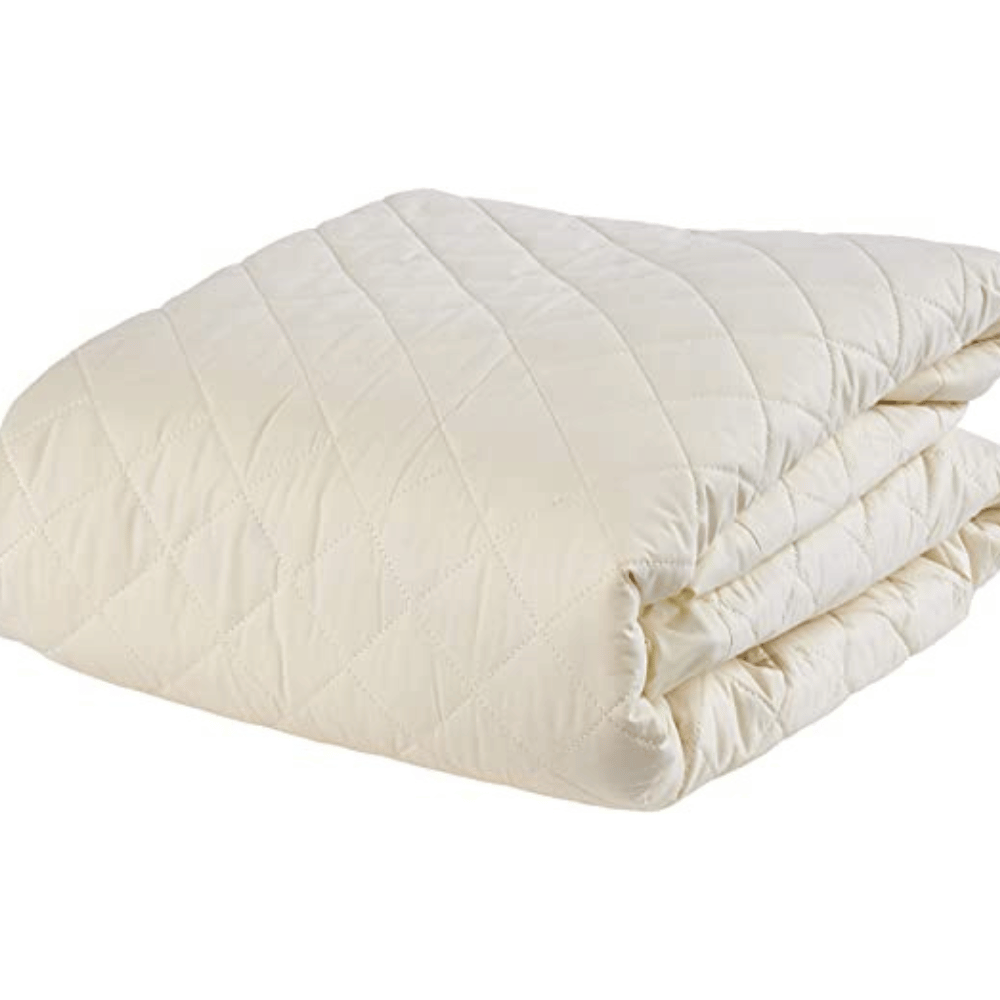 Sleep & Beyond myProtector Wool Filled Mattress Protector
Washable wool filled mattress protector - keeps you cool and dry.
Check Price on Sleep & Beyond Store Directly!
Why It's One of Our Favs
Introducing Sleep & Beyond's myProtector Wool Filled Mattress Protector – a truly remarkable addition to your zero-waste lifestyle!
As a focused 'zero waste' family, you understand the importance of surrounding yourself with sustainable and luxurious products.
Sleep and Beyond, a company that shares your zero-waste ideals, has crafted this mattress protector with utmost care and consideration for both your comfort and the environment.
Imagine enveloping yourself in a sanctuary of eco-friendly luxury every night. The myProtector Wool Filled Mattress Protector is the perfect choice for environmentally conscious individuals like you. This exceptional product is designed to provide a layer of pure indulgence while maintaining a commitment to sustainability.
The mattress protector is filled with certified organic wool sourced from local farmers who practice humane sheep breeding and organic farming methods. This ensures that your sleep environment remains chemical-free, hypoallergenic, and truly blissful.
The wool's natural properties also contribute to temperature regulation, keeping you cozy in the winter and cool in the summer.
Sleep & Beyond's myProtector Wool Filled Mattress Protector not only enhances your comfort but also aligns with your zero waste values. The company's dedication to fair trade practices and sustainable manufacturing processes means you can rest easy, knowing that your purchase supports ethical and environmentally friendly initiatives.

Fav Features
Enhance your sleep experience with the amazing Sleep & Beyond myProtector Wool Filled Mattress Protector! It's like having a superpower for your bed!
Not only does this 2-in-1 waterproof wonder shield your mattress from the outside world, but it also adds a nourishing layer of comfort. Packed with 100% washable wool, it keeps you cozy all night long, without the dreaded overheating. Say farewell to that icky cold and clammy feeling!
Thanks to the natural wool and cotton quilting, moisture is whisked away from your body, leaving you feeling fresh and dry. It's a dream come true for hot and cold sleepers alike!
And guess what? This protector effortlessly fits mattresses up to 18" deep, so no worries about awkward stretching. With its 100% washable wool filling, 100% natural cotton percale (270TC) top fabric, and waterproof recyclable microfiber lining/skirt, cleaning is a breeze—just toss it in the washing machine!
Plus, it's got your back with a whopping 10-year warranty. So get ready for the most peaceful and rejuvenating sleep of your life—try the Sleep & Beyond myProtector Wool Filled Mattress Protector today!
Also, their mattress pads come in a lot of sizes: twin, twin xl, and all the way to Queen, King.
**BONUS:  Remember to use the Sleep and Beyond Coupon Code MOTHER15 at checkout for a 15% discount.  (limited time discount)
---
Sleep and Beyond Organic Cotton Waterproof Mattress Protector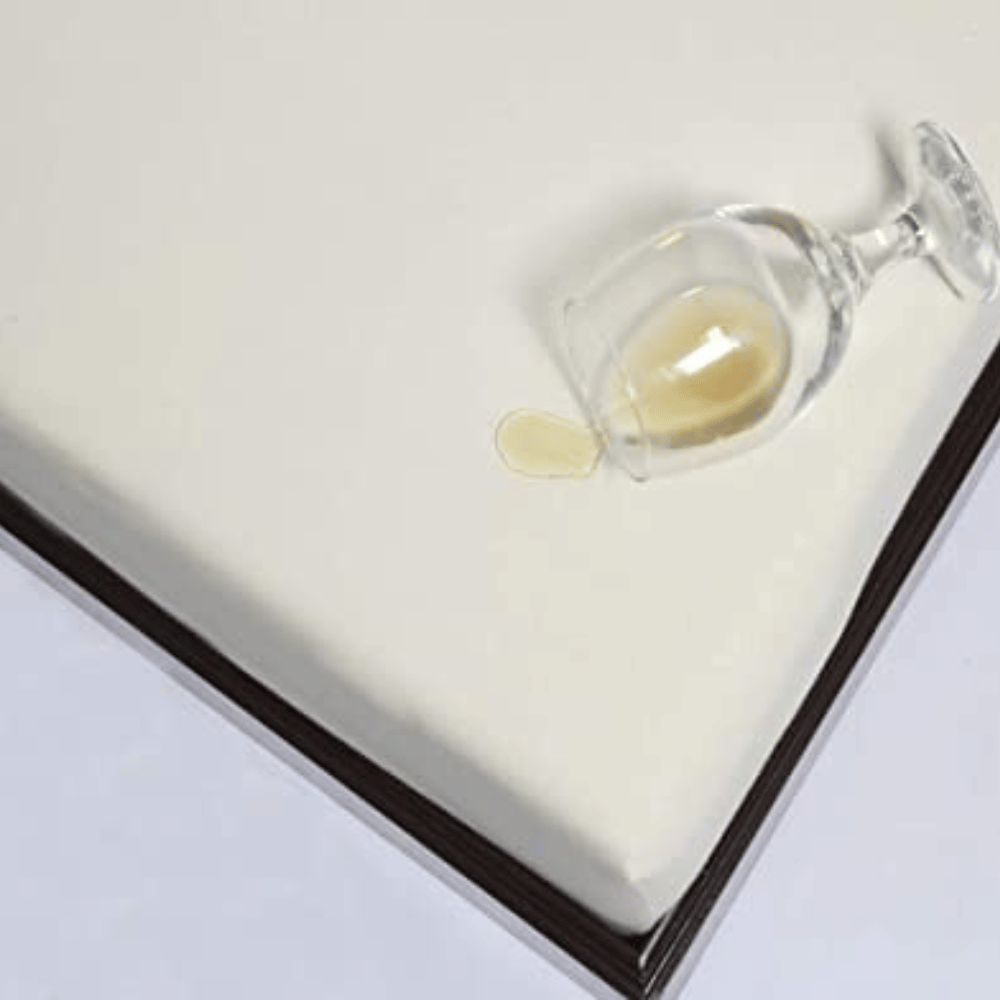 Sleep & Beyond Organic Cotton Waterproof Mattress Protector
BONUS: Try Coupon Code MOTHER15 at checkout for a 15% Discount! (limited time discount)
Check Price on Sleep & Beyond Store Directly!
Why It's One of Our Favs
Imagine the peace of mind that comes with knowing your mattress is protected from spills, stains, and moisture, all while being mindful of the environment. This mattress protector, made with certified organic cotton, offers a reliable waterproof barrier that keeps your mattress pristine and fresh.
We love that it's ideal for anyone who has allergies to dust mites, mold and mildew and is looking for a great investment to support a healthy nights sleep.
The Sleep & Beyond Organic Cotton Waterproof Mattress Protector boasts a remarkable feature that ensures both comfort and protection. It is constructed with two layers of soft 100% organic cotton jersey fabric, which provides a gentle and cozy feel against your skin. Sandwiched between these layers is Sleep & Beyond's signature TPU coating, creating a waterproof barrier.
The TPU (Thermoplastic Polyurethane) coating is a thin, flexible, and durable layer that effectively prevents liquids from seeping through and reaching your mattress. This innovative technology safeguards your mattress against spills, stains, and moisture, extending its lifespan while maintaining its pristine condition.
By combining the softness of organic cotton jersey fabric with the reliable waterproof properties of the TPU coating, Sleep & Beyond has created a mattress protector that offers the best of both worlds. You can enjoy the luxurious comfort of organic cotton while having peace of mind knowing that your mattress is protected against any accidents or spills.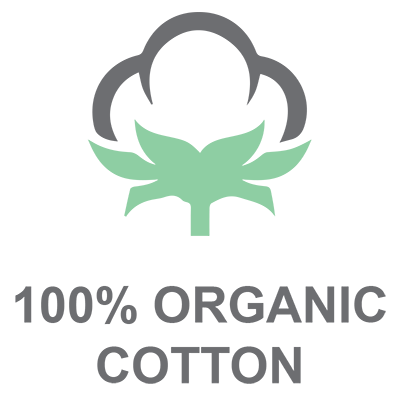 Fav Features
Introducing the Sleep & Beyond Organic Cotton Waterproof Mattress Protector, a remarkable addition to your bedding essentials!
This protector comes packed with awesome features that guarantee both comfort and peace of mind. Crafted with GOTS-certified organic cotton, it provides a nourishing layer of protection for your mattress while ensuring a sustainable and eco-friendly choice.
With this mattress protector, you can invest in a healthier and more hygienic sleep environment while enjoying the luxurious feel of organic cotton. Plus, it comes in eco-friendly and reusable packaging, reducing waste and making it even more appealing for eco-conscious consumers.
And the best part? It's machine washable and dryable, offering convenience and easy maintenance.
Experience the ultimate combination of eco-friendliness, comfort, and protection with the Sleep & Beyond Organic Cotton Waterproof Mattress Protector.
**BONUS:  Remember to use the Sleep and Beyond Coupon Code MOTHER15 at checkout for a 15% discount.  (limited time discount)
---
Sleep and Beyond ORGANIC COTTON ZIPPERED WATERPROOF MATTRESS ENCASEMENT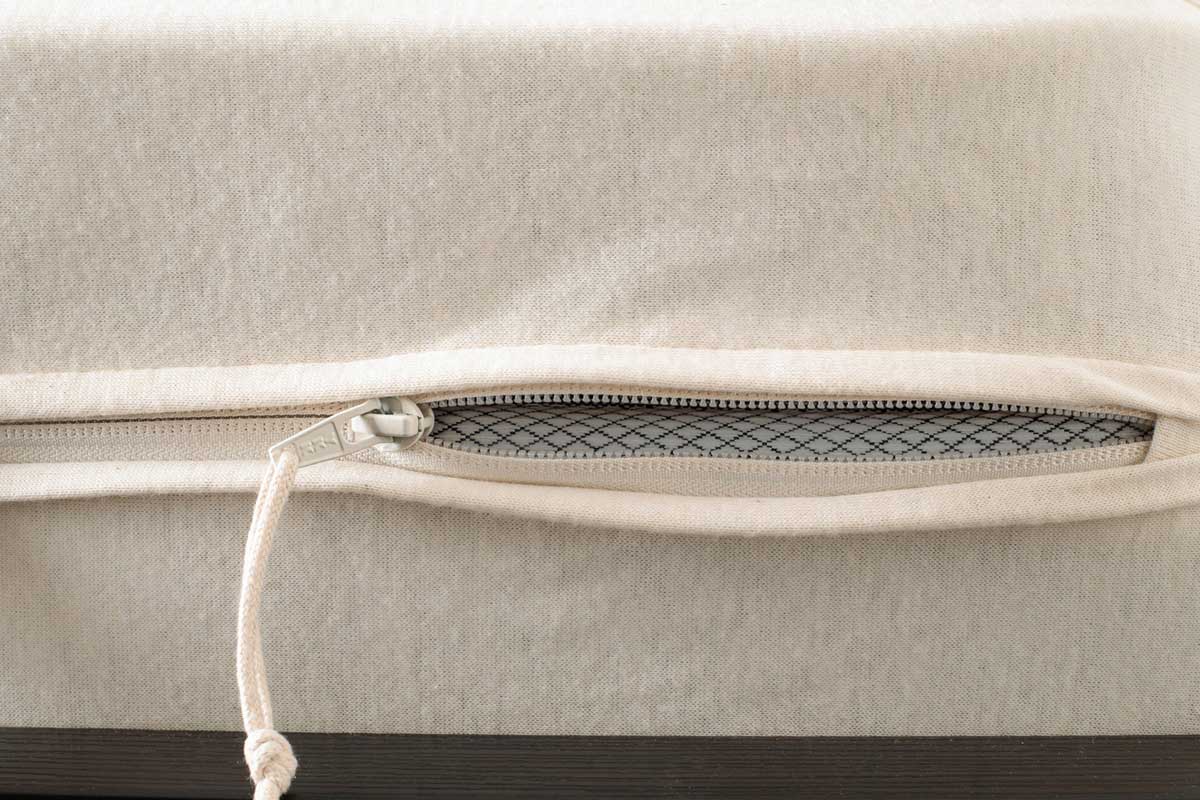 Organic Cotton (Jersey) Zippered Waterproof Mattress Protector
Full Reversible | Waterproof, 2 layers of protection | Crinkle free
Check Price on Sleep & Beyond Store Directly!
Why It's One of Our Favs
As parents we know you've stayed up worrying about bedtime accidents or spills on your mattress. Does the thought of dust mites and bed bugs keep you up at night?
Let Sleep and Beyond's 100% organic cotton (jersey) waterproof mattress encasement give you a good night's sleep! Whether it's a leak, stain, dust mite, or bed bug that's bothering you, our innovative two-layer jersey fabric mattress encasement provides a non-toxic, safe, breathable barrier to protect your bed from life's little accidents.
Because we want you to sleep soundly, we've found this unique mattress protector design with your comfort in mind. This reversible six-sided design offers 360 degrees of protection for ultimate peace of mind. The best part is that it stays silent when in use (no more dreaded "crinkle noise"), thanks to the combination of soft 100% organic cotton stretchable jersey fabric and non-toxic TPU.
Treat yourself to ultimate luxury with Sleep and Beyond Organic cotton zippered waterproof mattress protector - perfect for any mother or father who values a great night's rest!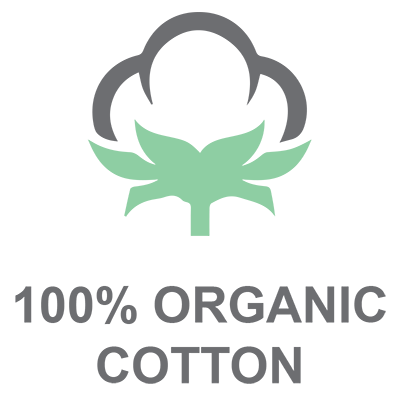 Fav Features
Meet Sleep and Beyond's Organic Cotton Zippered Waterproof Mattress Encasement - the perfect protector for your mattress.  This mattress encasement is designed with your family in mind, combining comfort with quality and safety.
The organic cotton fabric is certified organic to Global Organic Textile Standard (GOTS), and the TPU film is non-GMO, bio-based, and derived from corn starch.
It's Oeko-Tex certified, approved by GOTS and meets the GREENGUARD Gold Standard, providing you with peace of mind when protecting your family's sleep environment.
This mattress encasement is resistant to pet hair and dander so you don't have to worry about unsightly fur all over your bed.
It also provides breathable waterproof protection against liquids, spills, and stains prolonging the life of your mattress!
Plus it's available in two depths - 10" or 14" - for varying mattress heights.
For split king and split Cal king beds, order two units to cover both beds .
Sleep & Beyond also made sure the zipper design is thoughtfully-designed with an easy organic cotton cord pull for ease of use during installation as well as a sleek invisible zipper teeth design.
With a 10 year warranty, you can trust that this mattress encasement will help keep your family sleeping comfortably for years to come.
**BONUS:  Remember to use the coupon code MOTHER15 for an additional 15% discount at checkout (limited time offering)
---
Mattress Protection Benefits
When it comes to enhancing the comfort and durability of your mattress, a mattress pad cover is a fantastic investment. Not only does it improve your sleep experience, but it can also help you save money in the long run as it provides your bed with extra protection. Let's explore the various reasons why purchasing a mattress pad cover is a wise choice.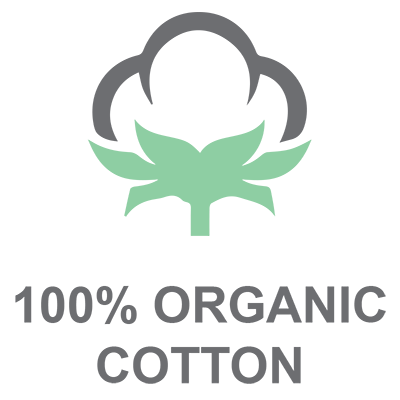 Mattress pads made from organic material are safe for your health
One of the key advantages of investing in a mattress pad cover is the option to choose organic materials. Organic mattress pads are made from natural fibers such as cotton, bamboo, or wool, which are free from harmful chemicals and pesticides. By opting for organic materials, you can create a healthier sleep environment and reduce the risk of allergies or respiratory issues caused by synthetic materials.
It makes your bed liquid proof
Accidental spills or bedwetting incidents can be a nightmare, potentially damaging your mattress and leaving behind unpleasant odors. A mattress pad cover acts as a protective barrier, shielding your mattress from liquid stains and spills. With its waterproof qualities, the mattress pad cover effectively prevents liquids from seeping through and reaching your mattress, thereby extending its lifespan.
It makes your mattress more durable
Regular use of a mattress pad cover can significantly increase the lifespan of your mattress. It acts as a buffer between your body and the mattress, reducing wear and tear caused by friction and body oils. By providing an additional layer of protection, the mattress pad cover helps to preserve the integrity of the mattress, ensuring it remains supportive and comfortable for an extended period.
It shields your bed from natural elements that harm its quilt and foam
Over time, your mattress can accumulate dust, dirt, and allergens that can impact its overall hygiene and longevity. Additionally, exposure to natural elements like sunlight can cause the quilt and foam of your mattress to deteriorate. By using a mattress pad cover, you create a barrier that shields your bed from these external factors, helping to maintain the quality and freshness of your mattress.
---
Mattress Hygiene
Maintaining proper mattress hygiene is essential for a clean and healthy sleep environment. Over time, mattresses can accumulate dust mites, dead skin cells, allergens, and even bacteria, which can impact sleep quality and contribute to allergies or respiratory issues.
How to Clean a Mattress Protector?
By now, you're aware of the benefits of good mattress protectors. And chances are, you feel like you should be taking care of them. So, here's a quick guide on how to clean mattress protector.
Check the care instructions: Before cleaning your mattress protector, always refer to the care instructions provided by the manufacturer. Different materials and brands may have specific recommendations for cleaning.
Remove the mattress protector: Take off the mattress protector from your bed, carefully detaching it from the corners. Be cautious not to damage or tear the fabric during this process.
Spot-clean any stains: If there are any visible stains on the mattress protector, you can spot-clean them before washing. Prepare a mixture of mild detergent and water and gently dab the stained areas with a clean cloth or sponge. Avoid using harsh chemicals or bleach, as they can damage the fabric.
Machine wash: Most mattress protectors are machine washable. Place the mattress protector in your washing machine, following the care instructions regarding water temperature and cycle settings. Use a mild detergent that is suitable for the fabric type. It is generally recommended to wash on a gentle or delicate cycle.
Dry thoroughly: After the wash cycle is complete, remove the mattress protector from the washing machine. To ensure proper drying, it is best to air dry the protector. Lay it flat on a clean surface or hang it outside, preferably in a shaded area to avoid direct sunlight. Avoid using a dryer unless the care instructions specifically allow it.
Reinstall: Once the mattress protector is completely dry, reinstall it on your mattress. Ensure that it fits snugly and securely, with all corners properly tucked in.
FAQs for Mattress Protector - Sleep and Beyond
Here are some of the most frequently asked questions about mattress protectors and mattress encasements.  It's our hope, the research we've done for you will make your purchase decision a bit easier.  Sleep well my friend.
What Is the Difference Between Mattress Protectors and Mattress Encasements?
A mattress protector is a thin, removable covering that primarily safeguards against spills, stains, and allergens. On the other hand, a mattress encasement fully envelops the mattress, protecting against bed bugs, dust mites, and allergens. They both keep your bed safe.
Can Mattress Protectors Prevent Bed Bugs?
While mattress protectors can help create a barrier against bed bugs, regular protectors may not be 100% effective. For complete bed bug protection, consider using a mattress encasement specifically designed to prevent bed bugs.
How To Choose a Mattress Protector?
When choosing a mattress protector, consider factors such as the desired level of protection (e.g., waterproof, allergen-proof), the material (e.g., cotton, polyester), the size that fits your mattress, ease of cleaning, and any additional features you may prefer.
What Are the Benefits of Using Waterproof Mattress Protectors?
Waterproof mattress protectors offer several benefits, including safeguarding against spills, stains, and liquid damage. They can help prolong the lifespan of your mattress, prevent the growth of mold and mildew, and provide a healthier sleep environment.
What are The Benefits of Using a Wool Mattress Topper
Wool mattress toppers offer natural insulation, temperature regulation, and moisture-wicking properties. They can provide added comfort, pressure relief, and a breathable sleep surface. Wool is also hypoallergenic and resistant to dust mites.
How To Choose an Organic Mattress Pad?
When selecting an organic mattress pad, look for certifications such as GOTS (Global Organic Textile Standard) to ensure the organic integrity of the materials used. Consider the desired thickness, breathability, and specific organic materials (e.g., organic cotton, organic wool) that align with your preferences and needs.
The Excellence of Sleep and Beyond Mattress Pads
Sleep and Beyond mattress pads are renowned for their exceptional quality and performance, making them an excellent choice for enhancing your sleep experience.
With a commitment to sustainable and organic materials, Sleep and Beyond ensures that their mattress pads provide unparalleled comfort while prioritizing environmental responsibility. These mattress pads are crafted with meticulous attention to detail, incorporating features such as breathability, temperature regulation, and luxurious softness.
The combination of organic materials and expert craftsmanship results in mattress pads that promote healthier sleep, provide optimal support and add an extra layer of plushness to your bed. Experience the greatness of Sleep and Beyond mattress pads and elevate your sleep to a whole new level of comfort and satisfaction.
Happy Shopping!
Your Fav Reviews Team
P.S. - Before you leave, please subscribe, so you will be the first to see reviews you can rely on. If you'd like to learn how to start your product review blog, check out our article on How To Become A Brand Ambassador with Trending Products or go to Learn to Write Live.
Thank you for reading our article on Sleep and Beyond Mattress Protectors and don't forget to use the discount code MOTHER15 at checkout. (limited time offer)
P.S.S. - You may also be interested in the following Sleep and Beyond review articles.
---
Do You Enjoy the Outdoors as Much as We Do?
If you like to listen while walking or relaxing outdoors like we do, you can get lots of great music with Amazon Prime Music or 2 FREE Audiobooks from Audible Plus!
I love learning and I never give myself enough time to read books, so I love listening to a great book or motivating myself with great songs when out for my daily walks.
Plus, if you want to take advantage of 2-day shipping, get a free 30-day trial of Amazon Prime. ( I used to think free shipping was the biggest benefit of Amazon Prime, but have you seen how many new movies have been added to Amazon Prime lately?)  PLUS, did you know if you receive qualifying government assistance like SNAP or Medicaid, and others you can save even more with Prime Access.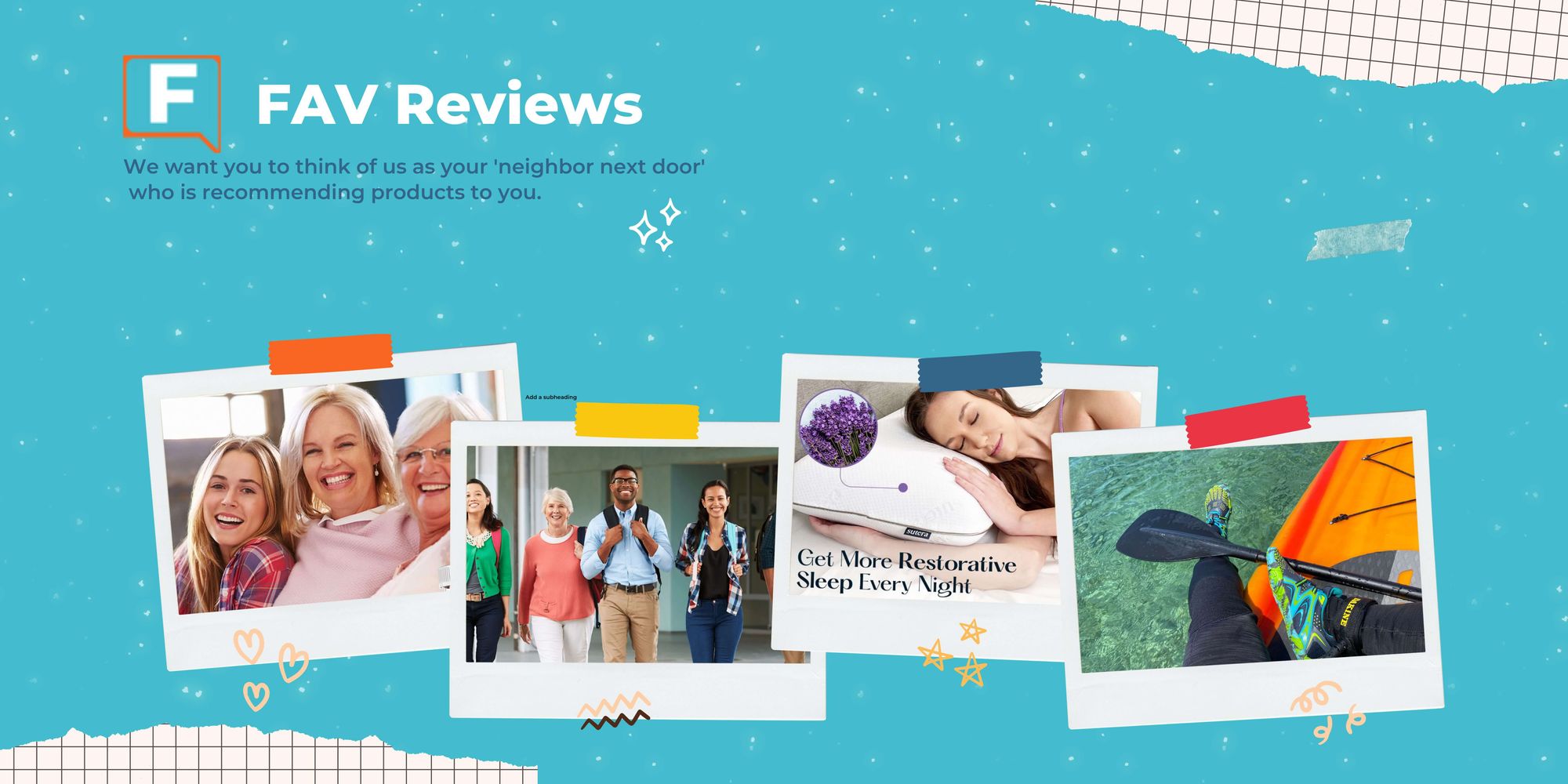 Want to see even more content about products for healthy lifestyles and outdoor enthusiasts?    Be sure to check out all of our FAV Reviews.
Do you love the outdoors as much as we do? Check out our other articles:
Or shop by the season:
Thank you for visiting us at Fav Reviews :)  Stop by again!  Better yet subscribe with the button on this page and never miss another thing.
---
Why Trust Us?
We hope you find your next favorite thing from FavReviews! We are a family friendly product review site.
Four Generation Family: As a four generation family, the breadth of products we consume and review as brand ambassadors is vast. But we can tell you, in general, in we love the outdoors, sports, staying active, living healthy and celebrating the changing seasons.
Trending Products: We also love finding new trending products and we are happy to pass along our research of new trending products to you. Follow us so you don't miss out on a thing! We send out cool emails with our latest reviews, and we will never sell or misuse your information.
Opinions Based on Use, Research and Reviews: Each product we write about is independently selected by our editors. All opinions in this article are our own, based on our own use of the product(s), or hours of research and reading reviews. We will never recommend something we wouldn't use ourselves in our own family.
Compensation: Yes, FavReviews may collect a share of sales or other compensation from the links on this page if you decide to buy something (that's how we stay in business). But, the product never costs you more, in fact in some cases, we hope we might help save you money based on our recommendations.
Reviews have been edited for length and clarity. Enjoy finding your next favorite thing!
Happy Shopping!
Your FavReviews Team
____________________________________________________
BEHIND the SCENES LOOK: If you'd like to learn how to start your own product review blog, with products that you love, check out our article How to Become a Brand Ambassador or visit LearnWriteLive.com There is room for all of us to provide better service to online shoppers. What's your passion?