One of my passions living near one of the Great Lakes, is marveling over the changing landscape.  Nearly daily, there is something new to discover, or enjoy with your eyes.  
That reminds me of a cruise my husband and I enjoyed in Alaska.  The captain took us into a glacier area and slowly turned the cruise ship in a 360 degree turn, most slowly so not to cause any sudden movement or glacier slides.   Over the announcement system he said, 'stay in place where you are, the ship will turn slowly and you will see the view from both sides'.   Then, it was his next statement that created a mental note in me that I've referenced often, 'put your cameras away, (we've got great images of this in the gift shop), enjoy this beautiful scenery with your eyes.'
So, with our Good Morning Monday Images that we share with you throughout the year, enjoy them and use them as our encouragement to get outdoors and enjoy the scenery with your eyes, wherever you are.    
If I've learned something over the years, it's that we take where we live for granted, often thinking it's nothing special.  We think that because we see our surroundings everyday.     We take photos of 'special occasions' or our travels, but we fail to take photos of the 'everyday things'.   Yet, it's those everyday interactions with people and things around you that will be the greatest lifelong memories.
So. I'm here to remind you to take a look around and appreciate the 'everyday' things.  Where you live is unique to someone else.  
So get outdoors and enjoy your everyday surroundings and enjoy the scenery with your eyes.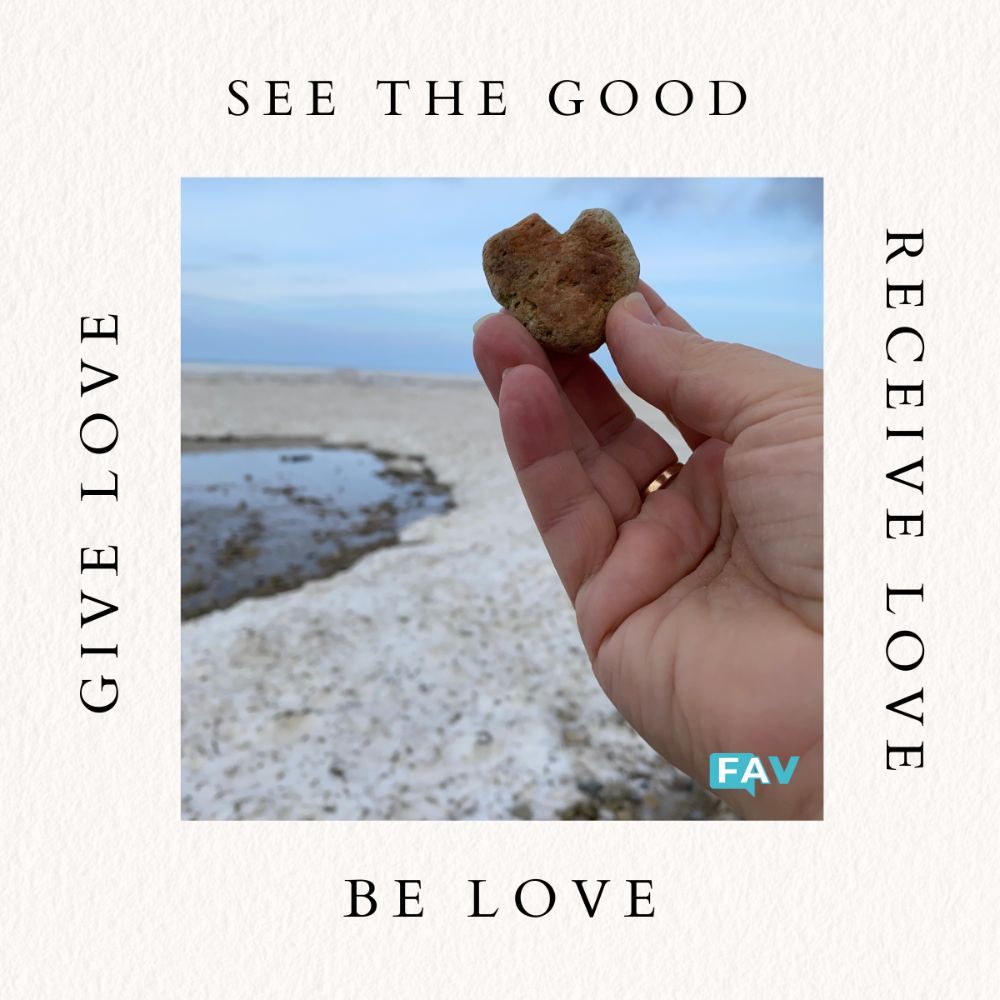 See The Good
When out for my morning walk lakeside today, I was casually looking for any new signs or symbols for this new year, 2023. . . and I came across this "HEART" stone. I share it with you here as a symbol and reminder we all can 'give love', 'receive love' and 'be love' if we attempt to always 'see the good'. My wish for you and me in 2023 - "See the Good".  
I wish you health, happiness and prosperity to you and your family in 2023.
Get outdoors and take in the scenery with your eyes this week!
Kindest Regards,
Deborah
Deborah Clarke, Editor-in-Chief, FavReviews.com