Retirement is a time to relax and enjoy life—but it doesn't have to be a time of complete idle. Most retirees find that they still want something to do.  
Most of us young retirees want to continue to use our experience and knowledge to benefit ourselves and others. .  . or we get excited about the thought of leaving what we did in our careers behind, to learn something new!
This is why the best advice for a happy retirement is to 'retire to' something, not 'from' something.  This means looking for an activity or job or learning experience that will bring you joy, fulfillment, and even some income.
After retiring from my corporate career, I knew I didn't want any more travel, planning events, meetings, or working for anyone else. I wanted something different. So, I began my search for the right fit— I was only 55, I wanted something I could 'retire to'—and thankfully, I found it!
Let me tell you about it.
---
Brand Ambassador Jobs:  They Don't Have to be Jobs at All!
My new venture was actually quite simple — I got back to my entrepreneurial roots.  I was clear in my mind, 'retiring to something' wouldn't be another 'job'.  It would be something I enjoyed, working the hours I want to work, surrounding myself with the kinds of people I like to be around .. and it would be something that gave me the satisfaction of working toward something ( a greater good for me and my family).
Today, I am a brand ambassador.
Brand Ambassador Meaning
Brand image is everything. A brand ambassador is someone paid to promote a company or product.  Think of all of the famous people who you see doing this every day.  People who get paid to be the 'face' or 'voice' of a company or product. This can be done through various activities such as attending events, giving speeches, sharing content online, and networking with other influencers.   As a brand spokesperson these brand ambassadors become the public face of the company creating relationships between their audience or following and the business.
But don't worry ... I'm not a famous person, and last thing I wanted was to become the public face or voice for anything ... you don't have to either (unless you want to).
You can become a Brand Ambassador by simply writing (or talking) about products and companies that you love online. Brands love ambassadors reviewing and promoting their products, word of mouth marketing is the best form of advertising for brands.  Think of how often you reference reviews online before you make a purchase.
What's a Brand Ambassador?
As a brand ambassador, I promote products through my blog posts and social media accounts. This allows me to get paid while promoting products that our family truly finds useful or interesting!
There's a good chance you landed on this article through my ambassador website, Fav Reviews, as one of our subscribers.   For sure, when you've searched Google for a product that you want to research to buy, you've come across a brand ambassador website (whether you realized it or not).
Help People Find What They are Looking For - Faster!
As brand ambassadors we help people find what they are looking for faster and with most of the research done for them.  It's a win-win-win for everyone.  It's a win for you, because you'll get a small commission if they click through and buy - it's a win for the customer because you made their search easier - and it's a win for the brand because they have you promoting their product.
Control Over Your Own Schedule
One of the best parts of being a brand ambassador is having control over my own schedule; since there are no meetings or commitments required of me during the day, it allows me plenty of time for learning and writing.  I also have free time to pursue other activities like gardening or reading books or going to our grandkids sporting events whenever I want.
Plus, since many companies offer recurring payments for promoting their products through affiliate programs or referral programs, it means one successful campaign could provide me with an ongoing stream of income well into my retirement!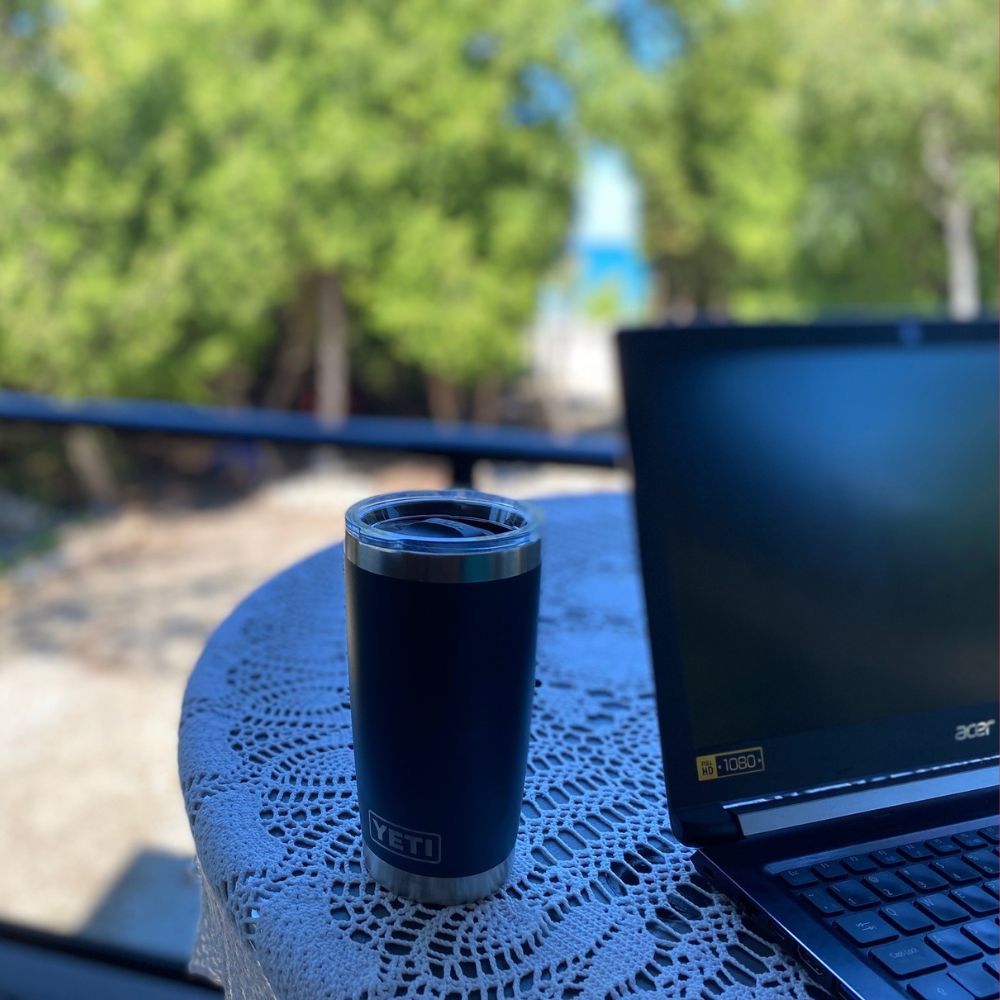 I love working from my outdoor deck in the warm weather months.  The beauty of working as a writer online is you can work from anywhere, anytime.
Retire Happy as a Brand Ambassador
I LOVE recurring passive income ... and low risk ... you too, right?
That's why if you've ever wanted to build a business for yourself but were scared off by the risk involved in entrepreneurship — or perhaps worried about investing too much money into starting your own business —I highly recommend exploring this particular brand ambassador opportunity!
You don't have to risk your retirement savings - I wouldn't, I'm an accountant by profession.
This AMBSDR training is one of the safest ways out there today for retirees who want to make some extra money without taking on too much risk; plus, with no prior experience needed and a low financial investment (just a one time small investment for access to the mentor and training ... for life!), it's easy enough for anyone who wants to give it a try.
---
How to Become a Brand Ambassador
Are you passionate about researching and discussing products?
Not only can you get paid to do something that interests you, but by becoming a brand ambassador, it also provides the opportunity for personal growth.  You will learn the latest technologies to help you with research, and writing online.
You'll have access to an amazing network of successful ambassadors (like me!) who are passionate about product research and friendly discussion; so whenever there's any questions or concerns on your end, help is always available!
If this sounds like something that suits your interest, watch this free webinar now to start crafting your own unique brand right away!
---
Why AMBSDR is the Best Ambassador Training!
Let me tell you in the eight years since I "retired" from my corporate career, where I was immersed in traditional marketing methods, I've dedicated my learning to online marketing and business models.  
I've spend tens of thousands of dollars on training (almost as much as my MBA) online.  Without a question, the AMBSDR training program has provided the most value over any other I've taken.
So who's the master mind behind the training to become a brand ambassador?  My mentor and coach, Chris Luck brand ambassador extraordinaire.
Chris has an 'over the shoulder' training style better than any other I've taken.  You will get to know him, his family and most brand ambassadors in our community are active supporting new members.  
It's fun connecting and interacting with other members of our community, from all over the world, in the program. Chris's AMBSDR certification program is straight forward and it is supported with weekly Live Stream training sessions with him.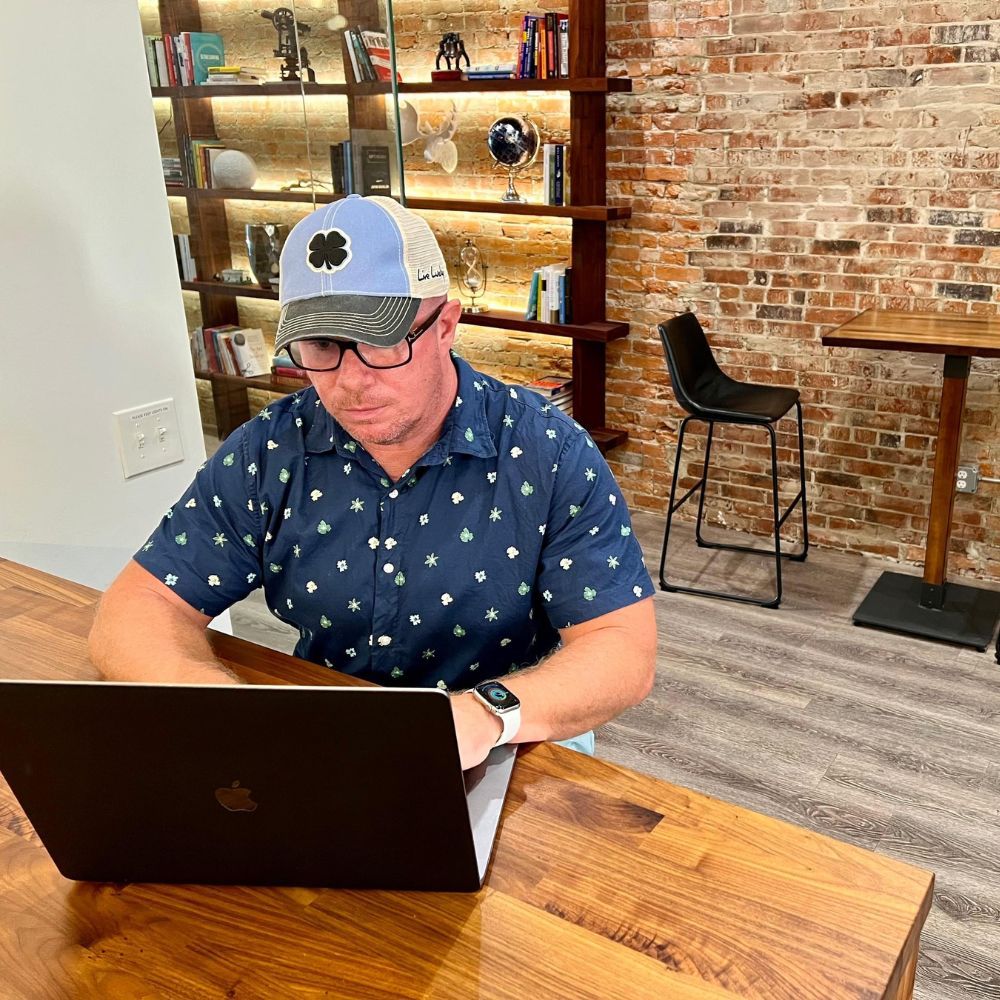 If you are willing to learn and will put in the work, you will be rewarded with Chris's expertise and ability to help you build something fantastic.  He doesn't hold anything back.
---
Still Curious About the Brands or Types of Companies?
Nearly any company or brand you can think of knows the value of having a brand ambassador to review and promote their products.    Here is a short list to give you some ideas:
Do you love clothes?  Consider becoming a clothing brand ambassador;
Love sports and clothing? Become a sportswear brand ambassador;
Is there a specific brand you'd like to feature? Sure! Become an American Eagle brand ambassador;
Do you love your pet? Consider becoming a dog brand ambassador;
Are you a foodie?  There are many food brand ambassador programs so it's easy to become a food brand ambassador;
Love Golf?  Becoming a golf brand ambassador is a niche opportunity;
Love Skiing?  You can become a ski brand ambassador;
Are you into skin care?  As a skincare brand ambassador so many doors will open for you! A skin care brand ambassador can become an influencer with one brand or review many brands;
Maybe it's make-up you love!  This training can connect you as a makeup brand ambassador program;
Are you a new parent? Or grandparent?  Become a baby brand ambassador;
Are you a hair stylist?  Become a hair brand ambassador ... pretty sure all of the professional brands you use as a stylist can be found online (the training shows you how to become a brand ambassador for the products you love, without even having to contacting the company!!);
Are you plus size and always searching for the best brands to represent?  Become a plus size brand ambassador;
Wig specialist?  Sure, become a brand ambassador for wigs;
Are you a toy fanatic? Become a Princess Polly brand ambassador;
Really ... there is no limit to the specific products, brands online or industries that you could represent as a brand ambassador with your own blog style website.
---
How Long Before I Will Start to Make Money?
This is a popular question ... I know you were thinking about it too.
I'm building my ambassador business for the long term.  This isn't a miracle 'overnight success' type of program.  It does take you putting in some work, and it will take a consistent effort over some time to start reaping financial rewards.
We like to think of it like planting seeds in a garden, you just start planting and keep planting and eventually you will reap the rewards of your harvest.
But, believe me, when commissions start to happen when you aren't looking, (in my case in the first few months of getting started), ... it feels good!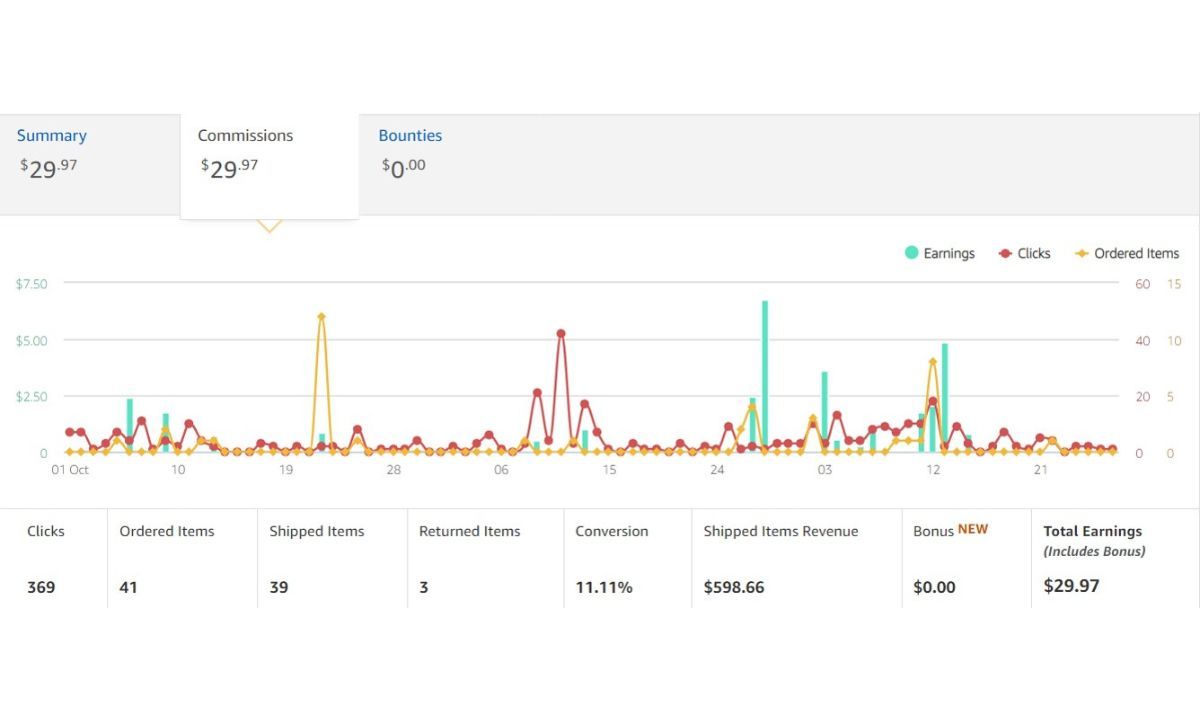 ---
Our AMBSDR Community is Strong
Keep in mind, at the time of writing most of us in the AMBSDR Community are still within our first year of completing the certification.  Most of us never had personal websites before.   But the community is strong, super helpful.  You will never feel alone.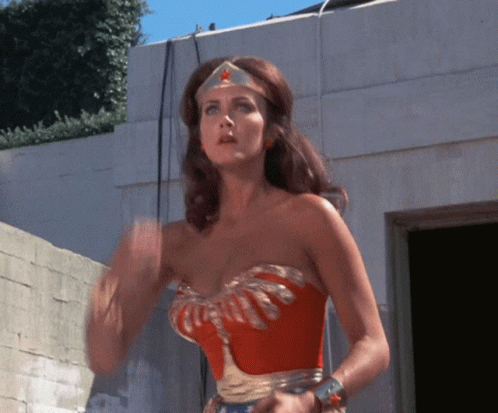 You don't have to just take my word for it - online reviews matter - see comments from my peers in the community.
---
Is the Marketplace Already Saturated with Brand Ambassadors?
No! Far from it.
Just consider Amazon alone, a glance at Amazon's best seller page will reveal just how many products are available in that one marketplace alone.
What I loved about this training from the start is learning how to write reviews that are found by potential customers organically, without having to pay for ads.  I love organic growth of every kind!
In our AMBSDR community, you'll find other ambassadors that have built blogs in your industry and they're likely targeting different keywords than you -- so no need to worry about saturation!
Chris offers clear instruction on how to set up social media platforms for maximum impact, as well as guidance on connecting with potential brand ambassadors.   He also continually posts an accelerated section of his site - filled with thousands of products and brands to consider writing about, proving there is still lots of opportunities!
Yes!  I Want to Know More About Becoming a Brand AMBSDR
---
Looking for Something to "Retire to"?
Talk About Your Favorite Brands Online and Get Paid With This Amazing Brand Ambassador Program
Retiring doesn't mean giving up on your dreams or aspirations; instead, consider using this time as your chance to explore new avenues and opportunities that excite you!
If what you're looking for is an activity that can help supplement your income while providing lots of freedom and flexibility in terms of scheduling… then becoming a brand advocate might be just what you need!
Don't wait another moment - brands need a good brand ambassador, start building your business now with this no-risk brand ambassador opportunity today, set your own hours, before long you'll be referring friends to join you.
Good luck!  Join us ... we'll be cheering for you to win too!
Deborah,
and Your friends at FavReviews.
Why Trust Us?
We hope you find your next favorite thing from FavReviews! We are a family friendly product review site.
Four Generation Family: As a four generation family, the breadth of products we consume and review as brand ambassadors is vast. But we can tell you, in general, in we love the outdoors, sports, staying active, living healthy and celebrating the changing seasons.
Trending Products: We also love finding new trending products and we are happy to pass along our research of new trending products to you. Follow us so you don't miss out on a thing! We send out cool emails with our latest reviews, and we will never sell or misuse your information.
Opinions Based on Use, Research and Reviews: Each product we write about is independently selected by our editors. All opinions in this article are our own, based on our own use of the product(s), or hours of research and reading reviews. We will never recommend something we wouldn't use ourselves in our own family.
Compensation: Yes, FavReviews may collect a share of sales or other compensation from the links on this page if you decide to buy something (that's how we stay in business). But, the product never costs you more, in fact in some cases, we hope we might help save you money based on our recommendations.
Reviews have been edited for length and clarity. Enjoy finding your next favorite thing! Happy Shopping! Your FavReviews Team