Once upon a sunny day by the glistening shores, a family gathered for an unforgettable adventure. The children's eyes sparkled with excitement as they beheld the colorful world of paddleboarding. With laughter echoing in the air, they embarked on a quest to find the best kids' paddle board. Join us as we dive into this enchanting tale, exploring the wonders of family fun on the water and discovering the top choices that will make your little ones' paddleboarding dreams come true.
Get ready to create cherished memories and embark on thrilling aquatic escapades that will forever hold a special place in your family's heart. This is a story of shared joy, boundless imagination, and the perfect paddleboard that will ignite a passion for adventure in the hearts of your children.
Okay, that might have sounded just a tad too much. But the point still stands - paddle boarding could be an enjoyable activity for everyone in the family. Just don't give a child an adult board though. We've rounded up three amazing kids' paddle boards in this guide.
We trust that you'll find your next favorite item from the list we've researched for you below. All of these products have been hand-picked by our editors and we won't recommend something we wouldn't use in our own family. Some may even be items that we already use! We may receive a small compensation if you decide to buy something (that's how we keep the lights on). Some reviews have been edited for length and clarity. Have fun searching for your next fav product!
Editors Note: Some of my favorite memories with my grandkids, will forever be times I've spent out on the water with them on our paddle boards. So rewarding (for me anyway, lol). I wish you the same opportunities to enjoy paddleboard adventures with family and friends.
---
Our 3 FAV Kids Inflatable Paddle Boards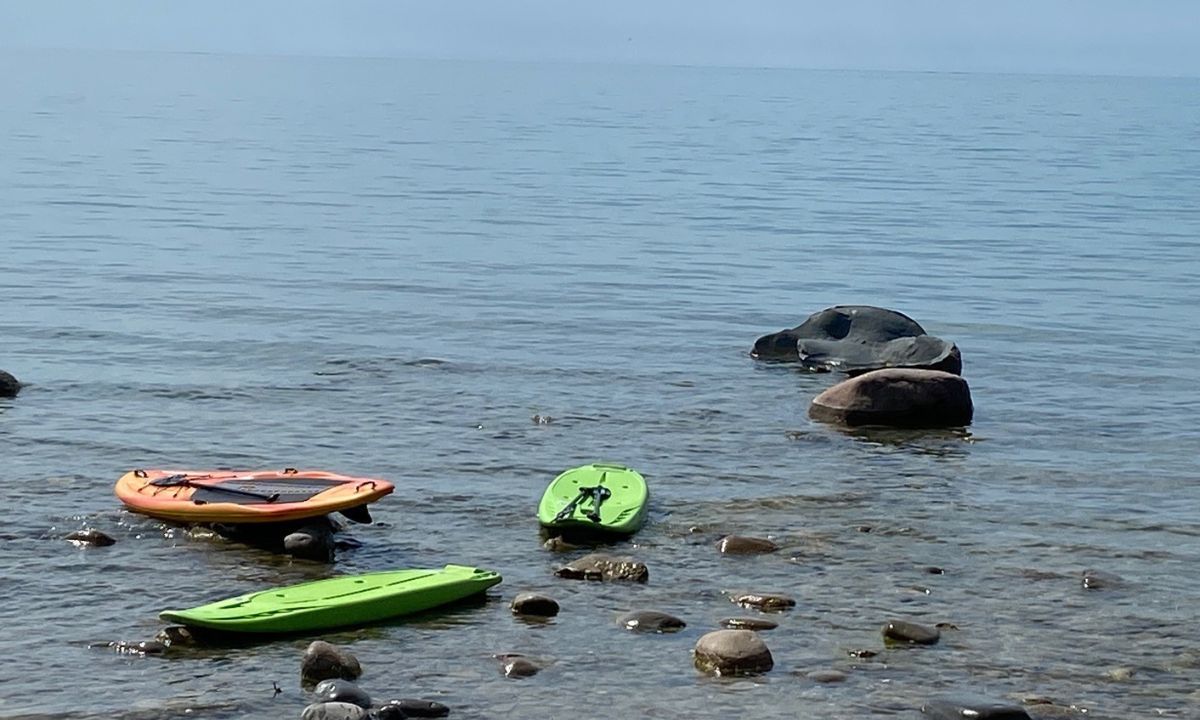 Get ready to embark on exciting water adventures with your little ones, as we explore the features, benefits, and why these paddle boards are perfect for young paddlers. Whether your kids are beginners or seasoned adventurers, our reviews will help you make an informed decision and ensure unforgettable moments on the water. Join us as we dive into the world of kids' inflatable paddle boards and discover the favorites that will make your family's paddleboarding experiences truly remarkable.
WHY IT'S ONE OF OUR FAVS
If you're looking for an exceptional paddle board that will take your kids' water adventures to the next level, look no further than the YASKA Kids Inflatable Stand-Up Paddle Board with Accessories. This remarkable board is a true game-changer, offering a range of features that will make every paddling experience unforgettable.
To sweeten the deal, this paddle board comes as a complete kit. It includes not only the board itself but also an adjustable paddle, a removable travel fin, an ankle leash, an easy-carry backpack, and additional accessories like wrenches. With everything you need in one package, you can hit the water right away and embark on thrilling explorations.
It's not a fiberglass paddle, it's a plastic one instead. But that's actually pretty good because kids don't have to be as gentle with it.
Investing in the YASKA Kids Inflatable Stand-Up Paddle Board means investing in endless fun, unforgettable memories, and a deep love for outdoor adventures. Watch your child's face light up with joy as they glide through the water, developing confidence and a passion for the great outdoors. Don't miss out on this opportunity to create cherished moments and provide your kids with an experience they'll treasure for a lifetime.
FAV FEATURES
First and foremost, let's talk about stability. As a parent, ensuring your child's safety is paramount, and this paddle board delivers on that front. With its versatile all-rounder design, it offers outstanding stability, perfect for beginners and families. Say goodbye to wobbly rides and hello to confident paddling as your little ones explore the water with ease.
Durability is a key factor when it comes to investing in a paddle board, and the YASKA board exceeds expectations. Crafted from Korean-strength DWF material, this board is built to withstand the rigors of active water play. The additional PVC layer along the board rails enhances its durability, providing peace of mind that it will endure countless thrilling adventures.
Portability is another highlight of this board. Thanks to its inflatable design, it can be easily inflated and deflated for hassle-free storage and transportation. Take it on family vacations, pack it in the car, or bring it along on camping trips - it's the perfect companion for on-the-go fun. No need to worry about cumbersome equipment or limited space!
Balance is crucial for a smooth and enjoyable paddling experience, and the YASKA Kids Inflatable Stand-Up Paddle Board delivers exactly that. Its extra width allows for excellent balance, enabling your child to paddle with confidence. Measuring 9 feet long, 30 inches wide, and 4 inches thick, it offers a spacious platform for endless water adventures.
---
WHY IT'S ONE OF OUR FAVS
The Waterkids 8ft 'Stingray' Inflatable Paddle Board & Accessories is the perfect choice for young adventurers who are ready to dive into the exciting world of paddleboarding. Designed specifically with kids in mind, this exceptional package is a must-have for parents looking to ignite their child's love for water sports.
What sets the Waterkids Stingray apart is its incredible suitability for kids. With an ideal length of 8ft, this paddleboard offers optimal stability and maneuverability, ensuring a safe and enjoyable experience for your child. The Stingray's extra width provides superior balance, making it easier for kids to stand up and paddle with confidence. The deck pad is smooth and has a diamond pattern for traction.
As a parent, you'll have peace of mind knowing that your child can explore the water with utmost stability and security.
Invest in the Waterkids 8ft 'Stingray' Inflatable Paddle Board SUP & Accessory and open the doors to a world of water adventures for your child. Let them experience the joy of paddling, exploring, and embracing the beauty of nature. With its kid-friendly design, durable construction, comprehensive package, and visually appealing aesthetics, the Stingray is the perfect paddleboard to spark your child's passion for water sports. Give your child the gift of unforgettable memories on the water with a Waterkids paddleboard.
FAV FEATURES
Waterkids knows how to make a durable board, and it shows in the construction of the Stingray. Crafted with premium materials, this paddleboard is built to withstand the rigors of enthusiastic young paddlers. Its superior strength ensures that it can handle the bumps, scrapes, and occasional tumbles that come with the territory. Rest assured that the Stingray will be a reliable companion for your child's water adventures.
One of the standout features of the Waterkids Stingray is its exceptional package. It includes everything your child needs to get started right away. From the Stingray kids paddle board itself to the adjustable SUP paddle, coil ankle leash, dual-action high-pressure pump with a gauge, and convenient travel bag, this package has it all. Waterkids understands the importance of convenience and delivers a comprehensive solution, saving you time and effort in finding the right accessories.
Not only does the Waterkids Stingray excel in functionality, but it also captivates with its visually appealing design. The vibrant Ocean Blue color combined with Bamboo accents creates a stylish and eye-catching board that your child will love to show off. It's not just a paddleboard; it's a statement piece that will make your child feel confident and excited about hitting the water.
---
WHY IT'S ONE OF OUR FAVS
The Freein Kids SUP is an absolute game-changer when it comes to introducing children to the world of stand-up paddleboarding. Designed specifically for kids aged 6-8, this inflatable paddle board is the perfect companion for unforgettable summer adventures with the whole family.
Just a friendly reminder though, it's for smaller children only. Anything above 175 pounds and it simply won't do its thing.
FAV FEATURES
One of the standout features of the Freein Kids SUP is its impeccable construction. Made with strong drop stitch material, this board can be inflated up to an impressive 27 psi, ensuring optimal stability and performance on the water. Despite its incredible durability, it weighs in at a mere 12.5 lbs (5.7 kg), making it incredibly lightweight and easy for smaller kids' to handle.
Inflation is a breeze thanks to the included double-action pump. Parents can effortlessly inflate the board manually up to 12 psi in just 3 minutes, or take advantage of the additional electric pump adapter for even more convenience. No more waiting around - the water adventures can begin in no time!
Transporting the Freein Kids SUP is a breeze too, thanks to the spacious backpack that can accommodate not only the paddle board, but also the pump, removable fins, electric pump adapter, and patch repair kit too. Everything fits neatly and securely, ready for your next outdoor excursion.
Give your children the gift of endless fun and excitement with the Freein 7'8"/8'/9' Inflatable Kids SUP. It's time to create unforgettable memories on the water and watch your little ones develop their love for paddleboarding. Don't miss out on this exceptional opportunity for family bonding and adventure.
---
What Is the Difference Between a Kid and Adult Paddle Board?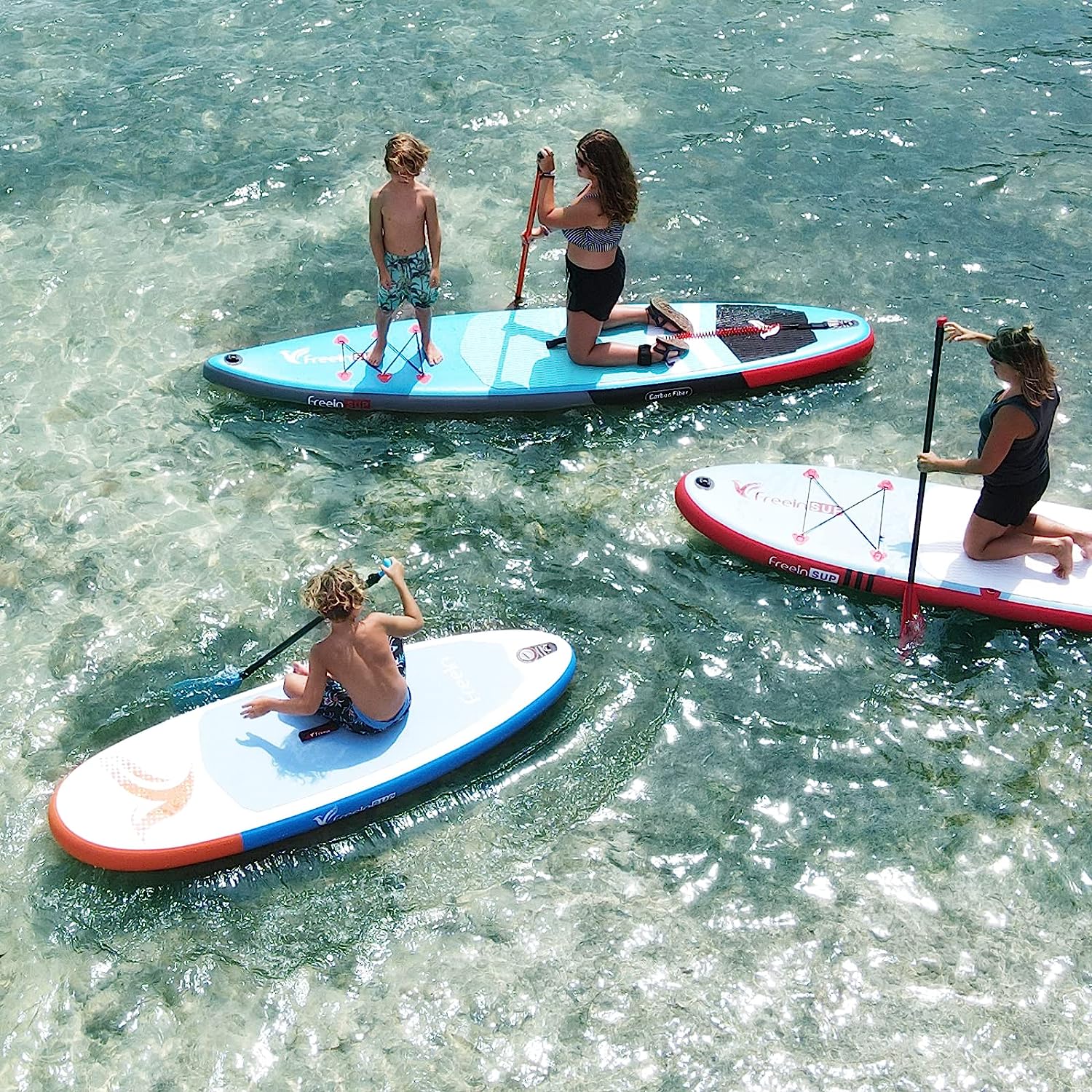 When it comes to paddle boards, there are some differences between the ones made for kids and the ones made for adults. Let me explain:
First, most kids boards are smaller in size compared to adult paddle boards. They are shorter, narrower, and thinner. This is because kids are smaller and lighter than adults, so they need a board that is the right size for them. A smaller board makes it easier for kids to handle and control the water. It also helps them feel more stable and balanced while standing on the board.
Second, kid's paddle boards often have special designs and colors that are fun and exciting. They may have pictures of animals, cool patterns, or even their favorite cartoon characters! These designs make the paddle board more appealing and enjoyable for kids. It's like having a personalized board that matches their personality and style.
So, to sum it up, kid's paddle boards are smaller and designed specifically for children. They are easier to handle and control in the water, and they have fun and colorful designs. With a kid's paddle board, you can have a great time paddling on the water just like the grown-ups do!
---
Buying Guide: How to Choose a Children's SUP
Choosing a children's SUP (Stand-Up Paddle Board) can be an exciting adventure! It's important to find the perfect paddle board that suits your needs and makes your paddleboarding experience safe and enjoyable.
Important factors when choosing a kid's paddle board
Here are some things to consider when choosing a children's SUP:
Size: The size of the paddle board is crucial. You want a board that is the right length, width, and thickness for your child. A smaller board, such as a 7'8" or 8', is usually a good choice for a children's paddle board. It should be easy for your child to maneuver and control the water.
Weight Capacity: Check the weight capacity of the paddle board. It tells you how much weight the board can support. Make sure the board can safely carry your child's weight, plus any additional gear they might have with them.
Stability: Look for a paddle board with good stability. You want a board that your child can stand on comfortably without wobbling too much. Stability is important to help your child feel confident and balanced while paddling.
Material: Consider the material the paddle board is made of. Inflatable paddle boards are popular for children because they are lightweight and easy to transport. They are usually made of durable materials like nylon or PVC, which can withstand bumps and scrapes.
Accessories: Check if the paddle board comes with any accessories. Some paddle boards may include a paddle, pump, fins, or a backpack for easy storage and transport. These accessories can make your paddleboarding experience more convenient and enjoyable.
Safety: Always prioritize safety when choosing a paddle board for your child. Look for features like non-slip deck pads, grab handles and leash attachment points. These features help ensure your child's safety while they're out on the water.
Reviews and Recommendations: Don't forget to read reviews and get recommendations from other parents or paddleboarding enthusiasts. Their experiences and insights can help you make an informed decision.
---
Kids Paddle Board Tips
Remember, it's essential to choose a paddle board that fits your child's size, skill level, and preferences. By considering these factors, you can find the perfect children's SUP and embark on exciting paddleboarding adventures together!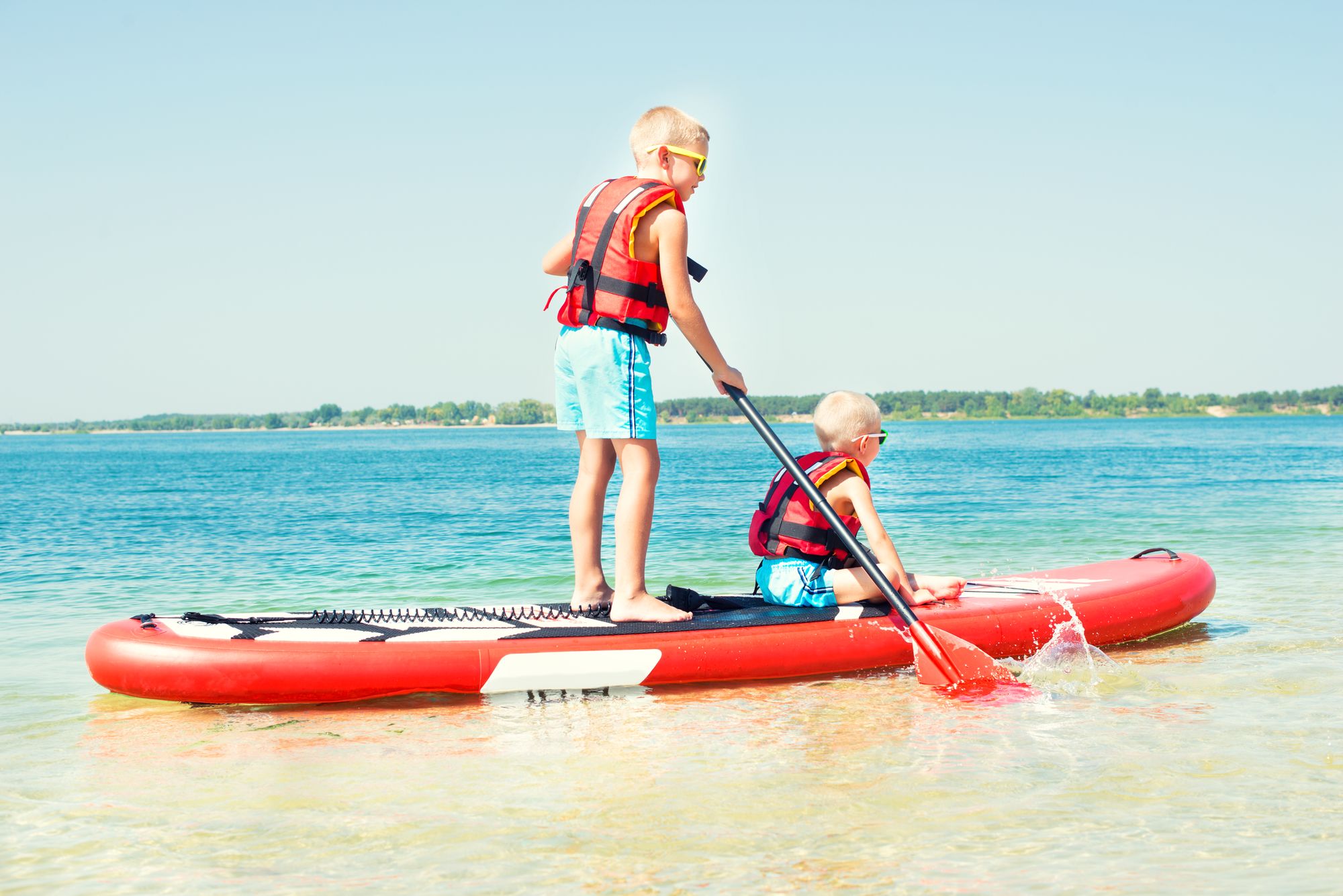 Paddleboarding with kids can be an incredibly fun and memorable experience. It's a fantastic way to bond as a family while enjoying the great outdoors. To ensure a smooth and enjoyable adventure, here are some tips to keep in mind:
Choose the Right Gear: When paddleboarding with kids, make sure to use equipment specifically designed for them. Opt for smaller and lighter paddleboards that are easier for kids to handle. Look for inflatable paddleboards with wide and stable designs to provide better balance and prevent tipping over. Additionally, ensure that everyone wears properly fitting personal flotation devices (PFDs) for safety.
Find Calm and Shallow Waters: Start your paddleboarding journey in calm and shallow waters, such as lakes, calm rivers, or sheltered bays. These areas offer a more relaxed environment and minimize the impact of waves and currents. Look for locations with sandy bottoms or gentle slopes, which are ideal for kids to safely enter and exit the water.
Teach Paddleboarding Techniques: Before hitting the water, take some time to teach your kids the basics of paddleboarding. Show them how to properly hold and use the paddle, maintaining balance on the board, and how to fall off and get back on the board safely. Encourage them to practice paddling in a kneeling position first to build confidence before standing up.
Make Safety a Priority: Safety should always be a top priority when paddleboarding with kids. Besides wearing PFDs, ensure that they understand basic water safety rules, such as staying close to the shore, keeping an eye out for other watercraft, and avoiding strong currents or crowded areas. It's also important to apply sunscreen generously, wear protective clothing, and bring plenty of water to stay hydrated.
Embrace the Fun: Paddleboarding with kids is all about having fun! Encourage them to explore the surroundings, spot wildlife, and play games while on the water. You can create scavenger hunts, challenge each other to races, or simply enjoy the tranquility of nature together. The more you make it an enjoyable experience, the more they'll want to come back for more paddleboarding adventures.
Remember, paddleboarding with kids is an opportunity to create lasting memories and foster a love for outdoor activities. By following these tips, you'll ensure a safe and exciting paddleboarding experience that your family will cherish for years to come. So grab your boards, hit the water, and embark on an unforgettable journey with your little ones!
---
Health Benefits of Paddleboarding for Kids
In a world buzzing with screens and sedentary lifestyles, there is a majestic sport that offers a refreshing escape—a sport that beckons kids to embark on an exciting aquatic adventure while reaping a treasure trove of health benefits. Ladies and gentlemen welcome to the world of paddleboarding!
Beyond its sheer thrill, paddleboarding gifts young adventurers with an array of physical and mental rewards that make it a truly magnificent pursuit.
Join me as we dive into the waves of knowledge and explore the captivating health benefits of paddleboarding for kids.
Enhances Physical Fitness
Picture this: gliding atop the shimmering water, legs engaged, core activated, and arms propelling through each stroke. Paddleboarding is a complete body workout that ignites muscles from head to toe. As kids balance on their boards, their leg muscles engage to maintain stability, strengthening their quads, hamstrings, and calves. Meanwhile, the rhythmic paddling motion works wonders for their upper body, sculpting their arms, shoulders, and back. By embracing paddleboarding, kids effortlessly elevate their cardiovascular endurance and overall fitness levels.
Boosts Balance and Coordination
In the realm of paddleboarding, balance is key. With every gentle sway of the board, kids instinctively adapt and find their equilibrium. The constant adjustments and micro-movements required to stay afloat foster exceptional balance and coordination skills. As they navigate the ever-changing waters, their bodies learn to adapt to subtle shifts, improving their proprioception—the sense of body position and movement. This newfound mastery over balance not only enhances performance in paddleboarding but also carries over to various other physical activities and sports.
Nurtures Mental Well-being
Beyond its physical rewards, paddleboarding is a balm for the soul. As kids embrace the serenity of the open water, they immerse themselves in a tranquil environment that nurtures mental well-being. The rhythmic strokes of the paddle, the gentle lapping of the water, and the panoramic views of nature create a soothing ambiance that melts away stress and anxiety. Paddleboarding grants young adventurers an opportunity to connect with nature, fostering mindfulness and a sense of inner calm. Moreover, the sense of accomplishment and joy derived from mastering new skills on the water boosts self-confidence and nurtures a positive mindset.
Provides Vitamin D and Fresh Air
In a world where screens reign supreme, paddleboarding presents a delightful escape into the great outdoors. Basking in the warm embrace of the sun, kids soak up the all-important vitamin D, essential for bone health and overall well-being. With each breath of fresh air, their lungs expand, inviting the invigorating benefits of nature. Stepping away from technology and embracing the great outdoors not only rejuvenates the body but also invigorates the mind and nourishes the spirit.
As the waves gently retreat, we bid farewell to the realm of paddleboarding, a realm where health and adventure coexist in perfect harmony. Through its awe-inspiring blend of physical fitness, mental well-being, and communion with nature, paddleboarding opens a world of endless possibilities for young enthusiasts. So, dear readers, let us embrace the paddle, seize the board, and embark on a remarkable journey of health and discovery. May the tides of paddleboarding carry our young souls to boundless horizons of well-being and joy.
Note: In the event that your soon-to-be younger paddlers don't want to come paddle boarding, we hope you can convince them with the key points mentioned.
---
How to Teach Kids to Stand Up Paddleboard:
Younger children often need more guidance. In this part of the guide, we'll cover how to teach kids to stand up on a paddle board. But first a word, please let them have only the best kids sup board. If you start paddle boarding with an adult-sized board, no matter if it's a solid board or a very stable board, it's not going to be optimal. So, the first step is to get your young paddler a children's board that is appropriate for their weight and height.
With that out of the way, let's get right to it.
Start with Safety
Before dipping toes into the crystal-clear waters of paddleboarding, let us first ensure the safety of our young riders. Equip them with properly fitted personal flotation devices (PFDs) to ensure buoyancy and peace of mind. More on this on a later section.
Teach them the importance of wearing a leash, which tethers them to the board, preventing unintended drifts and ensuring their safety on the water. Educate them about water safety rules, such as staying within designated areas and being aware of their surroundings. By prioritizing safety, we set the foundation for a worry-free and enjoyable paddleboarding experience.
Embrace the Basics
To embark on a paddleboarding adventure, young learners must first familiarize themselves with the basics. Begin on land, introducing them to the paddle, showing them how to hold it correctly, and explaining the proper hand placement on the shaft. Teach them the art of balance by finding their center of gravity, and demonstrate how to stand, ensuring their feet are hip-width apart for stability. Encourage them to practice bending their knees, maintaining a low and stable stance. These fundamental skills will serve as their compass on the water, guiding them through every paddling journey.
Conquer the Calm Waters
Once the groundwork is laid, it's time to venture onto the water. Start in calm, shallow waters, free from strong currents and obstacles. Encourage your young paddlers to kneel on the board, providing them with a lower center of gravity for increased stability. Teach them to paddle while in the kneeling position, engaging their core and using smooth, controlled strokes. Gradually progress to standing, encouraging them to find their balance and rise confidently on the board. Remind them to maintain a relaxed posture, distribute their weight evenly, and keep their eyes focused ahead, embracing the rhythm of the water.
Foster Patience and Encourage Exploration
Paddleboarding is not just about gliding on the water; it's an invitation to explore the wonders that unfold beneath and around us. Encourage your young adventurers to embrace curiosity, to marvel at the beauty of nature, and paddle to their heart's content. Foster patience as they navigate the learning curve, reminding them that mastery takes time and practice. Celebrate their progress and accomplishments, no matter how small, nurturing their love for paddleboarding and igniting the flame of lifelong adventure.
---
Must-Have High-Quality Accessories for Kids' Paddleboarding
When it comes to kids' paddleboarding, having the right accessories can enhance their safety, comfort, and overall experience on the water. Here are some things that should accompany a kids board whenever you go out outdoors.
Personal Flotation Device (PFD): A properly fitting childrens life jacket (PFD) is an essential safety accessory for kids. Look for a PFD specifically designed for children that provide proper buoyancy and allow for ease of movement. Ensure that it is U.S. Coast Guard-approved and fits snugly on your child.
Adjustable Paddle: A paddle designed for kids is crucial for their comfort and efficiency while paddling. Look for an adjustable paddle made from lightweight and durable materials. An adjustable paddle for children should be sized to suit your child's height and allow for easy handling and maneuverability.
Leash: A leash is an important safety accessory that keeps your child connected to their paddleboard. Opt for a SUP leg leash for children that is specifically designed for kids and provides a secure attachment to the board. This ensures that the paddleboard stays within reach and minimizes the risk of drifting away in case of a fall.
Sun Protection: Protecting your child from the sun's harmful rays is crucial during paddleboarding adventures. Equip them with a wide-brimmed hat, sunglasses with UV protection, and waterproof sunscreen with a high SPF. Consider clothing options that offer UPF (Ultraviolet Protection Factor) to shield their skin from excessive sun exposure.
Waterproof Bag or Dry Bag: Keeping belongings safe and dry is essential while paddleboarding. Invest in a waterproof bag or dry bag to store essentials like snacks, water, a phone, and any other small items your child may need during their adventure. Look for a bag with secure closures and straps for easy attachment to the paddleboard.
Also, a kayak seat might also be important especially if you're going to paddle board for long distances. Sometimes a product can come with a kayak conversion kit.
Remember, safety should always be the top priority when paddleboarding with kids. By equipping them with these high-quality accessories, you can ensure their comfort, protection, and enjoyment on the water.
---
FAQs for the Best Kids SUPs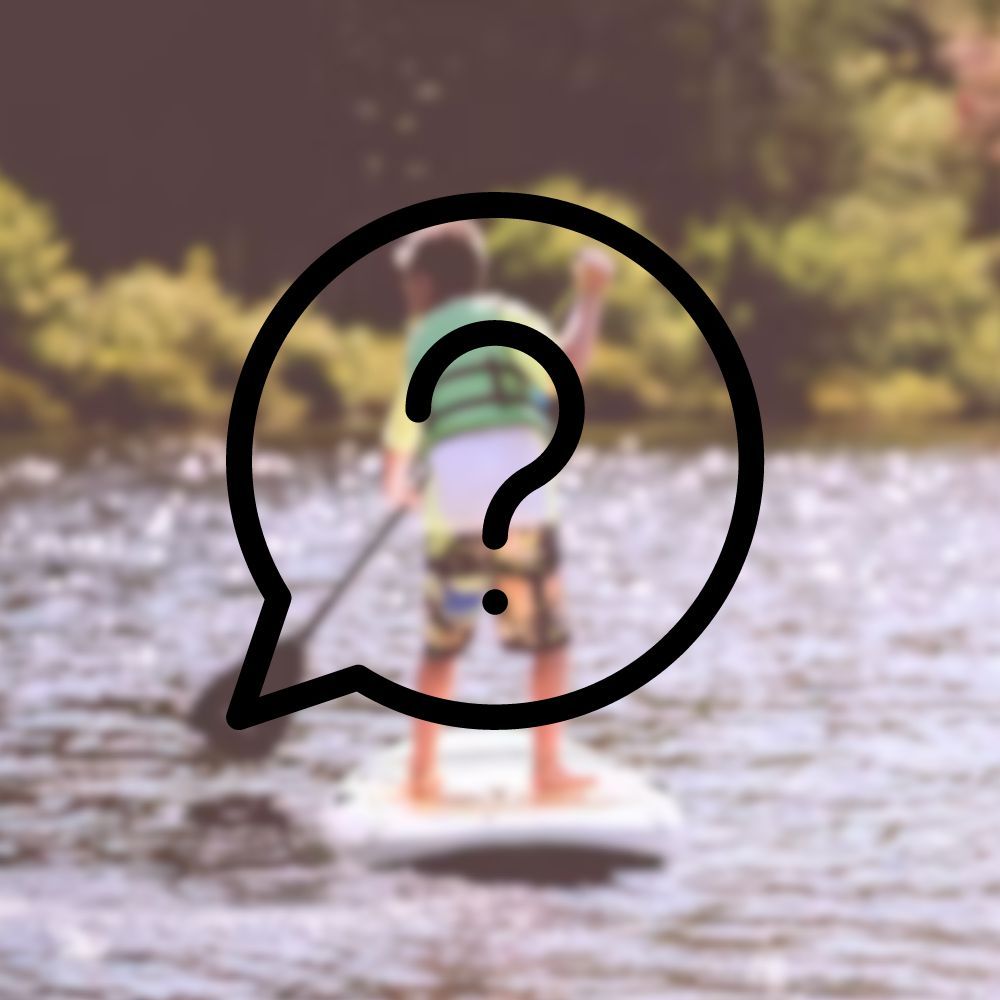 What age can kids stand up paddleboard?
Kids can start stand-up paddleboarding as early as 4 or 5 years old, depending on their comfort level and swimming abilities. It's important to gauge their readiness by considering their physical coordination, balance, and ability to follow instructions. Younger kids may prefer to paddle while kneeling or sitting on the board until they gain more confidence to stand up.
Do kids need a smaller paddleboard?
Yes, kids generally need smaller paddleboards that are proportionate to their size and weight. Paddleboards designed specifically for kids are typically shorter, narrower, and lighter than adult boards. These smaller boards are easier for kids to maneuver and control, allowing them to paddle with more comfort and stability. Choosing the right size paddleboard for your child ensures a better experience and enhances their enjoyment on the water.
Is paddleboarding safe for kids?
Paddleboarding can be safe for kids as long as proper safety measures are taken. Kids should always wear properly fitting personal flotation devices (PFDs) while paddleboarding. It's important to choose calm and shallow waters to minimize risks, and kids should be supervised by adults or experienced paddlers at all times. Teaching kids about water safety, paddleboarding techniques, and how to react in case of an emergency is crucial. With the right precautions and supervision, paddleboarding can be a safe and enjoyable activity for kids.
How do you size a kid's paddleboard?
To size a kid's paddleboard, consider their weight, height, and skill level. A general guideline is to choose a paddle board that is about 8 to 10 feet long and 26 to 30 inches wide for younger and lighter kids. As they grow and gain more experience, you can gradually transition to slightly longer and wider boards. It's important to ensure that the paddleboard provides enough stability and buoyancy for your child's weight and skill level. Consulting with a paddleboard expert or rental shop can also help you find the right size board for your child.
How do I choose a paddleboard for beginners?
When choosing a paddleboard for junior paddlers, consider factors such as stability, maneuverability, and ease of use. Look for wider and more stable paddleboards, typically between 10 to 12 feet long and 30 to 34 inches wide. These boards provide better stability and balance, making it easier for beginners to paddle and maintain their balance. Inflatable paddleboards are a popular choice for beginners due to their portability, durability, and forgiving nature.
Additionally, consider the weight capacity of the board to ensure it can accommodate the weight of the paddler and any additional gear. Trying out different paddleboards or seeking advice from experienced paddlers can help you make an informed decision when choosing a paddleboard for beginners.
Also, we have a great guide that discusses the best beginner adult boards that you might want to check out.
Is a thinner board better?
When it comes to inflatable SUPs for kids, the thickness of the board is an important consideration, but it's not necessarily about being thinner or thicker. The ideal thickness of a kids' inflatable SUP depends on various factors, including the child's weight, skill level, and intended use.
Generally, inflatable SUPs for kids are designed to be slightly thinner compared to adult boards. This is because children are lighter and require less volume to achieve proper buoyancy and stability on the water. Thinner boards can be easier for kids to paddle and maneuver, especially if they have smaller frames and less upper body strength.
Are Nautical Kids Inflatable Boards good?
Yup, they are pretty good. They're made by IRocker, a notable ISUP manufacturer. Our team hasn't had the chance to personally review the nautical kids sup but we think that they're up there when it comes to the best paddle boards for kids.
---
Adventurous Kids Love Paddling in the Great Outdoors
There you have it, folks! Inflatable standup paddleboards or iSUPs are the perfect solution for adventurous kids who love to explore the waters.
Lightweight, easy to carry, and incredibly durable, these inflatable paddleboards offer a thrilling experience that will keep them entertained for hours on end.
Not only are they convenient and practical, but they also provide a fun and exciting way for kids to enjoy the great outdoors. And with their customizable features and endless possibilities, the possibilities for adventure are virtually endless.
So, whether you're planning a family outing or looking to get your kids into standup paddling, iSUPs are an excellent choice that will leave them feeling confident, accomplished, and fulfilled.
Give it a try and watch their faces light up with excitement!
Happy Paddling.
Your Fav Reviews Team
P.S. - You may also enjoy reading about these other water sports products for kids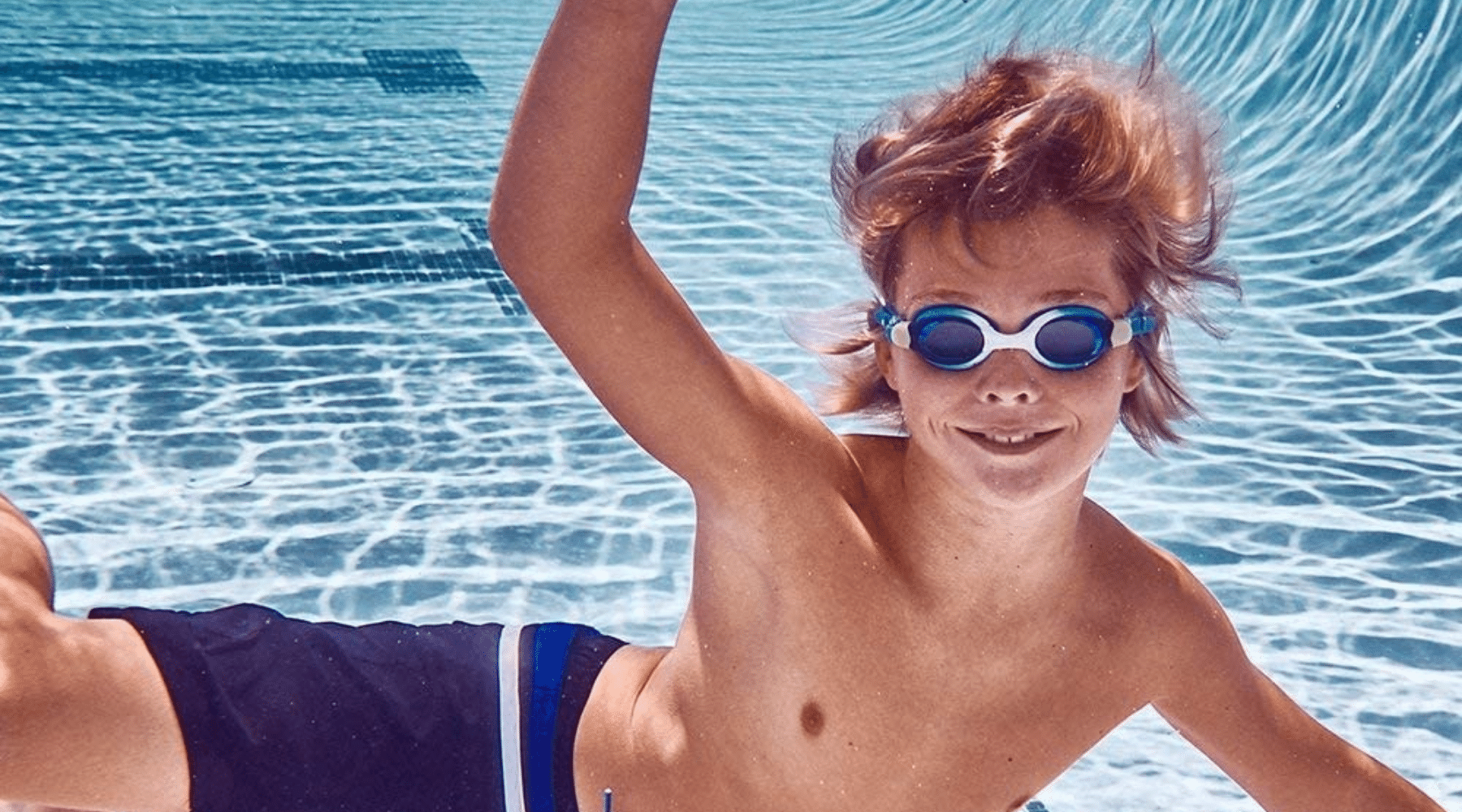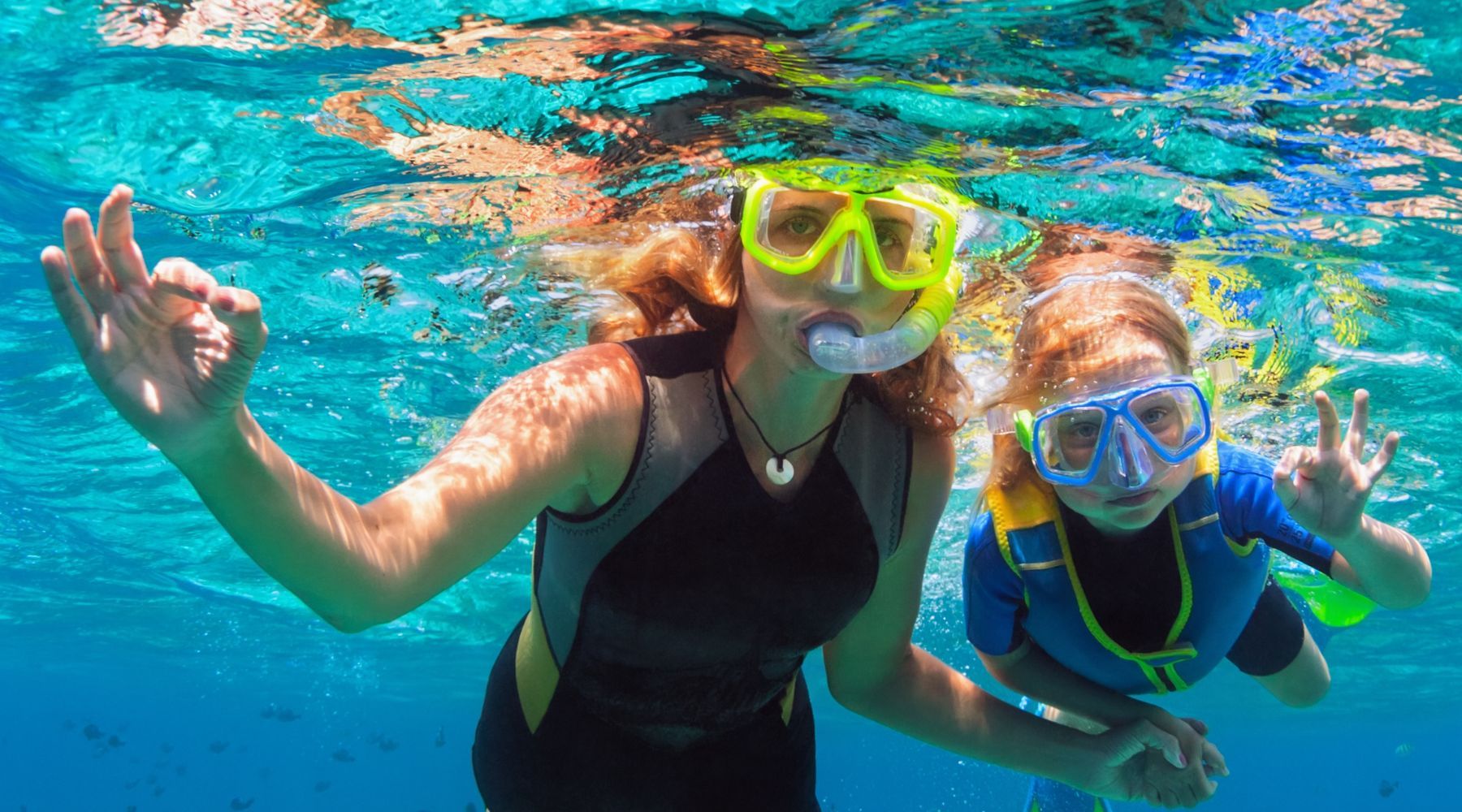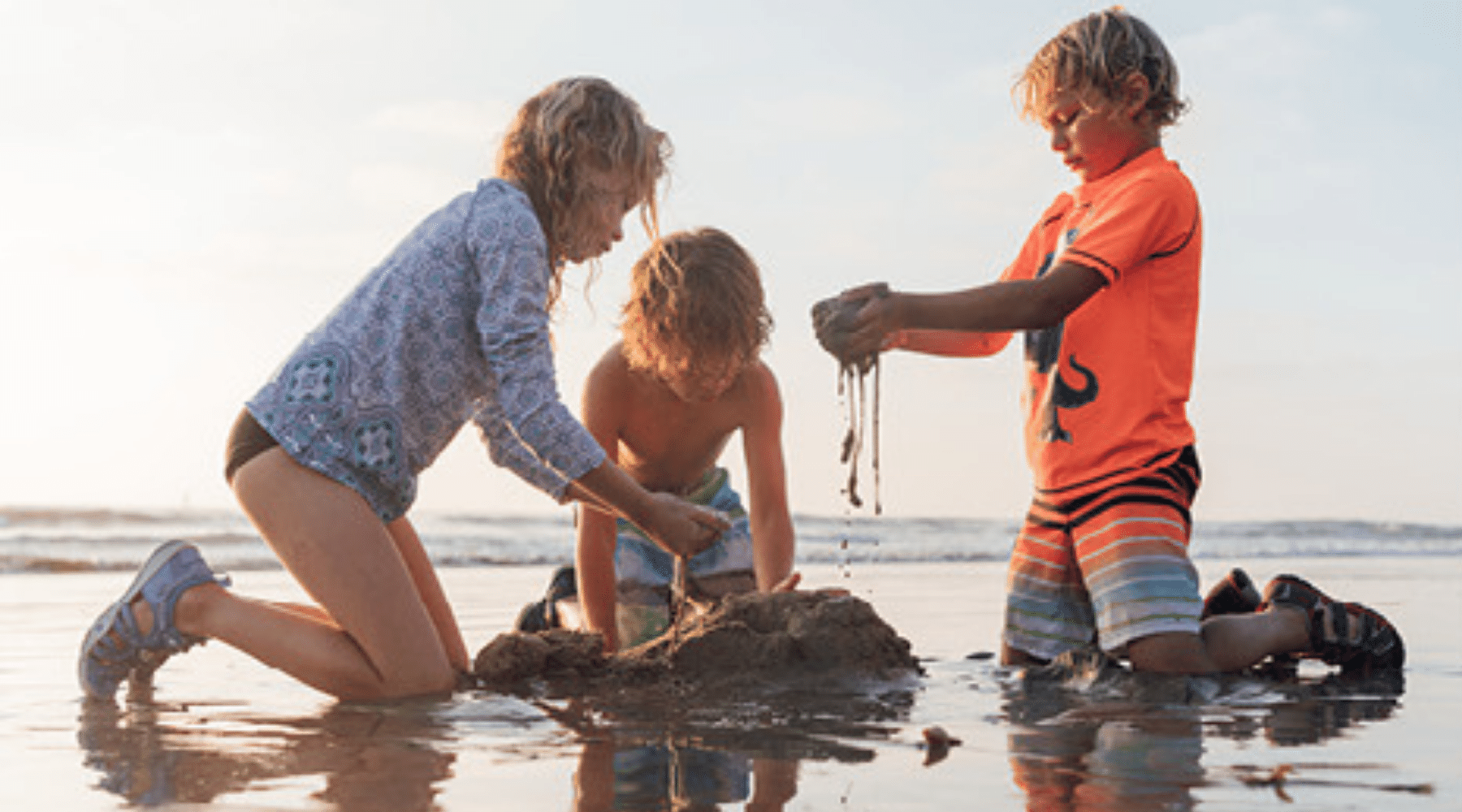 ---
Do You Enjoy the Outdoors as Much as We Do?
If you like to listen while walking or relaxing outdoors like we do, you can get lots of great music with Amazon Prime Music or 2 FREE Audiobooks from Audible Plus!
I love learning and I never give myself enough time to read books, so I love listening to a great book or motivating myself with great songs when out for my daily walks.
Plus, if you want to take advantage of 2-day shipping, get a free 30-day trial of Amazon Prime. ( I used to think free shipping was the biggest benefit of Amazon Prime, but have you seen how many new movies have been added to Amazon Prime lately?) PLUS, did you know if you receive qualifying government assistance like SNAP or Medicaid, and others you can save even more with Prime Access.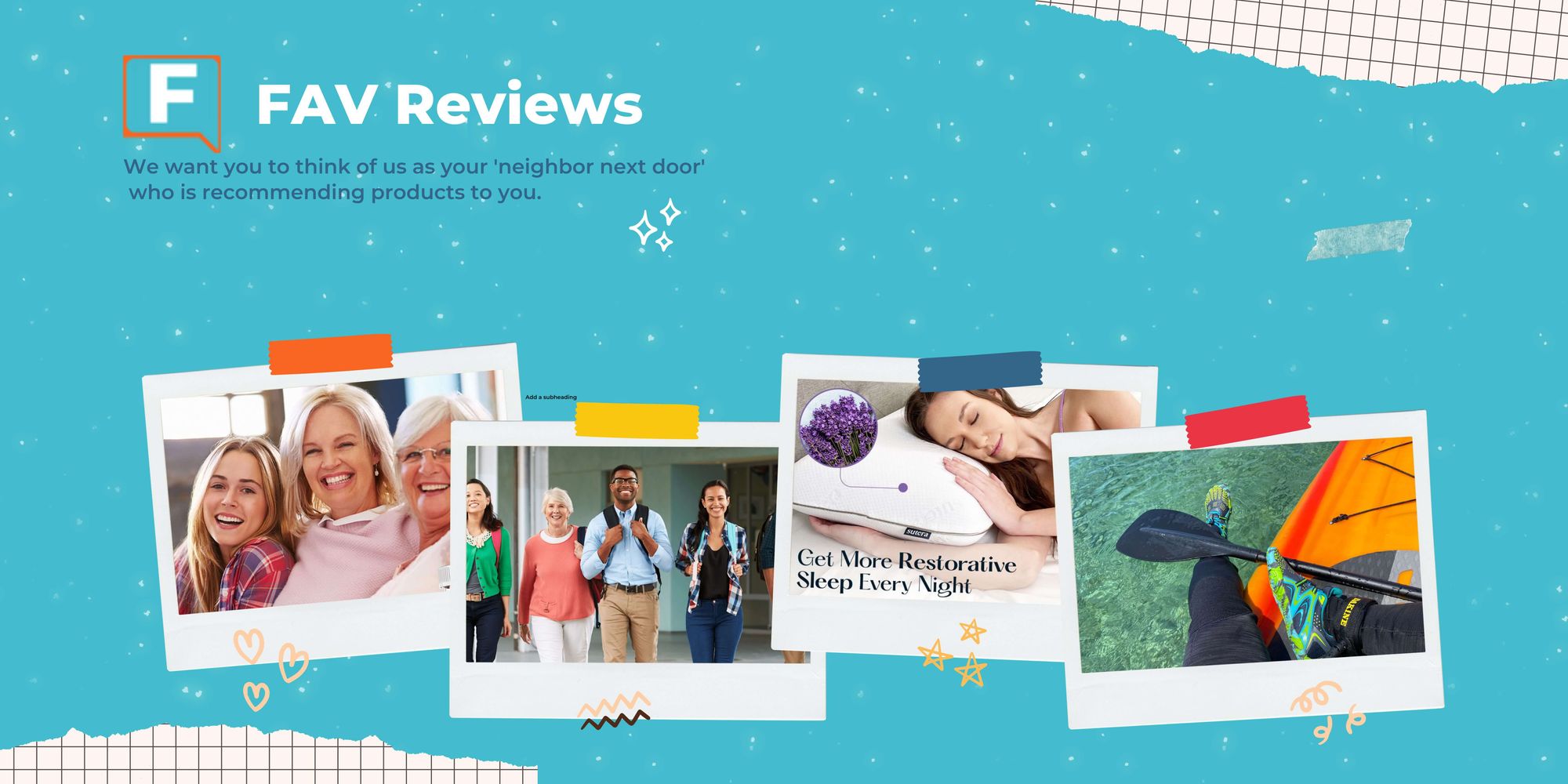 Want to see even more content about products for healthy lifestyles and outdoor enthusiasts? Be sure to check out all of our FAV Reviews.
Do you love the outdoors as much as we do? Check out our other articles:
Or shop by the season:
Thank you for visiting us at Fav Reviews :) Stop by again! Better yet subscribe with the button on this page and never miss another thing.
---