Hammocks are one of the most versatile pieces of camping gear around. In the summer, they're great for lounging in the shade or taking a nap in the park. In the winter, they can be a cozy refuge from the cold.
With a few simple tips, you can make your hammock even more comfortable in the winter months.
💡
Quick Read: FavReviews is a family friendly product review site. We also write quick read checklists and tips like this one, so you can get the information you need quickly without a lot of searching. In exchange we need you to know we may collect a share of sales or other compensation from the links on this page if you decide to buy something (that's how we stay in business). But, the product never costs you more, in fact in some cases, we hope we might help save you money based on our recommendations. PS - if you would like to follow us, we will send our articles to you by email. Sign up on our home page https://FavReviews.com
Here are Five of Our Favorite Tips for Sleeping in a Hammock This Winter
Layer Up
The first step to staying warm in a hammock is to layer up. Wear long johns or thermal underwear beneath your regular clothes to trap heat next to your body.
On top, dress in layers that you can easily adjust as the temperature changes. A wool sweater or down vest are good options for the upper body, and wool or fleece pants work well for the lower body.
Wool and synthetic fabrics are good choices because they insulate even when wet. Cotton, on the other hand, absorbs moisture and loses its insulating properties when it gets wet.
You might also like to layer up with a sleeping bag liner, see our review: Best Sleeping Bag Liner to Keep you Warm and Cozy.
Use an Insulated Hammock or Add an Underquilt or Hammock Cocoon
Most hammocks on the market are made from nylon or polyester fabric, which don't insulate well on their own. So you have two basic options to stay warmer in a hammock in the winter:
ONE: To stay warm, look for a winter specific hammock with an integrated insulation layer such as synthetic fill or down.
ALTERNATIVELY, you can use a regular nylon hammock (this is Amazon's best-seller for year round hammocks); and purchase either:
an underquilt for cold weather designed specifically for hammocks like the Wise Owl Outfitters Hammock Underquilt for Camping Hammock. This underquilt attaches to the bottom of your hammock and provides an extra layer of insulation between you and the cold air.
an insulated hammock cocoon that fully encases the hammock.  It works similar to a sleeping bag, but it goes around the whole hammock.
Hang Your Hammock Low
Another way to stay warm in a hammock is to hang it lower to the ground than you normally would. This reduces how much air circulates underneath you, trapping heat close to your body. If you have a two-person hammock, this is especially easy to do since you can simply scoot down lower in the hammock before getting in. If you're using a solo hammock, you'll need to adjust your hanging technique accordingly. The best way to do this is with a "burrito method" where you fold the fabric in half lengthwise before getting in so there's less air circulation underneath you.
Use a Sleeping Pad and/or Hot Water Bottle
A sleeping pad isn't just for comfort—it also provides insulation between you and the cold ground (or air). If you don't have an insulated hammock, placing a sleeping pad inside your regular hammock will help keep you warm by trapping heat next to your body. Just be sure to pick a sleeping pad that's wide enough so it doesn't bunch up underneath you while you sleep—you want it to lay flat so there's continuous contact with your entire body.
Alternatively,  consider packing a hot water bottle to snuggle in with you.  Just be sure you have some sort of ventilation in case you over heat.  
Invest in a Good Hammock Sleeping Bag
A good hammock sleeping bag will go a long way towards keeping you warm at night.  Look for one that is designed for hammocks, is rated for cold weather and has a cozy liner.  You may like our review: "Sleep Under the Stars in a Hammock Sleeping Bag"
BONUS TIP: Make Some Hot Cocoa (Or Tea) Before Bedtime
This one's more about comfort than anything else but hot cocoa (or tea) always makes crawling into bed feel cozier—even if that bed is suspended from two trees!
Not only will it help take the chill off but having something warm to drink will also help relax your muscles and prepare your body for sleep. Just be careful not to spill!
Winter Sleeping in a Hammock can be Comfortable
With a little bit of planning, sleeping in a hammock can be just as comfortable in winter as it is in summertime! By layering up, using an insulated hammock (or sleeping pad), hanging low, and enjoying some hot cocoa before bedtime, you'll be sure to stay cozy all night long—no matter how cold it gets outside!
If you are in the market for a good hammock sleeping bag, we have a review article "Sleep Under the Stars in a Hammock Sleeping Bag", with a buyers guide that you will interest you.
You might also like some of our other articles for outdoorsy families ...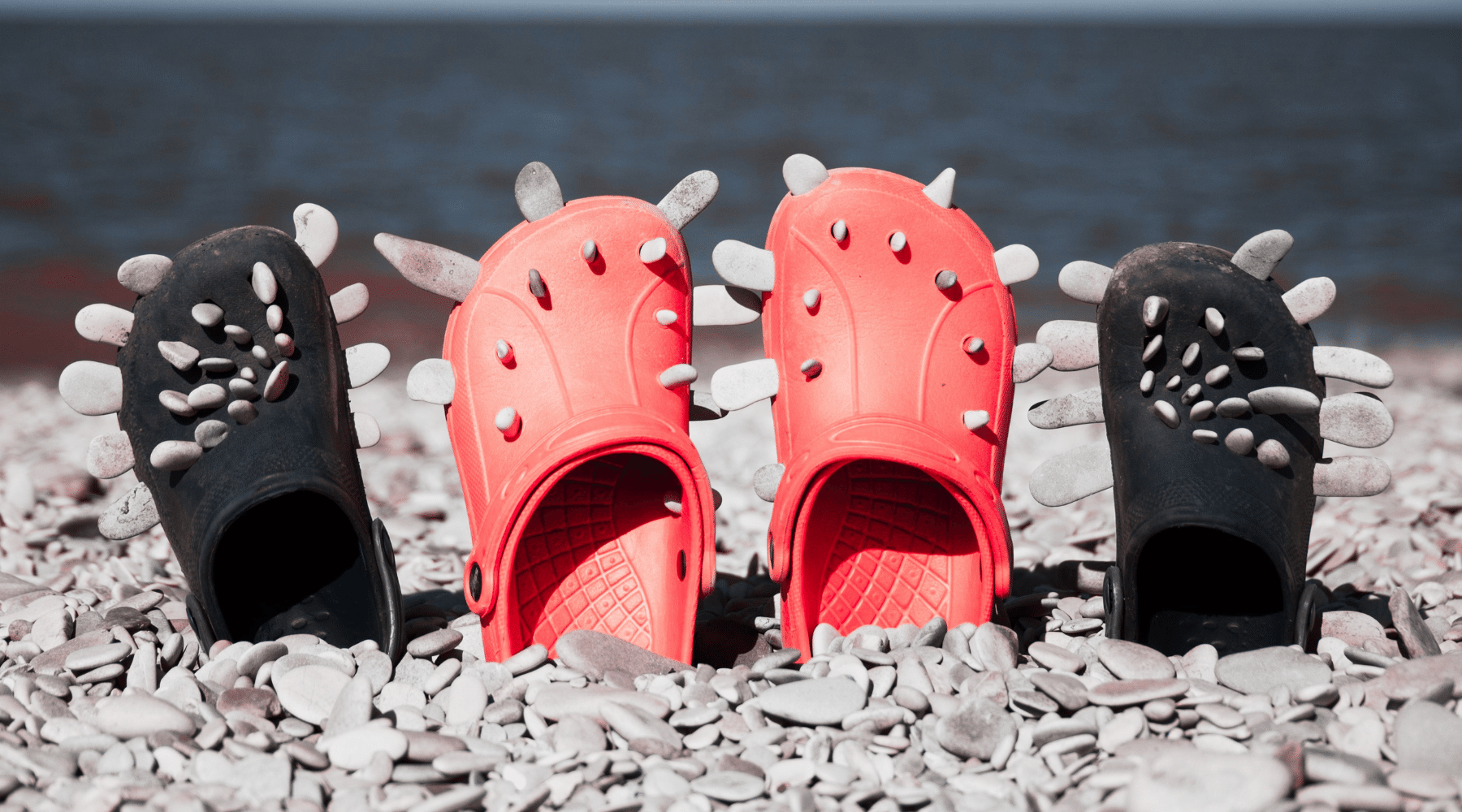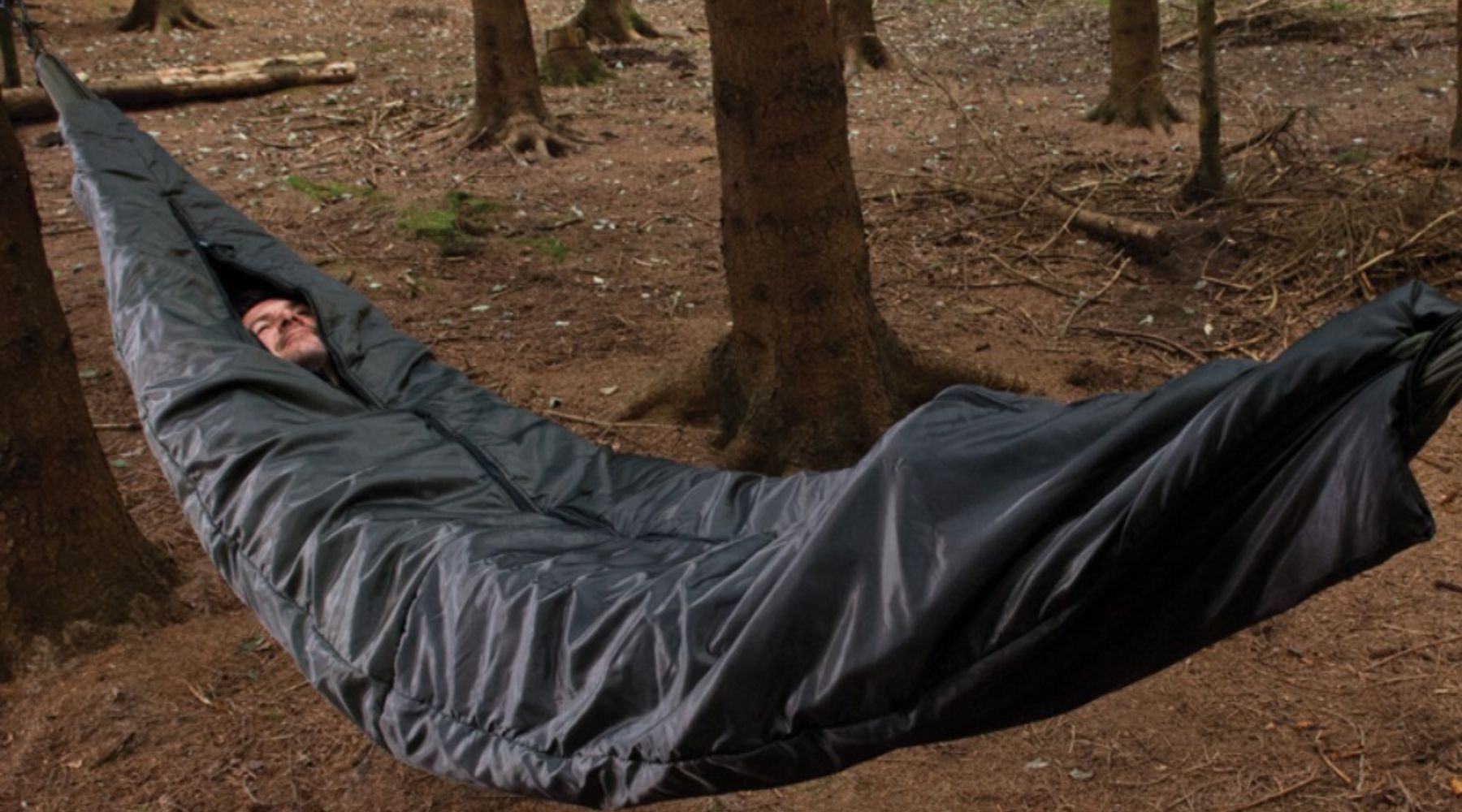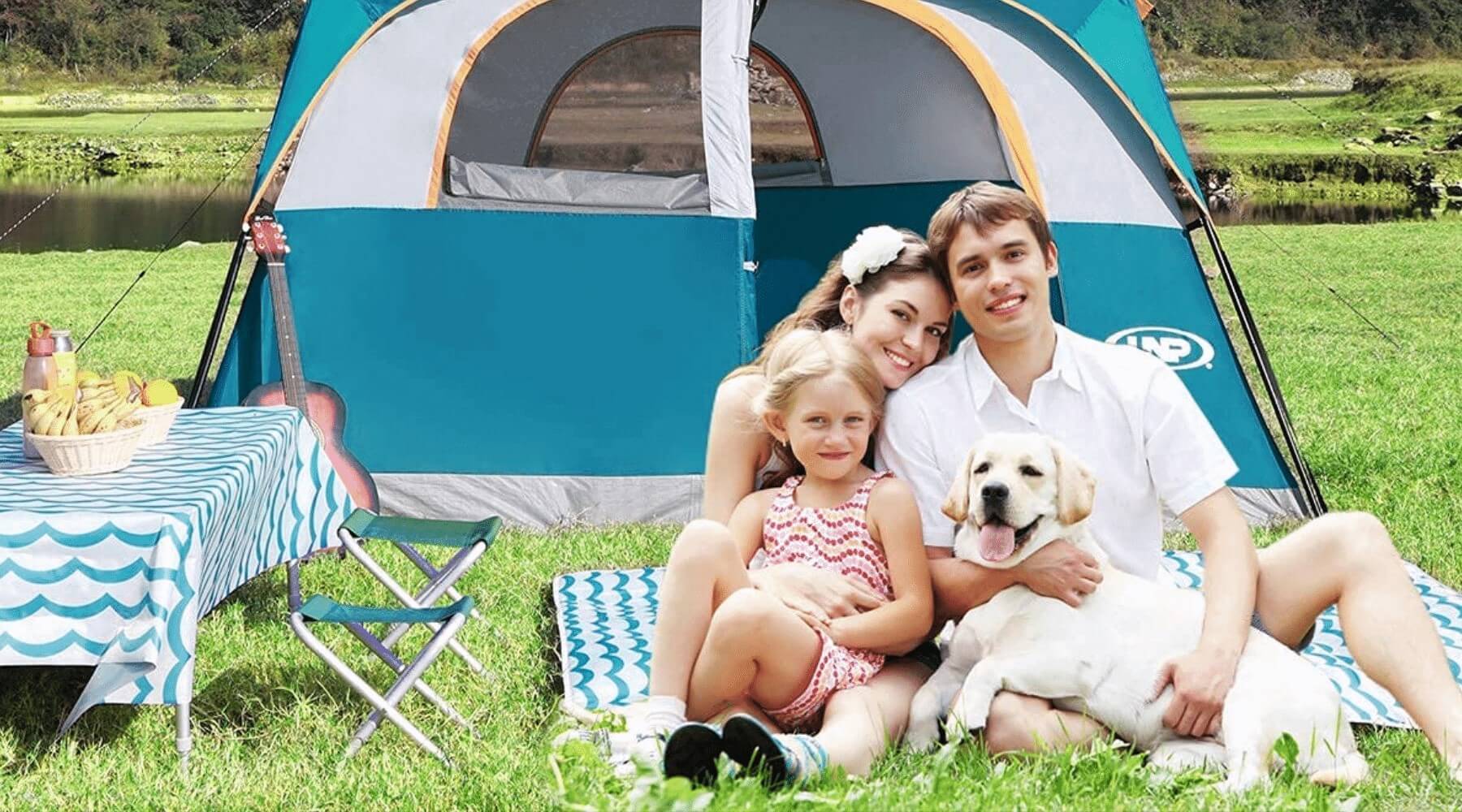 Do You Enjoy the Outdoors as Much as We Do?
If you like to listen while walking or relaxing outdoors like we do, you can get lots of great music with Amazon Prime Music or 2 FREE Audiobooks from Audible Plus!
I love learning and I never give myself enough time to read books, so I love listening to a great book or motivating myself with great songs when out for my daily walks.
Plus, if you want to take advantage of 2-day shipping, get a free 30-day trial of Amazon Prime. ( I used to think free shipping was the biggest benefit of Amazon Prime, but have you seen how many new movies have been added to Amazon Prime lately?)  PLUS, did you know if you receive qualifying government assistance like SNAP or Medicaid, and others you can save even more with Prime Access.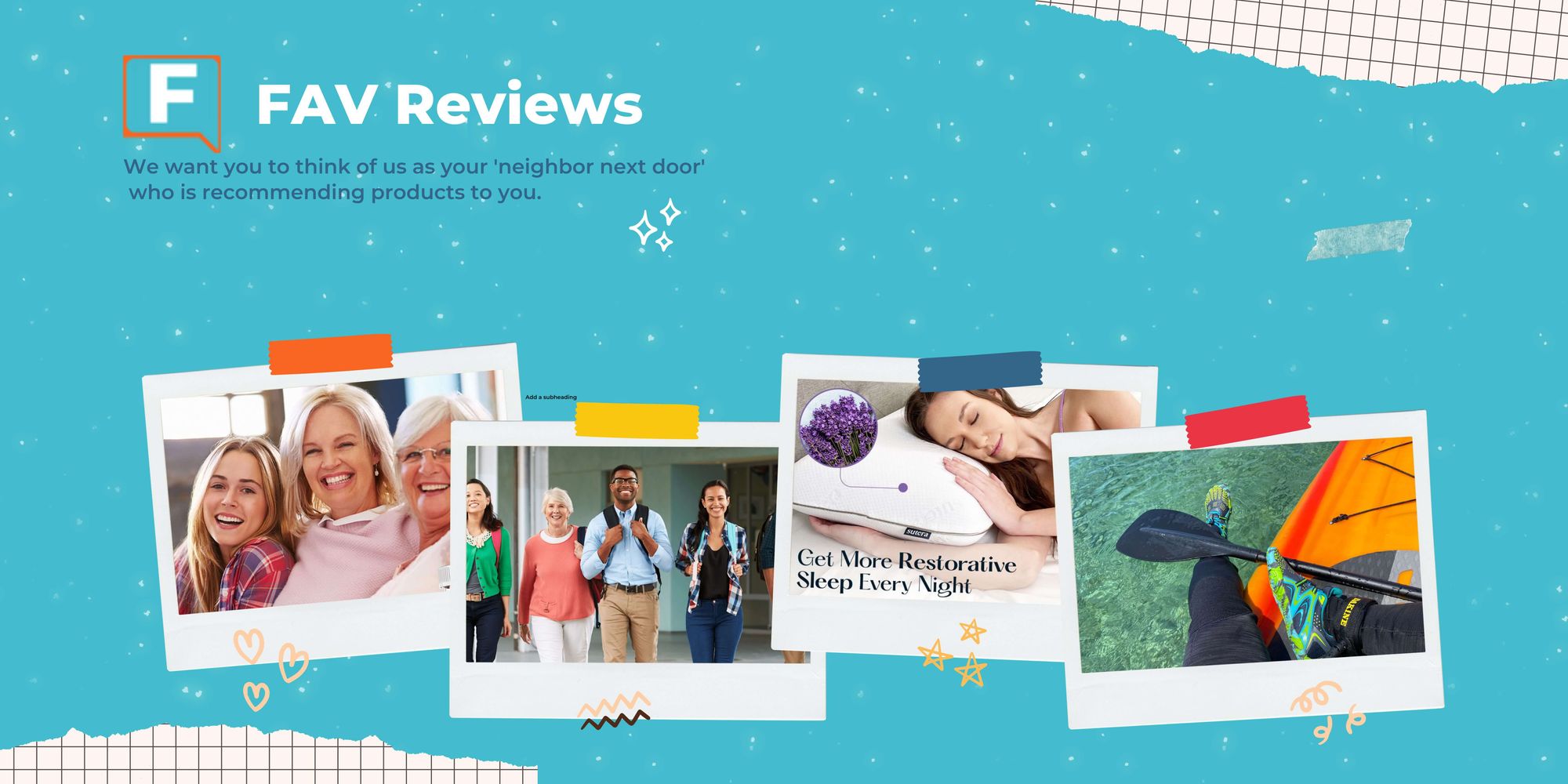 Want to see even more content about products for healthy lifestyles and outdoor enthusiasts?    Be sure to check out all of our FAV Reviews.
Do you love the outdoors as much as we do? Check out our other articles:
Or shop by the season:
Thank you for visiting us at Fav Reviews :)  Stop by again!  Better yet subscribe with the button on this page and never miss another thing.
---
Why Trust Us?
We hope you find your next favorite thing from FavReviews! We are a family friendly product review site.
Four Generation Family: As a four generation family, the breadth of products we consume and review as brand ambassadors is vast. But we can tell you, in general, in we love the outdoors, sports, staying active, living healthy and celebrating the changing seasons.
Trending Products: We also love finding new trending products and we are happy to pass along our research of new trending products to you. Follow us so you don't miss out on a thing! We send out cool emails with our latest reviews, and we will never sell or misuse your information.
Opinions Based on Use, Research and Reviews: Each product we write about is independently selected by our editors. All opinions in this article are our own, based on our own use of the product(s), or hours of research and reading reviews. We will never recommend something we wouldn't use ourselves in our own family.
Compensation: Yes, FavReviews may collect a share of sales or other compensation from the links on this page if you decide to buy something (that's how we stay in business). But, the product never costs you more, in fact in some cases, we hope we might help save you money based on our recommendations.
Reviews have been edited for length and clarity. Enjoy finding your next favorite thing!
Happy Shopping!
Your FavReviews Team
____________________________________________________
BEHIND the SCENES LOOK: If you'd like to learn how to start your own product review blog, with products that you love, check out our article How to Become a Brand Ambassador or visit LearnWriteLive.com There is room for all of us to provide better service to online shoppers. What's your passion?