Take in the beauty around you today.  
Listen ... ah, the quiet is so good for our souls.
If the 'quiet' isn't good for you today, take a step outside and listen.  What do you hear?  Today we heard waves in the lake, some birds sang us a song ... and we heard quiet.  
It was a beautiful Monday Morning Walk this morning indeed on this 23Jan23
Leading me to today's Good Morning Monday Image and Quote:
SMALL STEPS YIELD BIG RESULTS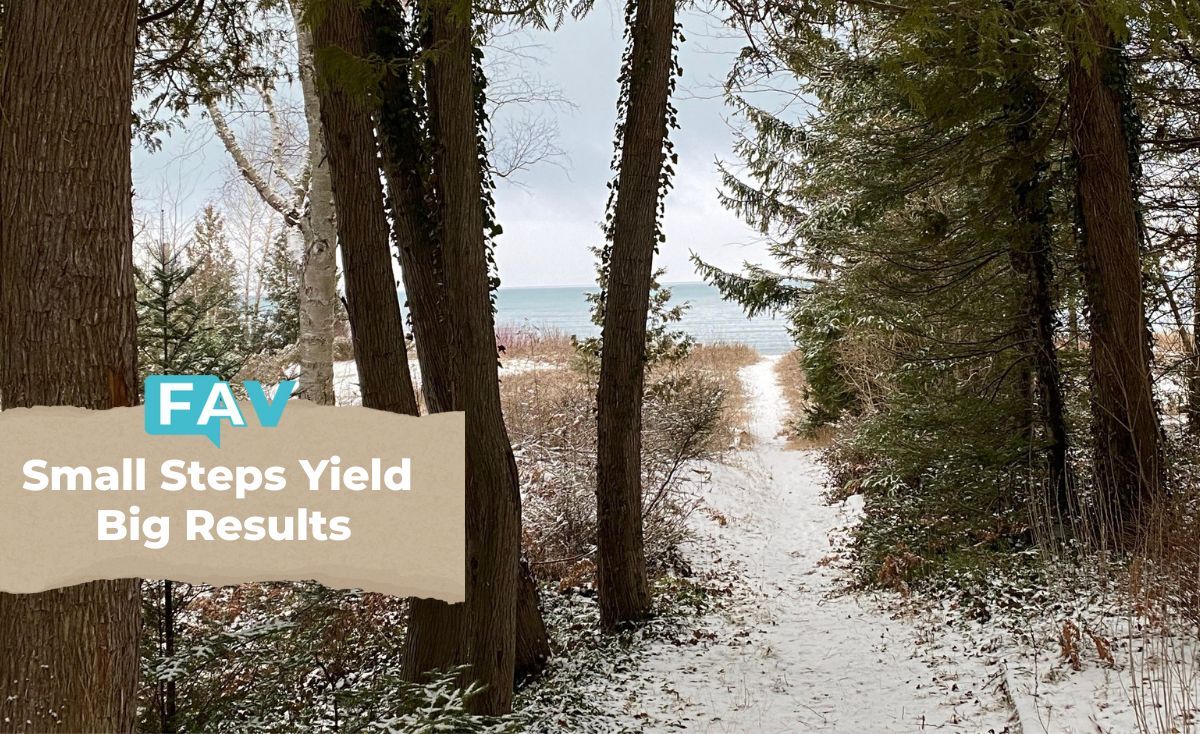 Enjoy your day.  If you can, step outside and take a few small steps.
Breathe in the fresh air, and listen to the sounds around you.
Have a great week.
Deborah
Deborah Clarke, Founder
FAV Reviews | Your Family Friendly Review site
Subscribe to our website to follow us for more Good Morning Monday Images throughout the year.