Ooni Pizza Oven Tables Overview
The Ooni Pizza Oven Tables are specifically designed to enhance your outdoor cooking experience with Ooni pizza ovens. These tables offer convenience, functionality, and style, providing a dedicated space for your Ooni oven and all the necessary tools and ingredients.
In this guide, we will introduce two popular options: the Ooni Modular Table and the Ooni Folding Table. Additionally, we will discuss whether Ooni tables are worth the price, offer tips and tricks for cleaning and maintaining your table, provide assembly tips for getting your pizza table ready for the summer, explore the essential features your custom table should have, address frequently asked questions about Ooni pizza tables, and help you determine the appropriate size pizza stand for your needs.
Ooni Modular Table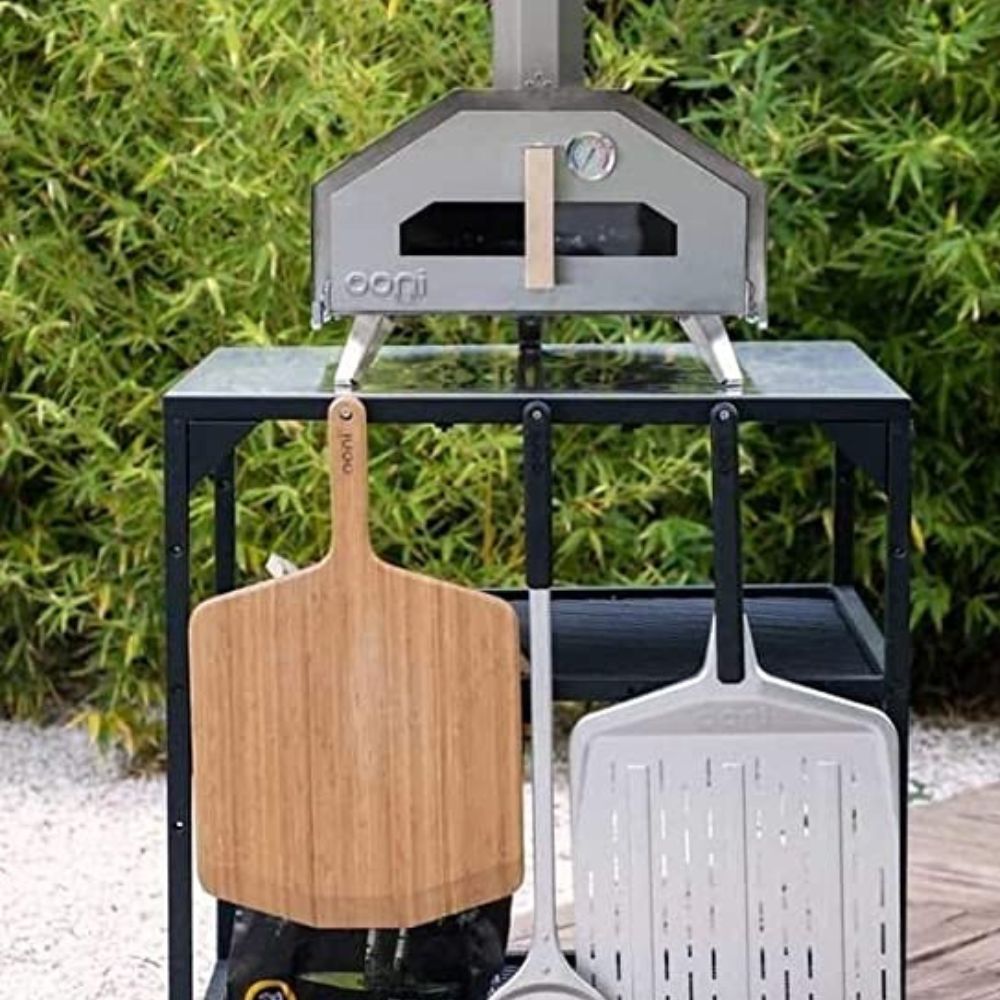 Why We Like It
If you're a fan of outdoor cooking and want to take your Ooni pizza oven experience to the next level, this table is a game-changer. Designed specifically for Ooni ovens, the Modular Table provides a dedicated space to showcase your culinary skills while adding a touch of style to your outdoor setup.
Crafted with precision and attention to detail, this outdoor table boasts a sleek and modern aesthetic that blends seamlessly into any outdoor setting. It's clean lines and premium materials elevate the overall look of your cooking area, creating an inviting atmosphere for you and your guests.
It has a stainless steel work surface where you can put your portable pizza ovens and it has a height-adjustable shelf below. The table itself is made of carbon steel.
PLUS!  You'll want to add these handy Ooni Utility Boxes.  This durable Stainless Steel Utility Box attaches easily to your Ooni pizza table for convenient cooler, or storage of condiments.
Fav Features
The Ooni Modular Tables are packed with features that make your cooking journey a breeze. First off, it offers ample space to accommodate your Ooni pizza oven, making it the perfect companion for your outdoor cooking adventures. It provides a stable and sturdy platform, ensuring your very best pizza oven remains secure while you work your magic.
But wait, there's more! This table is all about versatility. It features multiple customizable sections that can be assembled in different configurations to fit your unique needs. For example, you can adjust the two shelves as you like.
One shelf could be a storage space for toppings. While the lower shelf could be you store your pizza peels. And if you get two large modular tables then you practically have a small outdoor kitchen.
Another cool thing that we like is that a small propane tank can be put on the shelf (we checked the weight capacity). It makes life easier if you have the propane tanks, accessories, ingredients, and utensils in one place.
Ooni Folding Table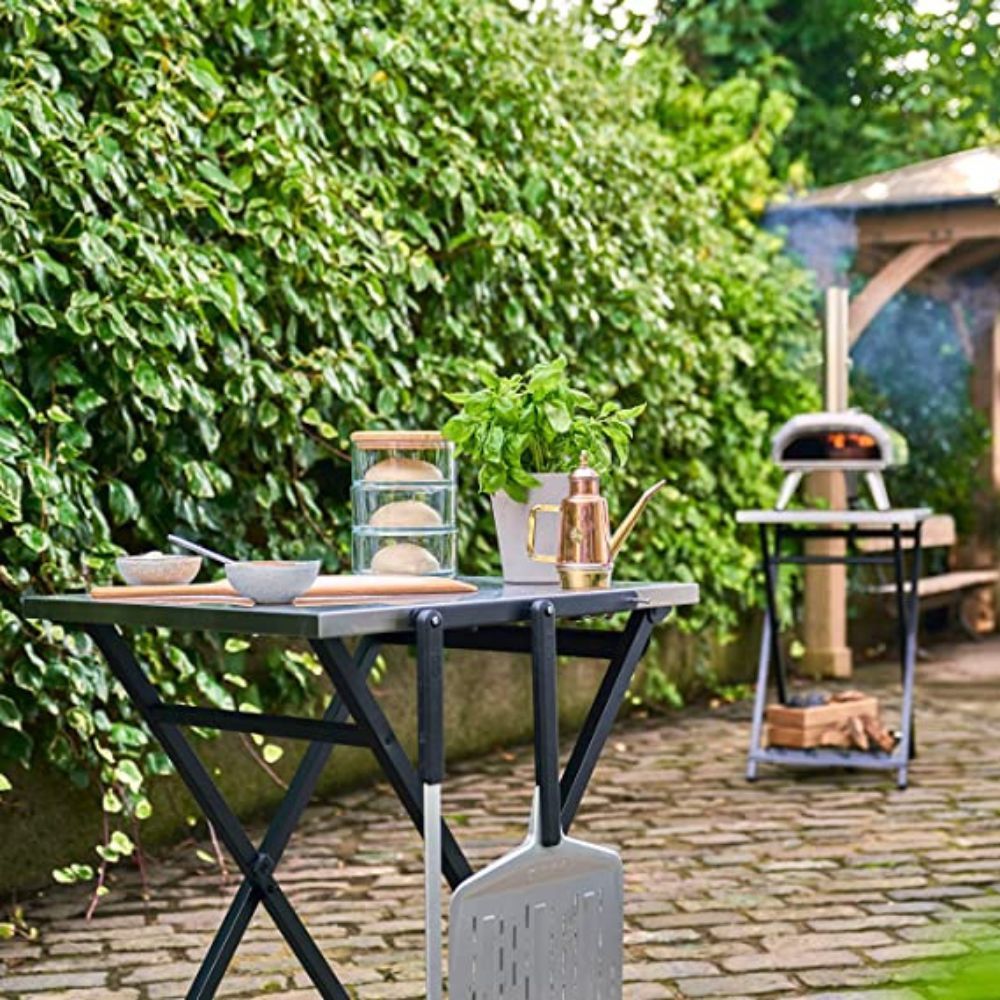 Why We Like It
If you're looking for a portable and convenient solution to accompany your Ooni pizza oven, the portable Ooni pizza oven table is a game-changer. Say goodbye to makeshift surfaces and hello to a compact and versatile table that will make your outdoor cooking experience even more enjoyable. It's 50 dollars cheaper than the medium-sized modular table.
The Ooni Folding Table is designed with practicality in mind. Its most prominent feature is its foldable design, which makes it incredibly easy to transport and store. Whether you're heading to a friend's backyard for a pizza party or going on a camping adventure, this table can be quickly folded and set up wherever you go. It's like having your portable pizzaiolo station!
Fav Features
Despite its lightweight and portable nature, the Ooni Folding Table doesn't compromise on functionality. It offers a stable and sturdy platform for your Ooni pizza oven, ensuring your cooking surface remains secure and steady. With this table, you can cook up your favorite pies with confidence, knowing that your oven is well-supported.
Now let's talk about the design and customization options that make the Ooni Folding Table a fantastic addition to your outdoor cooking arsenal. The table features a sleek and minimalist design that fits perfectly into any setting. Whether you're in a backyard, park, or beach, it effortlessly blends in and adds a touch of style to your pizza-making setup.
While the Ooni Folding Table doesn't offer the same level of customization as its modular counterpart, it does come with convenient add-ons to enhance your cooking experience. It already has built-in hooks, wheels, and a shelf.
With an Ooni Pizza Table, you get the best of both worlds: portability and functionality. It's the ideal companion for those who love taking their Ooni pizza oven on the go. So get ready to pack up your oven, unfold this awesome table, and whip up delicious pizzas wherever your culinary adventures take you!
---
Are Ooni Tables Worth the Price? Our Verdict
Absolutely! Ooni tables are worth the price. When you invest in an Ooni table, whether it's the Folding Table or the Modular Table, you're getting a high-quality, purpose-built solution that enhances your outdoor cooking experience. These tables provide stability, convenience, and style, offering dedicated spaces for your Ooni pizza oven, tools, and ingredients. The craftsmanship and attention to detail are evident, ensuring durability and longevity.
They are a bit expensive considering you can make do with just a regular wooden outdoor table.
Plus, with the Modular Table kit, you have the added benefit of customization options to create a pizza station that suits your unique needs. So go ahead and treat yourself to an Ooni table – it's a worthwhile investment that will elevate your pizza-making adventures to new heights.
Happy cooking!
---
Clean and Maintain Your Ooni Pizza Table with These Tips and Tricks
Keeping your Ooni pizza table clean and well-maintained is essential to ensure its longevity and continue enjoying a delightful outdoor cooking experience. Luckily, maintaining your Ooni pizza table is a straightforward process with these handy tips and tricks. First and foremost, regular cleaning is key. After each use, wipe down the table's surface with a damp cloth or sponge to remove any food residue or spills.
Avoid using abrasive cleaners that may damage the table's finish. For stubborn stains, a mild dish soap mixed with water can be used sparingly. Remember to dry the table thoroughly to prevent any water damage or discoloration.
To protect your Ooni pizza table from the elements, consider investing in a cover specifically designed for your table model. A cover provides an extra layer of defense against rain, UV rays, and other outdoor elements. Before covering, ensure the table is completely dry to prevent mold or mildew growth. Additionally, if your table has any wooden components, it's important to treat them regularly with an outdoor wood sealant or oil to maintain their appearance and protect them from weather damage.
Taking these simple steps will help preserve the beauty and functionality of your Ooni pizza table, ensuring it remains a reliable and enjoyable part of your outdoor cooking setup for years to come.
---
Get Your Pizza Table Ready for the Summer: Assembly Tips for Ooni Pizza Table
Whether you're assembling a brand new table or reassembling one from storage, here are some helpful tips to ensure a smooth and successful assembly process. First, make sure you have all the necessary tools at hand. Check the assembly instructions provided with your Ooni pizza table and gather the required tools such as screwdrivers, wrenches, and any other specified tools.
Having everything ready will save you time and make the assembly process much more efficient.
Before you start assembling the table, find a suitable location for it in your outdoor space. Ensure that the area is level and stable, providing a secure foundation for your table. Once you're ready to begin, carefully follow the step-by-step assembly instructions provided by Ooni. Take your time to ensure each component is properly aligned and securely fastened. It's always helpful to have a friend or family member assist you during the assembly process, as an extra pair of hands can make things easier.
Lastly, don't forget to double-check your work and make sure all the screws are tightened, providing a stable and safe structure for your Ooni pizza oven. Once you've completed the assembly, you're all set to enjoy countless delicious pizzas during the summer months while basking in the sun and enjoying the great outdoors.
---
FAQs for Ooni Pizza Tables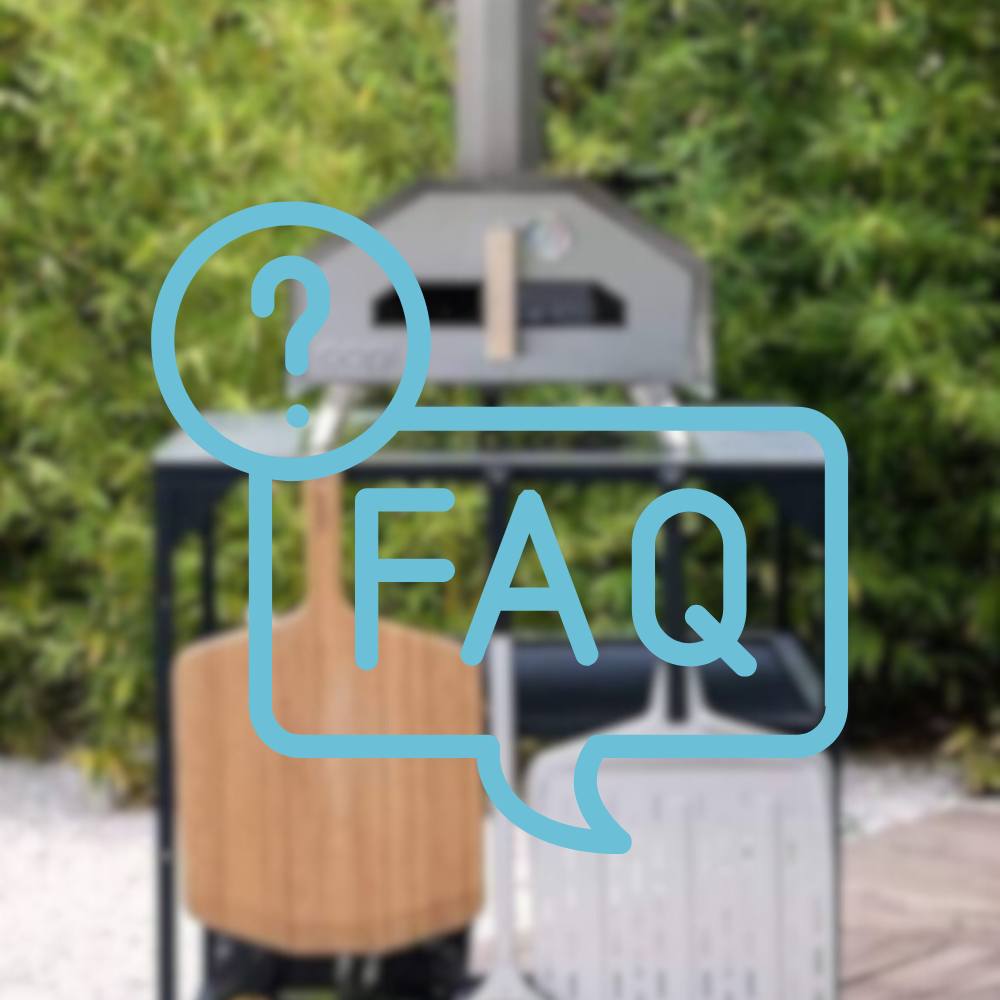 Do I need A pizza oven table?
Having a dedicated pizza oven table is not a requirement, but it can greatly enhance your outdoor cooking experience. A pizza oven table provides a convenient and organized space to place your oven, to
What kind of table can I put my pizza oven on?
You can put your pizza oven on a variety of tables, depending on your preferences and the specific requirements of your oven model. Ooni offers dedicated tables designed to complement their ovens, but you can also use sturdy, heat-resistant surfaces like stainless steel or stone countertops, or even build a custom table to suit your needs.
Can you leave the Ooni table outside?
Ooni tables are designed to withstand outdoor conditions. However, it's generally recommended to cover your table or bring it indoors when not in use to protect it from prolonged exposure to the elements, which can help prolong its lifespan.
Can an Ooni go on a folding table?
Yes, an Ooni pizza oven can be placed on a folding table. However, make sure the table is sturdy, level, and can safely support the weight of the oven to ensure stability and safe operation. Always follow the manufacturer's guidelines for proper placement and usage of your specific Ooni oven model.
---
Upgrade Your Outdoor Cooking Experience With Ooni Tables!
Imagine having a dedicated space that not only showcases your culinary skills but also adds a touch of style to your outdoor kitchen setup. With Ooni Modular Table and Ooni Folding Table, you can create a personalized pizza station that perfectly suits your needs.
The Modular Table offers sleek design and customization options, allowing you to assemble the shelves to accommodate all your toppings, peels, and even a small propane tank. It's like having your very own outdoor kitchen! And for those who love taking their Ooni oven on the go, the Folding Table is a portable and convenient solution that effortlessly folds and unfolds wherever your culinary adventures take you. It's like having a pizzaiolo station on wheels!
But here's the best part – Ooni tables are not just functional, they're also built with top-notch quality and craftsmanship. These tables are purpose-built to enhance your pizza-making experience, ensuring stability, durability, and longevity. So, why settle for makeshift surfaces or regular outdoor tables when you can elevate your outdoor cooking setup with a dedicated Ooni Pizza Table.
Happy Shopping!
Your Fav Reviews Team
P.S. - Before you leave, please subscribe, so you will be the first to see reviews you can rely on. If you'd like to learn how to start your product review blog, check out our article on How To Become A Brand Ambassador with Trending Products or go to Learn to Write Live.
Thank you for reading our article on the Ooni Pizza Table!
P.S.S. - You may also be interested in the following Ooni review articles.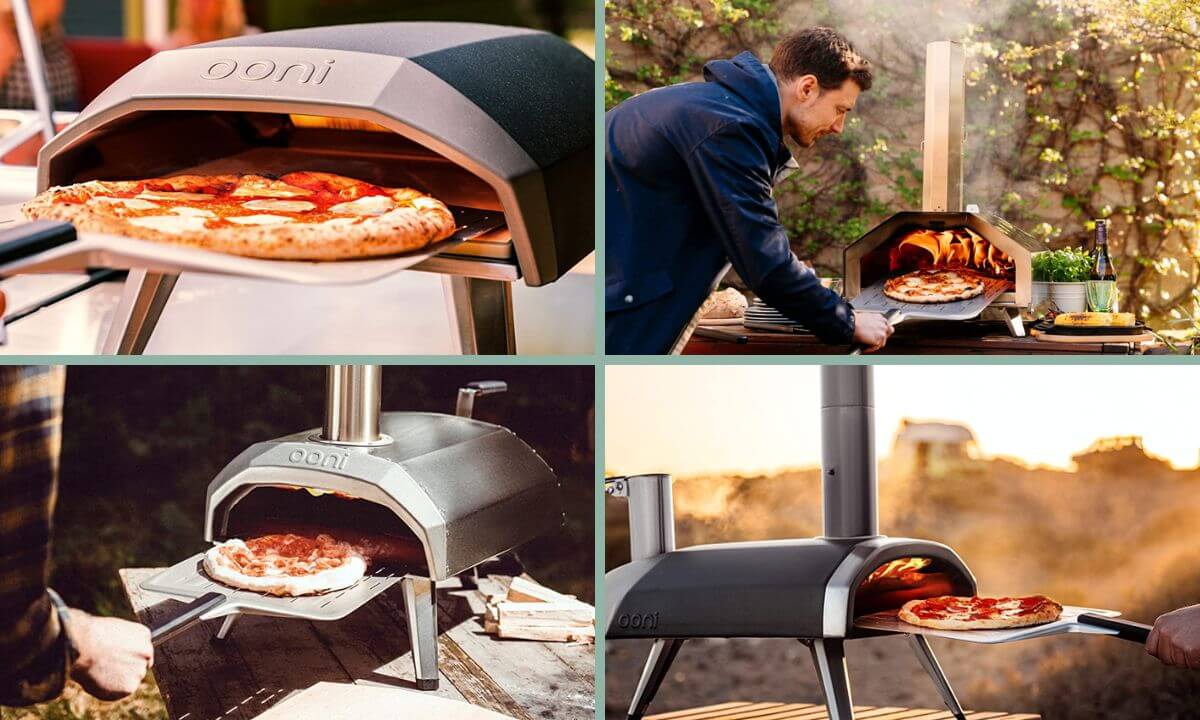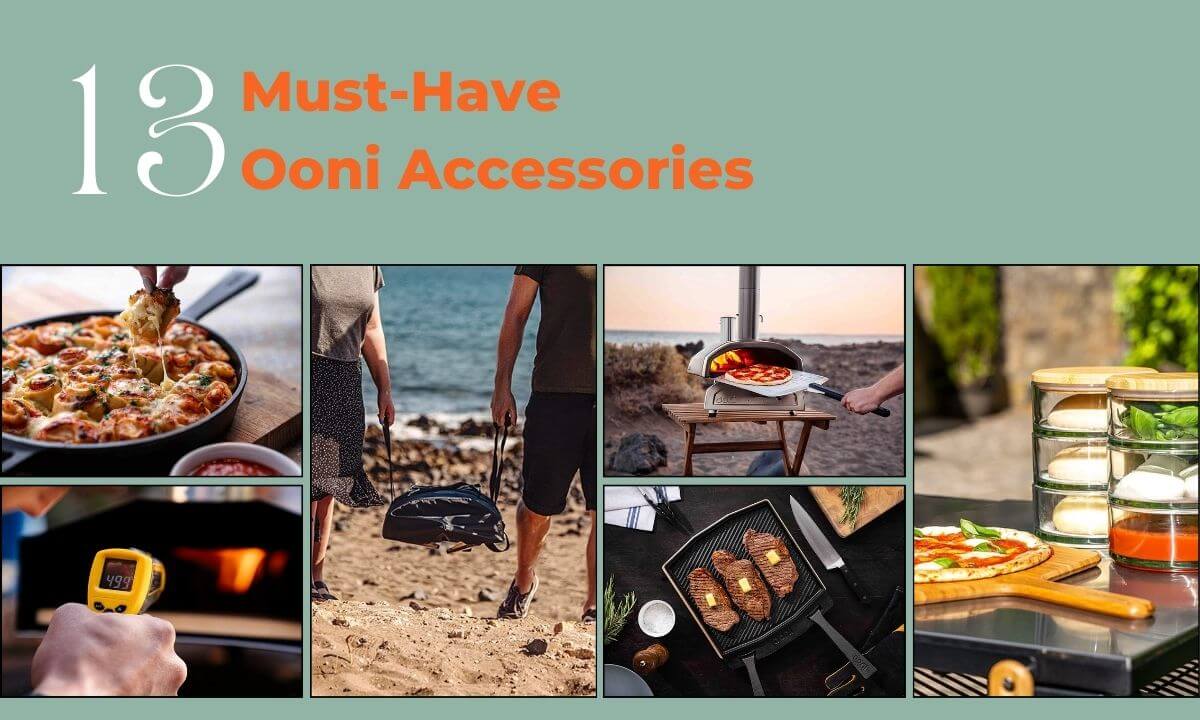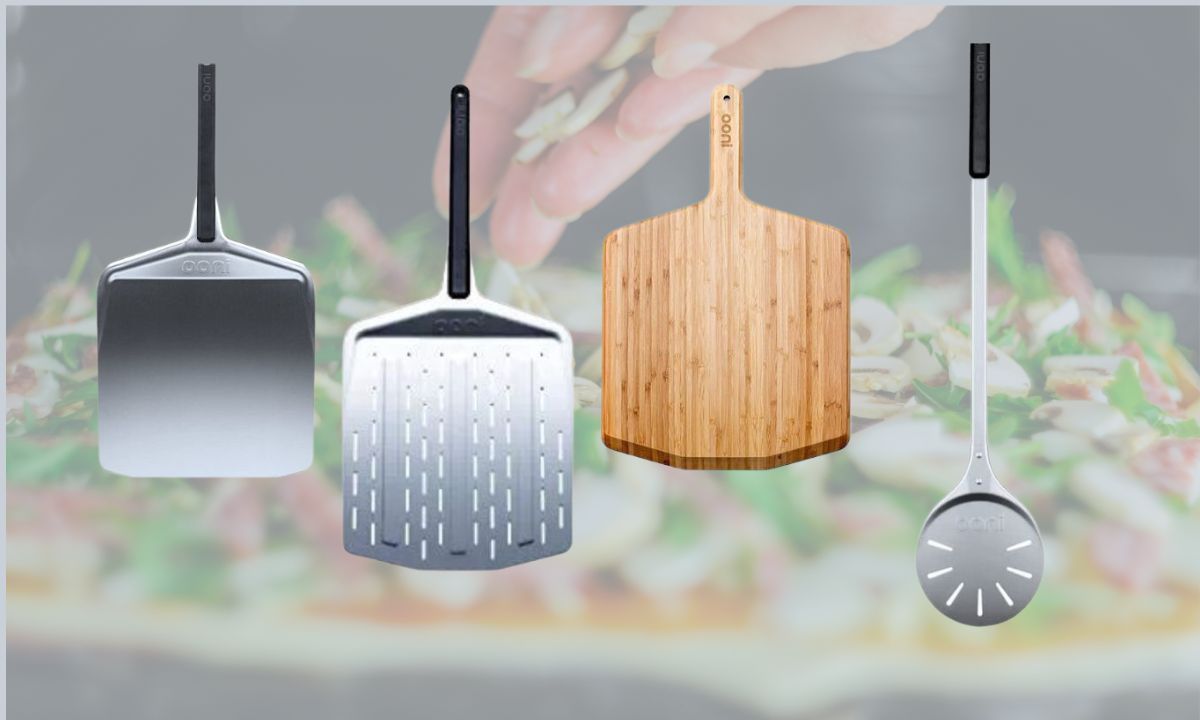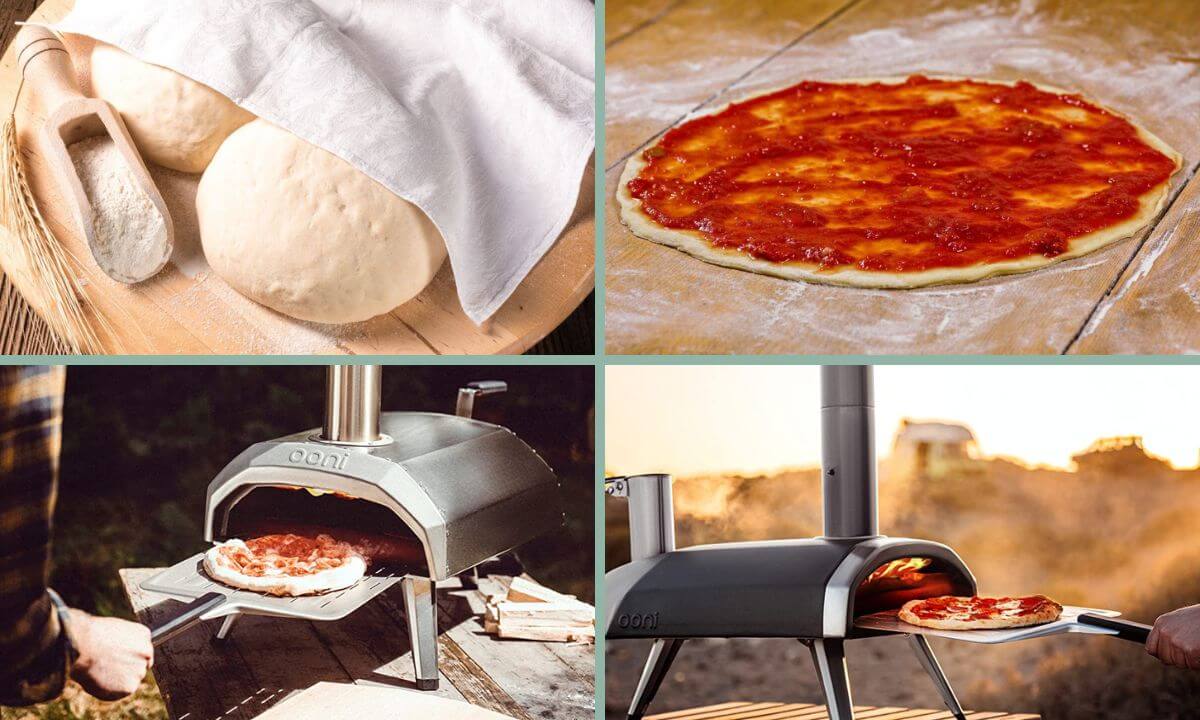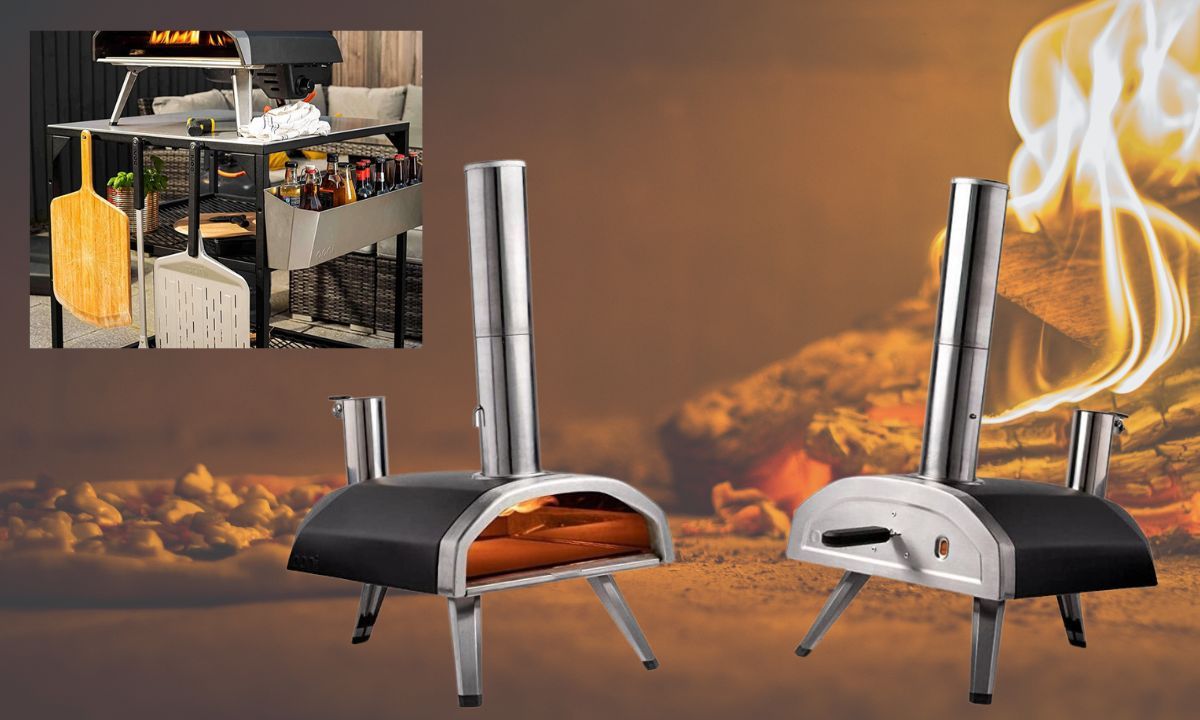 ---
Do You Enjoy the Outdoors as Much as We Do?
If you like to listen while walking or relaxing outdoors like we do, you can get lots of great music with Amazon Prime Music or 2 FREE Audiobooks from Audible Plus!
I love learning and I never give myself enough time to read books, so I love listening to a great book or motivating myself with great songs when out for my daily walks.
Plus, if you want to take advantage of 2-day shipping, get a free 30-day trial of Amazon Prime. ( I used to think free shipping was the biggest benefit of Amazon Prime, but have you seen how many new movies have been added to Amazon Prime lately?)  PLUS, did you know if you receive qualifying government assistance like SNAP or Medicaid, and others you can save even more with Prime Access.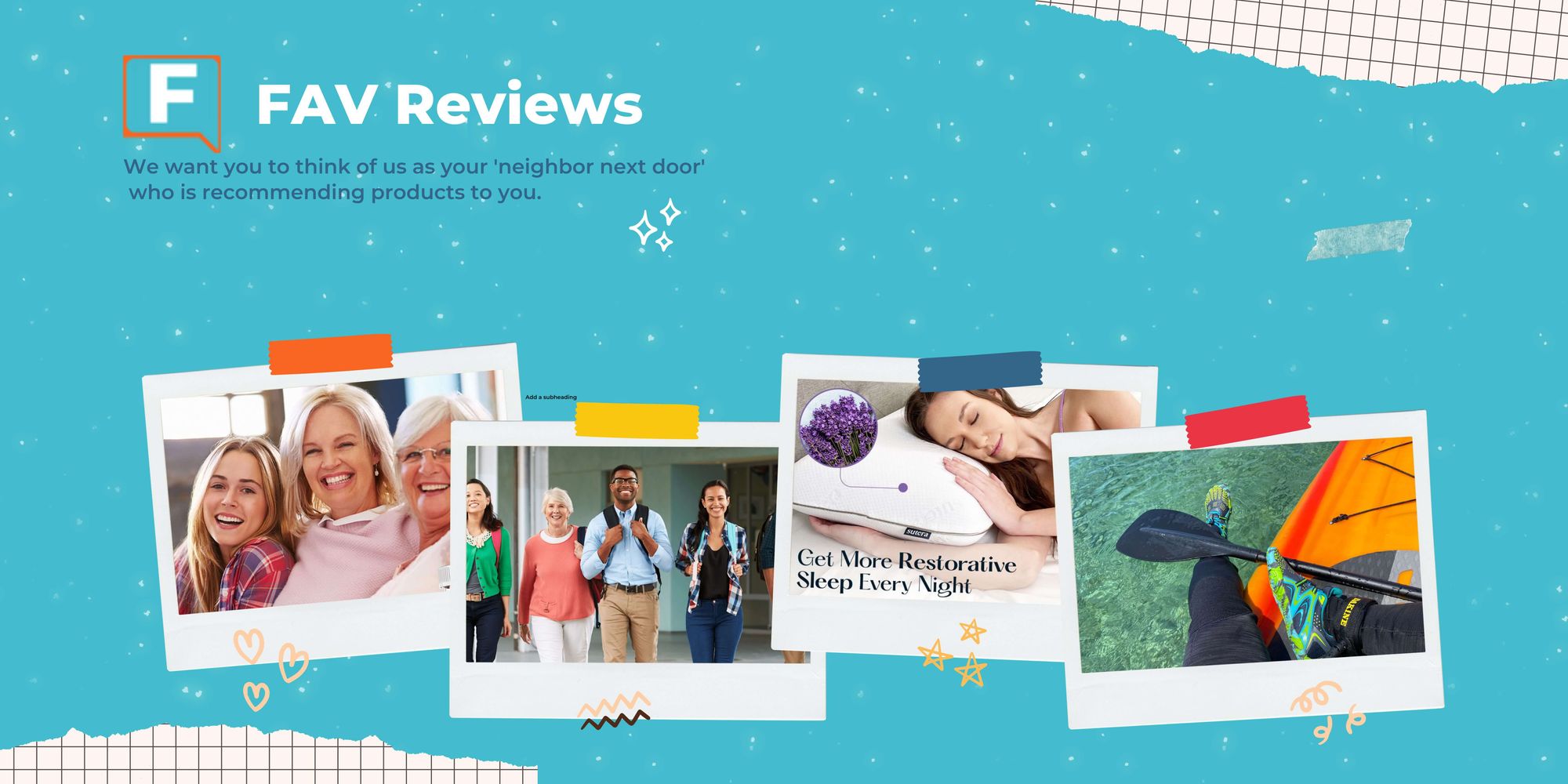 Want to see even more content about products for healthy lifestyles and outdoor enthusiasts?    Be sure to check out all of our FAV Reviews.
Do you love the outdoors as much as we do? Check out our other articles:
Or shop by the season:
Thank you for visiting us at Fav Reviews :)  Stop by again!  Better yet subscribe with the button on this page and never miss another thing.
---
Why Trust Us?
We hope you find your next favorite thing from FavReviews! We are a family friendly product review site.
Four Generation Family: As a four generation family, the breadth of products we consume and review as brand ambassadors is vast. But we can tell you, in general, in we love the outdoors, sports, staying active, living healthy and celebrating the changing seasons.
Trending Products: We also love finding new trending products and we are happy to pass along our research of new trending products to you. Follow us so you don't miss out on a thing! We send out cool emails with our latest reviews, and we will never sell or misuse your information.
Opinions Based on Use, Research and Reviews: Each product we write about is independently selected by our editors. All opinions in this article are our own, based on our own use of the product(s), or hours of research and reading reviews. We will never recommend something we wouldn't use ourselves in our own family.
Compensation: Yes, FavReviews may collect a share of sales or other compensation from the links on this page if you decide to buy something (that's how we stay in business). But, the product never costs you more, in fact in some cases, we hope we might help save you money based on our recommendations.
Reviews have been edited for length and clarity. Enjoy finding your next favorite thing!
Happy Shopping!
Your FavReviews Team
____________________________________________________
BEHIND the SCENES LOOK: If you'd like to learn how to start your own product review blog, with products that you love, check out our article How to Become a Brand Ambassador or visit LearnWriteLive.com There is room for all of us to provide better service to online shoppers. What's your passion?