Table of Contents
Are you tired of mediocre coffee on your camping trips or simply looking for a more sustainable way to enjoy your morning cup? The Stanley Pour Over Set might be the answer you've been searching for. Discover how this innovative coffee maker can elevate your coffee game while reducing your ecological footprint.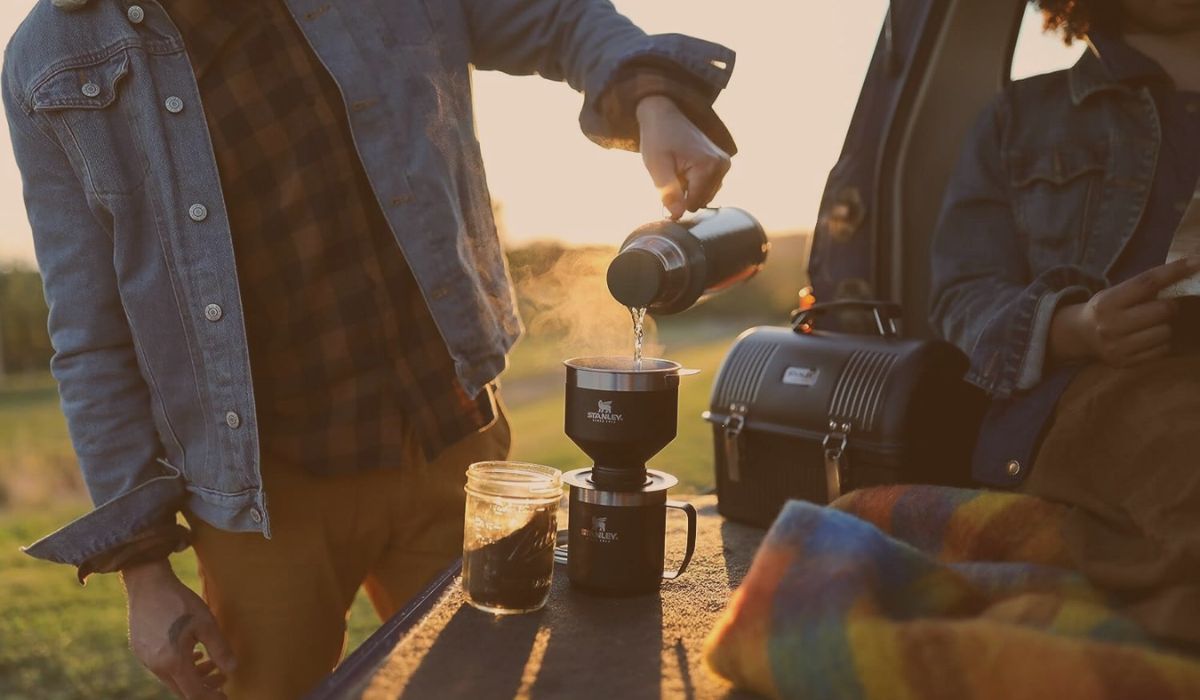 Key Takeaways
Explore the Stanley Pour Over Set for a durable and efficient coffee-making solution.
Features include stainless steel filter, Camp Mug with silicone grip, double wall insulated stainless steel & dishwasher safe components.
Customers have expressed positive opinions about its convenience and quality, making it an ideal choice for outdoor activities!
Exploring the Stanley Pour Over Set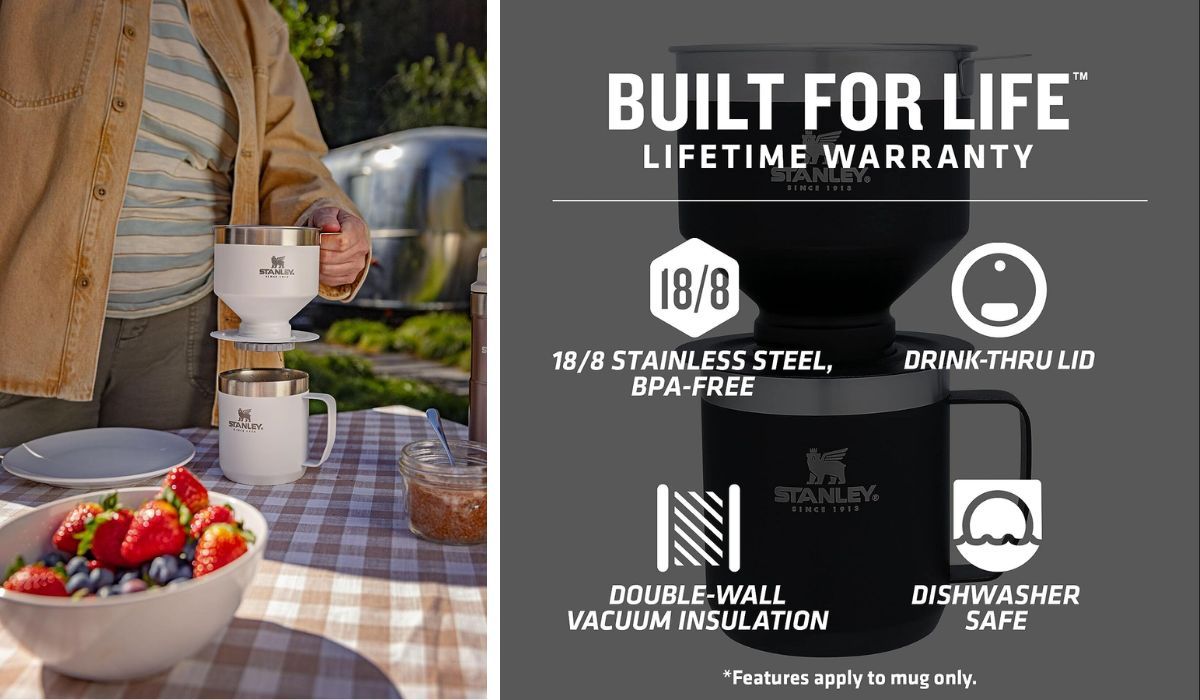 Why It's One Of Our Favs
Combining a rugged camping mug with a high-quality stainless steel pour-over coffee dripper, the Stanley Pour Over Set provides a convenient and sustainable solution for making coffee. Its features include:
Durable construction that can withstand the rigors of outdoor adventures
High-quality stainless steel pour-over coffee dripper for a great cup of coffee every time
Convenient and portable design for easy use on the go
Designed for ease of use and cleaning, the Stanley Pour Over Set is
Fav Features and Specifications
The core components of this set include:
A stainless-steel filter that's easy to clean
A corresponding Camp Mug Features such as a:
Silicone grip
Double-wall insulated stainless steel mug
Reusable stainless steel filter Enhance its portability and dishwasher safe convenience.
The set's stainless steel filter, with its easy to clean filter design, is made to sift coffee grounds, ensuring a pure and flavorful cup of coffee.
Colors and Styles
The Stanley Pour Over Set is available in Hammertone Green, Matte Black, Polar, and Maple, allowing you to choose a color that suits your style.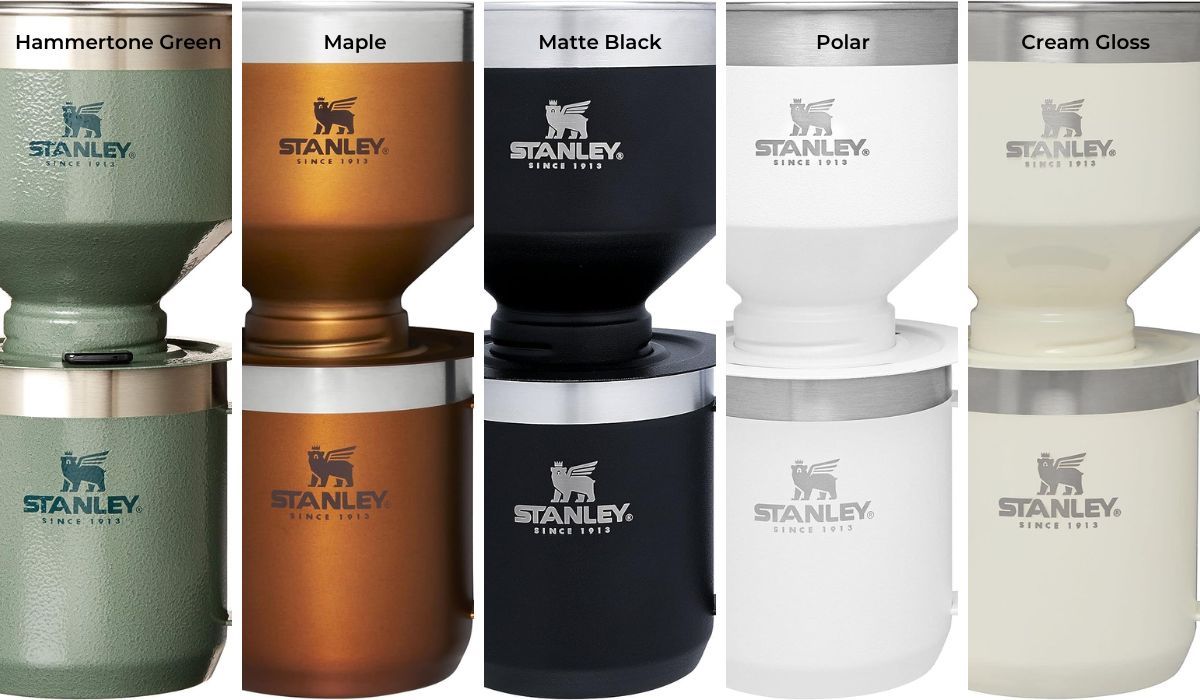 The Hammertone Green colorway features a deep, dark green with a matte finish, while the Matte Black showcases a sophisticated and contemporary look. For those seeking a luxurious touch, consider the Cream Gloss option.
Brewing Coffee with the Stanley Pour Over Set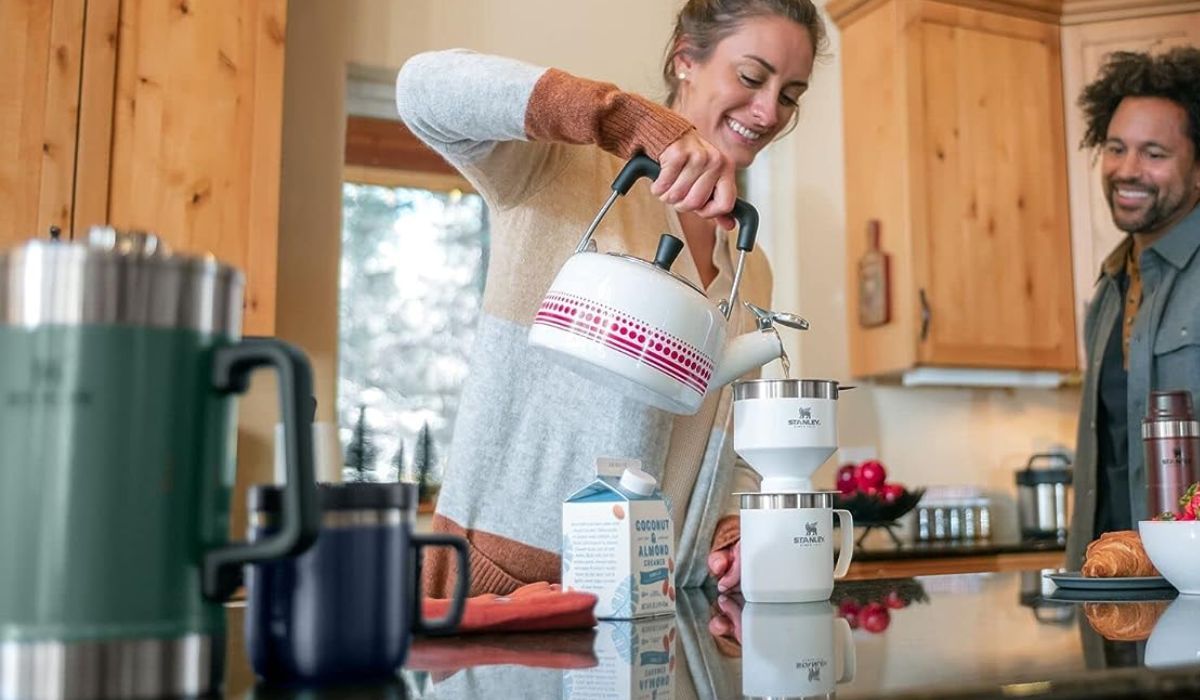 Brewing coffee with the Brew Pour Over Set, such as the Stanley Pour Over Set, offers a simple and satisfying experience, delivering that classic perfect brew pour.
Create a delicious cup of good coffee rivaling any coffee shop by following these steps.
Preparing the Ground Coffee
The key to a perfect brew lies in using the right grind size. A medium-coarse grind size is recommended for optimal brewing and flavor extraction.
Stick to the general rule of 1 to 2 tablespoons of coffee per 6 ounces of water to achieve the desired coffee-to-water ratio.
Adding Hot Water
To bring out the best flavors from your coffee, use recently boiled water at around 200°F (93°C). Pour approximately half of the water over the grounds in a circular motion, allowing the grounds to "bloom."
Take the remaining water and start by pouring it in the center, then move outwards in a circular motion. This will ensure that all areas of the pot get an even amount of water.
Waiting for the Perfect Brew
Patience is key when it comes to brewing the perfect cup of coffee. Allow 2-3 minutes for the coffee to brew and be filtered into the mug.
If you want to expedite the brewing process towards the end, gently agitate, tap, or tilt the dripper.
Sustainability and Eco-Friendliness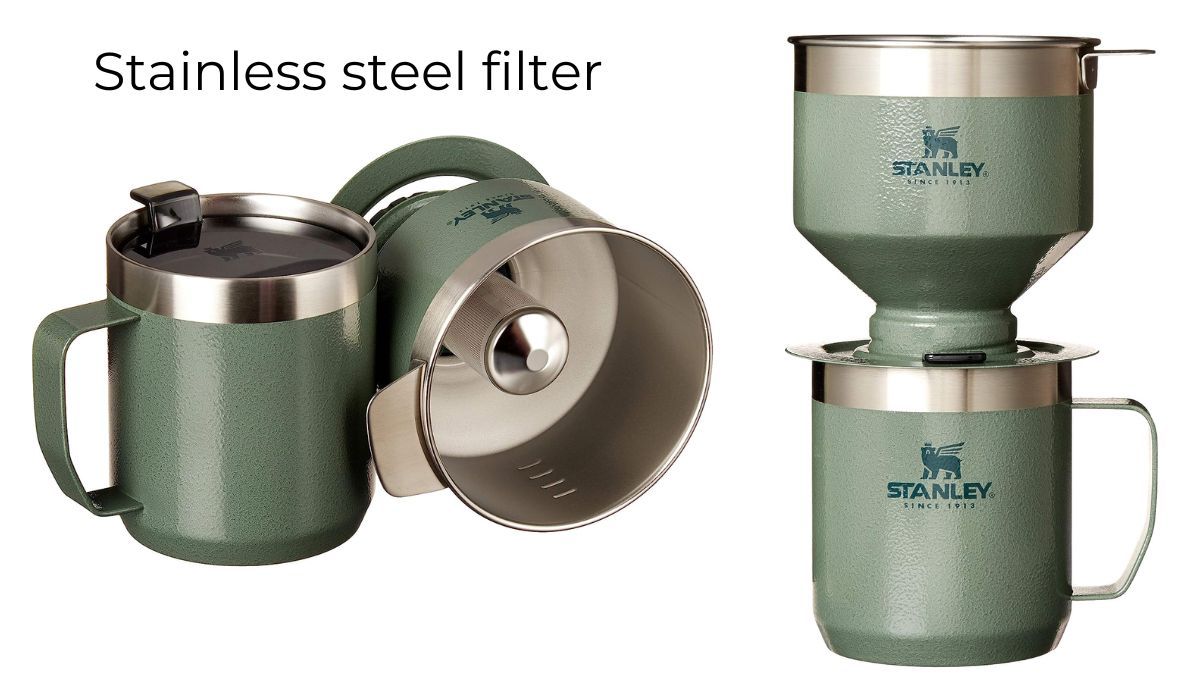 Beyond being a convenient coffee maker, the Stanley Pour Over Set also boasts environmentally friendly attributes. Its BPA free stainless steel construction ensures durability and recyclability, while its reusable filter reduces waste.
Reusable Stainless Steel Filter
The reusable stainless steel filter has several sustainable credentials:
It bypasses the need for disposable paper coffee filters, acting as an eco-friendly paper filter alternative
It allows water to pass through its tiny holes while capturing the coffee grounds
It produces a pure and flavorful cup of coffee without the use of paper filters
Dishwasher Safe Components
With dishwasher safe components, cleaning the Stanley Pour Over Set is straightforward. The set's design allows for easy access and thorough cleaning, ensuring your coffee maker remains pristine and fragrant with minimal effort.
Comparing the Stanley Pour Over Set to Other Coffee Makers
Wondering how the Stanley Pour Over Set compares to other coffee-making methods like the French press, or percolators, and other pour-over sets? Here are its advantages and disadvantages.
Not only is the Stanley Pour Over Set designed for easy use and maintenance, it's super durable, crafted with high-quality stainless steel, ensuring longevity and robustness, even in the most rugged outdoor conditions.
Portability and Size
While the Stanley Pour Over Set may not be the lightest option for backpacking, its compact size and durability make it suitable for various outdoor activities such as camping and hiking.
Its collapsible silicone dripper and stainless steel mug, featuring vacuum insulation, are both lightweight and robust, making it easy to pack and store.
Ease of Cleaning
Compared to other coffee-making methods, the Stanley Pour Over Set's cleaning process may be somewhat laborious when it comes to removing all the spent coffee grounds from the filter.
However, its dishwasher-safe components and wide opening for easy access make it more convenient to clean than some alternatives.
While we are featuring the Stanley Pour Over Coffee Set in this article, we would be remiss to compare two more Stanley coffee products, equally durable that you might want to check out:
Customer Opinions and Experiences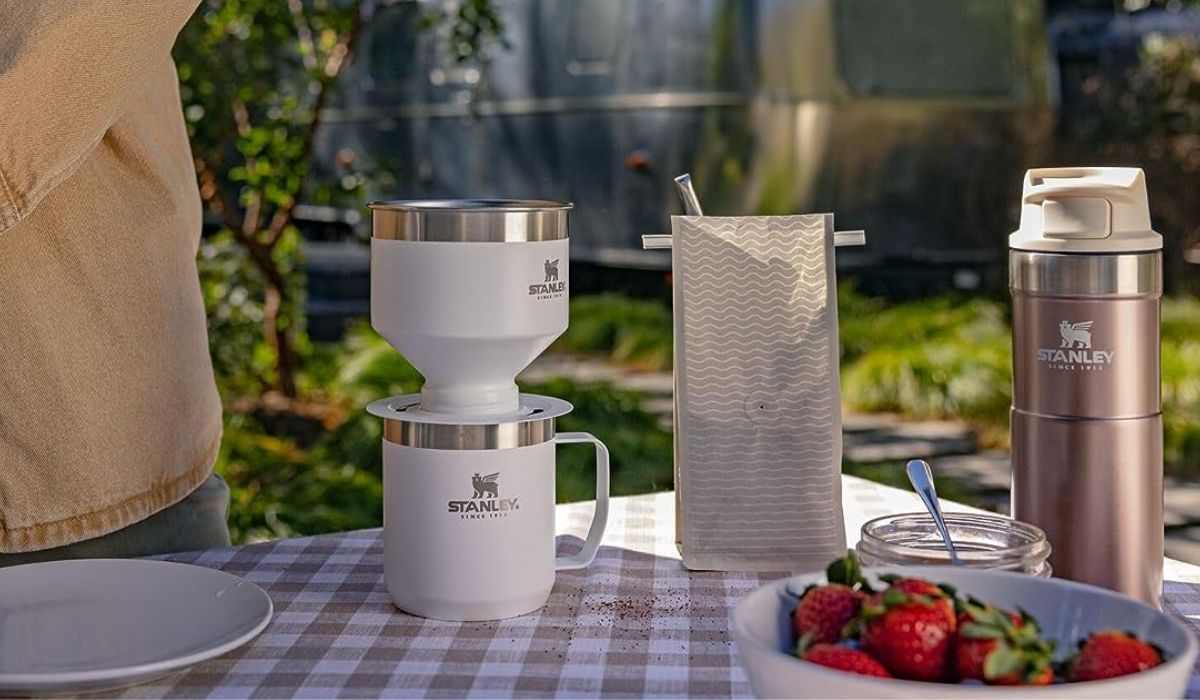 Here's what customers are saying about their experiences with the Stanley Pour Over Set and the quality of coffee it makes.
More than one customer has said, "I love the convenience of the Stanley Pour Over Set." It's worth noting that the Stanley Pour Over Set has garnered a considerable amount of praise for its robust design and the quality of coffee it produces.
Positive Feedback
A lot of customers commend the Stanley Pour Over Set for its durability, user-friendliness, and great taste. They appreciate the set's user-friendliness and enjoy making coffee with it, both at home and during outdoor adventures.
For a single serve coffee maker, this pour over option can actually save you money by using less ground coffee, there is less waste. You aren't making a full or half pot of coffee and throwing out cold coffee and excess coffee grounds.
For those who want to make delicious single serve coffee, the Stanley Pour Over Set is an excellent investment.
Constructive Criticism
As for constructive criticism, we found no significant negative feedback on the Stanley Pour Over Set. This indicates that the majority of users are satisfied with the product, and any potential concerns or suggestions for improvement are minimal.
Frequently Asked Questions
How much coffee do you put in a Stanley pour over?
For a Stanley pour over, you should use 2-3 tablespoons of ground coffee, followed by recently boiling water poured over the top in a slow and steady pace. This method of brewing coffee allows for a more even extraction of flavor, resulting in a cup of coffee that is both flavorful and balanced.
Is pour over coffee worth it?
Pour over coffee is worth it for its ability to showcase the complex flavors and aromas of single origin coffees. With the pour over method, coffee drinkers get a clean, clear, and consistently flavorful cup of coffee.
How do you use pour over set?
To use a pour over set, begin by heating the water to around 200°F to 205°F. Place the pour over and add grounds. Wet the filter, the grounds, and wait for them to bloom. Pour the water slowly in a pencil-thin stream, and once the coffee has finished dripping, remove the pour over and enjoy your cup of coffee.
What is a Stanley pour over?
The Stanley Classic Perfect-Brew Pour Over Set is an easy-to-use, environmentally friendly coffee making kit that pairs Stanley's popular Legendary Camp Mug with a stainless steel filter and matching pour-over dripper. The kit can brew up to 1.4 quarts of coffee, allowing you to enjoy traditional coffee brewing on the go.
What is the capacity of the Stanley Classic Legendary Camp Mug?
The Stanley Classic Legendary Camp Mug has a capacity of 12 oz.
Summary: A Versatile and Sustainable Coffee Maker
The Stanley Pour Over Set is a versatile and sustainable coffee maker that offers convenience, durability, and excellent taste. Whether you're brewing a cup at home or enjoying a freshly brewed coffee around the campfire, the Stanley Pour Over Set is a reliable option for coffee enthusiasts who care about quality and reducing their environmental footprint.
Happy Sipping!
Your Fav Reviews Team
P.S. - You may also be interested in our article 50 Best Gifts for Coffee Lovers in 2023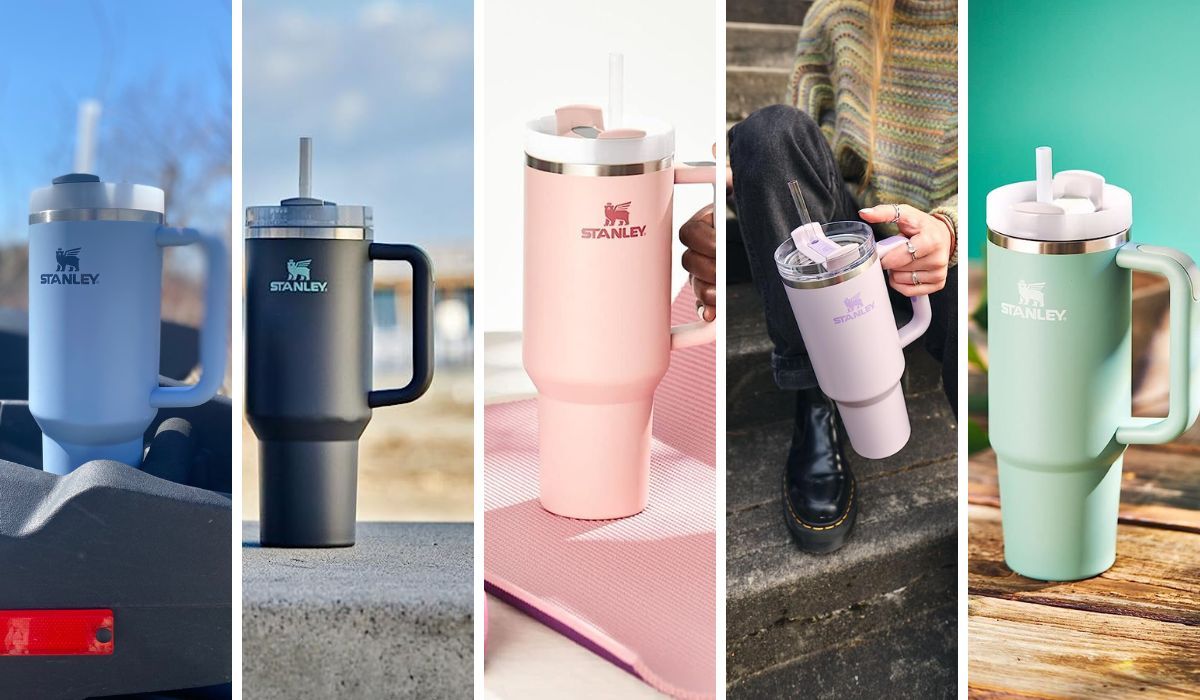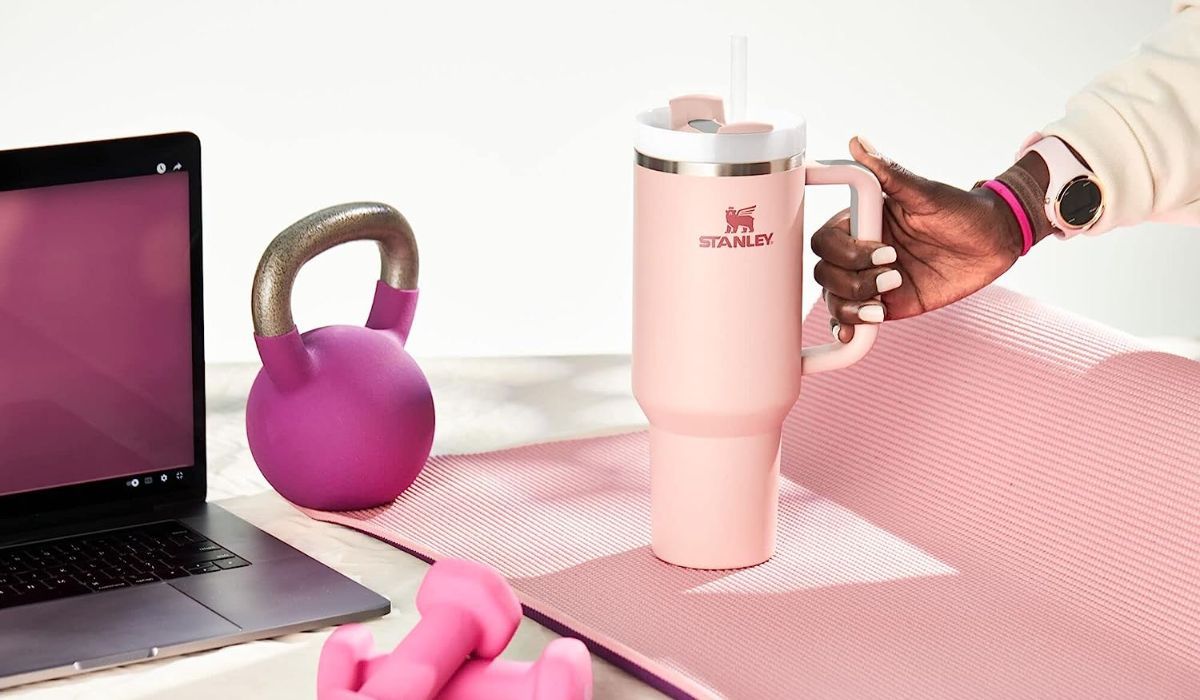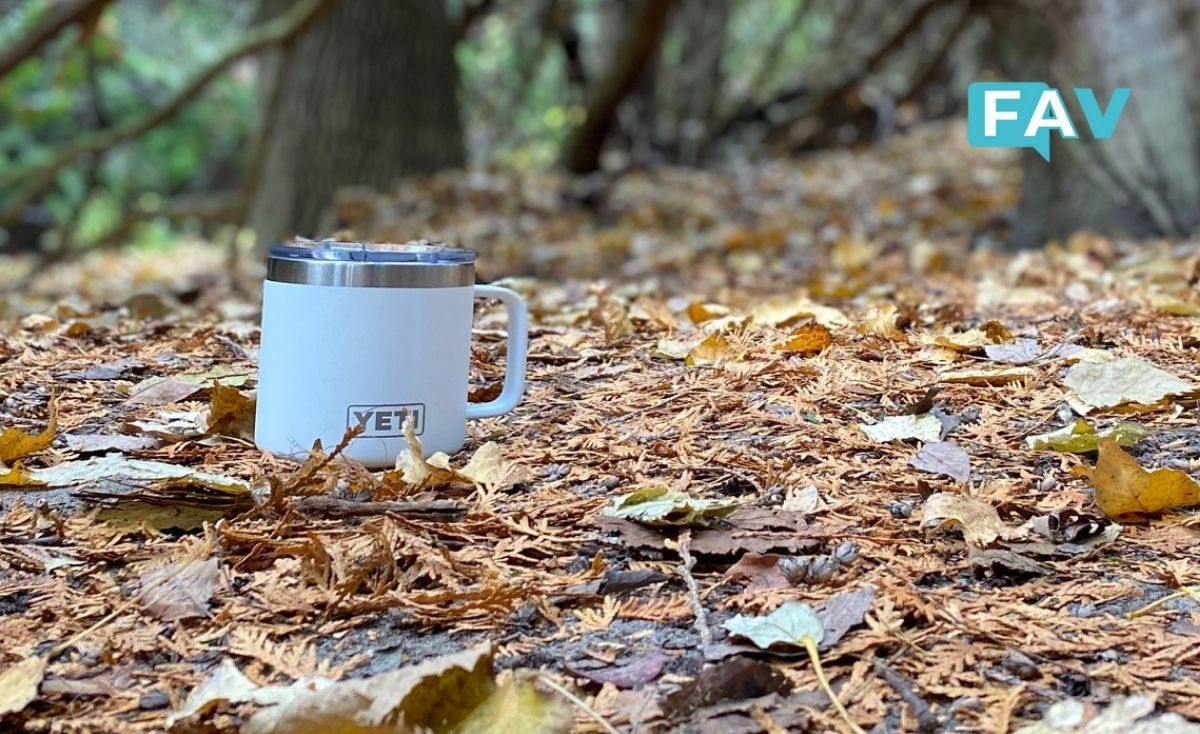 Do You Enjoy the Outdoors as Much as We Do?
If you like to listen while walking or relaxing outdoors like we do, you can get lots of great music with Amazon Prime Music or 2 FREE Audiobooks from Audible Plus!
I love learning and I never give myself enough time to read books, so I love listening to a great book or motivating myself with great songs when out for my daily walks.
Plus, if you want to take advantage of 2-day shipping, get a free 30-day trial of Amazon Prime. ( I used to think free shipping was the biggest benefit of Amazon Prime, but have you seen how many new movies have been added to Amazon Prime lately?) PLUS, did you know if you receive qualifying government assistance like SNAP or Medicaid, and others you can save even more with Prime Access.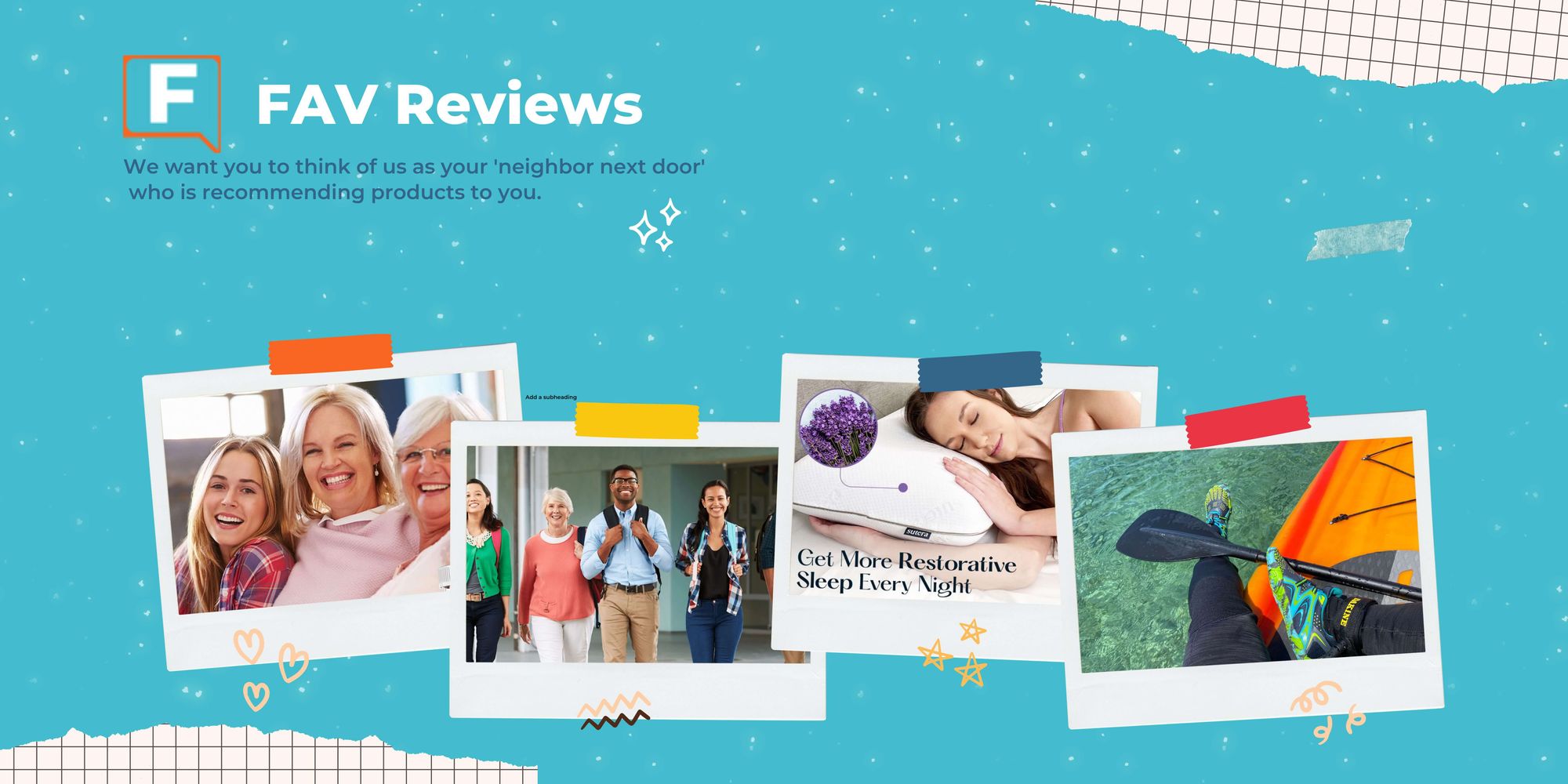 Want to see even more content about products for healthy lifestyles and outdoor enthusiasts? Be sure to check out all of our FAV Reviews.
Do you love the outdoors as much as we do? Check out our other articles:
Or shop by the season:
Thank you for visiting us at Fav Reviews :) Stop by again! Better yet subscribe with the button on this page and never miss another thing.
We hope you find your next favorite thing from FavReviews! We are a family friendly product review site.
Four Generation Family: As a four generation family, the breadth of products we consume and review as brand ambassadors is vast. But we can tell you, in general, in we love the outdoors, sports, staying active, living healthy and celebrating the changing seasons.
Trending Products: We also love finding new trending products and we are happy to pass along our research of new trending products to you. Follow us so you don't miss out on a thing! We send out cool emails with our latest reviews, and we will never sell or misuse your information.
Opinions Based on Use, Research and Reviews: Each product we write about is independently selected by our editors. All opinions in this article are our own, based on our own use of the product(s), or hours of research and reading reviews. We will never recommend something we wouldn't use ourselves in our own family.
Compensation: Yes, FavReviews may collect a share of sales or other compensation from the links on this page if you decide to buy something (that's how we stay in business). But, the product never costs you more, in fact in some cases, we hope we might help save you money based on our recommendations.
Reviews have been edited for length and clarity. Enjoy finding your next favorite thing!
Happy Shopping!
Your FavReviews Team
____________________________________________________
BEHIND the SCENES LOOK: If you'd like to learn how to start your own product review blog, with products that you love, check out our article How to Become a Brand Ambassador or visit LearnWriteLive.com There is room for all of us to provide better service to online shoppers. What's your passion?