The holiday season is upon us, and that means it's time to start thinking about gifts! If you're looking for something unique and environmentally friendly, there are some great options out there.
Did you Know?
You can find hundreds of products that meet sustainability standards and help preserve the natural world, right on Amazon?  See their Climate Pledge Friendly products label and get lots of great gift ideas.  
Since launching in September 2020, Amazon has partnered with 20,000 brands and have over 300,000 products in their Climate Pledge Friendly line up.
Click the button below to start shopping some great zero waste gifts and companies (vetted by 3rd parties to Amazon) that meet sustainability standards. Like products with plastic free packaging and other practises to help preserve the natural world, and to help all of us reduce waste.
---

Here are a few of the most popular emerging enviro trends in eco-friendly, zero waste Christmas gifts and ideas that we have come up with in our research for you:
Reusable gift wrap - ditch the paper and bows this year in favor of reusable fabric wrapping that can be used over and over
This year, why not try something a little different and skip the standard paper wrapping, plastic wrap and plastic bows?
Eco friendly gift bags provide a reusable alternative that can be used year after year. Made of durable materials like organic cotton burlap or muslin, reusable bags and gift wraps come in a variety of prints and colours, making it easy to find one to fit your perfect gift and style.
Many of them feature drawstrings instead of using tape so they can be reused with no hassle.
Not only do these wonderful gift wraps look great and are easy to use but they're good for the environment too! Think of all the paper you could save by switching to one cloth wrap.
Reusable eco friendly gift bags or gift wraps make it easy to keep gifts beautifully wrapped while making sure that your gift is as thoughtful for the planet as it is for your loved ones.
Ditch the wrapping paper this year in favor of reusable fabric wrappings--it's a simple change that will leave everyone feeling great!
---
Secondhand gifts - hit up your local thrift store for unique, one-of-a-kind presents that won't break the bank
When it comes to holiday shopping for gifts, the trend for a zero waste gift these days is to shop secondhand whenever possible. After all, why buy something brand new from a factory when you can find a unique one-of-a-kind piece at your local thrift store?
This season especially, picking up secondhand gifts from thrift stores is a great way to safely spread out your shopping trips, get more bang for your buck, and reduce the environmental impact and waste journey associated with manufacturing and shipping.
Plus, anyone being gifted a vintage treasure wrapped in reused paper or cloth will definitely appreciate the added thought (and zero waste) behind the present!
It's time to think outside of the mall this year—hit up your local thrift shops for some creative and sustainable gift ideas that won't break the bank.
P.S. - Since you are planning to visit the thrift store, why not support them by taking a coat or other items you aren't wearing, or don't fit you properly, to extend the giving even further.
---
Homemade gifts - get crafty and make your own edible treats or DIY home decor items
Giving homemade gifts is a great way to show someone you care and put your own personal touch on their zero waste gift.
Making yummy food like cookies or Christmas treats like snowballs or Christmas Rice Krispie treats is an excellent place to start!  Your zero waste journey can start with zero food waste.
You can also make edible and non-edible gifts with supplies from the craft store. For example, you could bake a yummy cake in a special shape, get creative with decorations like ribbons and buttons, or bake something in a fun mini-bundt pan that would be sure to impress any recipient.
If you're looking for more of a DIY zero waste gift project, why not try making home decor items like painted wine glasses or wood signs? Put your own spin on them by adding your own colorful designs, patterns, embossing, glitter - the possibilities are endless!
Homemade presents don't have to be complicated and they will be sure to put a smile on your loved one's face this holiday season.
So skip all those overpriced presents and get crafty in the kitchen - because nothing says "I care" like something yummy or unique that you made yourself!
---
Zero waste packaging - avoid excess packaging by sending your gifts naked or in eco-friendly materials like bamboo
If you're looking for a greener way to send gifts, zero waste packaging might be the perfect option. As enviro trends gain momentum, zero waste gift wrapping is increasing in popularity as an easy and eco-friendly way to package presents without excess or wasteful packaging.
To achieve zero waste packaging, start by sending your gifts naked, with no additional wrapping at all. This can look just as elegant as traditional gift wrap - try using colourful ribbons or decorative string to finish off the look.
If more substantial protection is needed during transit, opt for materials like bamboo. Bamboo is impressively strong and very lightweight compared to other strengthened materials, making it the ideal choice for zero waste gifting.
When sending zero waste packages, you can also reduce environmental impact by selecting packages made from recycled materials that can then be re-used or recycled after you're done with them.
With a few simple tweaks to the gift-giving ritual we have become accustomed to, zero waste packing makes showing our love and appreciation for friends and family easier (and greener) than ever before!
---
Giving back - donate to a cause in honor of your loved ones instead of buying them something they may not need
Looking for ways to give back? This holiday season, why not make a donation to a cause that your loved ones hold close instead of buying them something they may not need?
There's been an enviro trend in zero waste gifts - opting for experiences or contributions over physical items. By donating money in honor of somebody special, you can help fund research campaigns and projects for the causes your loved ones care about most.
Donating in someone's name is also a way to express how meaningful the person has been in their life and how significant it is to be part of their world. Gifts are often forgotten, but by showing your appreciation with charitable donations, you're giving back more than just symbolism; these thoughtful offerings carry significance and impact beyond any physical item ever could.
Plus, they might just inspire others to get on board with enviro trends and start looking into sustainable, zero waste gift giving!
So next time you're thinking of getting someone a present that they may never use or need this holiday season, put those funds towards gifting something priceless: hope.
Donate to an important cause on behalf of somebody special this year - and make a difference.  The best type of giving back is when we all do our part!
---
Love These Low Waste Gift Ideas but Still Want More?
Here is a List of 20 More Zero Waste Gift Ideas that are All Plastic Free:
Your own zero waste journey can start this year by giving zero waste gifts to a family member who will appreciate eco friendly gifts.
2. Reusable lunch boxes and bags
3. Stainless steel drinking straws
4. Natural jute twine or hemp cord for wrapping presents
5. Beeswax wraps in lieu of plastic wrap
6. Organic cotton produce bags for grocery shopping
8. Natural cotton or linen kitchen towels
9. Reusable laundry bag and wool dryer balls
10. Organic bath and body products
11. Refillable pens, pencils, markers and crayons
12. Solar powered chargers for phones, computers and other devices
13. Reusable stainless steel containers and water bottles
14. Hand-made blankets, clothing or other textile items
15. Stainless steel lunch boxes/tiffin carriers/ stainless snack boxes
16. Cold brew coffee kits for making coffee at home and reusable coffee mug
17. Soy wax candles instead of paraffin ones
18. Compostable cutlery
19. Zero Waste Personal Care Kit
20. Wooden toys, puzzles and games made from recycled wood or natural materials.
So there you have it ... some of the best zero waste gifts this year, with zero plastic waste.  The perfect zero waste gift comes from the heart.  It's a way of showing your sustainable living mission.
All of these items and more can be found on Amazon with their Climate Pledge Friendly companies.

---
Lots of Zero Waste Gifts and Enviro Trends for You to Consider
This holiday season, try something different with your gift giving.  A wonderful gift to support a sustainable lifestyle.   Any waste free or low waste gifts that are cruelty free, made by fair trade, or with recycled plastic free of harmful chemicals is a great zero waste gift idea.
Your friends and family members will appreciate the thoughtfulness behind your incredible gift, and your ongoing pursuit of eco friendly living.
Still looking for a practical gift? Here they are in summary again.
Reusable gifts wrapping, secondhand store finds, homemade goodies, and zero waste packaging are all great ways to reduce your carbon footprint and save some money.
Plus, by donating to a cause in lieu of buying material presents, you can be sure that your loved ones will appreciate your thoughtfulness.
So get creative, do some good, and have a happy holiday! And don't forget to follow us at FavReviews for more great tips on green living.
Happy Shopping!
Your Fav Reviews Team
P.S. - You might also like our article:  Gift Them a Better Future: 5 Must-Know Zero Waste Gifts
Interested in Learning More About a Company Dedicated to Zero Waste - they make bedding products!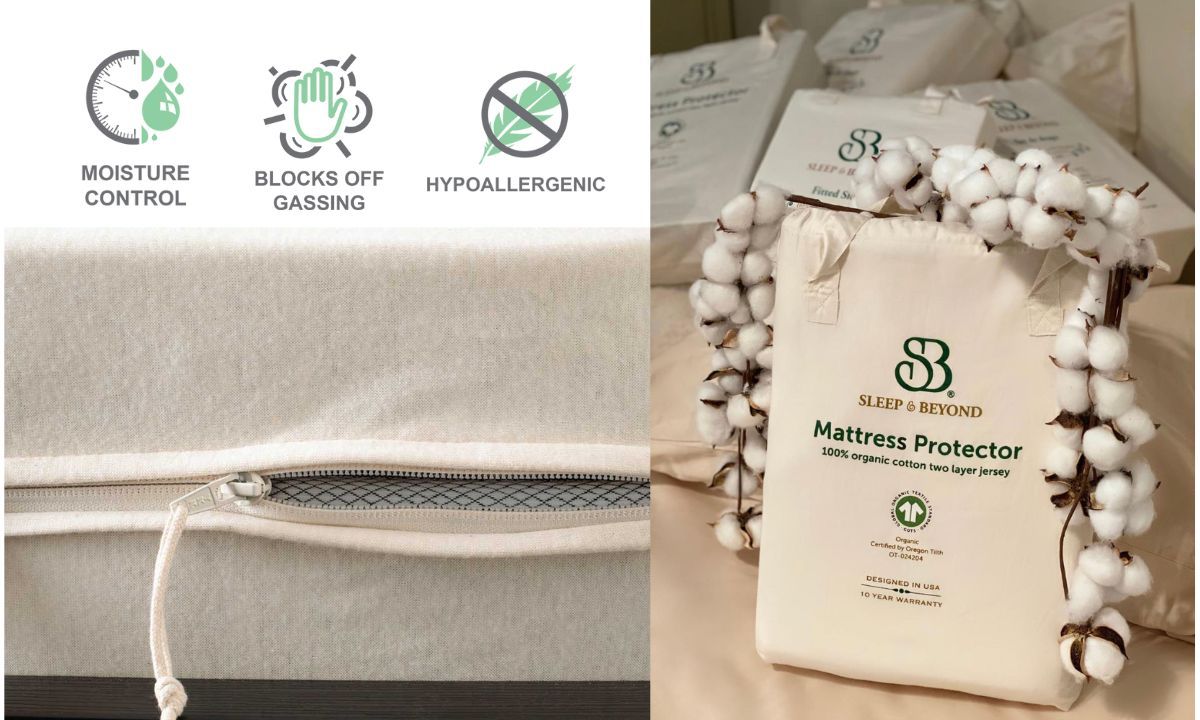 ---
Do You Enjoy the Outdoors as Much as We Do?
If you like to listen while walking or relaxing outdoors like we do, you can get lots of great music with Amazon Prime Music or 2 FREE Audiobooks from Audible Plus!
I love learning and I never give myself enough time to read books, so I love listening to a great book or motivating myself with great songs when out for my daily walks.
Plus, if you want to take advantage of 2-day shipping, get a free 30-day trial of Amazon Prime. ( I used to think free shipping was the biggest benefit of Amazon Prime, but have you seen how many new movies have been added to Amazon Prime lately?)  PLUS, did you know if you receive qualifying government assistance like SNAP or Medicaid, and others you can save even more with Prime Access.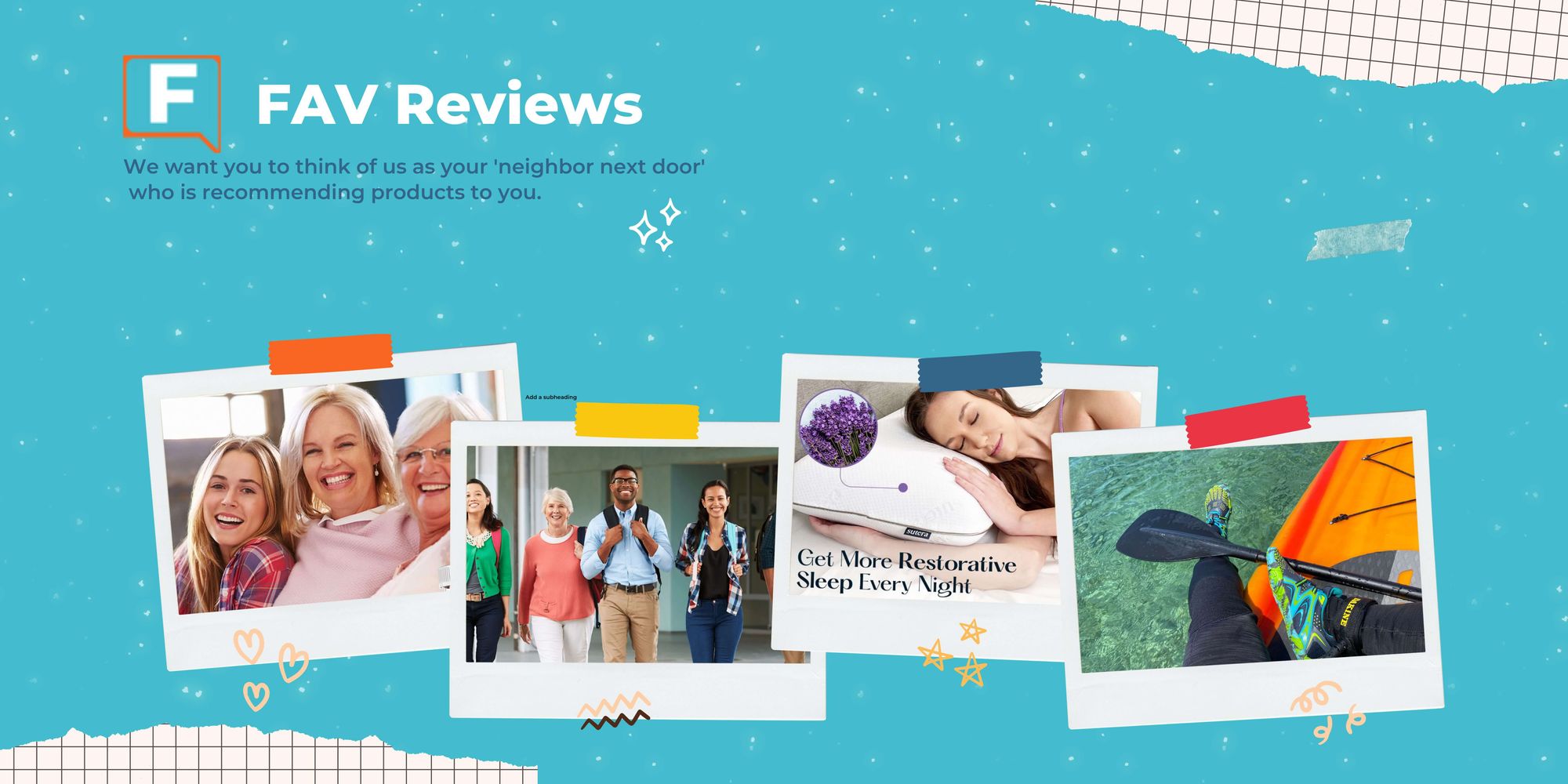 Want to see even more content about products for healthy lifestyles and outdoor enthusiasts?    Be sure to check out all of our FAV Reviews.
Do you love the outdoors as much as we do? Check out our other articles:
Or shop by the season:
Thank you for visiting us at Fav Reviews :)  Stop by again!  Better yet subscribe with the button on this page and never miss another thing.
---
Why Trust Us?
We hope you find your next favorite thing from FavReviews! We are a family friendly product review site.
Four Generation Family: As a four generation family, the breadth of products we consume and review as brand ambassadors is vast. But we can tell you, in general, in we love the outdoors, sports, staying active, living healthy and celebrating the changing seasons.
Trending Products: We also love finding new trending products and we are happy to pass along our research of new trending products to you. Follow us so you don't miss out on a thing! We send out cool emails with our latest reviews, and we will never sell or misuse your information.
Opinions Based on Use, Research and Reviews: Each product we write about is independently selected by our editors. All opinions in this article are our own, based on our own use of the product(s), or hours of research and reading reviews. We will never recommend something we wouldn't use ourselves in our own family.
Compensation: Yes, FavReviews may collect a share of sales or other compensation from the links on this page if you decide to buy something (that's how we stay in business). But, the product never costs you more, in fact in some cases, we hope we might help save you money based on our recommendations.
Reviews have been edited for length and clarity. Enjoy finding your next favorite thing!
Happy Shopping!
Your FavReviews Team
____________________________________________________
BEHIND the SCENES LOOK: If you'd like to learn how to start your own product review blog, with products that you love, check out our article How to Become a Brand Ambassador or visit LearnWriteLive.com There is room for all of us to provide better service to online shoppers. What's your passion?