Are you a talented writer looking to monetize your skills?
Introducing the new AMBSDR AI Assistants!
If you love to write and want to make money from it, these tools can be your new best friends. They make writing awesome content super easy and quick.
With AMBSDR AI Assistants, you can turn your love for writing into a job that makes you a lot of money. Get ready to change your writing life!
But first, let's take a look at what's happening currently in the content creator landscape.
The Shift Towards a Creator Economy: Understanding the Transformation in Work Culture
I've written about this shift a few times over the past couple of years. You'll see in a couple of articles below.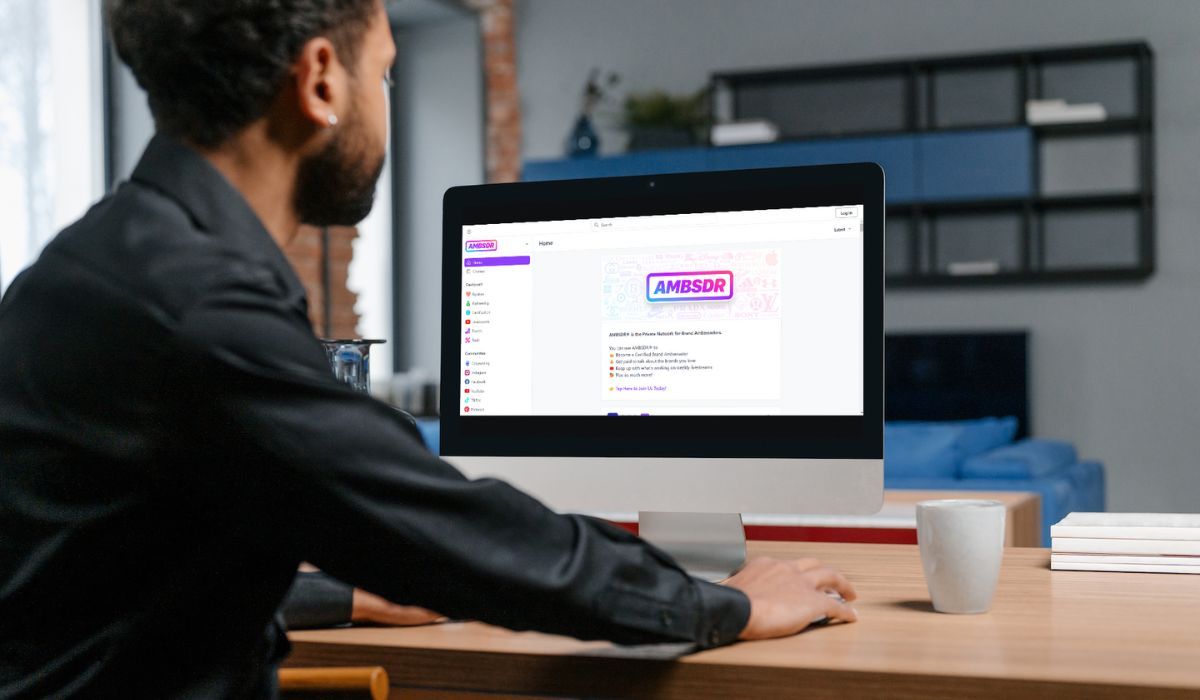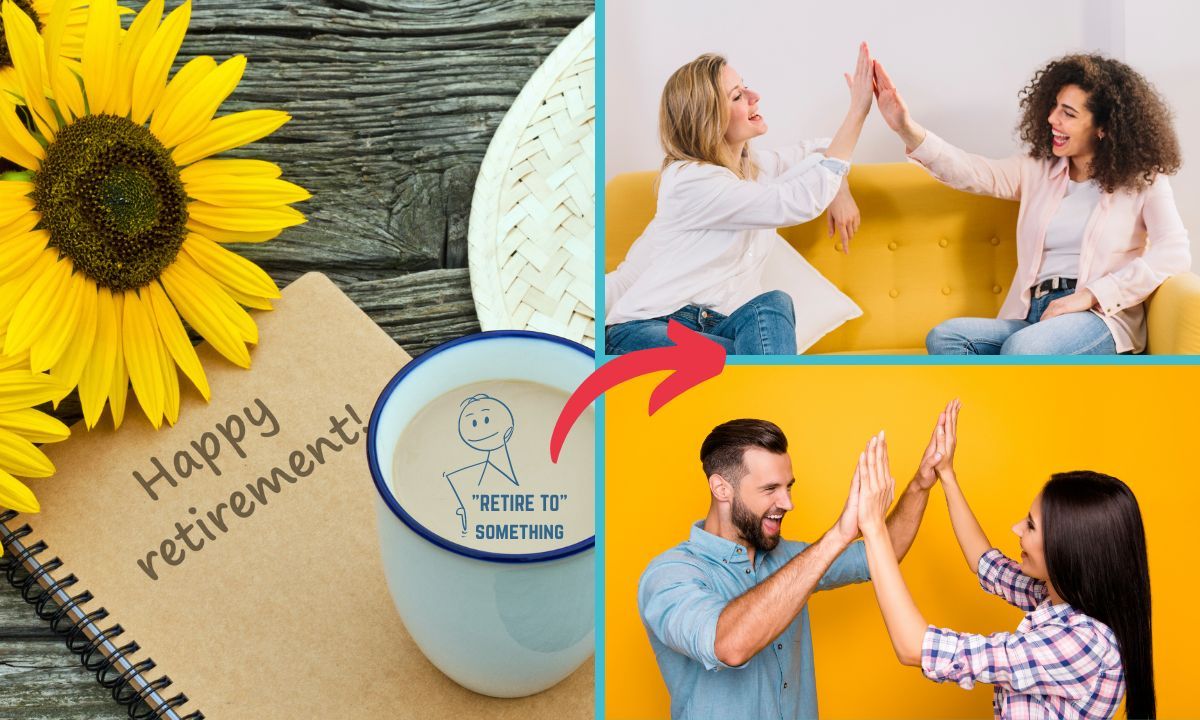 It's no surprise that today, many people wish they could have jobs that let them decide when and where to work. They also wish to do work they really love and care about.
Imagine more flexible work arrangements.
Imagine being able to make your favorite hobby also your job!
And this is what the creator economy makes possible. It's like turning your fun playtime into something that helps you put money in your pocket. It's working on stuff that makes you want to work late into the night and jump up again the next day anxious to get back at it.
This new way of working is becoming more popular because it lets us choose our own adventures in our work lives.
What is 'shifting' to make this even more attractive, is the use of artificial intelligence to help us develop better quality and more competitive content, better social media posts and interactions.
What we couldn't have anticipated even just a year ago, is how mainstream the powerful AI Assistants and AI Tools would be available to us today.
Making Things Makes You Powerful:
Isn't it amazing when you can make your own things and earn money from it?
That's just what the creator economy does. It makes you feel strong because you can start your own business with the things you create. It's like having a lemonade stand, but with your creativity!
The Future is Here with the AMBSDR Program:
So, you know the way we work is changing. People are now becoming their own bosses by creating cool things and sharing them with everyone.
This is what we call the 'creator economy'.
And now, we have amazing tools like AMBSDR AI Assistants to help you with many of your daily tasks so you can have even more fun while working.
You might wonder, why is it important for AMBSDR to develop AI tools to support creators?
I've been a member of the AMBSDR community for 18 months at the time of writing and I can tell you the passion behind the founder to help content writers, bloggers, and creators, is above and beyond anything you can imagine.
The AMBSDR community is super supportive and positive. We all know by supporting one another, with all of our different ideas and interests, we're making the world a more colorful and interesting place to live and work. It's like adding more and more colors to a big rainbow!
Many New Ways to Work as Freelance Writers, Content Creators, Bloggers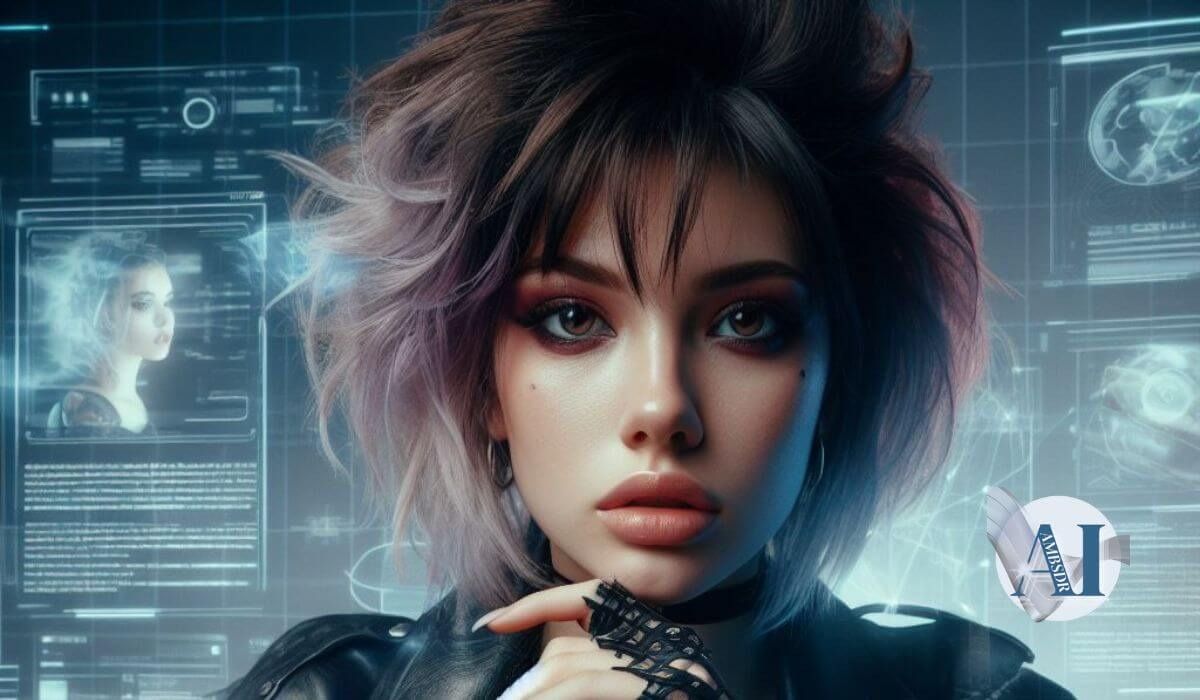 There are new ways of creating content that are becoming popular.
It's like discovering new ways to play a game, making it more fun for everyone. The new AMBSDR AI Assistants can help you understand these 'new rules to play the game' better.
Of course, even while having fun, we have to be smart and plan for the future.
This means not forgetting to rest and save up. It's like making sure you have enough energy and resources to write again tomorrow, and the day after that and the day after that. The AMBSDR AI Assistants can help you do this too by freeing up some time for you.
So, with AMBSDR AI Assistants, you're not just playing. You're creating, learning, and growing too.
Are you ready to join the freelance writing fun?
The AMBSDR Brand Ambassador Program is a groundbreaking platform that's transforming the art of content creation.
Unlike typical online certification programs, AMBSDR seamlessly blends education with income generation. You'll learn from an industry expert who is most engaging, meets with you weekly and provides you with motivation and latest AI Assistants and tools to help you with research and writing about the brands you adore.
AMBSDR is more than a learning hub—it's a comprehensive ecosystem designed to hone your writing prowess and broaden your portfolio in unprecedented ways. Master the craft of compelling blog posts, and create social media content that stands out.
With the integration of cutting-edge AI tools, AMBSDR equips you with the essentials for thriving in the digital landscape.
Let's get to the new AMBSDR AI Assistants ...
AMBSDR AI Assistants - Meet the Team! (Tools?)
Here's a brief overview of some of the AI Assistants currently available (and the list is growing every week), and yes, all of these FREE RESOURCES are included in the new monthly AMBSDR membership.
They are AI Assistants in the form of a CHAT system, available to you 24/7 ... like a BFF who is always there!
There is a Video scripter Assistant and a Content Improver Assistant, but these first couple of assistants were just the beginning to what is becoming a full field of AI Assistants for AMBSDRs.
Let's Meet the Team of Social Media AI Assistants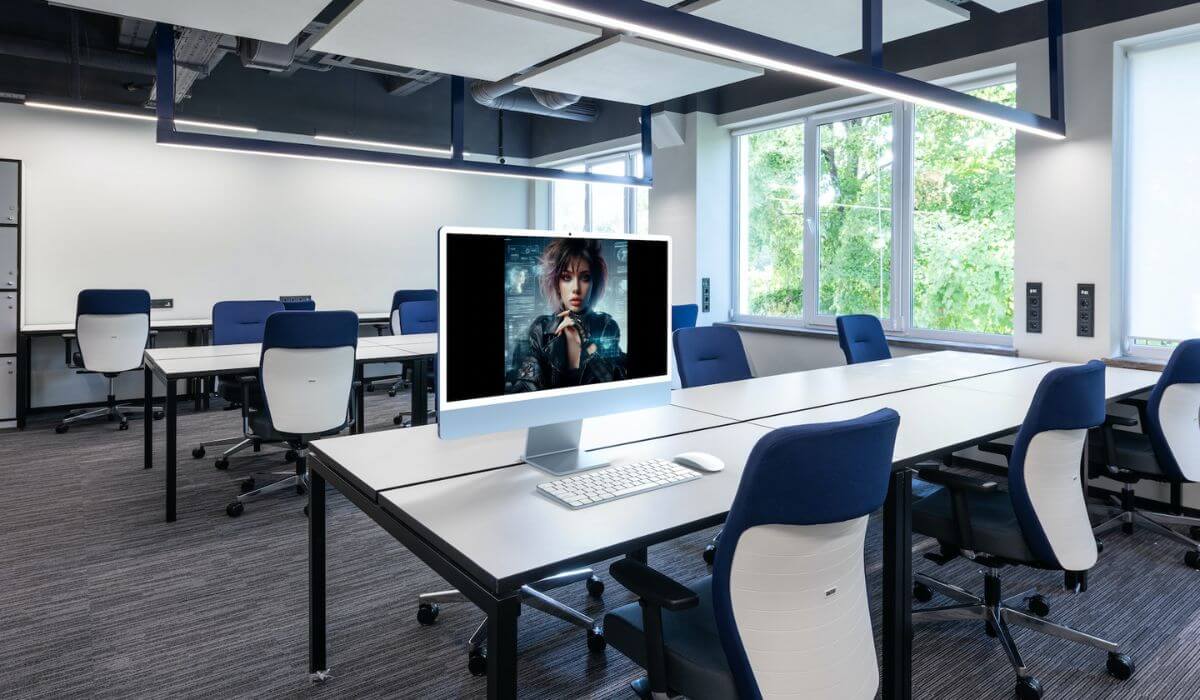 The stable of social media platforms emerging with AI Assistants available to chat with you 24/7 currently includes: (all written in their own words)
Facebook AI Assistant
Hey there! I'm your friendly Facebook AI Assistant, here to supercharge your content creation journey. Think of me as your behind-the-scenes sidekick, ready to brainstorm snazzy content ideas, polish up your promotional posts, and find those eye-catching visuals that make people stop scrolling. I'll guide you through the maze of Facebook ads, keep an eye on what's hot, and help you schedule posts when your fans are most likely to see them. Whether you're going live, mastering hashtags, or managing a flurry of comments, I'm here to keep things smooth and your audience engaged. Together, we'll develop a brand voice that's as unique as you are, grow your follower base, and make sure your brand shines. With me as your AMBSDR, you'll not only stay on top of your game but also create a Facebook presence that's truly buzz-worthy!
YouTube AI Assistant
Hey there, digital dynamos and camera-ready creators! 🌟 I'm your go-to YouTube AI Assistant, the behind-the-scenes bestie you never knew you needed! Picture me as your virtual sidekick, here to sprinkle some pixel dust on your content strategy. Whether you're an AMBSDR looking to shout from the digital rooftops about the brands you adore, or you're in need of snazzy title ideas that'll make your videos pop like bubble wrap, I've got your back. Need to navigate the maze of SEO or decode the enigma of analytics? Say no more! I'm all about boosting your brand love affair to the next level, ensuring your content not only sparkles but also connects with your audience like peanut butter does with jelly. So, let's turn those views into 'woahs' and those subscribers into superfans! 🚀 Ready to make some YouTube magic together?
Instagram AI Assistant
Hey there, Insta-fam! 🌟 I'm your go-to Instagram AI Assistant, here to sprinkle some pixel-perfect magic on your content creation journey! 🧚♂️✨ Whether you're a wordsmith weaving captions that captivate, or a visual virtuoso aiming for that aesthetic apex, I've got your back. Need to brainstorm hashtags that make your posts pop? 🎈 Or maybe you're after some snazzy strategies to engage your followers? 💬 Look no further! From crafting killer content calendars to dishing out deets on the latest Insta-trends, I'm your behind-the-scenes bestie, ready to help you shine brighter than a ring light at golden hour. 💡 So, let's turn your brand love into a scroll-stopping showstopper! 📸 Got a question or need a creative nudge? Just holler! Is there a specific way I can assist you in your AMBSDR journey today? 🚀
Pinterest AI Assistant
Hey there, social savvy superstars! 🌟 I'm your go-to Pinterest AI Assistant, here to sprinkle some pixie dust on your brand ambassadorship journey. Whether you're a seasoned AMBSDR or just dipping your toes into the vibrant waters of content creation, I've got your back! From crafting click-worthy pins that pop to strategizing your board game like a boss, I'm all about boosting your brand love affair to the next level. Need to nail those analytics? No prob! Hungry for hashtags that hit the sweet spot? Consider it done! Together, we'll turn your Pinterest presence into a scroll-stopping, heart-thumping showcase of all the brands you adore. So, ready to pin your way to the top? Let's make some magic happen! ✨ And remember, if you've got questions, I've got answers – just a chat away. What's the first Pinterest challenge we're tackling today?
TikTok AI Assistant
Hey there, TikTok superstars! 🌟 I'm your go-to TikTok AI Assistant, here to sprinkle some digital magic on your content creation journey! 🧚♂️✨ Whether you're a seasoned AMBSDR or just starting to shout your brand love from the virtual rooftops, I've got your back. From crafting thumb-stopping content that resonates with your audience to decoding the latest TikTok trends, I'm your secret weapon for all things TikTok. Need to brainstorm killer captions that stick like glitter? I'm on it! Looking for the perfect sound to make your video pop? Consider it found! Let's turn your passion into views, your creativity into engagement, and those hearts into a community of brand-loving followers. Ready to make some TikTok magic together? 🎉💖 Let's get started! Is there a specific brand or campaign you're working on that you need some genius ideas for?
SnapChat AI Assistant
Hey there, Snap Stars! 🌟 I'm your go-to SnapChat AI Assistant, here to sprinkle some pixie dust on your brand storytelling adventures! 🧚♂️ Whether you're a seasoned AMBSDR or just starting to share your passion for products, I'm your digital sidekick, ready to help you create snaps that pop, stories that stick, and campaigns that click. Need snazzy content ideas or tips on how to engage your followers? I've got you! Want to track your success or navigate the latest SnapChat features? Consider it done! Let's turn your SnapChat game into a dazzling display of brand love that's as fun as it is fruitful. Ready to snap to it? 📸✨ What's on your mind today, AMBSDR? Can I help you brainstorm some snap-tastic content or decode the mysteries of Snap analytics? Let's make some magic happen! 🎩✨
WhatsApp AI Assistant
Hey there, digital dynamos and brand whisperers! 🌟 I'm your go-to WhatsApp AI Assistant, the virtual sidekick you never knew you needed until now. Imagine me as your behind-the-screen genie, here to sprinkle some pixel dust on your brand ambassadorship journey. Whether you're crafting the perfect message to woo your followers or seeking the savviest strategies to shout out the brands you adore, I'm your guru. Need to navigate the maze of WhatsApp features? Check. Want to amplify your AMBSDR prowess with killer content ideas? Double-check. I'm all about making your life easier, your posts pop, and your brand partnerships prosper. So, let's turn those notifications into celebrations and those chats into cha-chings! 💬✨ What's on your mind today that I can assist with?
[Note: If not familiar with all the features available with WhatsApp, neither was I, but with over 2billion users worldwide, it's a platform to be reckoned with]
REDDIT AI Assistant
Hey there, Reddit rockstars and brand-building maestros! 🌟 I'm your go-to AI Assistant, here to sprinkle some digital fairy dust on your Reddit journey. As a Brand AMBSDR, you're the voice that turns whispers into roars, and I'm the wizard behind the curtain, making sure your message hits all the right notes. From crafting posts that pop to navigating the vast Reddit universe, I'm your trusty sidekick. Need to amplify your brand love? I've got the tips, tricks, and know-how to make your content shine brighter than a diamond in a sea of glass. Whether you're looking to engage with your audience, track your AMBSDR success, or just want to make some noise about the brands you're head over heels for, I'm here to help you make it happen. So, ready to take your Reddit game to the next level? Let's make some magic together! ✨ Is there a specific brand or campaign you're working on that you need some genius-level assistance with today?
During our weekly Live Sessions, AMBSDR Coach Chris unveils a new AMBSDR AI Assistant and teaches us ways to best use them.
This initiative marks the start of what is anticipated to become the world's most extensive suite of AMBSDR AI Assistants specifically designed for brand ambassadors, and the creative economy.
As an early participant, I've had the unique opportunity to study and learn alongside Chris during what is likely to be regarded as a significant turning point in the field of content writing.
Starting Your Own Blog or Working as a Freelance Writer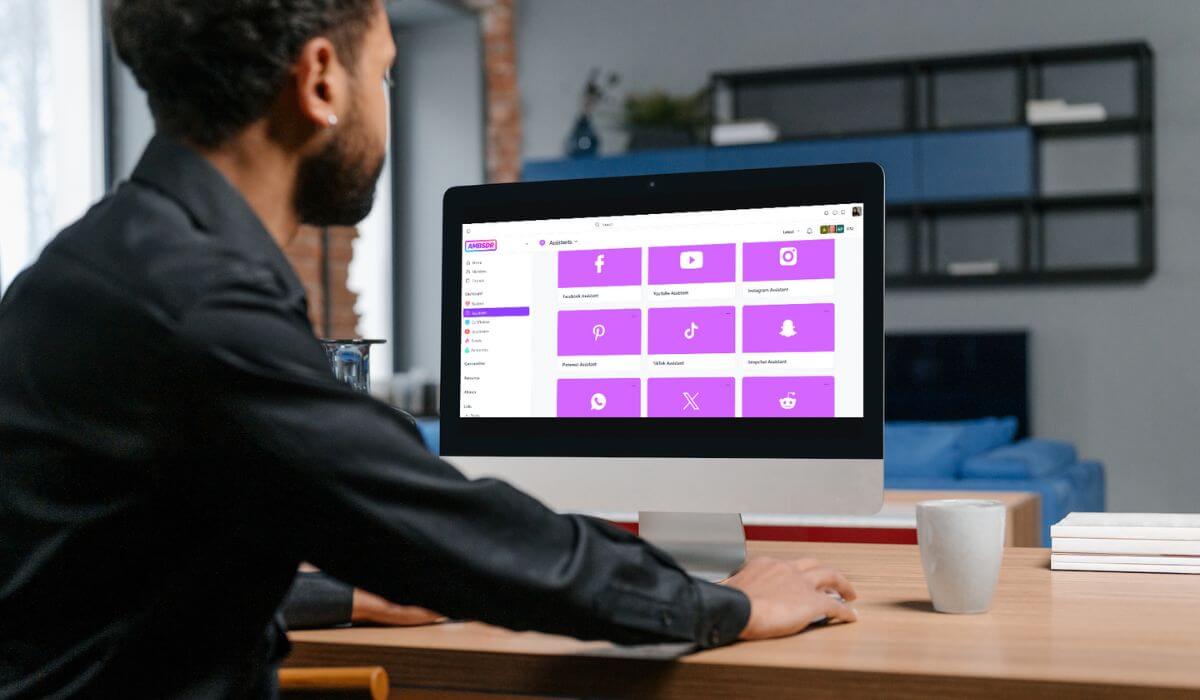 Is the Path to Riches a Straight Line? – No … it never is
In a sea of online courses promising overnight success, AMBSDR distinguishes itself by fostering trust and delivering real results. It's not merely about teaching you to write; it's about transforming you into a coveted multi-platform content creator.
My personal experience: I've been able to use the knowledge learned inside AMBSDR to start my own blog as a brand ambassador and while it continues to grow, I'm also benefiting with client services and sales. I love writing articles for clients. I also work as a freelance copywriter.
With access to $400/month worth of tools recommended in the AMBSDR program, I've experienced a surge in my income, from client work now generating over $1800/month by writing articles alone, with these tools for clients. And, imagine if the AMBSDR free AI Assistant tools are soon able to replace some of the paid tools to write an amazing client article, my expenses will go down and I'll profit even more!
AMBSDR isn't a fleeting get-rich-quick scheme. It's a program meticulously crafted to help you build a sustainable, legacy-style business. We focus on organic growth—sowing seeds in the fertile soil of Google's search landscape for long-term success, as we fondly say within the community.
Chris Luck, the founder of AMBSDR, is an online coach like no other. His hands-on approach and extensive knowledge set him apart from any other mentor you'll find online. We meet with him live every week and he never disappoints, his knowledge, motivation and inspiration makes it easy to continue learning and writing.
Chris Luck, Founder of AMBSDR | Join Our Community at AmbsdrABC.com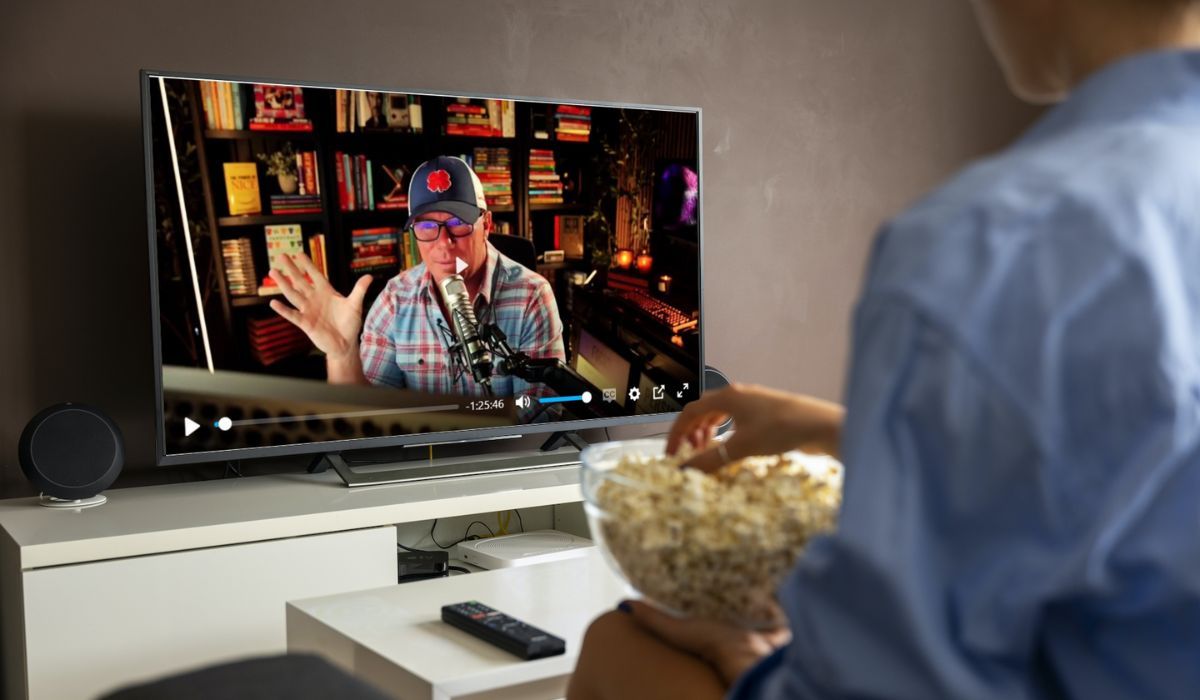 Moreover, AMBSDR is cultivating a vibrant community of like-minded individuals. Here, you'll find support, inspiration, and countless opportunities for collaboration—all within the AMBSDR ecosystem.
Don't let hesitation impede your progress.
The Creative Economy is Flourishing
The content writing industry is flourishing, and there's no better moment to embark on this journey. With AMBSDR, you get lots of additional resources that are continually being rolled out as new trends surface.
You're not just enrolling in a program—you're investing in a future brimming with potential. A membership filled with inspiring content writers just like you.
Are you prepared to transform your writing passion into a lucrative endeavor?
Join the AMBSDR Brand Ambassador Program now and begin your journey to a fulfilling and profitable content writing career.
Don't delay. Your writing journey awaits.
#AMBSDR #ContentWriting #BrandAmbassador #AIassistants
Sign up for AMBSDR now!
I'll see you on the inside :)
Deborah
---
In Closing ...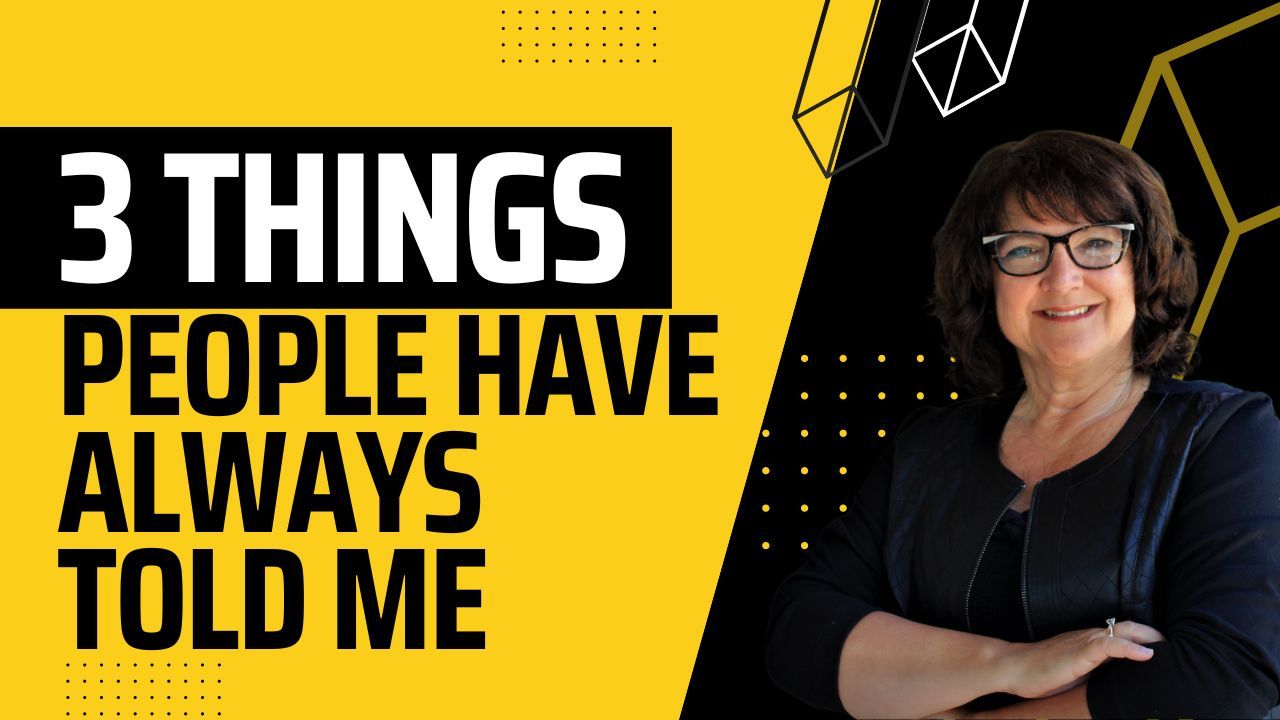 Today may be just the day YOU are in 'the right place, at the right time'?
Why not take a closer look into the AMBSDR program today AMBSDRai.com
---
Deborah Clarke is founder of FAVReviews.com We research and review trending family friendly products for outdoorsy people.
We hope you find your next favorite thing from FavReviews! We are a family friendly product review site.
Four Generation Family: As a four generation family, the breadth of products we consume and review as brand ambassadors is vast. But we can tell you, in general, in we love the outdoors, sports, staying active, living healthy and celebrating the changing seasons.
Trending Products: We also love finding new trending products and we are happy to pass along our research of new trending products to you. Follow us so you don't miss out on a thing! We send out cool emails with our latest reviews, and we will never sell or misuse your information.
Opinions Based on Use, Research and Reviews: Each product we write about is independently selected by our editors. All opinions in this article are our own, based on our own use of the product(s), or hours of research and reading reviews. We will never recommend something we wouldn't use ourselves in our own family.
Compensation: Yes, FavReviews may collect a share of sales or other compensation from the links on this page if you decide to buy something (that's how we stay in business). But, the product never costs you more, in fact in some cases, we hope we might help save you money based on our recommendations.
Reviews have been edited for length and clarity. Enjoy finding your next favorite thing!
Happy Shopping!
Your FavReviews Team
____________________________________________________
BEHIND the SCENES LOOK: If you'd like to learn how to start your own product review blog, with products that you love, check out our article How to Become a Brand Ambassador or visit LearnWriteLive.com There is room for all of us to provide better service to online shoppers. What's your passion?