Tile Trackers are innovative devices designed to help you locate lost or misplaced items. They serve as your digital eyes and ears, helping you keep track of the things that matter most to you. From keys and wallets to cars and even pets, Tile Trackers can be attached to a wide range of items for easy tracking.
Tile App for the Tile Tracker
The functionality of Tile Trackers is based on Bluetooth technology. They connect with the Tile app on your smartphone via Bluetooth, creating a network that allows you to locate your items. When within Bluetooth range (which can be up to 250 feet, 400 feet with Tile Tracker PRO), you can use the app to ring your Tile Tracker, thus revealing the location of your item. If the item is out of range, the app utilizes the larger Tile community to help locate it. Whenever another Tile user comes within range of your lost item, their app will send a location update to yours, all done anonymously and automatically.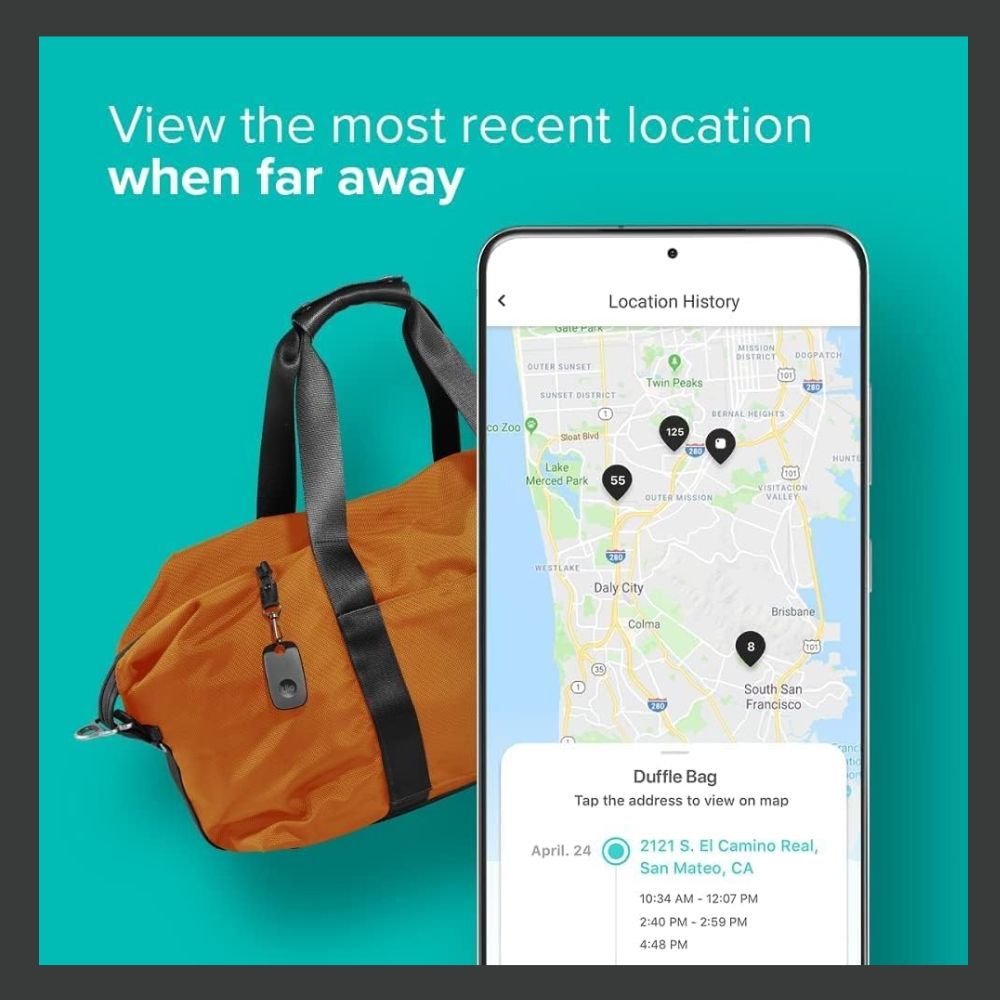 Bluetooth Technology
One of the main benefits of using Tile Trackers is their accuracy. By leveraging Bluetooth technology and the power of the Tile community, these trackers can pinpoint the exact location of your lost item. Another advantage is convenience; with a Tile Tracker, you no longer have to spend precious time searching for misplaced items. Additionally, Tile Trackers are cost-effective, especially considering the potential cost of replacing lost items.
Tile Mate and Tile Pro
Tile offers two versions of its tracker: the Tile Mate and the Tile Pro.
The Tile Mate is a low-priced option that features Bluetooth technology, Replaceable Battery capability, Water Resistant construction, and up to 200ft of range.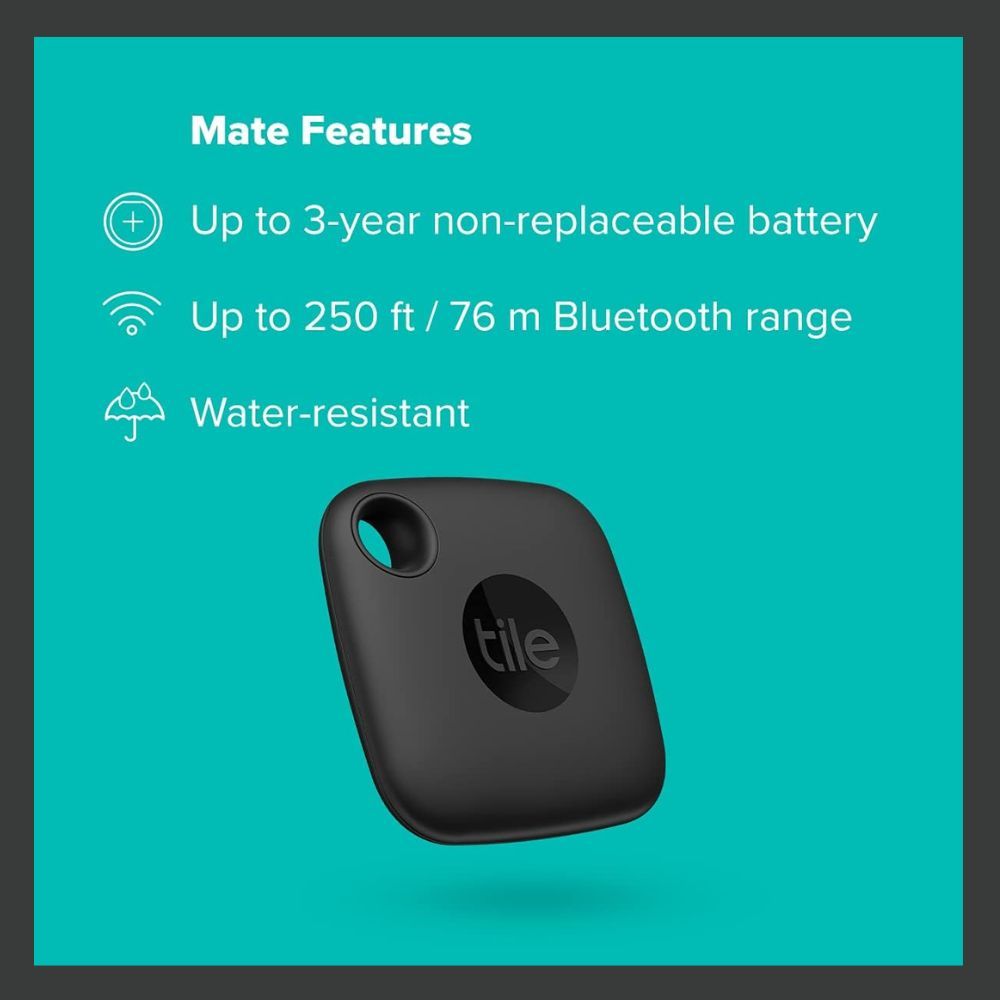 The Tile Pro is slightly more expensive but has an extended range of 400ft along with increased sound volume for easier tracking.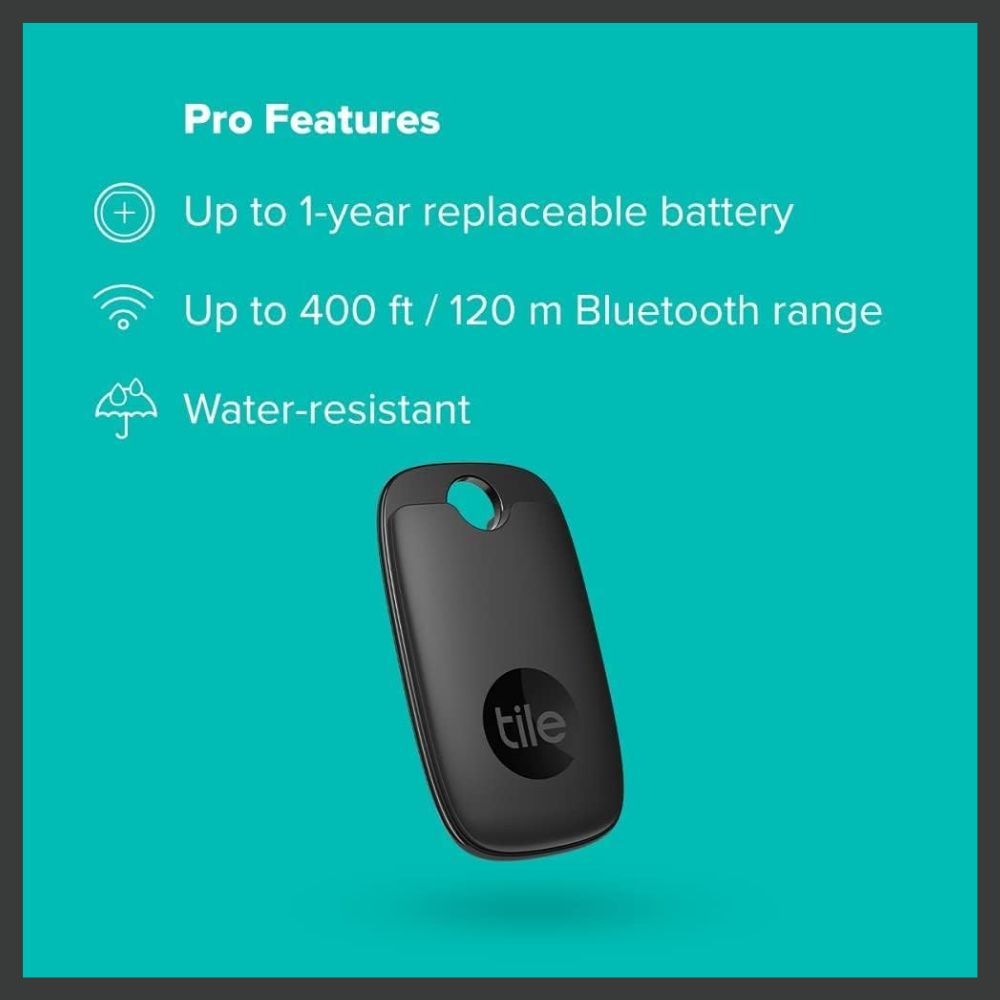 Both versions come with a one-year warranty and can be easily attached to the items you want to keep track of.
Overall, Tile GPS Trackers are an excellent way to protect your belongings from getting lost or misplaced. Whether it's your keys, car, wallet, pet, or anything else, the tile works to make it easier than ever to find your items. With the high accuracy, convenience, and affordability that Tile Trackers offer, you can rest assured that your valuables are safe.
How to Get Started with Tile Trackers
Getting started with Tile Trackers is easy! All you need to do is download the Tile app on your smartphone and pair it with a Tile Tracker of your choice.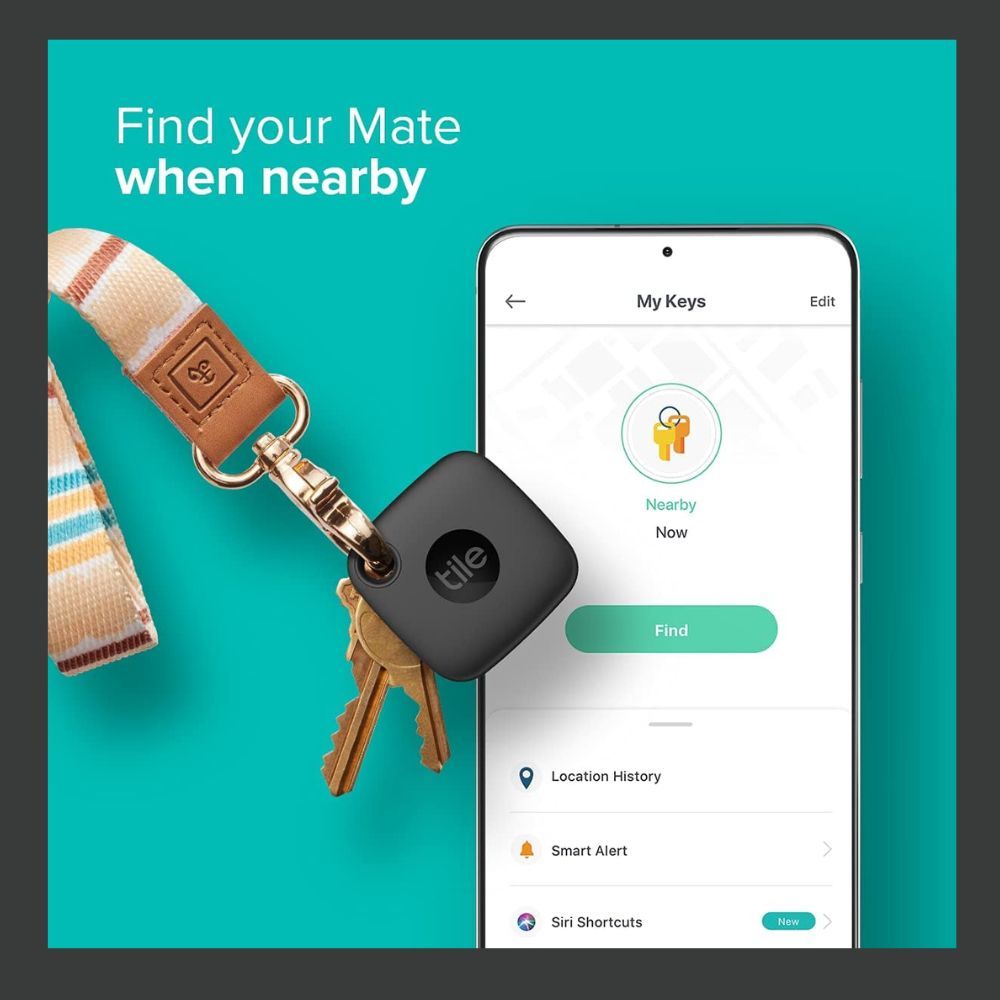 Once connected, you can attach the Tile Tracker to the item you want to keep track of and start tracking. You can also customize settings on your app to get notifications when your tracked items leave a designated area or are about to run out of battery. With Tile Trackers, you'll never have to worry about losing your important items again!
Do you know someone who could benefit from Tile Trackers? Share this article with them and help them keep track of their belongings! With Tile, you can never be too careful.
---
How the Tile Trackers Work
To understand how Tile Trackers work, we first need to delve into the technology behind these innovative devices. Each Tile Tracker utilizes Bluetooth technology to establish a connection with the Tile app on your smartphone. This technology allows your smartphone to communicate wirelessly with your Tile Tracker, forming a sort of digital tether between your device and the item it's attached to.
Within the Bluetooth range of the Tile Tracker (which can be up to 400 feet for the Tile Pro), you can conveniently use the Tile app to 'ring' your Tile Tracker. This triggers an audible tone from your Tile, revealing the location of your item. Even if your item is out of Bluetooth range, Tile has a clever solution to help locate it. This is where the power of the Tile community comes into play.
The Tile app utilizes a feature known as 'Community Find.' When your item is marked as lost, all other Tile app users' phones can detect your lost Tile if they come within Bluetooth range of it. This process is completely anonymous and automatic. The other users won't know that their phone has found your lost item. Instead, their app sends a silent update to your app with the location of your lost Tile.
A Tile GPS Tracker offers enhanced accuracy in tracking, leveraging the power of Bluetooth technology and the wider Tile community. By tapping into this community, the Tile Tracker can provide you with the exact location of your lost or misplaced item, no matter where it is. This system turns the potentially frustrating process of locating a lost item into a simple, streamlined task, saving you time and stress.
In a nutshell, Tile Trackers work by utilizing Bluetooth technology to create a digital connection between your items and your smartphone. Whether you're within range or relying on the Tile community to find an item that's out of range, Tile Trackers provide an effective, convenient, and cost-efficient solution to keep track of your belongings.
Exceptional Tracking Capabilities
Tiles are known for their exceptional tracking capabilities, making them a popular choice among users. One of the key benefits of using tiles is the option for free battery replacement, ensuring that your tile functions for a long time. Whether it's the tile devices, such as tile slim or tile sticker, or the tile app passes, the seamless integration between all these components allows for efficient tracking.
At the heart of the tile system lies the tile network, which utilizes the power of Bluetooth connection to establish a reliable link between your device and the tile. This connection enables precise tile location tracking, ensuring that you can easily find your belongings whenever they go missing. With a large community of tile users, the network becomes even more powerful, as it leverages the collective efforts of everyone using tile devices.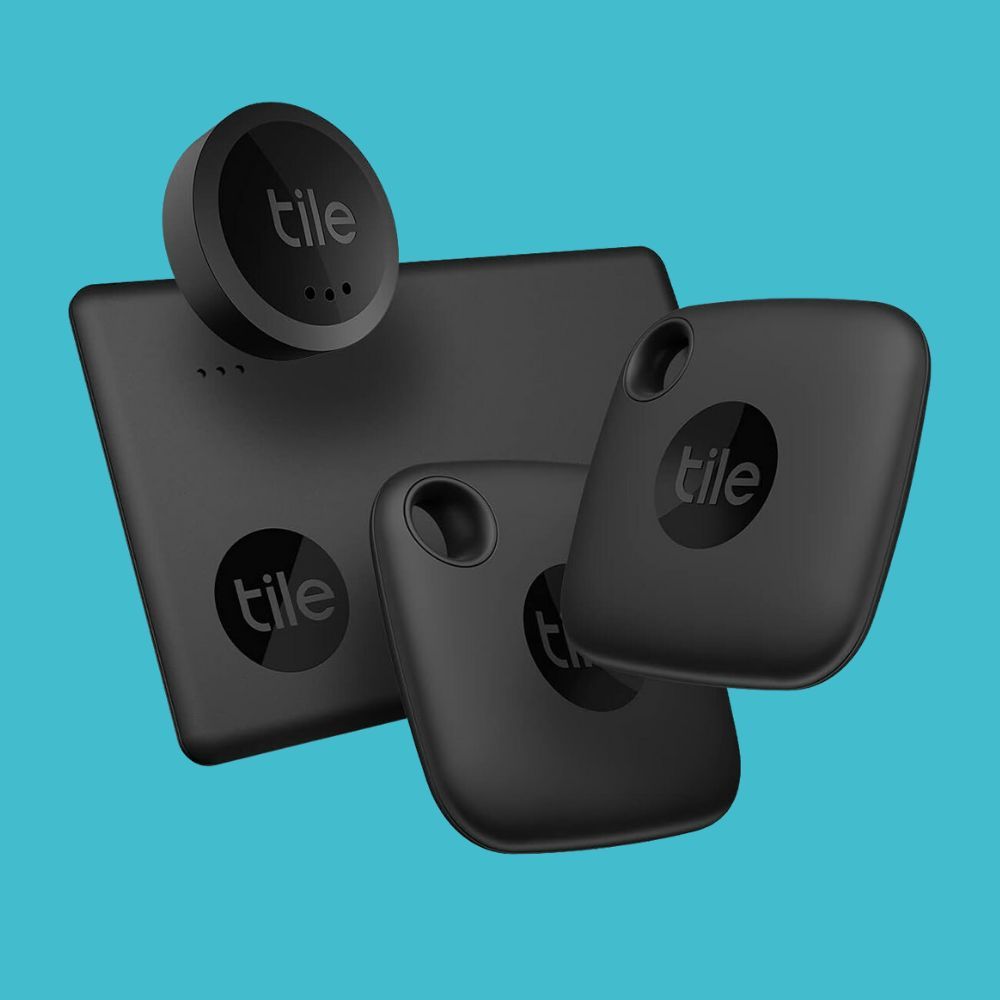 When it comes to the functionalities of tiles, they work in a simple yet effective manner. By attaching a tile to your belongings, you can track their whereabouts through the tile app. The app provides real-time updates and notifications, allowing you to stay informed about the location of your items. Whether you're using tile slim, tile sticker, or any other tile device, the fundamental principle remains the same – an efficient tracking system that helps you keep tabs on your valuables.
Isn't It Time to Protect Your Belongings?
Tile Trackers are an excellent way to protect your belongings from getting lost or misplaced. Their accuracy, convenience, and affordability make them the perfect choice for anyone looking to keep track of their valuables. With the Tile app and a Tile Tracker, you can rest assured that your items are safe no matter where they are!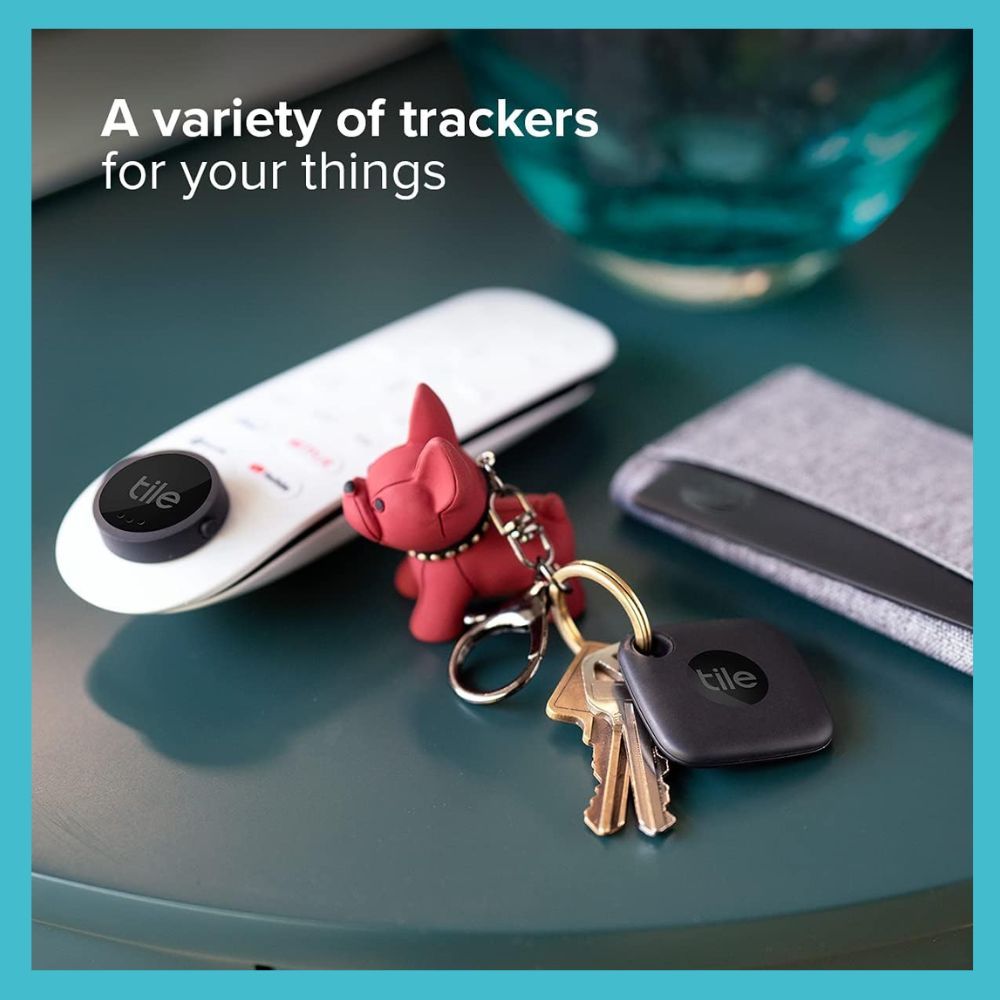 To maximize the usefulness of your Tile Trackers, it's recommended to attach them to items you frequently misplace or that are valuable. Also, ensure that the Tile app is always running on your phone, as this enables the tracker to function optimally. Regularly updating your app will also give you access to new features and improvements.
Tile Trackers are a practical solution to the common problem of losing or misplacing items. They offer an easy, accurate, and cost-effective way to keep track of your belongings using advanced tracking technology and a collaborative community approach.
In Summary
Tile trackers work by utilizing a combination of tile devices, the tile app, and a robust tile network. They rely on Bluetooth connection to establish communication and provide accurate location tracking. Tiles offer a long-lasting solution for keeping track of your belongings. So, whether it's your keys, wallet, or any other item, isn't it time a tile work for you?
Sources:
---
You Might also like ...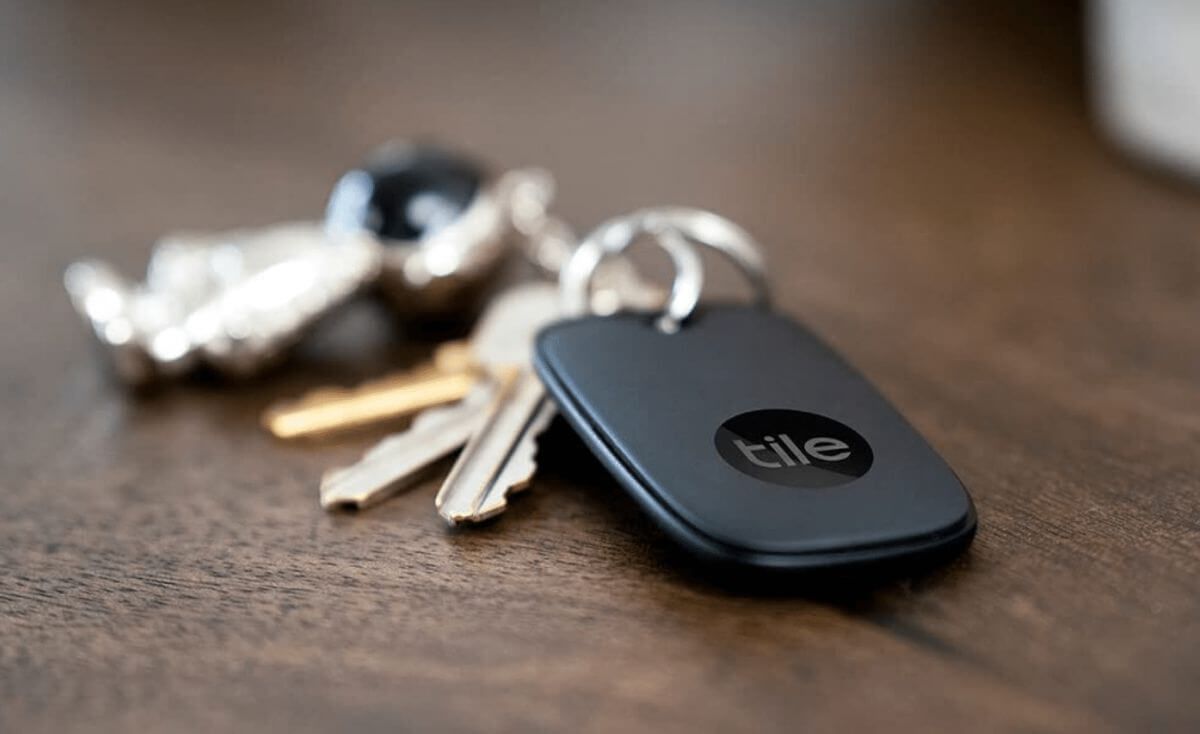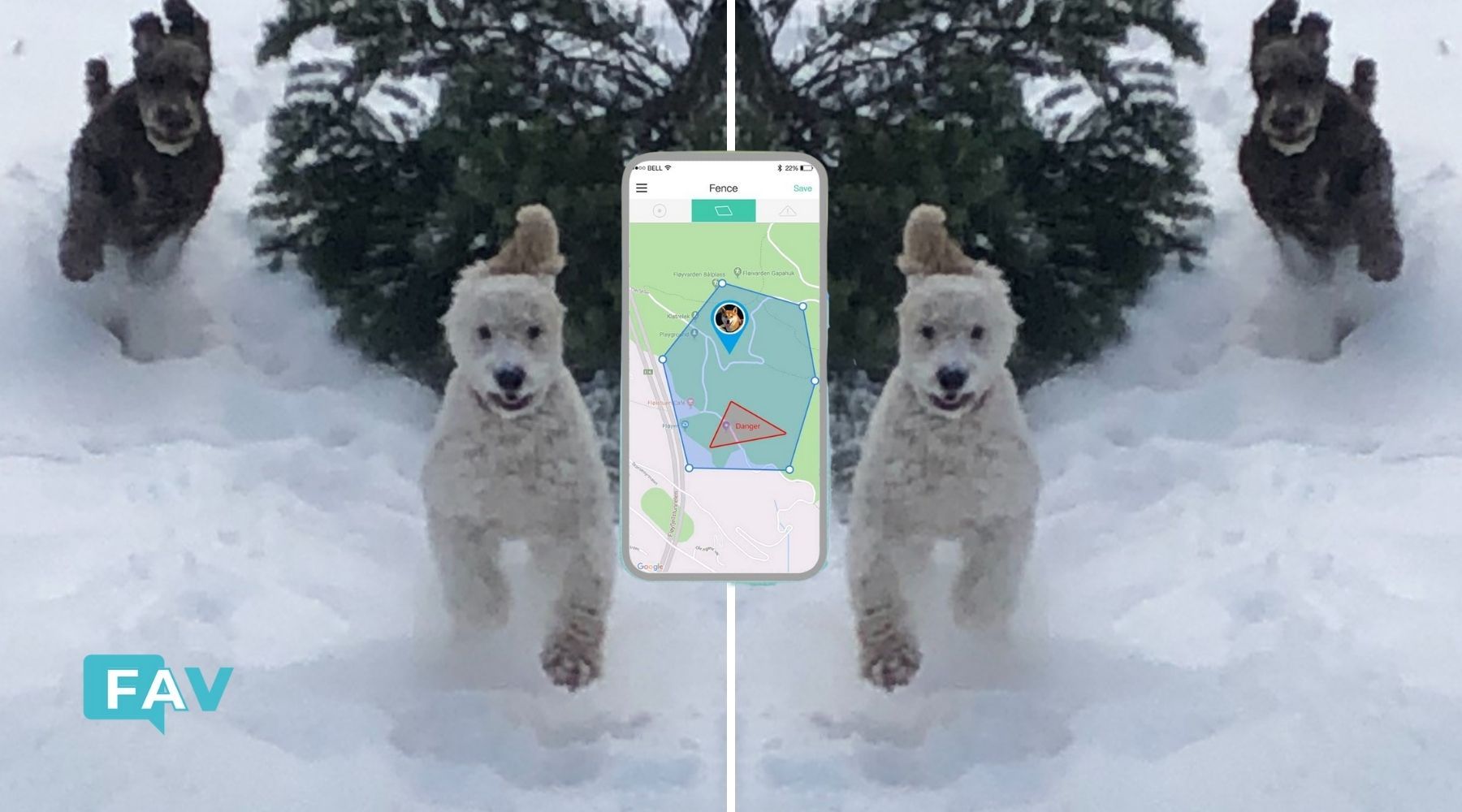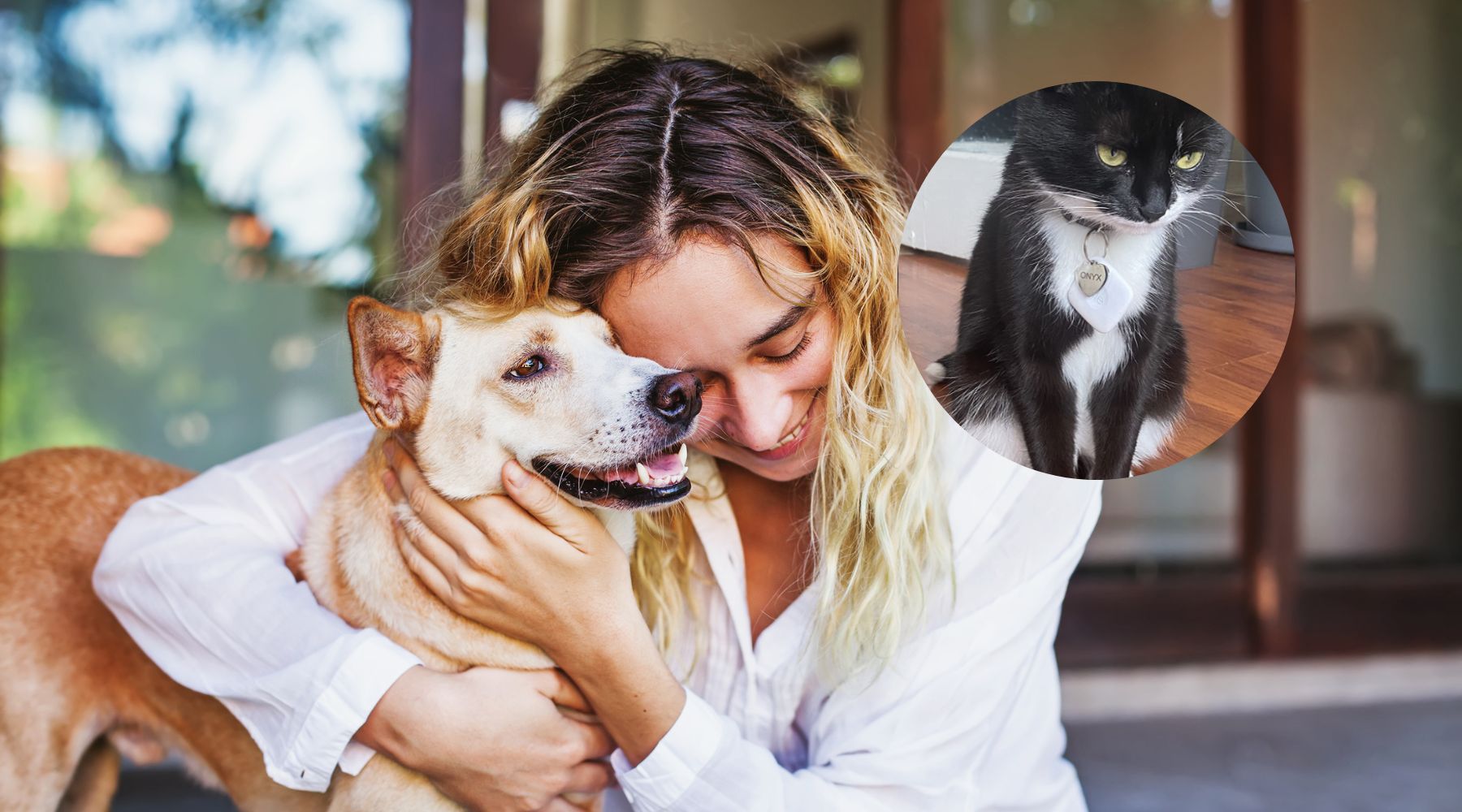 ---
Do You Enjoy the Outdoors as Much as We Do?
If you like to listen while walking or relaxing outdoors like we do, you can get lots of great music with Amazon Prime Music or 2 FREE Audiobooks from Audible Plus!
I love learning and I never give myself enough time to read books, so I love listening to a great book or motivating myself with great songs when out for my daily walks.
Plus, if you want to take advantage of 2-day shipping, get a free 30-day trial of Amazon Prime. ( I used to think free shipping was the biggest benefit of Amazon Prime, but have you seen how many new movies have been added to Amazon Prime lately?) PLUS, did you know if you receive qualifying government assistance like SNAP or Medicaid, and others you can save even more with Prime Access.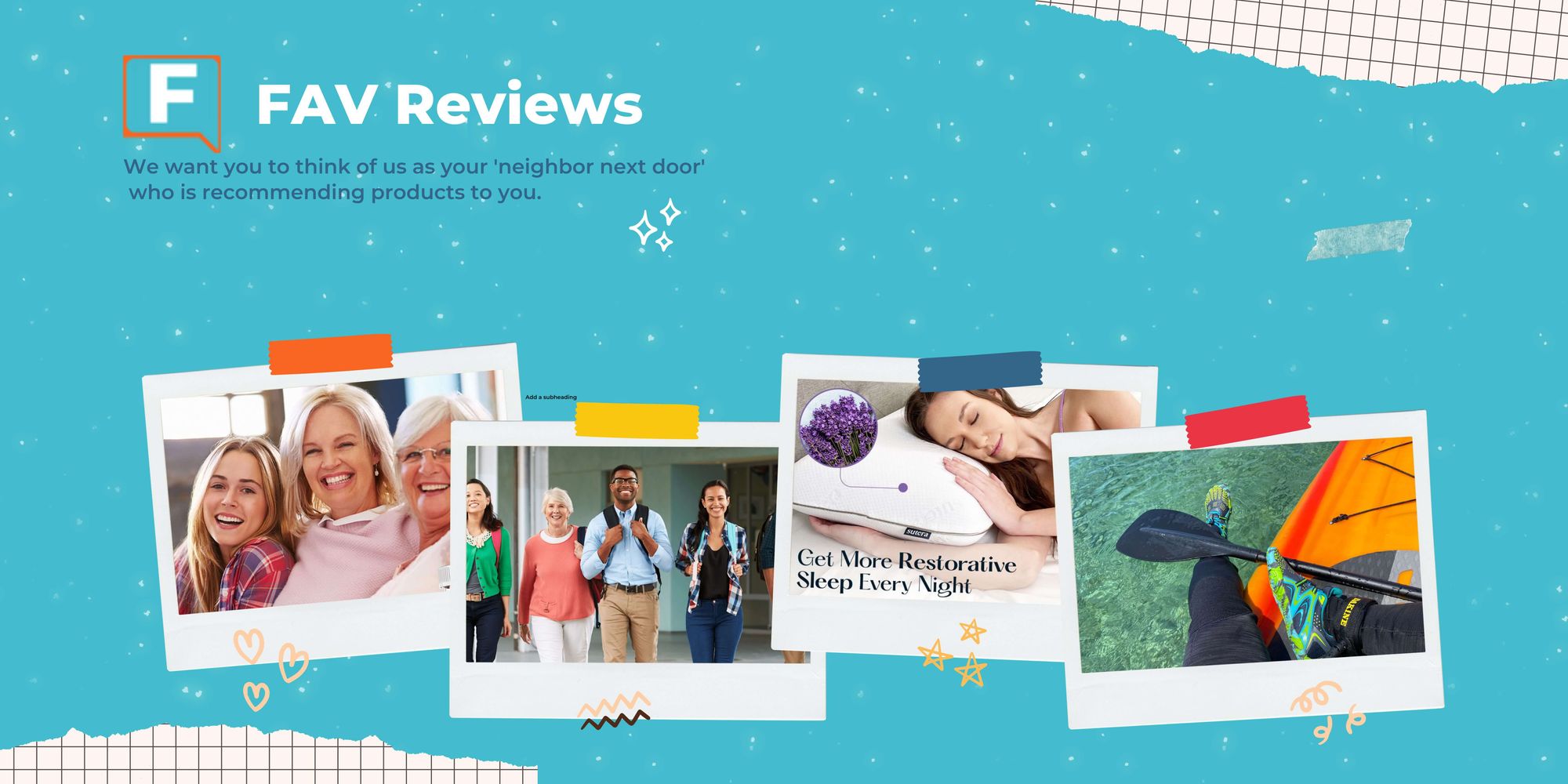 Want to see even more content about products for healthy lifestyles and outdoor enthusiasts? Be sure to check out all of our FAV Reviews.
Do you love the outdoors as much as we do? Check out our other articles:
Or shop by the season:
Thank you for visiting us at Fav Reviews :) Stop by again! Better yet subscribe with the button on this page and never miss another thing.
---
We hope you find your next favorite thing from FavReviews! We are a family friendly product review site.
Four Generation Family: As a four generation family, the breadth of products we consume and review as brand ambassadors is vast. But we can tell you, in general, in we love the outdoors, sports, staying active, living healthy and celebrating the changing seasons.
Trending Products: We also love finding new trending products and we are happy to pass along our research of new trending products to you. Follow us so you don't miss out on a thing! We send out cool emails with our latest reviews, and we will never sell or misuse your information.
Opinions Based on Use, Research and Reviews: Each product we write about is independently selected by our editors. All opinions in this article are our own, based on our own use of the product(s), or hours of research and reading reviews. We will never recommend something we wouldn't use ourselves in our own family.
Compensation: Yes, FavReviews may collect a share of sales or other compensation from the links on this page if you decide to buy something (that's how we stay in business). But, the product never costs you more, in fact in some cases, we hope we might help save you money based on our recommendations.
Reviews have been edited for length and clarity. Enjoy finding your next favorite thing!
Happy Shopping!
Your FavReviews Team
____________________________________________________
BEHIND the SCENES LOOK: If you'd like to learn how to start your own product review blog, with products that you love, check out our article How to Become a Brand Ambassador or visit LearnWriteLive.com There is room for all of us to provide better service to online shoppers. What's your passion?