Imagine sipping your coffee at the perfect temperature, hours after brewing it. With Yeti coffee tumblers and mugs, that dream becomes a reality.
Featuring innovative technologies, unique designs, and customization options, Yeti drinkware is the ultimate solution for coffee enthusiasts.
Let's dive into the world of Yeti and explore what makes their coffee products stand out.
FAV Highlights
Discover the Yeti Coffee Collection, featuring Rambler Tumblers and Mugs with innovative technologies for superior temperature retention.
Limited Edition drinkware available to customize your experience with engraving services and accessories.
Customers have expressed satisfaction through positive testimonials found online.
Discover the Yeti Coffee Collection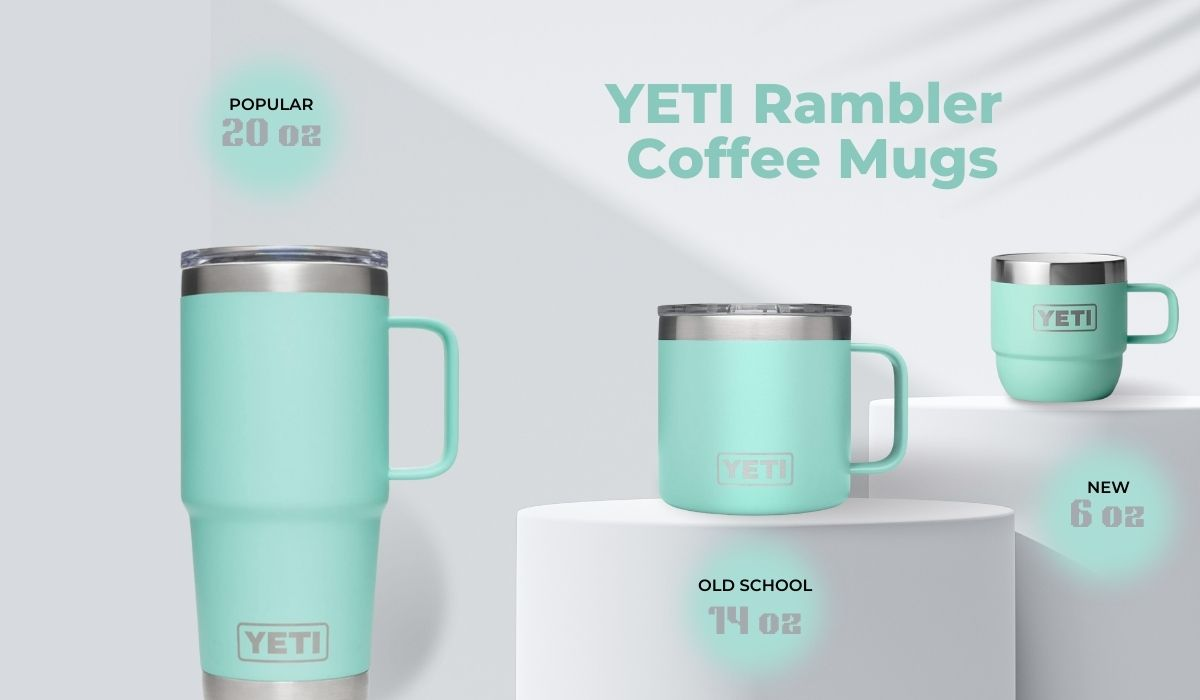 Featuring Rambler Tumblers, Rambler Mugs, and the newly unveiled 6 oz Stackable Espresso Mug with DuraSip Ceramic Lining, the Yeti coffee collection, including the popular 20 oz Yeti coffee mug and what we call the 'old school' 14 oz Yeti coffee mug, is broad and diverse. Each product is designed with functionality, durability, and style in mind, ensuring that your coffee experience is nothing short of extraordinary.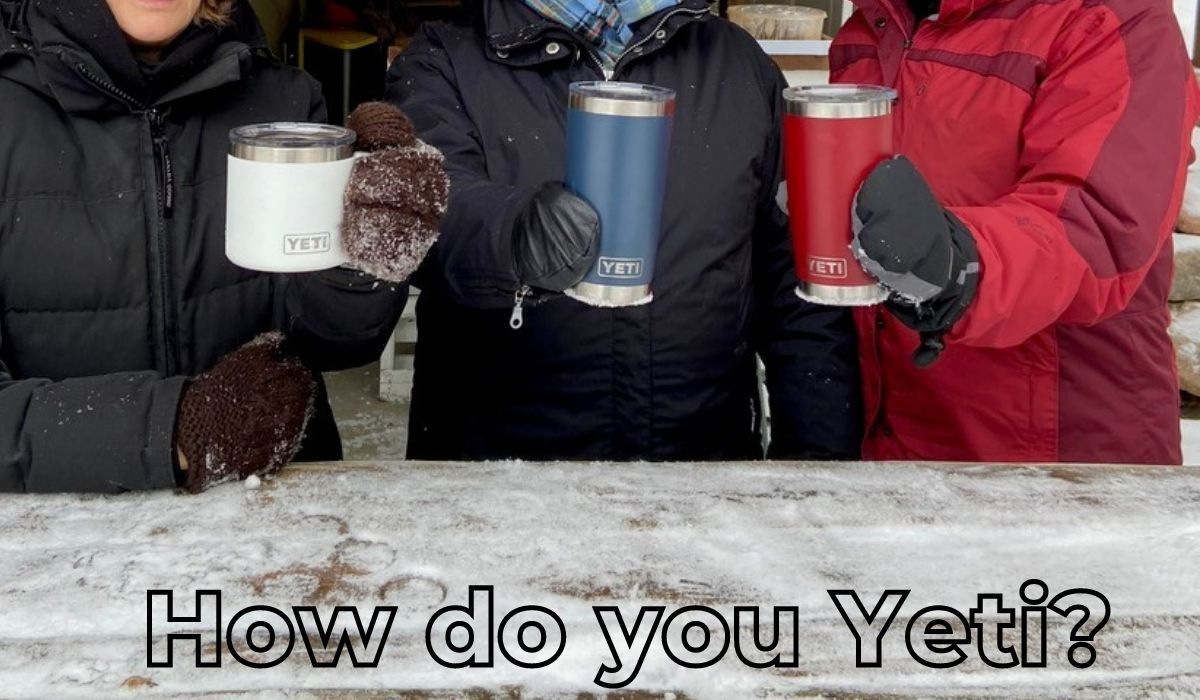 Yeti Rambler Tumblers are the ideal travel mug, featuring an over-engineered design with 18/8 stainless steel construction, double-wall vacuum insulation, and a No Sweat™ Design. Rambler Mugs, on the other hand, boast a leak-resistant Stronghold™ Lid and an ergonomic design for a comfortable grip.
The newly introduced Yeti Rambler Mugs now include 6 oz Stackable Espresso Mug, equipped with a DuraSip™ Ceramic Lining, is a robust and stackable must-have for espresso lovers.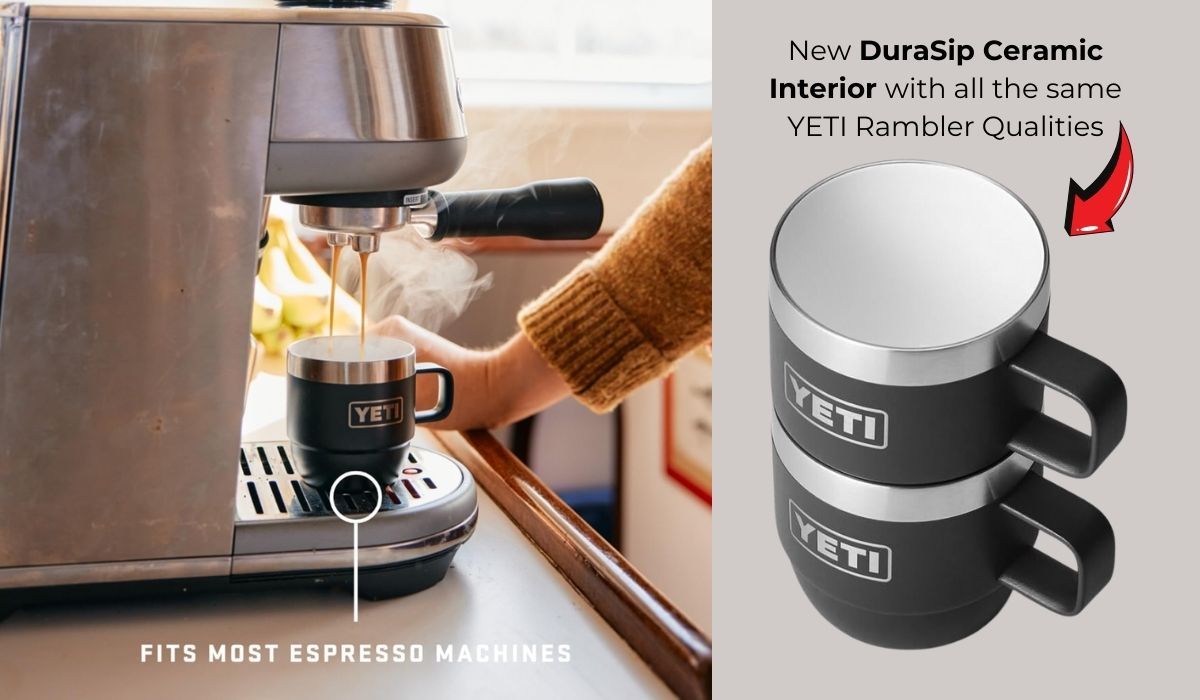 Yeti Rambler Tumblers
Yeti Rambler Tumblers are perfect for on-the-go coffee drinkers, as they are constructed with double-wall vacuum insulation and heavy-duty stainless steel, making them impact-resistant and able to withstand punctures, dings, and dents. Available in various colors, including the limited edition Power Pink drinkware, these tumblers can also be used as a new Rambler cocktail shaker for mixing drinks on the go. But, wait for it, have you seen the new Yeti Cocktail Shaker?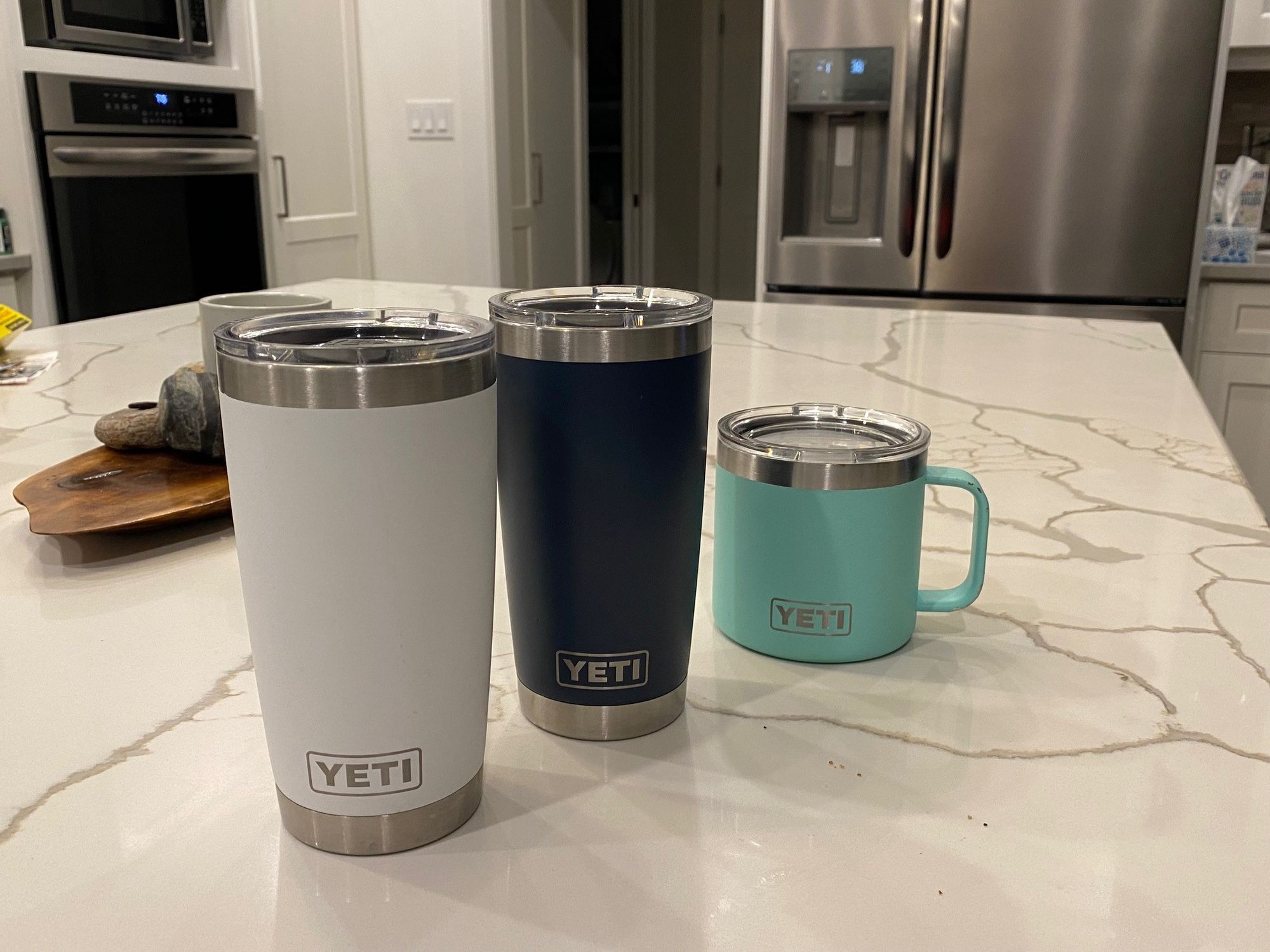 A broad selection of YETI Rambler products, inclusive of coffee mugs, wine glasses, and jugs with half-gallon and gallon capacities, are available online at Amazon. You can find the perfect Rambler Tumbler for you, with a variety of sizes and DuraCoat colors available, and even grab limited edition drinkware, like the Power Pink Collection or the new Cosmic Collection color.
Yeti Rambler Mugs
Designed to enhance the coffee experience in both domestic and professional settings, Yeti Rambler Mugs are a great choice. Here are some features of these mugs:
Leak-resistant Stronghold™ Lid
Ergonomic design
Made of 18/8 stainless steel, which is puncture and rust-resistant
Double-wall vacuum insulated will keep your coffee hot or your water cold for extended periods of time.
The Yeti Rambler 14 oz Mug is available in a variety of colors and patterns on Amazon, so you can choose your favorite one and add it to your bag. The mug is approximately 5 inches in width and 3.75 inches in height, making it a perfect companion for your new Hopper soft cooler, also known as the anywhere hopper soft cooler, from the Hopper Soft Cooler Series.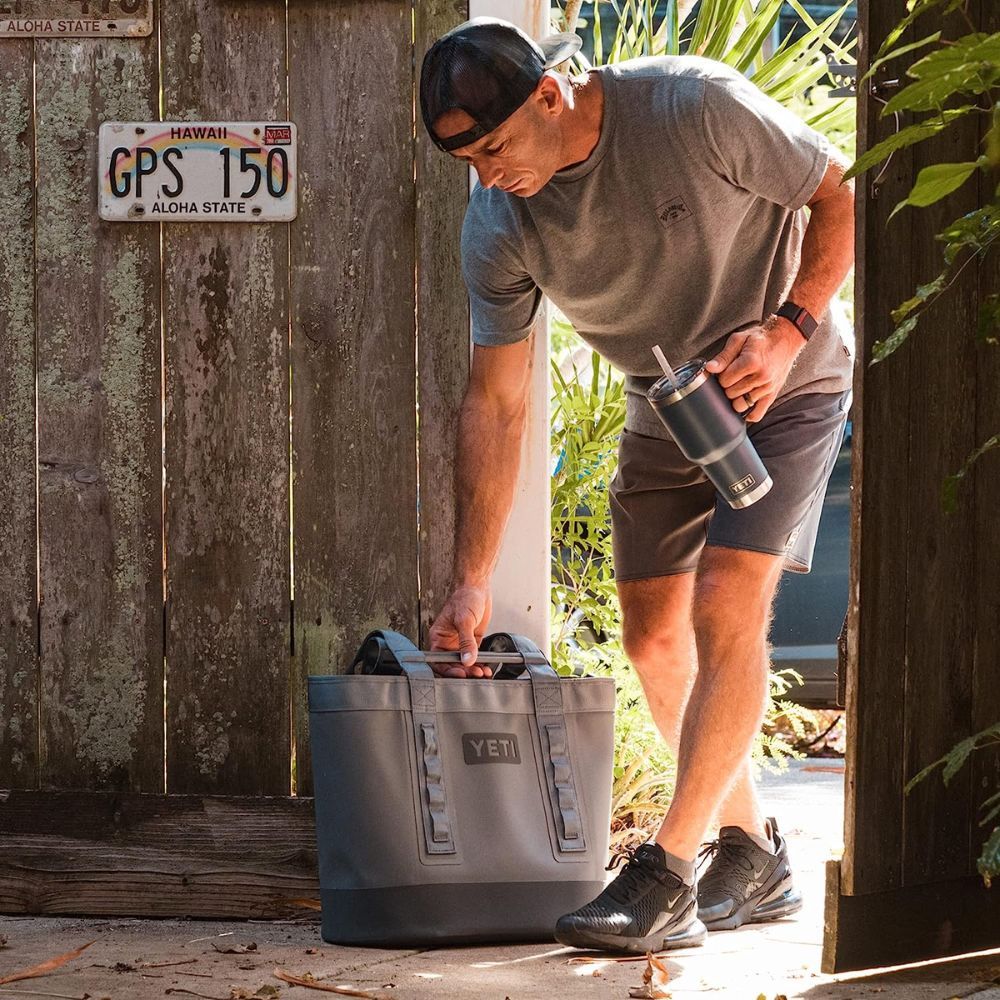 New (just dropped) Yeti Rambler 6 oz Stackable Mug, Stainless Steel, Vacuum Insulated Espresso Mug with DuraSip Ceramic Lining
Meet the new Yeti Rambler 6 oz Stackable Espresso Mug, a perfect companion for espresso enthusiasts and hot drink lovers. Features:
DuraSip™ Ceramic Lining for durability
Stackable design for easy storage
Over-engineered firm-grip handle for a secure hold
Stickability for coffee on-the-go
Dishwasher-safe for easy cleaning and maintenance.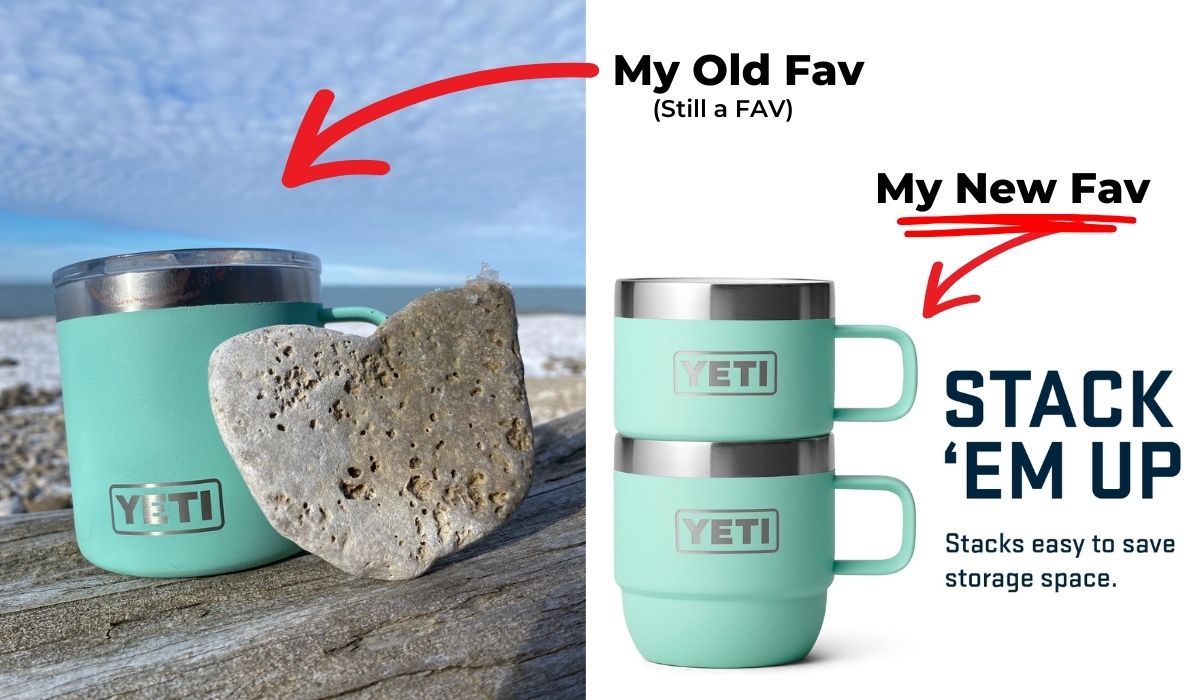 The Vacuum Insulated feature in the new Yeti Rambler 6 oz Stackable Mug operates through a double-wall, vacuum-insulated body, which effectively safeguards the contents of the mug from external temperatures, ensuring that hot beverages remain hot and cold drinks remain cold for extended durations. The DuraSip Ceramic Lining in the Yeti Rambler Espresso Mug ensures a classic ceramic feel while providing robustness.
Innovative Yeti Technologies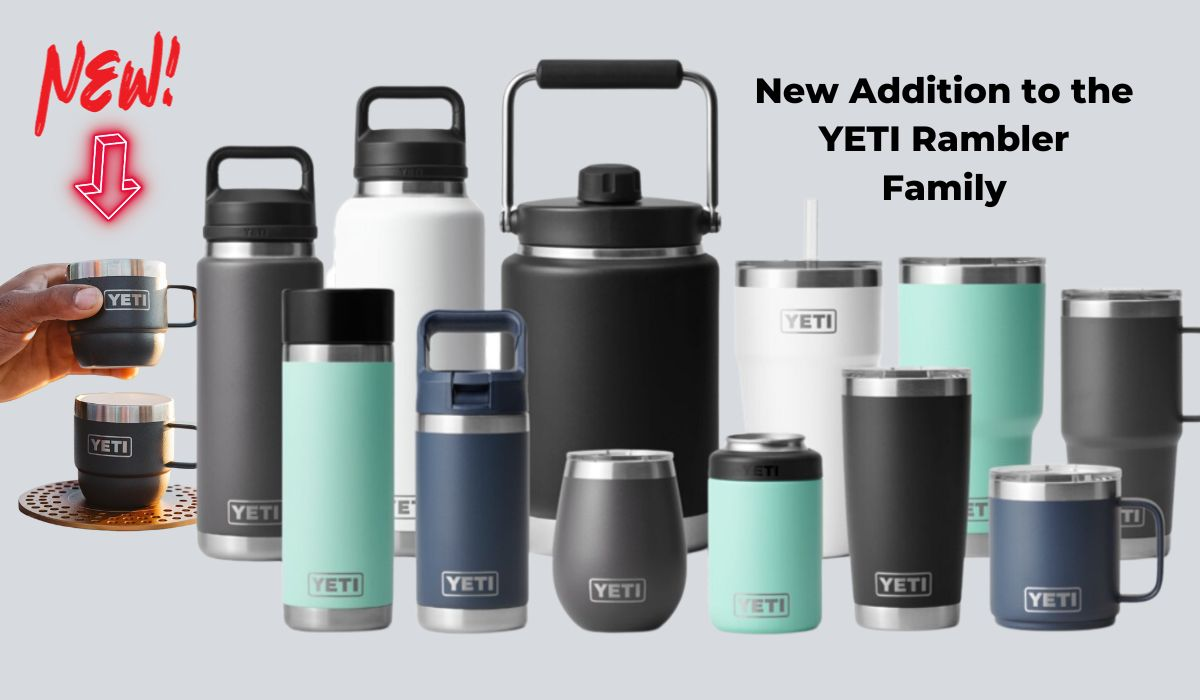 Yeti drinkware, including the popular yeti bottle, incorporates advanced technologies that set it apart from other products in the market. These technologies include:
Double-wall vacuum insulation
MagSlider Lids
BPA-free dishwasher-safe materials
and now a new DuraSip Ceramic Lining in the 6 oz coffee mugs
These innovative features ensure that your coffee remains hot or cold for extended periods, while also providing a durable and pleasant drinking experience.
A deeper look into these technologies reveals their contribution to the exceptional performance of Yeti drinkware.
Double Wall Vacuum Insulation
The double-wall vacuum insulation technology in Yeti products functions by forming a vacant layer between two material walls, which inhibits heat transfer through conduction and convection. This vacuum space impedes heat transfer, helping to keep hot beverages like coffee hot for an extended period of time.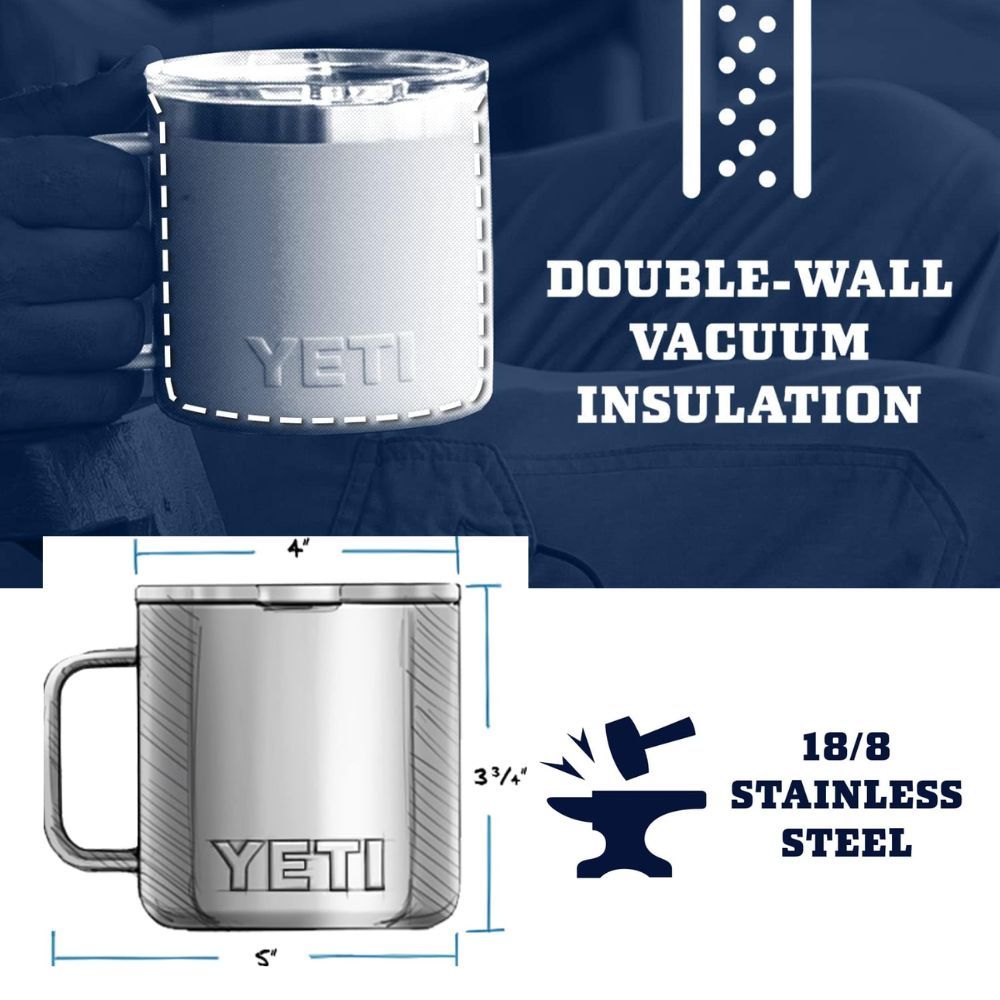 In addition to temperature retention, the double-wall vacuum insulation also prevents the exterior of the container from sweating, which means you won't have to worry about any condensation forming on the outside of your coffee mug or tumbler. This makes Yeti Rambler Tumblers and Mugs perfect items to shop for in the holiday gift guide.
MagSlider Lid
Yeti mugs and tumblers feature MagSlider Lid technology, using real magnets to ease the lid's opening and closing, enabling smooth access to the contained drink. Moreover, the magnets ensure a tight seal when the lid is closed, thus preventing any leakage.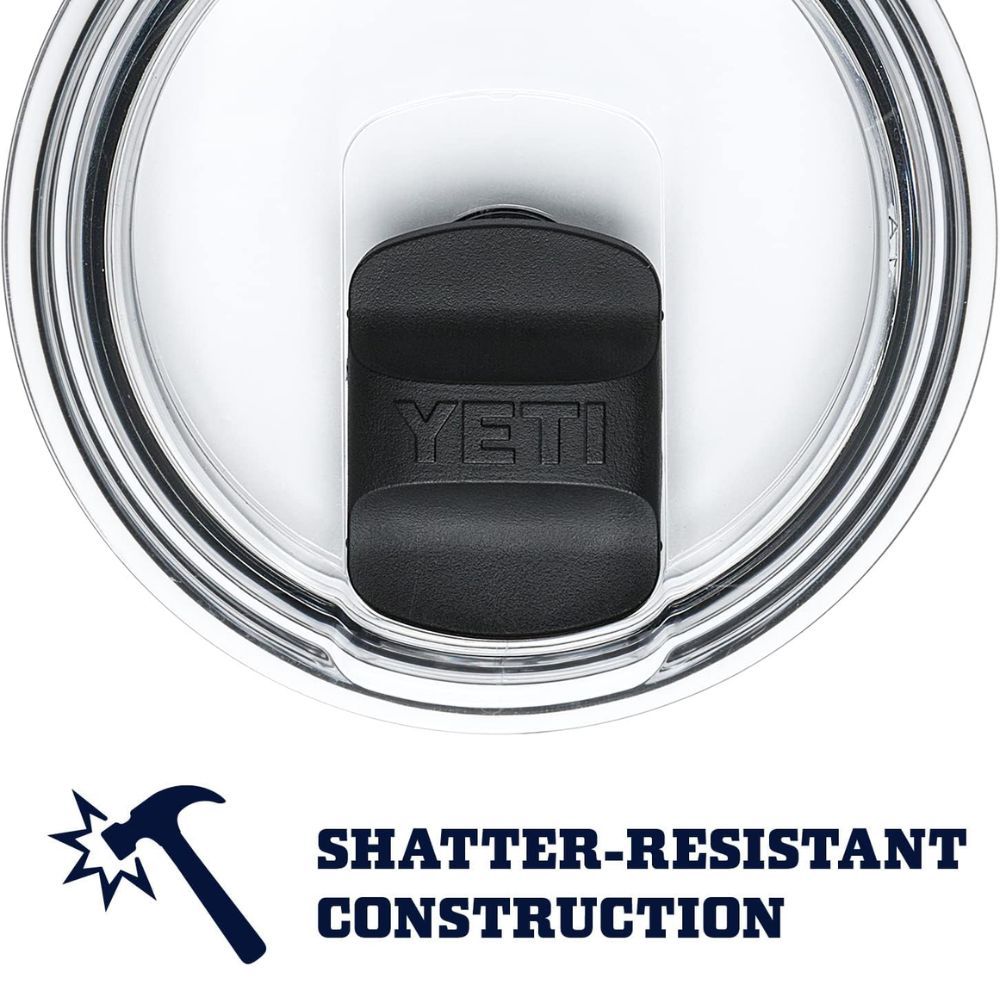 The MagSlider Lid comes in three sizes, the magslider is removable for easy cleaning. We especially like the crystal clear lids with their shatterproof and tight seal design. The design facilitates convenient sipping by incorporating a free-flowing spout that is optimally suited for drinking hot and cold beverages.
Did you know you can purchase just the MagSlider piece by itself? Yes right here on Amazon and you'll have them in a couple of days. I know I have at least one under my fridge, maybe you've lost one or two also? PS - we aren't alone, Amazon has sold over 800 sets of MagSliders last month :)
DuraSip Ceramic Lining
One thing that is great about Yeti, they don't wait for something to be broke to fix it, they are always innovating and making things better. And, they've done it again with this new Yeti product, the DuraSip Ceramic Lining for the 6oz coffee stackable espresso (or Americano) mugs. Now you get the feel of drinking from a ceramic mug, but with all of the Yeti (keep it hot and durable) features.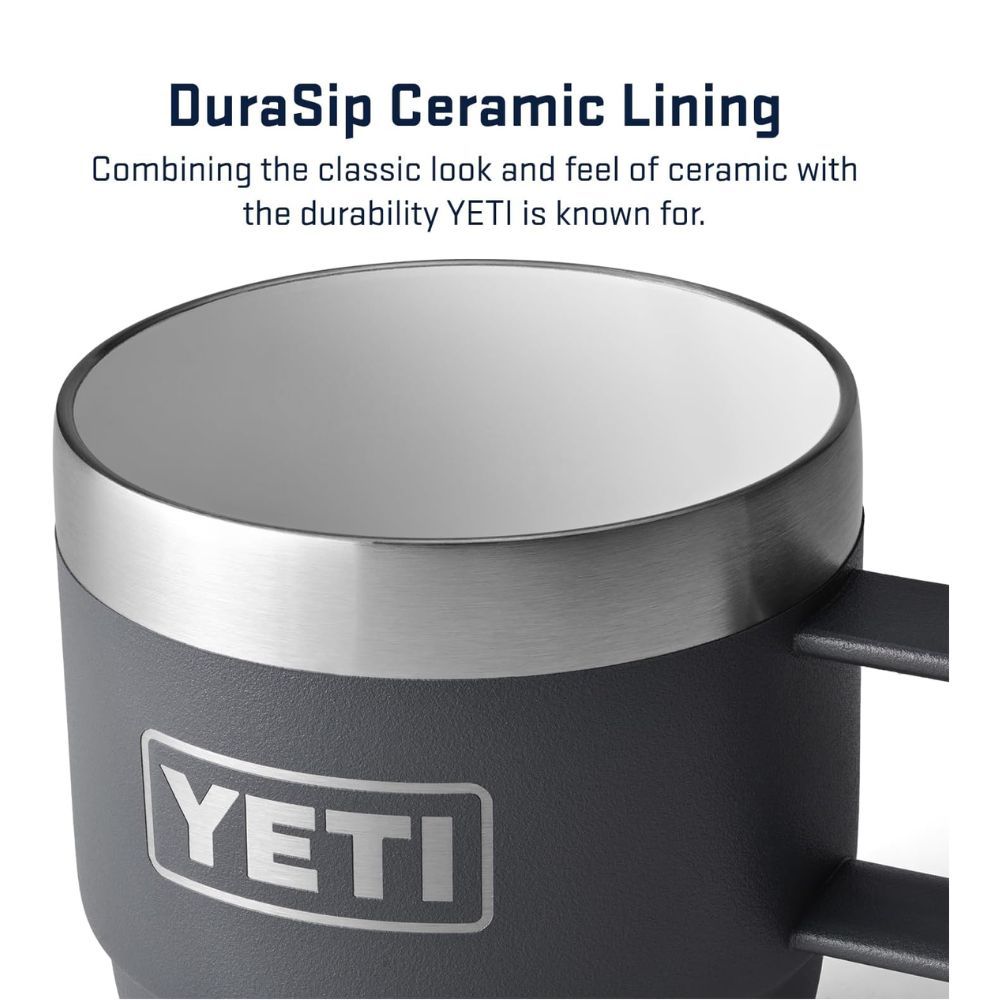 These are just some of our FAV benefits:
Melds the traditional appeal of ceramic with the robustness of stainless steel
Fused to 18/8 vacuum insulated stainless steel
Provides a smooth and hygienic surface for beverages
Improves the drinking experience
DuraSip Ceramic Lining improves the flavor of coffee because ceramic is a solid and neutral material that neither absorbs nor imparts flavors. This enables the coffee to taste as intended, without any extraneous taste or aroma from the mug.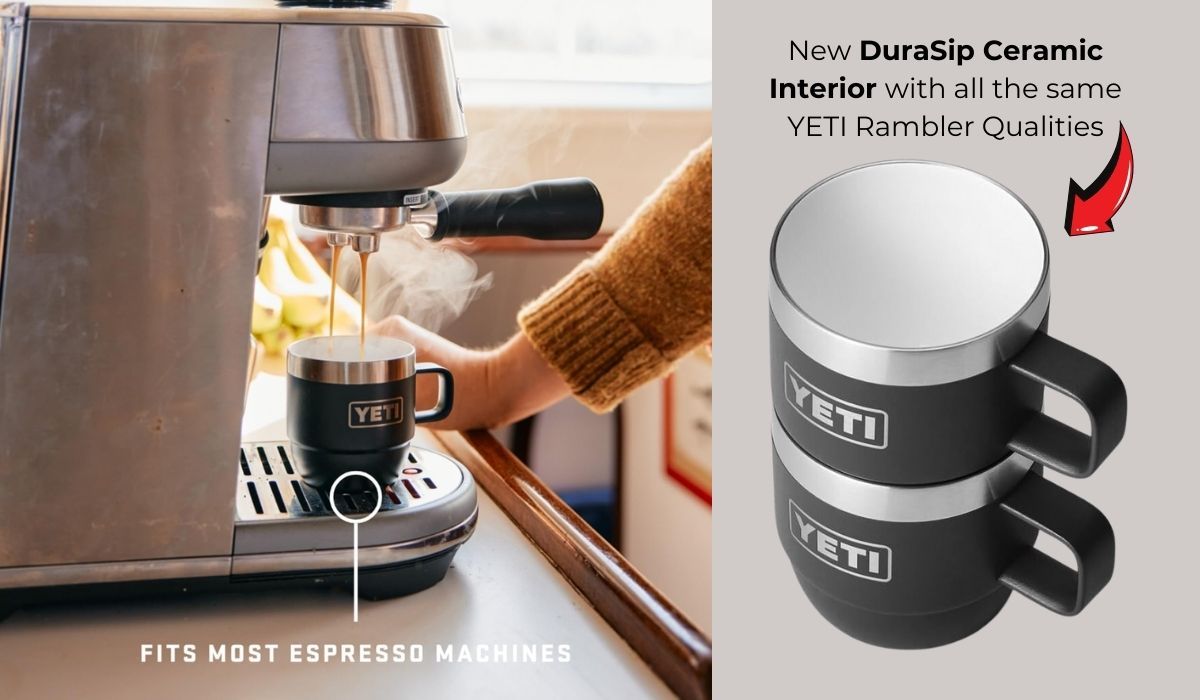 BPA Free and Dishwasher Safe
Committed to safety, Yeti constructs all their drinkware and accessories without bisphenol A (BPA)—a chemical commonly found in plastics, making them BPA free. By opting for BPA-free drinkware, consumers can reduce their exposure to this hazardous chemical and possibly lessen the related health hazards.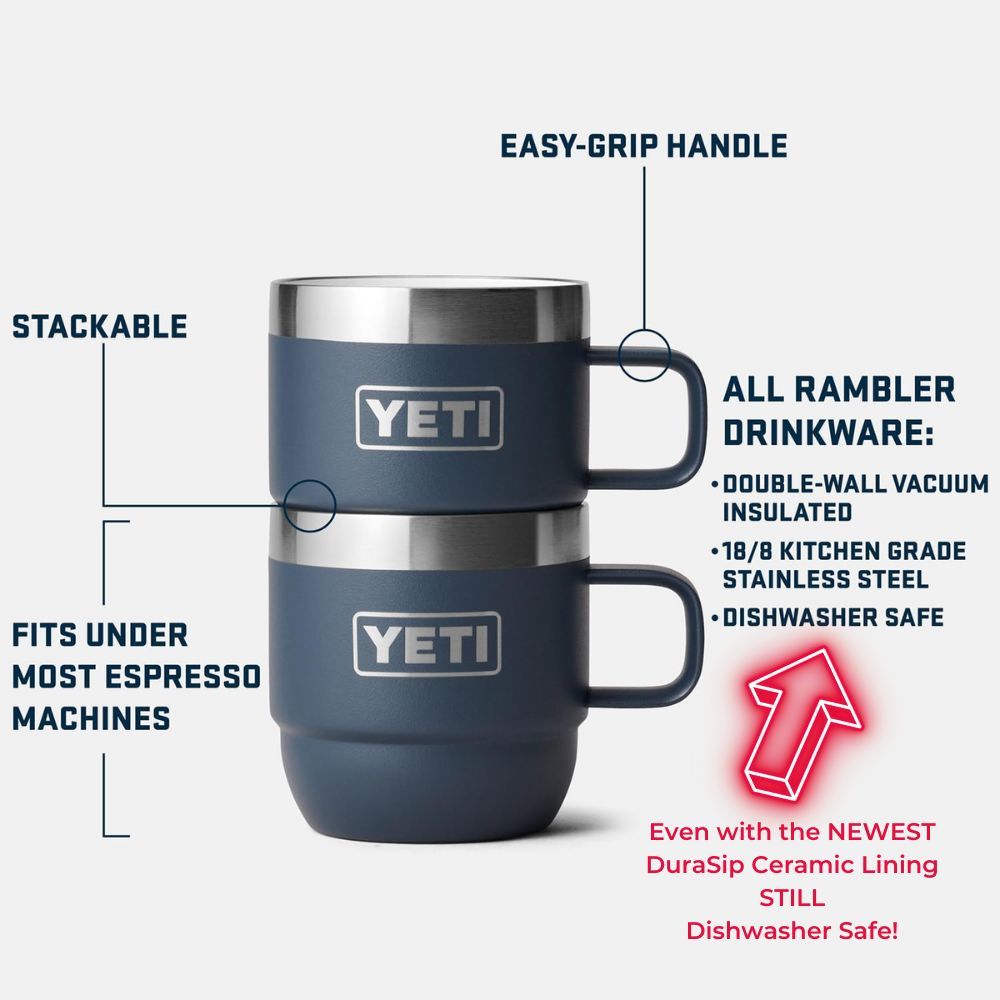 Yeti products are also dishwasher safe, meaning that they can be washed safely in a dishwasher. This encompasses their Rambler drinkware products. Nonetheless, it is recommended to guarantee that all components are suitably situated in the dishwasher and that the lid is remounted with the slit facing downwards.
Limited Edition Yeti Drinkware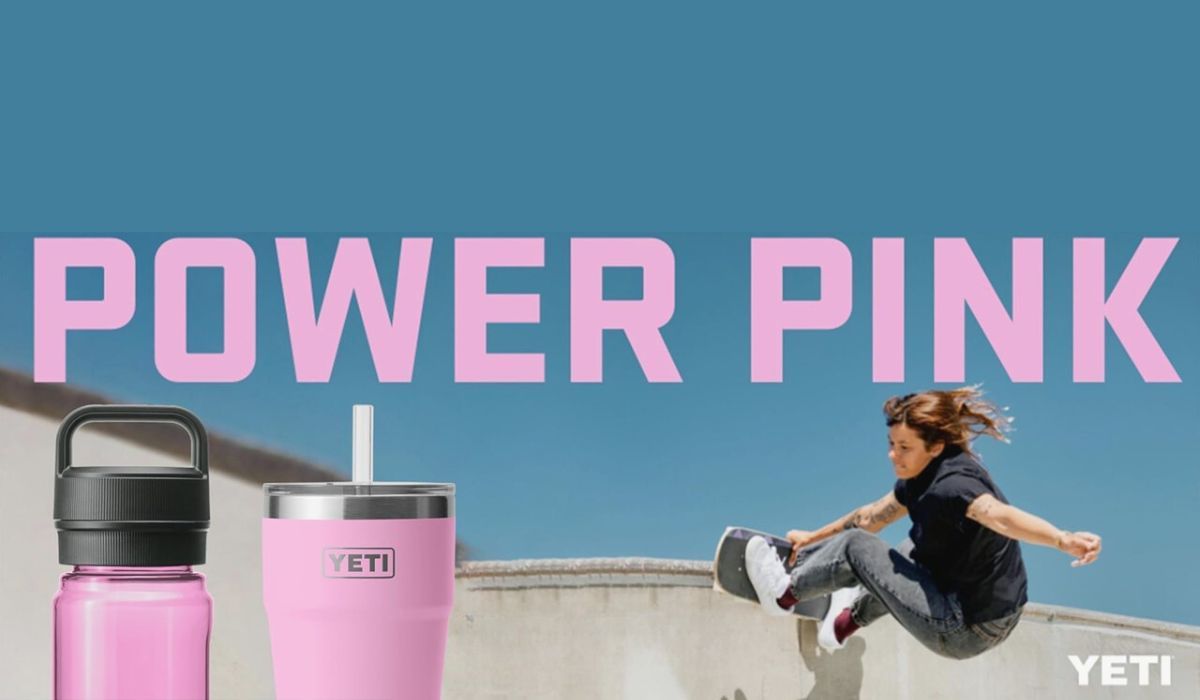 Those in search of distinctive and exclusive designs will find Yeti's limited edition drinkware appealing, with its special colors and finishes not found in their standard product line. These limited edition options, like the Power Pink Collection, offer customers a unique and exclusive Yeti drinkware item, and the company regularly releases new limited edition designs, making their drinkware collection highly collectible and sought after by enthusiasts.
The most recent limited edition Yeti drinkware offerings include the Camp Green, King Crab Orange, and Rescue Red collections, as well as the power pink drinkware all back in stock. But don't wait long, and miss the chance to grab your fav limited edition drinkware and make a statement with your Yeti coffee products.
Customizing Your Yeti Coffee Experience
Take your Yeti coffee experience to the next level by personalizing it with the available engraving services, color choices, and accessories. From laser-marking customization to a variety of color options and functional accessories, there are numerous ways to make your Yeti drinkware truly your own.
Whether you're selecting a new color for your Rambler Tumbler, adding a custom design to your Rambler Mug, or exploring the various accessories to enhance your coffee experience, there's no shortage of options when it comes to customizing your Yeti coffee products.
Engraving Services
Yeti offers engraving services for their coffee products, allowing you to customize your Rambler drinkware with your own design, creating a lasting and permanent finish.
Personalize your drinkware with initials
A nickname
A special date
Upload your own design
Though Yeti offers a laser-marking customization technique, authorized dealers and third-party services are also available for Yeti tumbler engraving and personalization. Experiment with various designs and make your Yeti drinkware truly unique and personal.
Color Choices
Express your individual style by selecting from a wide range of color options for your Yeti coffee products. Choose from colors like Green, Cosmic Lilac, Gray, Brown, Red, Yellow, Black, and Camp Green, or personalize your drinkware with the Rambler MagSlider Color Pack, which includes High Desert Clay, Canopy Green, and Rescue Red.
With so many color choices available, you can easily find a Yeti coffee product that fits your personality and style. Don't be afraid to mix and match colors to create a unique and eye-catching collection of coffee products.
Accessories
Enhance your Yeti coffee experience with a variety of accessories designed to complement your drinkware. Some Yeti brand accessories include:
These accessories ensure that your coffee experience is as convenient and enjoyable as possible, making them a must-have item to add to bag, regardless of your location.
Browse custom designs on Yeti's website or even upload your own design to make your Yeti coffee products truly unique. With various accessories available, you can tailor your Yeti drinkware to suit your specific needs and preferences.
Where to Buy Yeti Coffee Products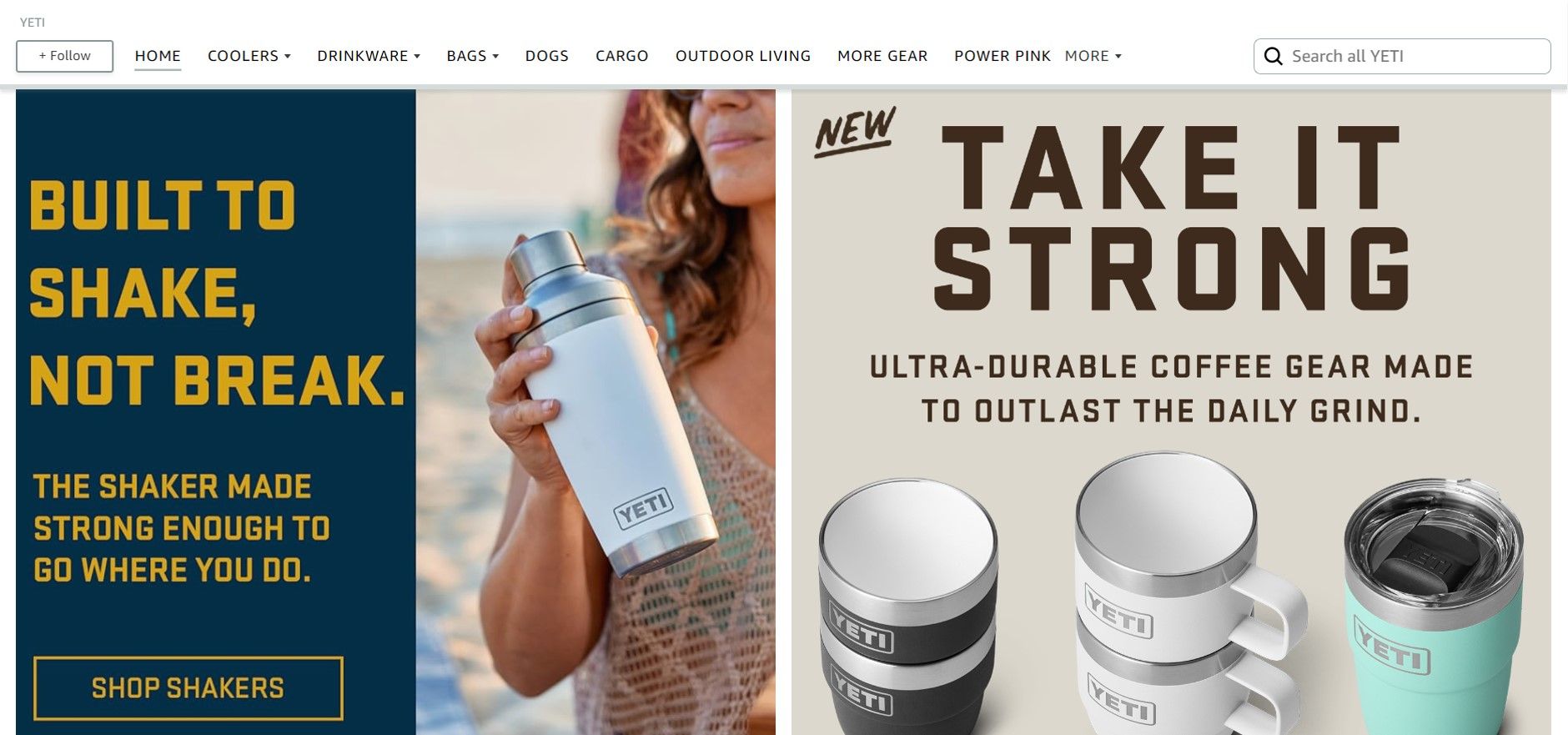 You can find Yeti coffee products at a variety of retailers, both online and in-store. Some places where you can purchase Yeti coffee products include:
Ace Hardware (USA Friends) | Home Hardware (Canadian Friends)
Dick's Sporting Goods
Amazon (YETI Store on Amazon USA)
Walmart
Additionally, you can find the entire range of Yeti drinkware on their official site on Amazon USA.
Whether you're searching for a new Rambler Tumbler, a limited edition color, or a unique accessory, there are plenty of places to find your perfect Yeti coffee product. Some options include:
Outdoor retailers like REI or Bass Pro Shops
Department stores like Walmart or Target
Online marketplaces like Amazon or eBay
Don't hesitate to explore different retailers and shop the holiday gift, comparing prices to find the best deals.
Caring for Your Yeti Drinkware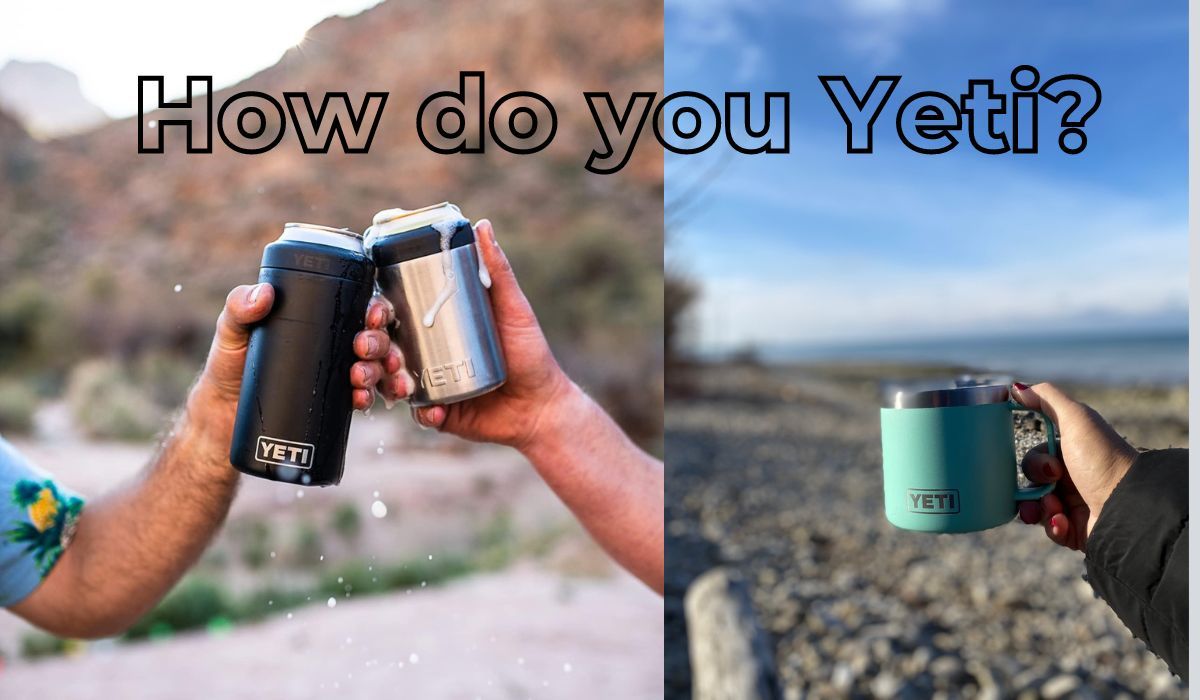 To ensure long-lasting use of your Yeti drinkware, proper care and maintenance are crucial. To clean your Yeti drinkware, use a 50-50 solution of vinegar and hot water, or dish soap and warm water. Some people worry about putting their Yeti drinkware in the dishwasher, but I've never had an issue and I put mine in the dishwasher all the time. (can't say that about other brands though)
Following the recommended cleaning instructions helps maintain your Yeti drinkware in top-notch condition, ensuring years of enjoying your coffee at the desired temperature.
Comparing Yeti with Other Brands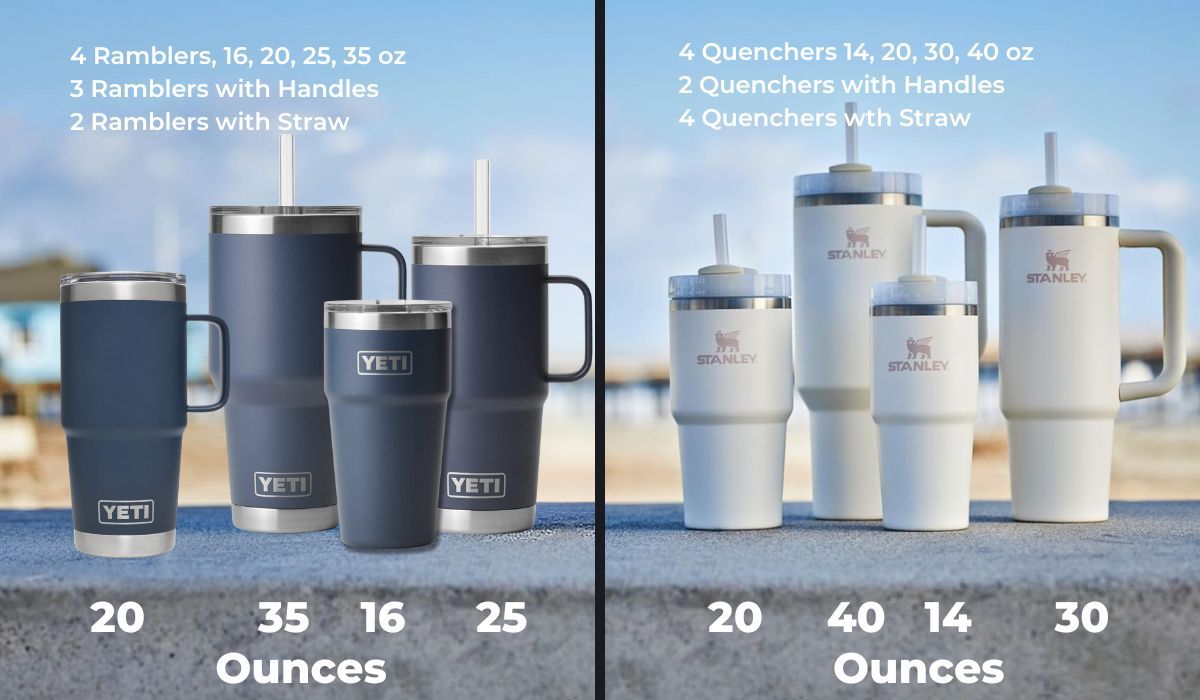 Considerations such as thermal insulation, design, and functionality are important when comparing Yeti coffee products with other popular brands. Yeti products are known for their remarkable thermal insulation, which keeps your coffee hot or cold for extended periods. Their designs are versatile and eye-catching, with options for customization and personalization.
By comparing Yeti with other brands, you can make an informed decision on which coffee products best suit your needs. With their superior performance and unique features, Yeti coffee products are a strong contender for the top choice in the world of drinkware.
Customer Testimonials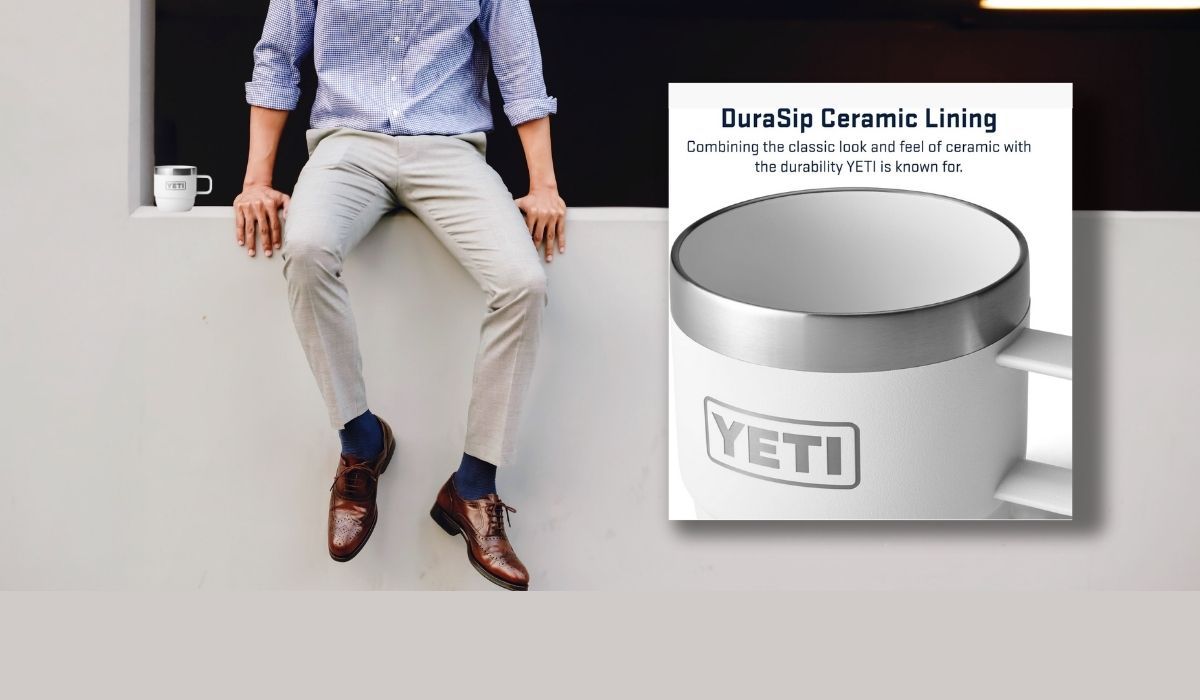 Numerous (is modest, hundreds of thousands of) customers express satisfaction with Yeti coffee products, commending their quality, functionalities, and insulation. Testimonials can be found on websites such as Amazon, Bustle, Consumer Reports, Product Review, Trustpilot, A Man and His Gear, and FavReviews where customers have described the products as remarkable and extraordinary.
While there may be mixed reviews regarding some aspects of the Yeti coffee collection, such as the weight and size of certain mugs, the overall consensus among customers is that Yeti drinkware provides a high-quality and enjoyable coffee experience.
Yeti - Combination of Innovative Technologies and Unique Designs
In conclusion, Yeti coffee products offer an exceptional combination of innovative technologies, unique designs, and customization options that cater to the needs of coffee enthusiasts.
By exploring the different types of Yeti drinkware, learning about their advanced technologies, and discovering the various customization options, you can make an informed decision on which Yeti coffee product is the best choice for you. Elevate your coffee experience with Yeti drinkware and enjoy your coffee at the perfect temperature, no matter where you are.
Happy Sipping!
Your FavReviews Team
P.S. - You may also be interested in some of our other Yeti or Coffee articles ...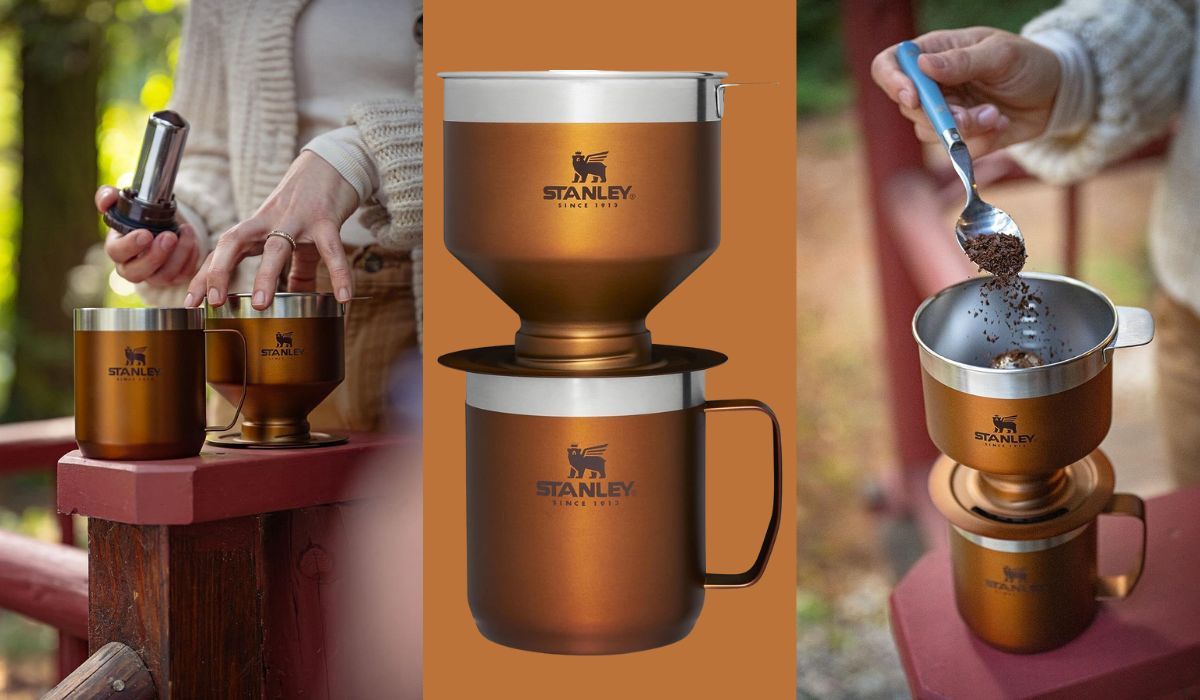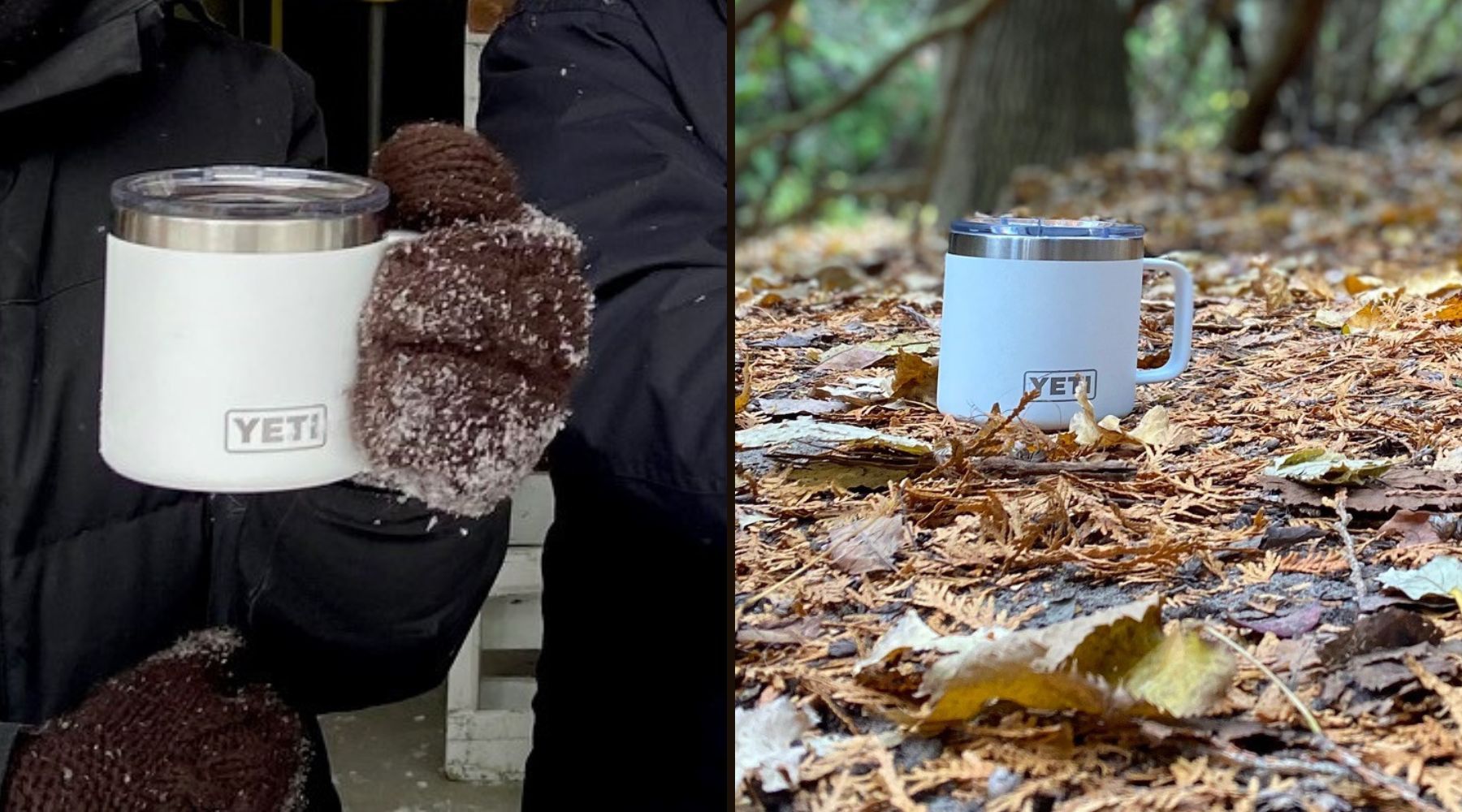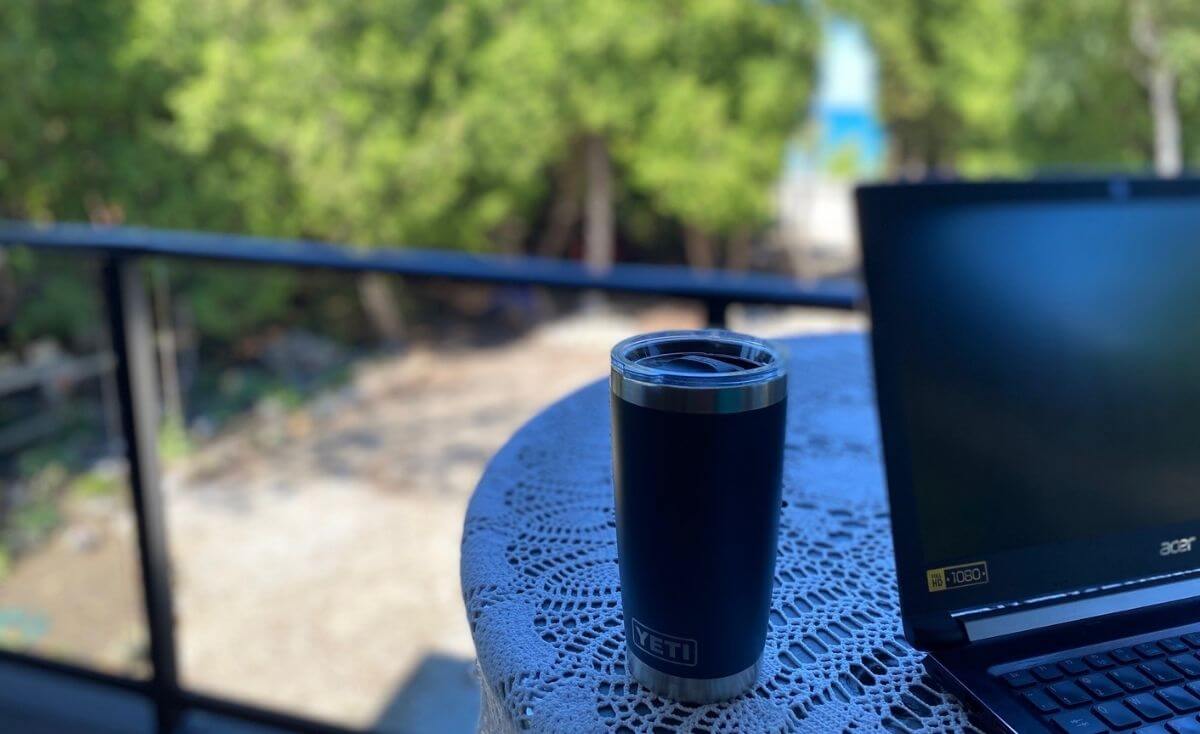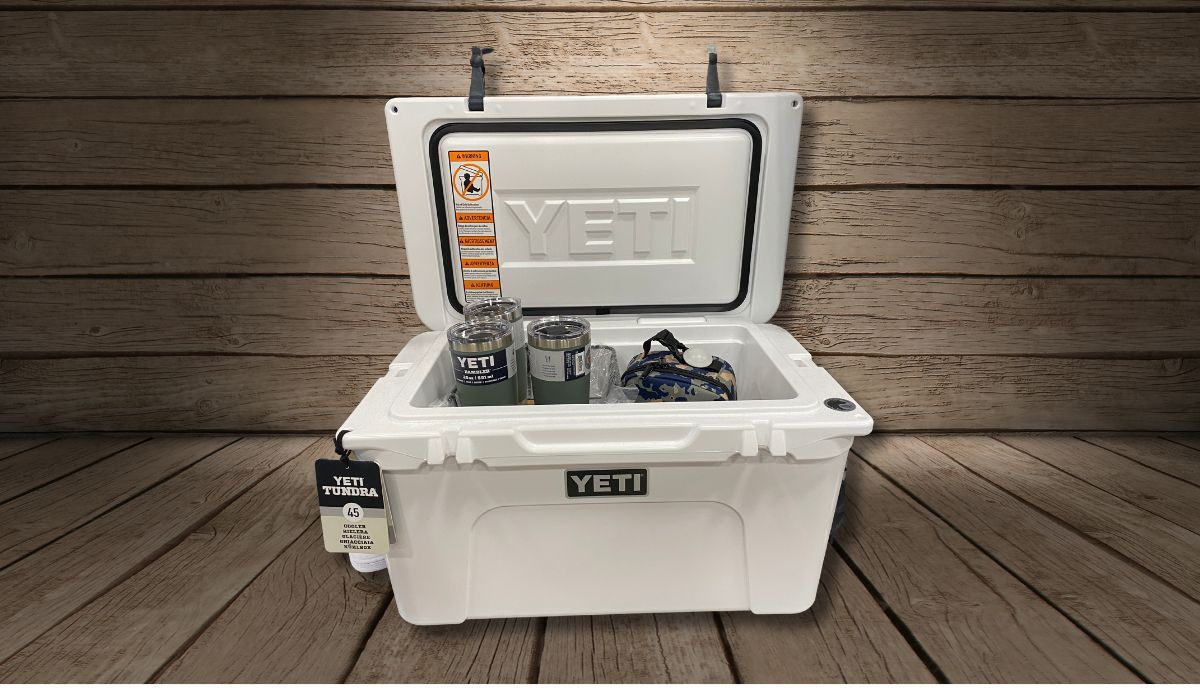 Frequently Asked Questions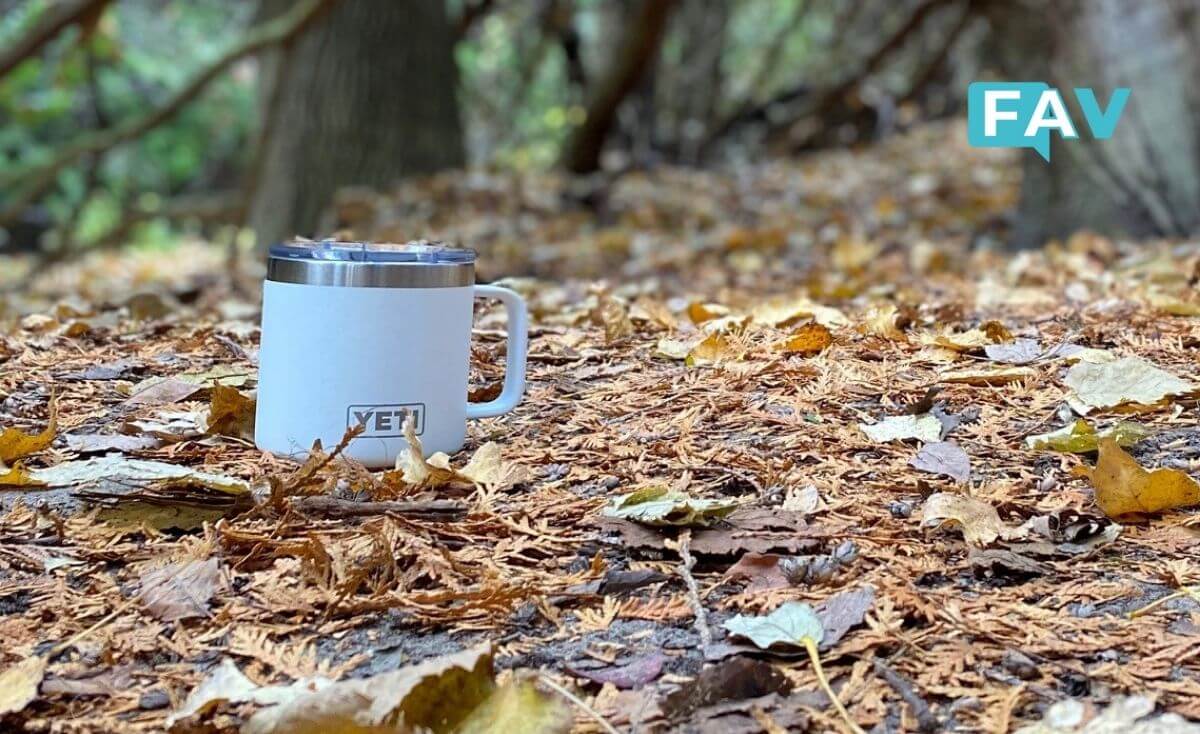 Are Yetis good for coffee?
The YETI Rambler Bottle with HotShot Cap is a great choice for coffee lovers. Its insulation and sturdy design makes it perfect for taking your favorite brew on the go.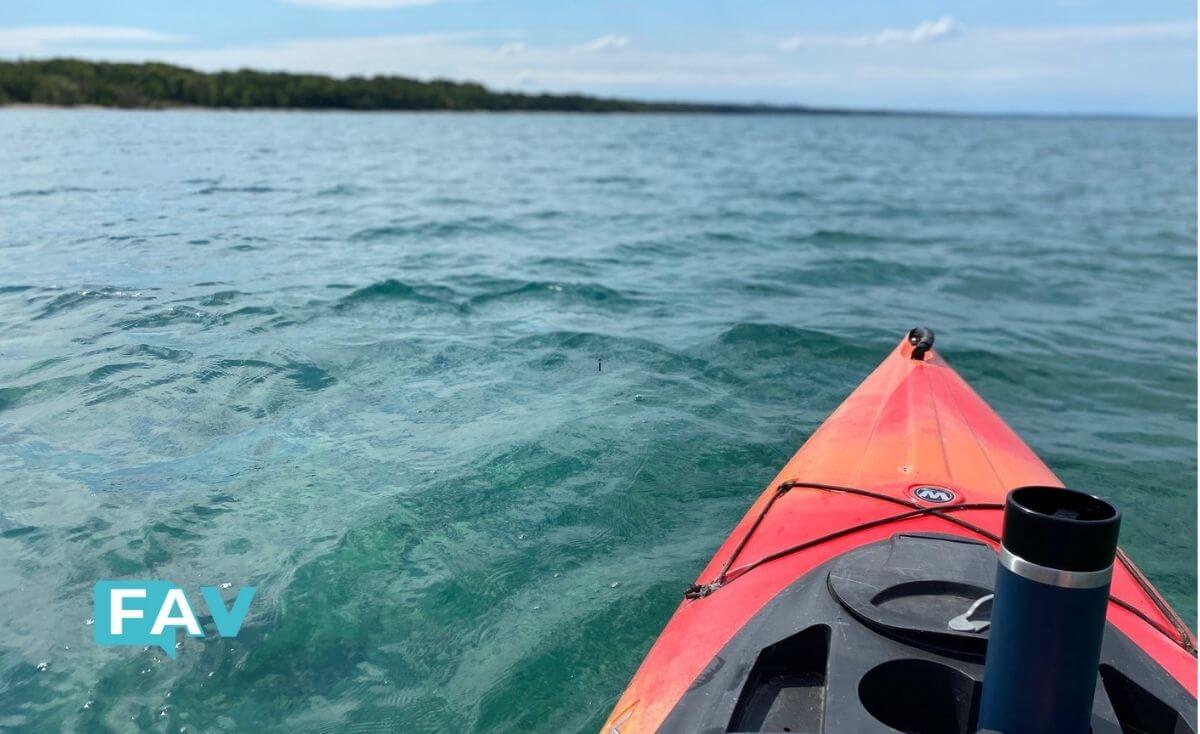 How long can you leave coffee in a YETI?
A YETI tumbler is an excellent choice for coffee drinkers wanting to keep their beverage hot and secure as it keeps coffee hot for up to 4 hours and boasts a spill-resistant lid.
What size YETI is best for coffee?
The new 4 or 6 oz Stackable Coffee Mug with DuraSip Ceramic Lining are great for an Americano or Espresso, while the 12 oz Mug or 14 oz Mug is a suitable size for coffee, works well with most coffee makers. While the 18 Oz YETI Rambler Bottles with HotShot Lid are a great choice for those looking for an on-the-go style.
What types of Yeti coffee products are available?
Yeti offers a wide selection of coffee products, including Rambler Tumblers, Rambler Mugs, and the 6 oz Stackable Espresso Mug with DuraSip Ceramic Lining.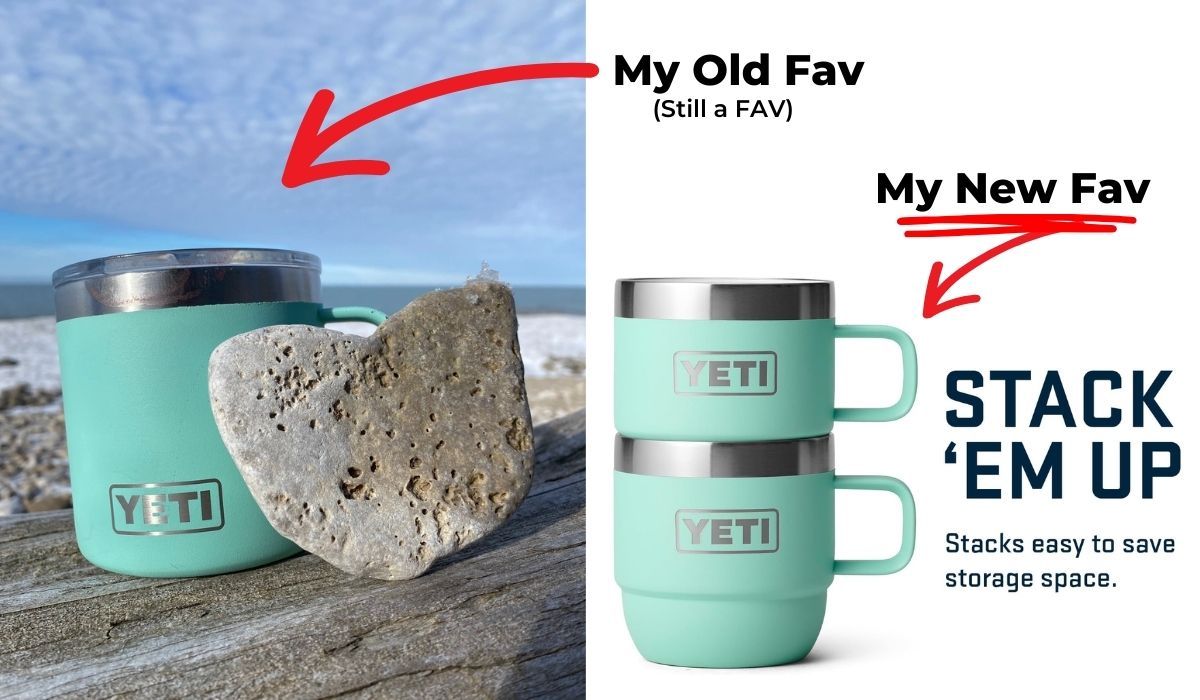 What materials are used in the construction of Yeti drinkware?
Yeti drinkware is constructed using durable 18/8 stainless steel, providing superior insulation through a double-wall vacuum process. The new stackable coffee mugs feature a DuraSip Ceramic Lining adding one more unique construction feat by Yeti.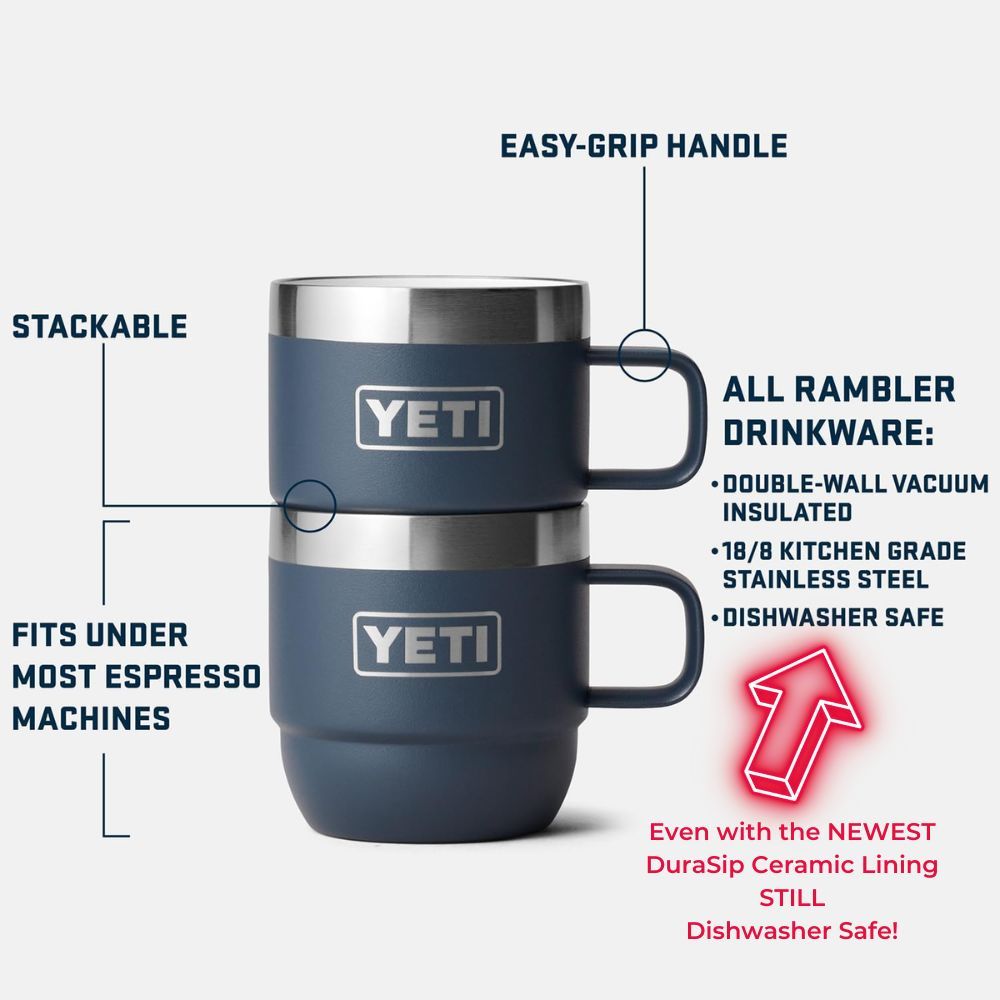 ---
We hope you find your next favorite thing from FavReviews! We are a family friendly product review site.
Four Generation Family: As a four generation family, the breadth of products we consume and review as brand ambassadors is vast. But we can tell you, in general, in we love the outdoors, sports, staying active, living healthy and celebrating the changing seasons.
Trending Products: We also love finding new trending products and we are happy to pass along our research of new trending products to you. Follow us so you don't miss out on a thing! We send out cool emails with our latest reviews, and we will never sell or misuse your information.
Opinions Based on Use, Research and Reviews: Each product we write about is independently selected by our editors. All opinions in this article are our own, based on our own use of the product(s), or hours of research and reading reviews. We will never recommend something we wouldn't use ourselves in our own family.
Compensation: Yes, FavReviews may collect a share of sales or other compensation from the links on this page if you decide to buy something (that's how we stay in business). But, the product never costs you more, in fact in some cases, we hope we might help save you money based on our recommendations.
Reviews have been edited for length and clarity. Enjoy finding your next favorite thing!
Happy Shopping!
Your FavReviews Team
____________________________________________________
BEHIND the SCENES LOOK: If you'd like to learn how to start your own product review blog, with products that you love, check out our article How to Become a Brand Ambassador or visit LearnWriteLive.com There is room for all of us to provide better service to online shoppers. What's your passion?