Are you ready to make the most of your outdoor adventures with YETI coolers and drinkware?
Whether it's a weekend camping trip, a day out fishing, or a backyard barbecue, YETI products are designed to keep your drinks cold and your food fresh.
In this guide, we'll dive deep into YETI sizes and capacities of a variety of products, ensuring you pick the perfect cooler and drinkware to suit your needs. Get ready to discover the world of YETI!
FAV Highlights
Choose the right YETI cooler for your needs with a range of sizes, capacities and features.
Choose the right YETI drinkware for your needs with a range of sizes, styles and features.
Assess storage requirements and consider portability & ease of use when selecting.
Clean regularly to maintain performance & take advantage of warranties for peace of mind.
We trust that you'll find your next favorite item from the list we've researched for you below. All of these products have been hand-picked by our editors and we won't recommend something we wouldn't use in our own family. Some may even be items that we already use! We may receive a small compensation if you decide to buy something (that's how we keep the lights on). Some reviews have been edited for length and clarity.
Have fun searching for your next fav YETI!
Understanding YETI Coolers: A Size and Capacity Breakdown
YETI reigns supreme in the realm of high-performance coolers. With their top-notch insulation and rugged design, YETI coolers have become a staple for outdoor enthusiasts looking for reliable, long-lasting cooling solutions. Comprehending the various sizes and capacities on offer is key to pinpointing the ideal cooler for your needs. Keep an eye on the Most Popular Yeti Cooler Size in 2023, as they never cease to impress with their innovative products and inspiring marketing messages from YETI.
Whether you're planning a camping trip, a day at the beach, or just need a reliable cooler for your next cookout, YETI offers a wide range of hard coolers, soft coolers, and tank series for every occasion.
YOU CAN VISIT OUR DETAILED ARTICLE: YETI Cooler Sizes: A Guide to Choosing Different YETI Sizes for Your Needs. Time to Chill! where you can view an original infographic "YETI Cooler Sizing for Your Next Outdoor Adventure" which shows a summary of our research with suggested cooler sizes based on different kinds of activities. The infographic in the article inspired the following poem.
Add a Rap beat in your mind while reading ... or you can add your own tune to the following:
YETI COOLER POEM
The Tale of YETI Cooler Sizes - An Adventurer's Call
An adventurer's call, to the great outdoors,
Coolers on the ready, for the tasks they store.
Yeti coolers all sizes, each with a role,
Chilled stories of journeys, in each fold.
For the two who camp under the starry skies,
A compact Roadie 24, holds their supplies.
18 cans of joy, or ice in pounds twenty-four,
A weekend getaway, love to explore.
Beach-goers, surfers riding the tidal waves,
A M20 Backpack Cooler designed for the drink-craves.
Hands free soft design, with a UV ray shield,
20 cans of refreshment, the beach day yield.
A family of four, in the green woods camping,
Finds a Roadie 48, to start their foodie glamping.
Compact yet spacious, in the car trunk fitting,
Balanced in portability, for the adventurous outing.
The beer lovers, with a case to store,
Find a Tundra 35, with ice galore.
Compact, durable, for the extended chills,
Perfect for the sips, that time fills.
The hunter's companion, in the deer season,
A few Yeti coolers, giving ample reason.
Ice retention impressive, storing the game,
Throughout the hunting expedition, freshness the aim.
A family-friendly cooler, for every day,
Yeti Tundra 45, leading the way.
Adequate storage, compact in size,
For family adventures, a versatile prize.
The most popular cooler, Yeti Tundra 35 so dear,
Compact, durable, the Cooler King here.
Outdoor enthusiasts cheer, for its cooling performance,
A crown earned, in the cooler expanse.
The tale of Yeti coolers, takes a colourful spin,
The psychology of colours, seeping within.
Blue, grey, turquoise, each with a tale,
Positive, negative associations, in detail.
Green, yellow, purple, pink, and red,
Colours evoke emotions, as psychologists said.
Orange and brown, the tale of colours end,
In each Yeti cooler, a colourful friend.
So, embark on an adventure, with a Yeti cooler by side,
In the great outdoors, let the spirit of exploration guide.
- by Deborah Clarke, Founder, FavReviews.com
---
Now Let's Take a Closer Look at Each Category of Yeti Coolers
Each category will be examined in the following sections, detailing their sizes and capacities to guide your decision when selecting a new YETI cooler.
Hard Coolers
YETI hard coolers are known for their exceptional insulation and durability, making them perfect companions for outdoor adventures. With popular models like the Tundra 45, Tundra 65, and Tundra 85, there's a YETI hard cooler to suit every need.
But, what about their storage capacities?
The Roadie 24 can fit 18 cans, the Tundra 35 holds 20 cans, and the Tundra 45 boasts a capacity of 26 cans.
Keep an eye out for limited edition drinkware to complement your YETI hard (or soft) cooler choices. Colors like Shop Camp Green and Cosmic Lilac.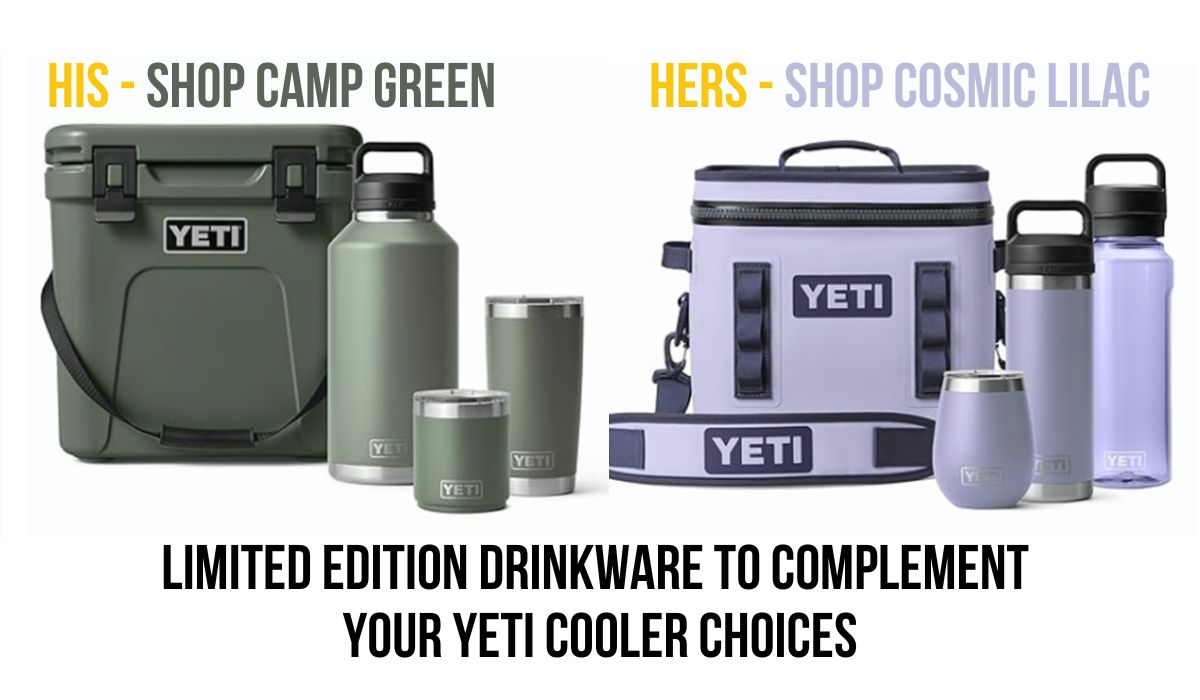 Size and capacity considerations are vital when juxtaposing YETI hard coolers with other brands. For instance, the RTIC 45 Quart Cooler is slightly bigger than the YETI. However, YETI's extensive range of sizes ensures that there's a cooler designed to fit your specific needs.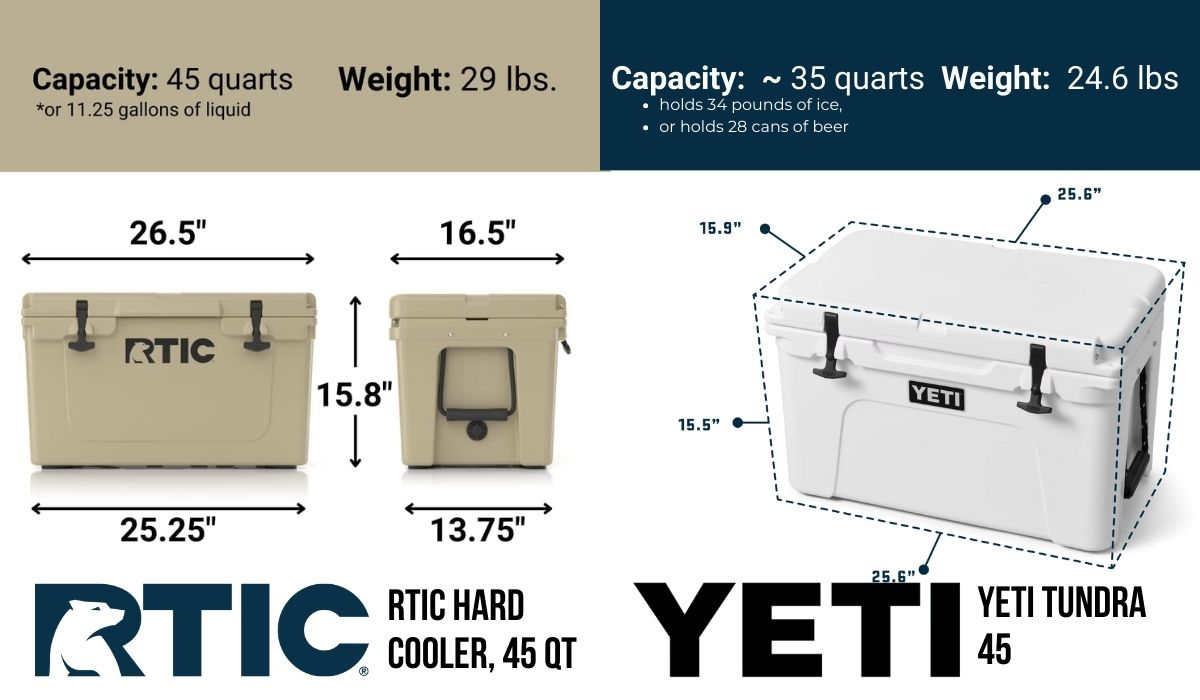 For a complete YETI collection, be sure to browse the restocked cosmic limited edition color, check out the YETI Roadie 60 Wheeled Hard Cooler and the YETI drinkware (we like the Rambler 30 oz Travel Mug with handle in Cosmic Lilac) back offering unique designs to match your style and a chance to grab limited edition drinkware, now that the power pink drinkware back in stock has arrived.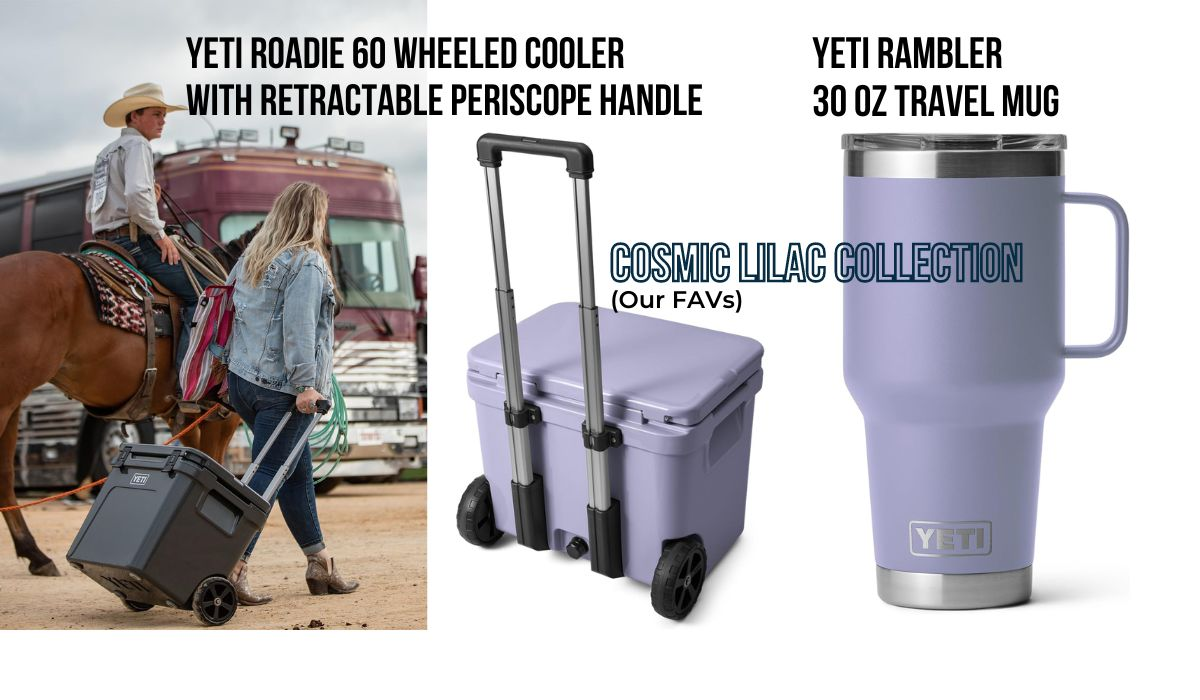 Soft Coolers
For those who prefer a more portable and lightweight option, YETI soft coolers are a fantastic choice. The Hopper Flip series, along with the hopper soft cooler series, provide excellent on-the-go cooling solutions for activities such as hunting, fishing, and camping.
And now, with the new hopper soft cooler and the new Rambler cocktail shaker, you can also have a versatile drinkware option to go with your go anywhere hopper soft cooler.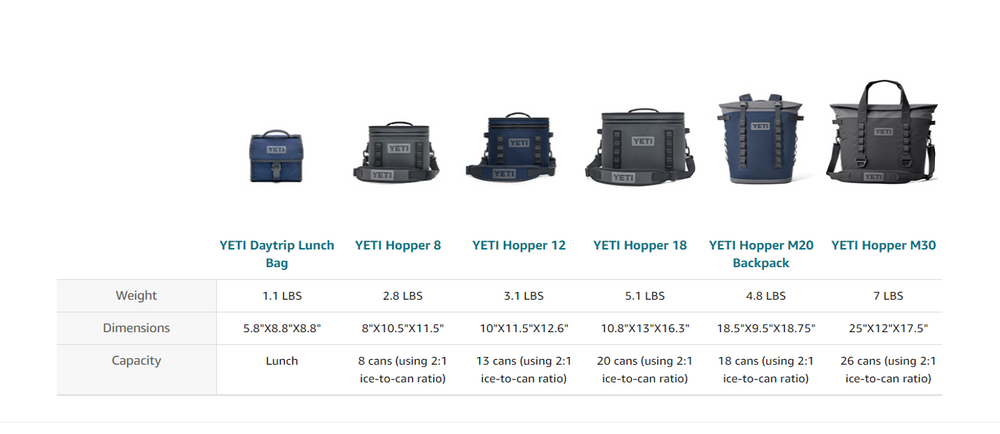 In terms of storage capacity:
The Hopper Flip 18 accommodates 28 lbs of ice
The Flip 12 can contain 15+ lbs of ice
The Hopper 30 has the capacity for up to 32 standard 12 oz cans, excluding ice
The Hopper 20 fits 22 lbs of ice
Remember that these capacities may vary depending on the model and how it's packed.
To amp up your beverage game, consider the cocktail shaker made strong by YETI for all your drink-mixing needs.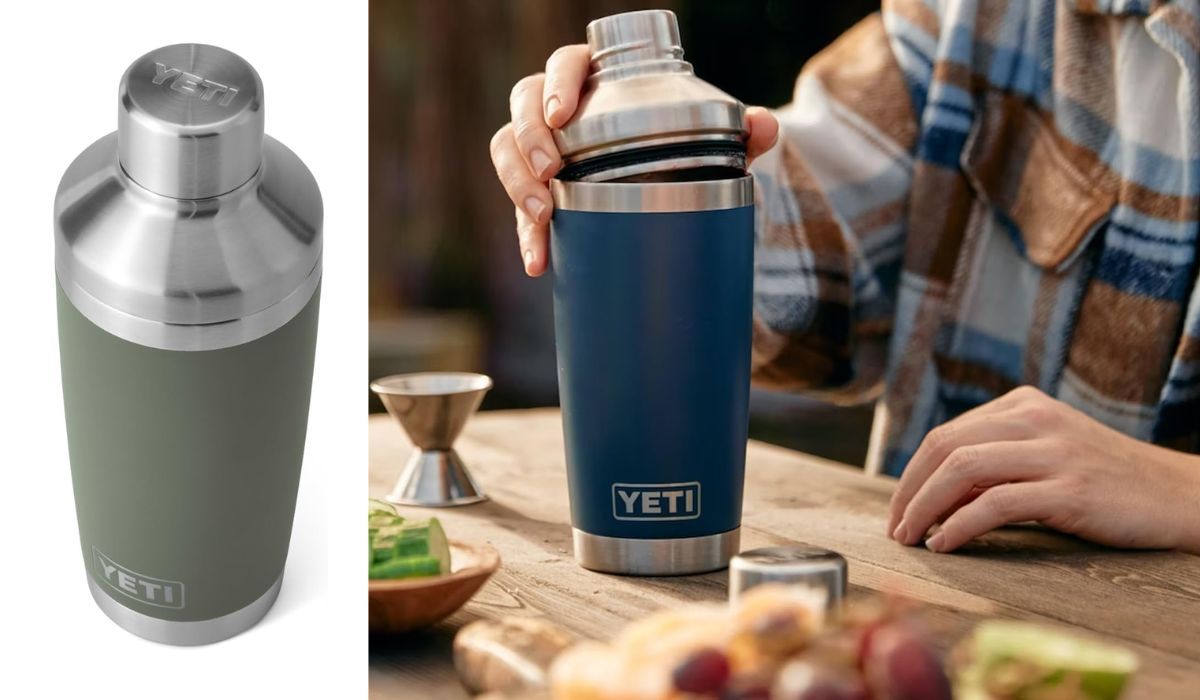 Tank Series
The YETI Tank series is designed for those who need a versatile and spacious cooler for larger gatherings and events. The YETI Tank 45 and Tank 85 models are bucket style and offer ample storage for ice, cans, and bottles, ensuring your guests never run out of cold drinks. Be sure to compare the sizes to your location and intended use, so you can select the best YETI Tank for your needs.
The Tank 45 can hold about 51 lbs of ice and accommodate up to 55 cans or bottles, while the Tank 85 can hold an impressive 113 lbs of ice and store up to 92 cans or bottles. With features like the FATWALL™ design, PERMAFROST™ insulation, and military-grade nylon handles, the YETI Tank series provides unmatched performance, ensuring your beverages stay chilled throughout your event.
Exploring YETI Drinkware Sizes
In addition to their fantastic coolers, YETI also offers an extensive range of drinkware designed to keep your beverages hot or cold for extended periods. From Rambler tumblers and bottles to mugs and other drinkware options, YETI has got you covered. Assisting in your selection of the ideal YETI drinkware, we delve into the varied sizes and capacities.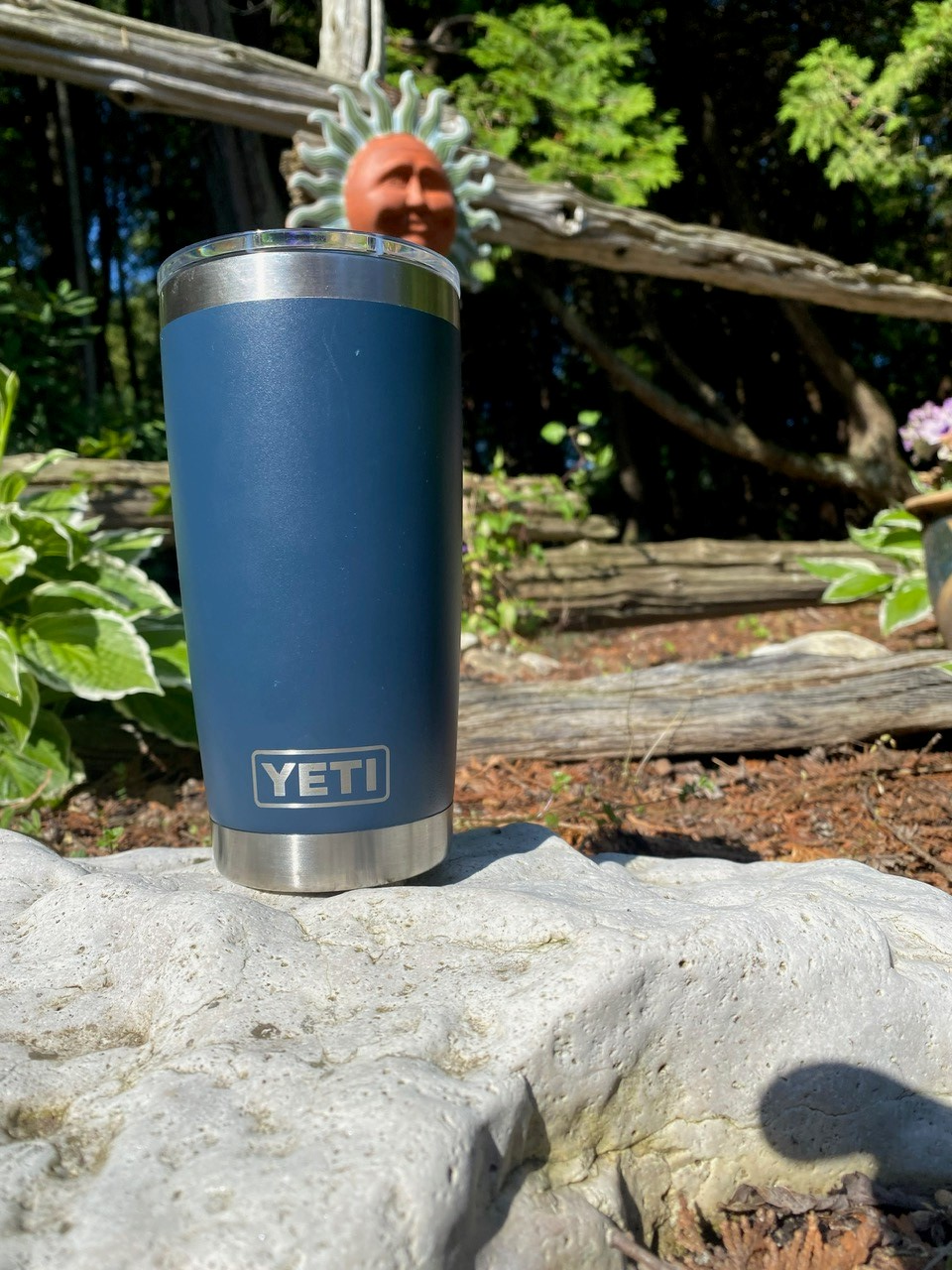 With Rambler tumblers available in 20 oz and 30 oz sizes and Rambler bottles ranging from 12 oz (354 ml) to 36 oz, there's a YETI Rambler for every occasion. And if you're looking for something different, YETI also offers mugs and other drinkware options in various sizes and styles. No matter your drink of choice, YETI drinkware ensures you enjoy it at the perfect temperature.
Rambler Tumblers
YETI Rambler tumblers are designed to keep your drinks hot or cold for hours, making them perfect for your daily commute, outdoor activities, or just relaxing at home.
The 20 oz Rambler tumbler can hold 20 ounces of hot or cold liquid
The 30 oz size can accommodate 30 ounces of hot or cold liquid
With their double-wall vacuum insulation and stainless steel construction, these tumblers are built to last and perform. Your coffee will stay hot all morning! No more cold coffee.
Discerning the difference between tumblers and bottles is critical when deciding on your YETI drinkware.
While tumblers are perfect for sipping on-the-go, the lid won't keep your drink from spilling.
Bottles, on the other hand, have tight-fitting caps that prevent leaks but aren't suitable for carbonated or perishable beverages.
With this in mind, you can select the best YETI Rambler tumbler to suit your lifestyle and beverage preferences.
Rambler Bottles
YETI Rambler bottles offer a more leak-proof option for those who need a secure seal for their drinks. With sizes ranging from 12 oz (354 ml), 18oz style is shown below in kayak, to 36 oz, these bottles are versatile and perfect for various beverages. Whether you're heading to the gym, going for a hike, or just need a reliable water bottle for everyday use, YETI Rambler bottles are a great choice.
Durable and designed to maintain the temperature of your drinks, YETI Rambler bottles can be used for both hot and cold beverages.
With their high-quality construction and a range of sizes, you can find the perfect Rambler bottle to suit your needs and keep your drinks at the ideal temperature throughout the day.
Rambler Mugs and Other Drinkware
Beyond tumblers and bottles, YETI offers a range of Rambler mugs and other drinkware options to suit various preferences and requirements.
From stainless steel bottles and mugs to kids' bottles, YETI's drinkware collection is designed to keep your beverages at the perfect temperature, no matter the situation.
Hurry and grab your favorite drinkware before it's gone!
YETI Rambler mugs and other drinkware come in a range of sizes and capacities, including:
14 oz
20 oz
30 oz
36 oz
64 oz
This ensures you find the perfect option for your needs. Whether you're a coffee enthusiast, a tea lover, or need a reliable water bottle, YETI's drinkware collection has got you covered.
Choosing the Right YETI Cooler for Your Needs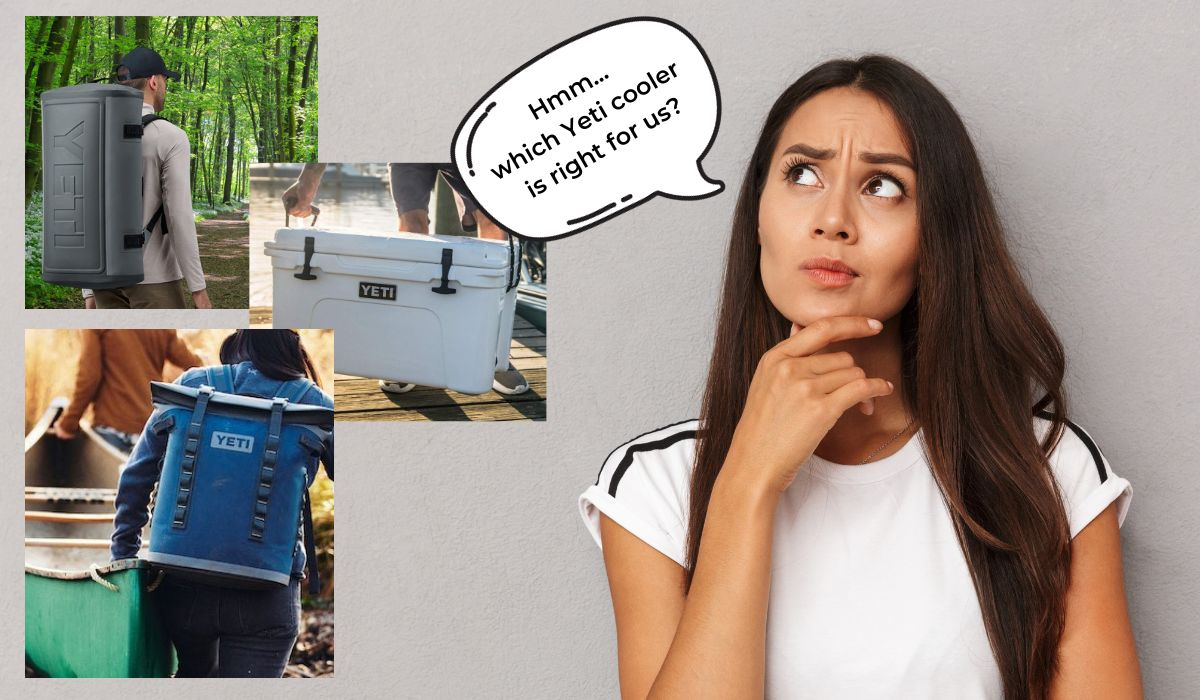 Given the extensive array of YETI cooler and drinkware options, choosing the product that aligns best with your individual needs and preferences is crucial. To help you make the best decision, we'll provide some tips on assessing storage requirements, evaluating portability and ease of use, and considering special features.
By acknowledging your needs and factoring in the diverse sizes, capacities, and unique features of YETI products, you can select the ideal cooler and drinkware with confidence. These choices will enhance your outdoor experiences, maintaining the freshness of your food and the chill of your drinks for hours.
Assessing Storage Requirements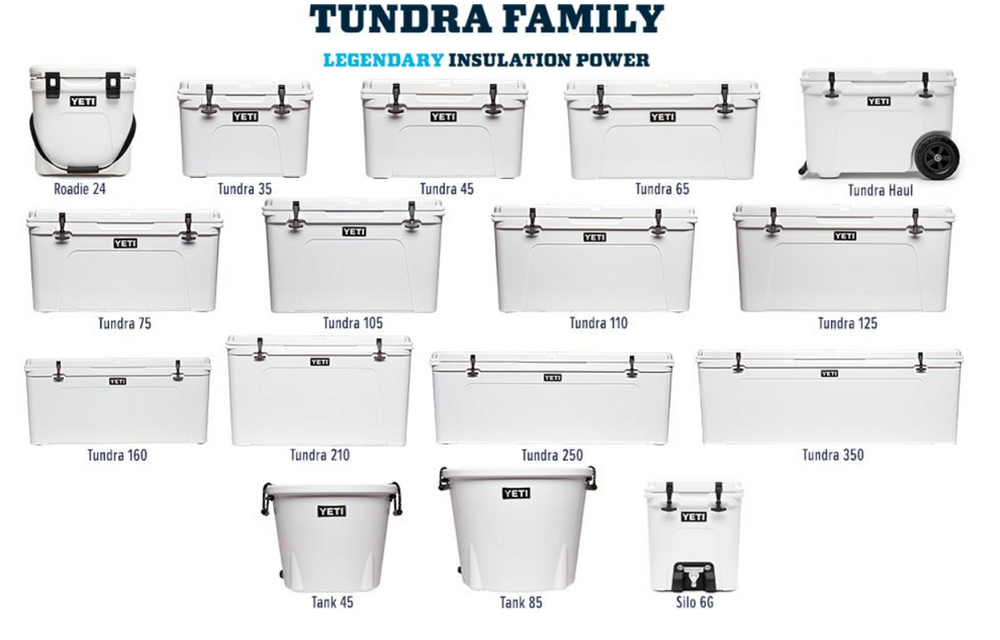 Consideration of your storage requirements is pivotal when choosing a YETI cooler. Factors such as the duration of your trip, the number of people, and the types of food and drinks you plan to bring will all play a role in determining the best cooler size for your needs.
For instance, if you're going on a weekend camping trip with a small group of friends, you might find the YETI Tundra 45 to be the perfect size, as it can fit up to 54 cans. On the other hand, if you're planning a longer trip or have a larger group, you may need to consider a bigger cooler, such as the Tundra 75 or 100. Assessing your storage requirements will ensure you have enough space for all your food and beverages while maximizing ice retention and efficiency.
Evaluating Portability and Ease of Use
Portability and ease of use are also essential factors to consider when selecting a YETI cooler. YETI offers both hard and soft coolers, each with its own advantages and disadvantages. Hard coolers, like the Tundra series, are known for their durability and are ideal for outdoor trips that require a rugged cooler. On the other hand, soft coolers like the Hopper Flip series are lightweight, leak-proof, and perfect for activities like hunting, fishing, and camping.
Ultimately, the best YETI cooler for you will depend on your specific needs and preferences. Consider the following factors when making your decision:
Size and weight of the cooler
Portability and ease of use
How easy it is to transport
How easy it is to use
By evaluating these factors, you can ensure that your chosen YETI cooler enhances your outdoor experiences rather than hindering them, especially when compared to your location.
Considering Special Features
Finally, don't forget to consider the special features that set YETI coolers apart from other brands. YETI coolers have innovative features such as:
Rotomolded construction
PermaFrost™ Insulation
Stainless steel handles with rubber grips
Bearfoot™ non-slip feet
These features are designed to provide exceptional performance and reliability for products, films, and events.
By understanding the unique features and benefits of YETI coolers, you can make a more informed decision when selecting the perfect cooler for your needs. Whether it's the durability of the Tundra series, the portability of the Hopper soft coolers, or the spacious capacity of the Tank series, YETI has a cooler designed to suit your specific requirements and enhance your outdoor adventures.
YETI Cooler and Drinkware Care Tips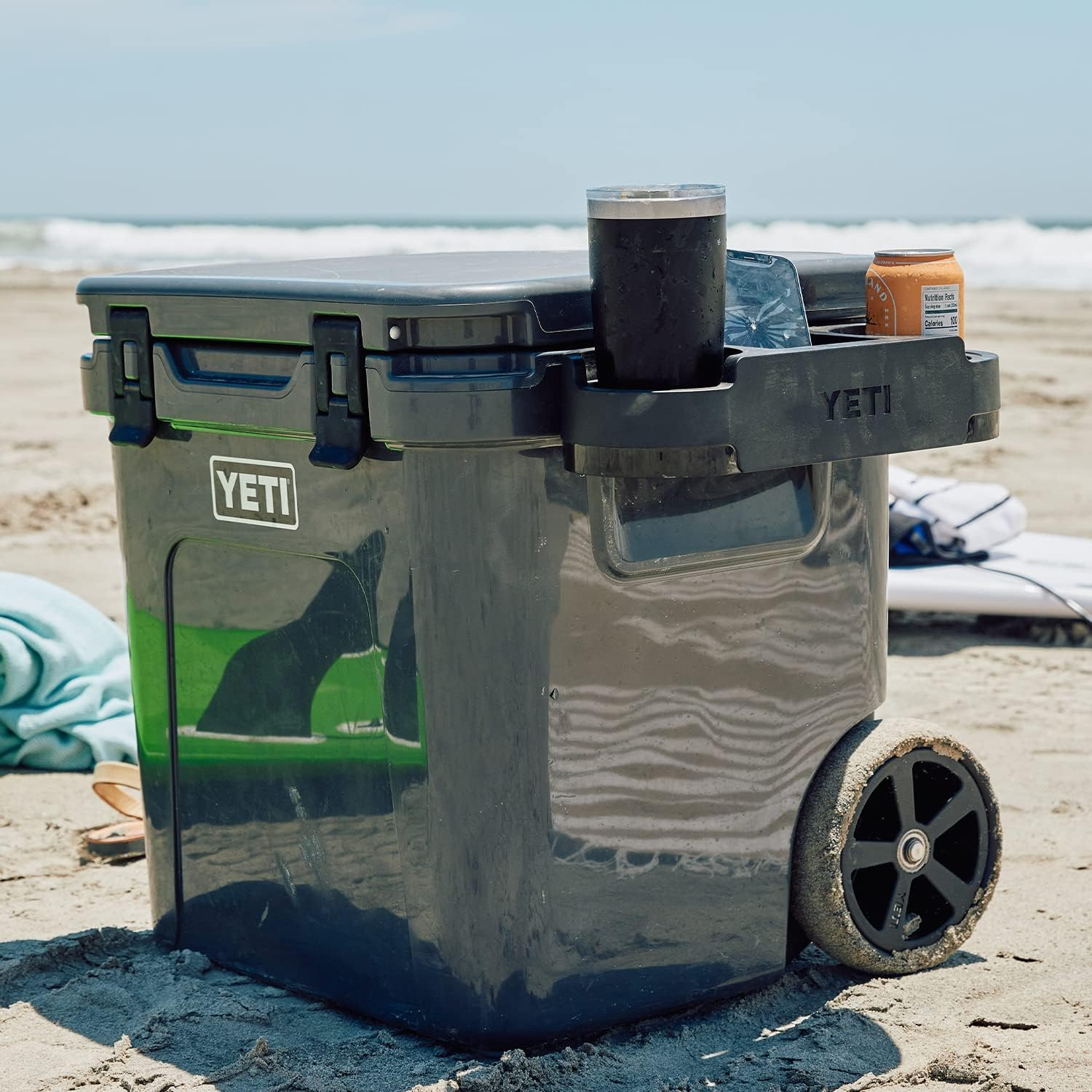 Proper care and maintenance are key to guarantee the durability and peak performance of your YETI cooler and drinkware. This section offers important care advice, encompassing:
Cleaning
Maintenance
Storage
Warranty details
These tips will help you maximize the value you get from your YETI products, so you don't miss your chance to make the most out of them.
Investing time in the care of your YETI cooler and drinkware guarantees their excellent condition and continued reliability in providing cooling solutions for all your outdoor escapades and daily beverage requirements.
Cleaning and Maintenance
Keeping your YETI cooler and drinkware clean is crucial for maintaining their performance and ensuring they remain hygienic. For general cleaning, mild soap and warm water should suffice for both YETI coolers and drinkware. For more stubborn stains and odors, you can use a cleaning solution such as vinegar and bicarbonate soda or a mixture of Dawn dish soap, warm water, and baking soda.
In addition to regular cleaning, it's important to follow the manufacturer's guidelines for the specific product you own. For example, YETI recommends a ⅔ ice, ⅓ contents ratio for their coolers to optimize ice retention. By following these care and maintenance tips, you can ensure your YETI cooler and drinkware remain in top condition and provide consistent performance.
Storing Your YETI Products
Proper storage is essential for preserving the quality and longevity of your YETI coolers and drinkware. When not in use, store your YETI cooler in a cool, dry place, preferably in the coldest and shadiest spot available, and consider covering or wrapping it for added protection. For YETI drinkware, store them in a clean, dry area and avoid placing them on stovetops, open flames, or in freezers.
By storing your YETI products correctly, you can protect them from damage and ensure they remain in excellent condition for years to come. Proper storage practices will help to maintain the performance and reliability of your YETI cooler and drinkware, allowing you to enjoy their cooling capabilities for all your future outdoor adventures.
Warranty Information
YETI offers warranty coverage for their coolers and drinkware, providing added peace of mind that you're investing in a quality product. YETI coolers generally have a warranty of 3-5 years, depending on the product, and cover defects in material and workmanship, excluding third-party modifications, repairs, or parts. YETI drinkware, such as tumblers, bottles, and mugs, have a warranty period of at least three years, covering defects in workmanship and materials, but not damage caused by third-party modifications or normal wear and tear.
To submit a warranty claim, you can either visit YETI's website or contact their customer service team at 1-512-394-9384 or toll free: 1-833-225-9384.
By understanding the warranty coverage offered by YETI for their products, you can have confidence in your investment and know that you're protected in the unlikely event of an issue with your cooler or drinkware.
Expect Exceptional Performance, Durability and Versatility with Your YETI coolers and drinkware.
In conclusion, YETI coolers and drinkware offer exceptional performance, durability, and versatility for all your outdoor adventures and daily beverage needs.
By understanding the various sizes, capacities, and special features of YETI products, you can confidently choose the perfect cooler and drinkware to suit your needs. With proper care, maintenance, and storage, your YETI cooler and drinkware will provide reliable cooling solutions for years to come.
So, go ahead and embrace the world of YETI, knowing you're equipped with the best products to keep your drinks cold and your food fresh wherever life takes you.
Happy YETI Shopping!
Your FavReviews Team
PS - You might also be interested in these YETI articles written by our team ...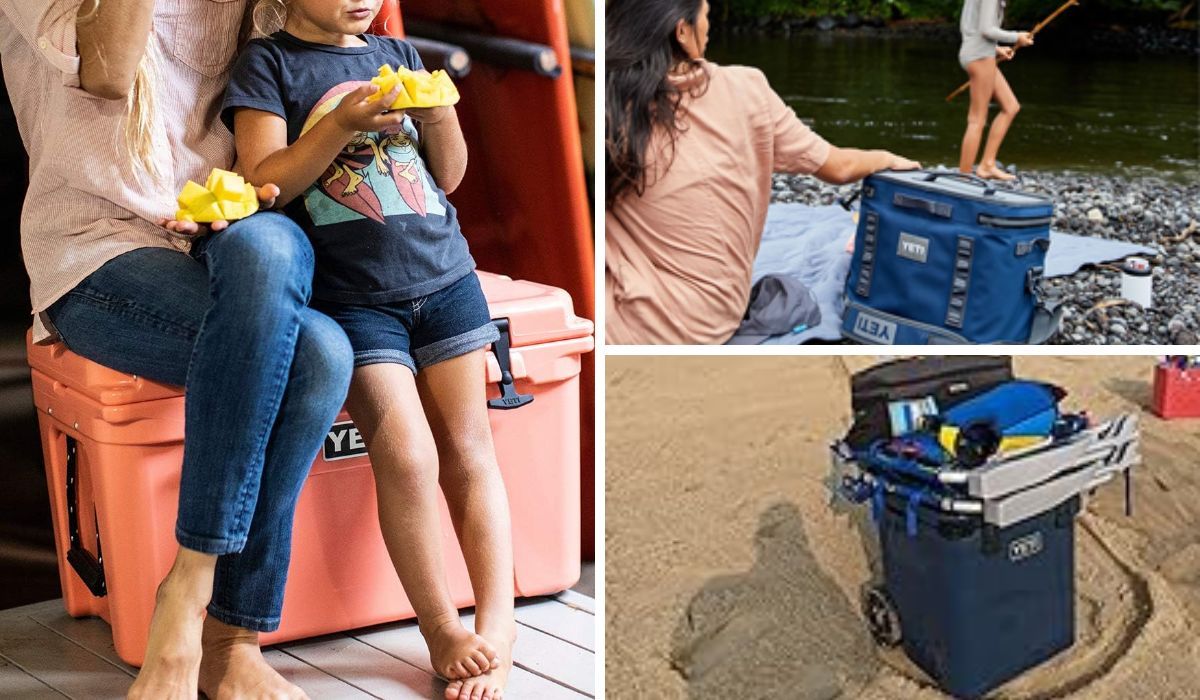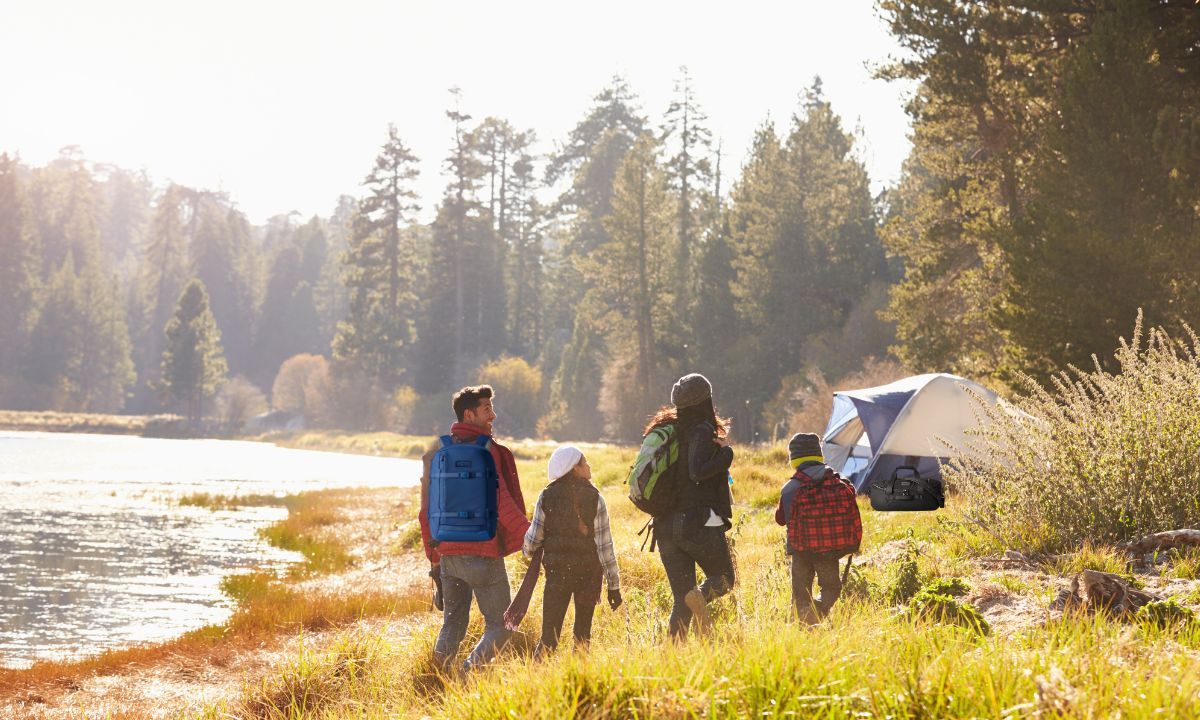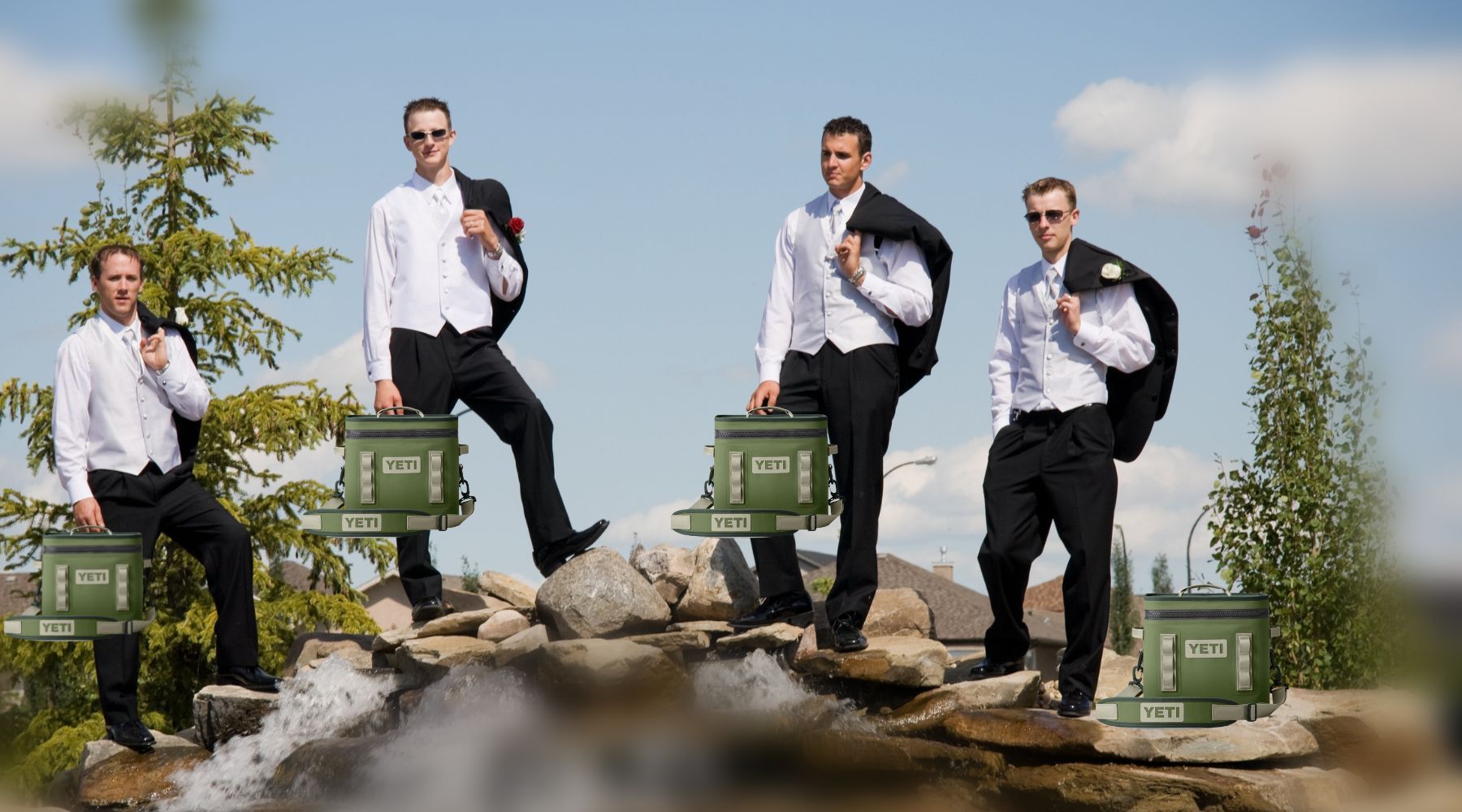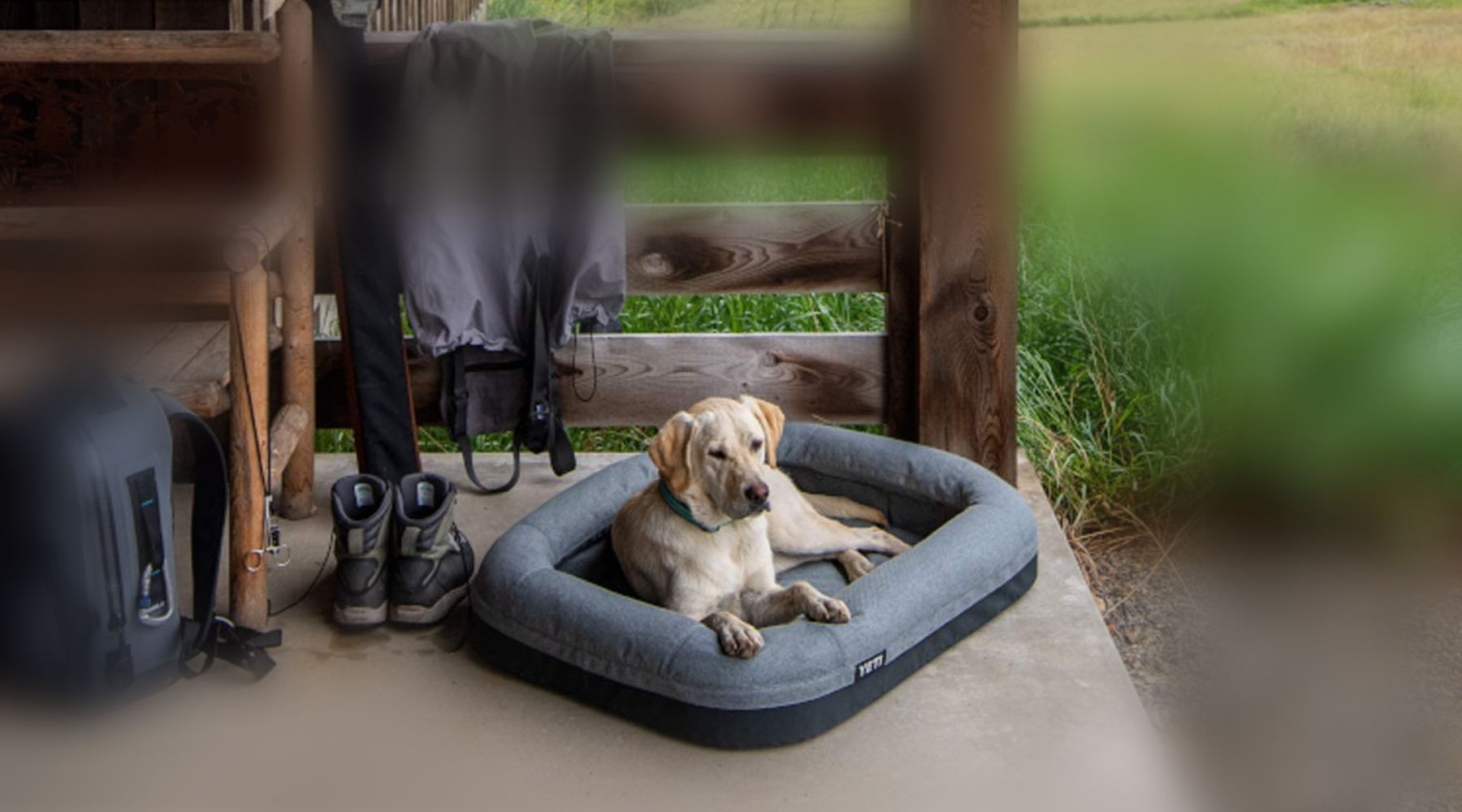 Frequently Asked Questions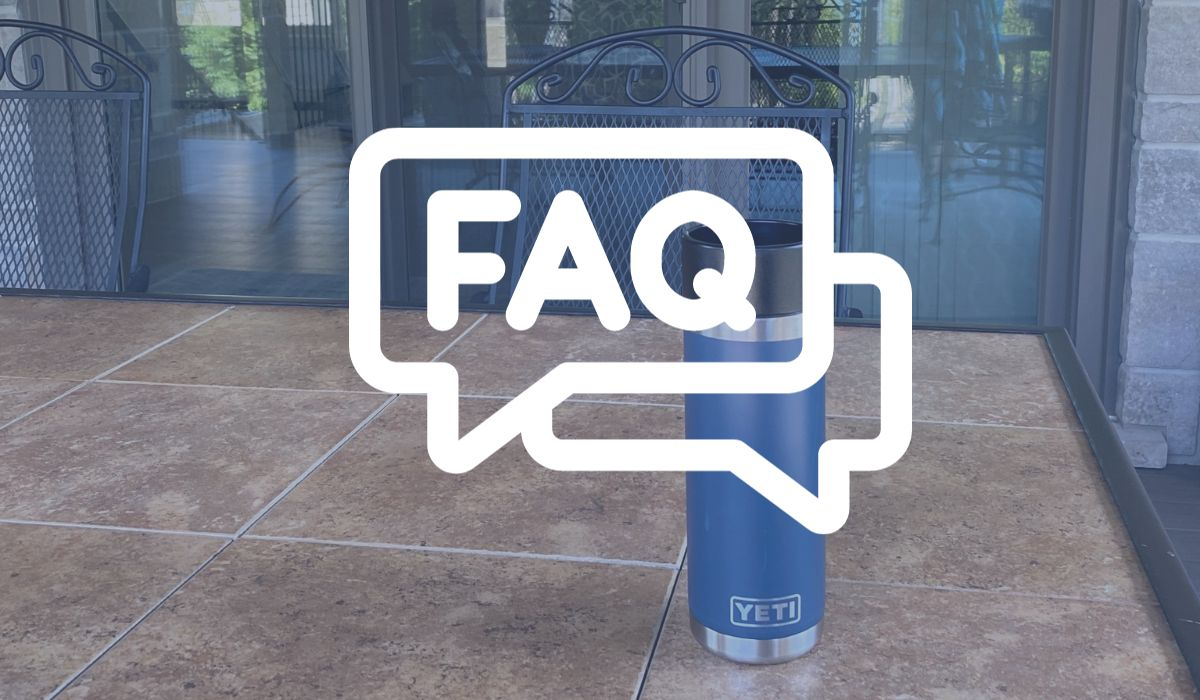 What are the YETI sizes?
YETI offers coolers in a variety of sizes to suit different needs, from Roadie 20 (the smallest size) to Tundra 350 (the largest).
What size cooler for family of 5?
For a family of 5, a 45-60 quart cooler is ideal for a weekend outing. For longer trips, consider a 75 quart cooler or larger.
How many Oz is a small YETI?
For a small YETI, you get 10oz, 14oz, and 24oz Mugs with MagSliderTM lids that won't fit in most cupholders.
How big is 20 oz yeti rambler?
At 20 oz, the Yeti Rambler is perfect for on-the-go coffee and fits comfortably into most cupholders. Its capacity is 691 ml, with a height of 6.875", a mouth width of 3.5" and a base width of 2.75".
What is the ideal size YETI cooler for a weekend camping trip?
For a weekend camping trip, the YETI Tundra 45 is the perfect cooler as it can fit up to 54 cans.
---
Do You Enjoy the Outdoors as Much as We Do?
If you like to listen while walking or relaxing outdoors like we do, you can get lots of great music with Amazon Prime Music or 2 FREE Audiobooks from Audible Plus!
I love learning and I never give myself enough time to read books, so I love listening to a great book or motivating myself with great songs when out for my daily walks.
Plus, if you want to take advantage of 2-day shipping, get a free 30-day trial of Amazon Prime. ( I used to think free shipping was the biggest benefit of Amazon Prime, but have you seen how many new movies have been added to Amazon Prime lately?) PLUS, did you know if you receive qualifying government assistance like SNAP or Medicaid, and others you can save even more with Prime Access.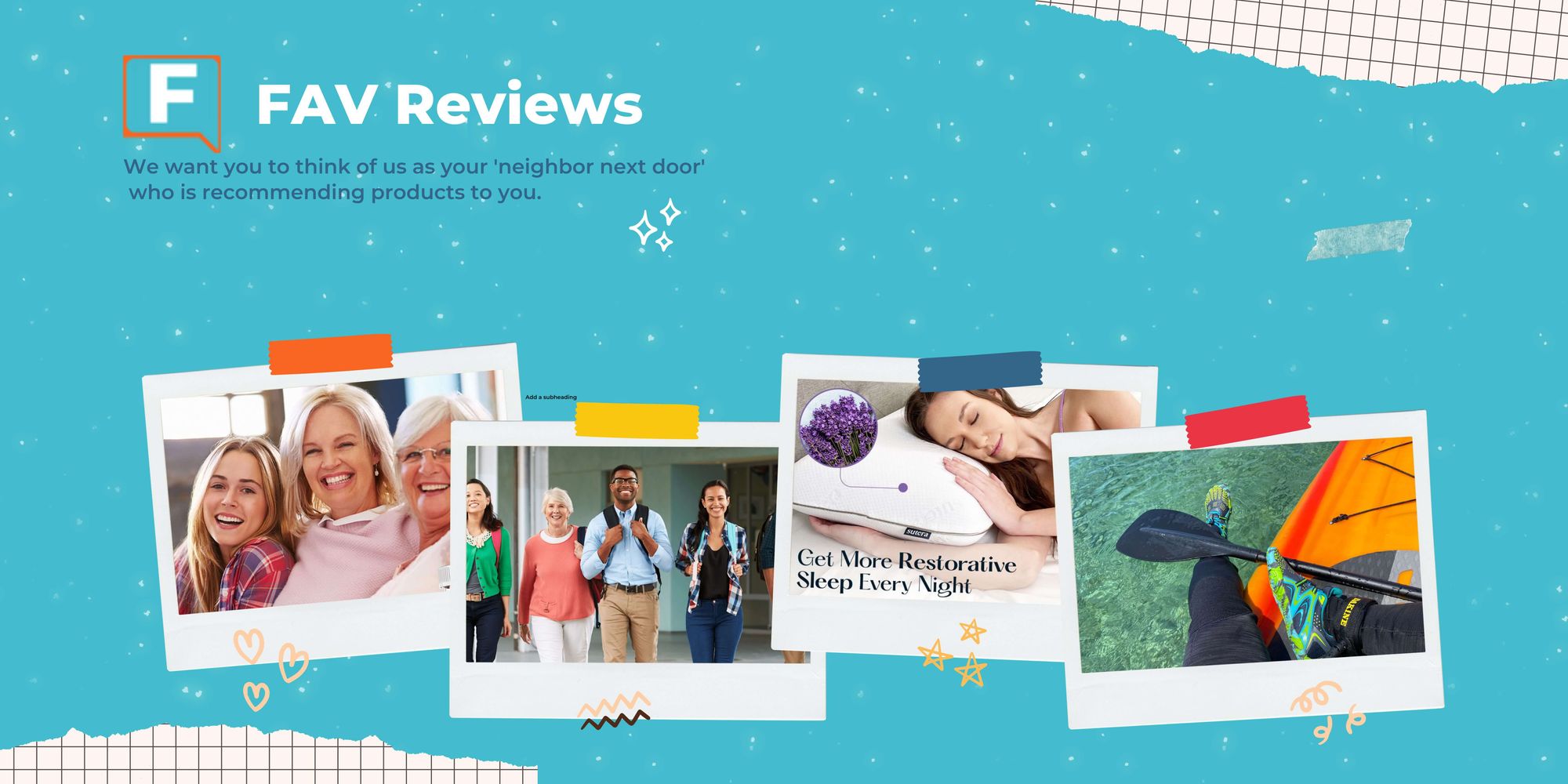 Want to see even more content about products for healthy lifestyles and outdoor enthusiasts? Be sure to check out all of our FAV Reviews.
Do you love the outdoors as much as we do? Check out our other articles:
Or shop by the season:
Thank you for visiting us at Fav Reviews :) Stop by again! Better yet subscribe with the button on this page and never miss another thing.
---
We hope you find your next favorite thing from FavReviews! We are a family friendly product review site.
Four Generation Family: As a four generation family, the breadth of products we consume and review as brand ambassadors is vast. But we can tell you, in general, in we love the outdoors, sports, staying active, living healthy and celebrating the changing seasons.
Trending Products: We also love finding new trending products and we are happy to pass along our research of new trending products to you. Follow us so you don't miss out on a thing! We send out cool emails with our latest reviews, and we will never sell or misuse your information.
Opinions Based on Use, Research and Reviews: Each product we write about is independently selected by our editors. All opinions in this article are our own, based on our own use of the product(s), or hours of research and reading reviews. We will never recommend something we wouldn't use ourselves in our own family.
Compensation: Yes, FavReviews may collect a share of sales or other compensation from the links on this page if you decide to buy something (that's how we stay in business). But, the product never costs you more, in fact in some cases, we hope we might help save you money based on our recommendations.
Reviews have been edited for length and clarity. Enjoy finding your next favorite thing!
Happy Shopping!
Your FavReviews Team
____________________________________________________
BEHIND the SCENES LOOK: If you'd like to learn how to start your own product review blog, with products that you love, check out our article How to Become a Brand Ambassador or visit LearnWriteLive.com There is room for all of us to provide better service to online shoppers. What's your passion?